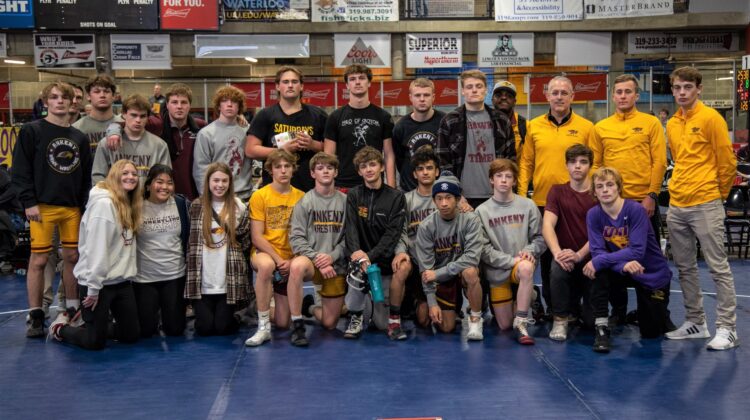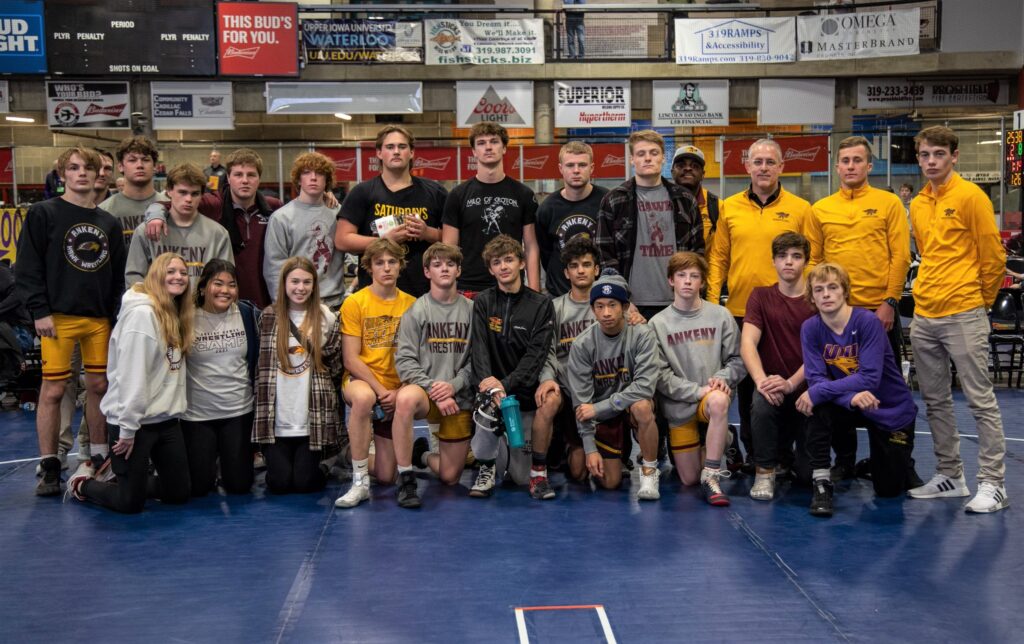 Ankeny wrestling coach Jack Wignall is excited about where his team is at heading into the holiday break.
He's even more excited about where the Hawks are headed.
Ankeny defeated four of its six opponents and placed sixth overall among 32 squads in the Battle of Waterloo on Friday and Saturday at Young Arena. The 10th-ranked Hawks are now 7-2 on the season.
"This is the best December that we've ever had from a wrestling standpoint," Wignall said. "We're wrestling at a pretty high level, and we've never done that before. The guys wrestled really hard this weekend, even the ones who didn't have a lot of success. We're right where we want to be, and it's pretty exciting."
Ankeny went 2-1 on Friday and placed second in its eight-team pool. The Hawks opened the tournament with a 53-23 victory over New Hampton/Turkey Valley, then followed with a 40-37 triumph over Cresco (Crestwood).
Ankeny then faced Don Bosco, the No. 1 team in Class 1A, for the right to advance to Saturday's championship pool. Don Bosco posted a 45-28 decision, sending the Hawks into a round-robin pool that would determine fifth through eighth place.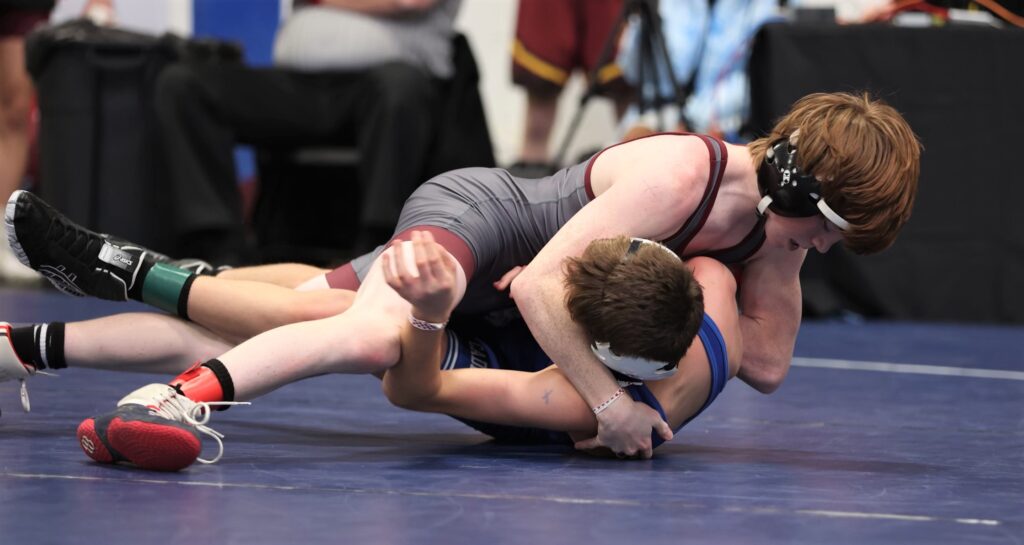 "I love tournaments like this," Wignall said. "We got to wrestle some teams that we don't typically see. Honestly, it's one of my favorite tournaments. The atmosphere is great, and I really like the matchups that we get."
On Saturday, Ankeny got off to a good start with a 43-22 victory over Osage, the No. 2 team in Class 2A. The Hawks then dropped a 37-35 decision to No. 5 Linn-Mar (Marion).
Linn-Mar built a 25-0 lead before Ankeny rallied.
"It was crazy that we were able to claw back the way that we did," Wignall said.
Wignall was disappointed with the loss, but wasn't unhappy with his team's effort. After the loss, he asked his wrestlers if any of them wanted to address the squad.
"JJ Maihan, Jace (Anderson) and Trever (Anderson) all stepped up," Wignall said. "These kids care, and they're leading this team. The leadership on this team is unlike any other team I've been around."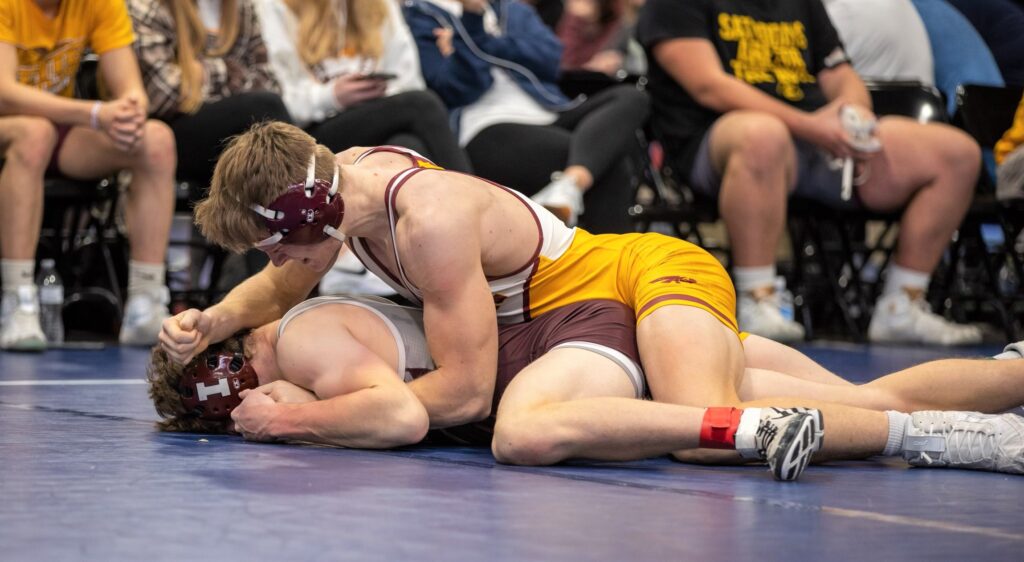 The Hawks then closed out the tournament with a 36-32 win over Independence, the No. 10 team in Class 2A. Wignall also praised his assistant coaches for the team's success this weekend.
"We're a close-knit group, and we're all on the same page," he said. "I could not be happier and more impressed with the coaches that we have."
Top-ranked Trever Anderson went 5-0 in the tournament at 120 pounds. He recorded two pins and a technical fall while raising his mark to 16-0.
"Trever was sicker than a dog," Wignall said. "I don't know what he has–it's not COVID–but what he does on a daily basis is a true testament to the kind of kid he is. His preparation is just incredible."
No. 5 Jace Anderson went 5-1 with three pins at 145. His only loss came to No. 6 Grant Kress of Linn-Mar, who got a fall with less than 10 seconds left in the match.
Anderson is now 15-3.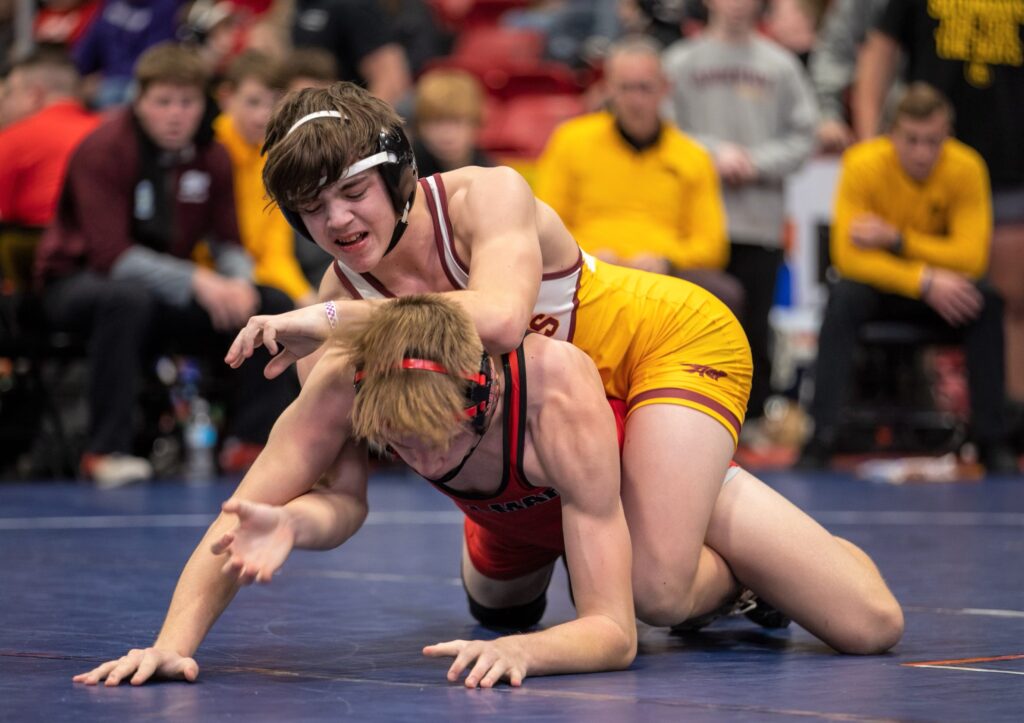 "Jace beat some really good kids," Wignall said. "That was a really tight match with (Kress). I don't call it losing–it's learning."
No. 9 Ben Hansen also went 5-1 with four falls at 126 and is now 14-3 overall. His only loss came to No. 5 Brayden Parke of Linn-Mar, 10-7.
No. 8 Cade Bennethum went 5-1 with five pins at 195. Truman Folkers went 4-0 at 106.
The Hawks won't compete again until Jan. 6 when they travel to Ankeny Centennial for a dual meet against the Jaguars.
"We love where this team is at right now," Wignall said. "It's amazing."