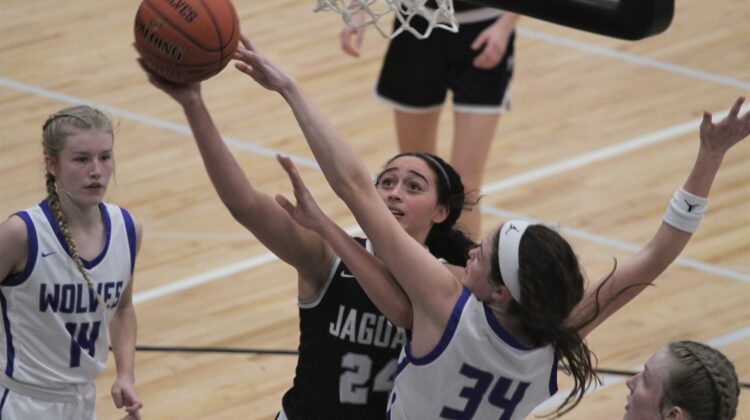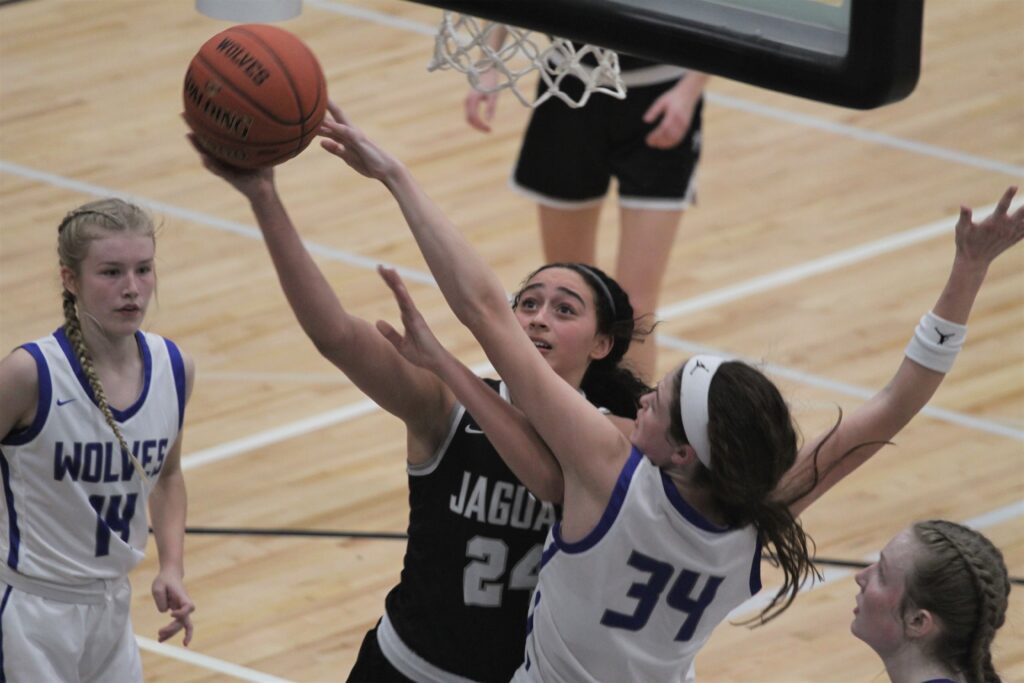 After getting off to a slow start, the Ankeny Centennial girls' basketball team rallied to take an 18-14 halftime lead at Waukee Northwest in a top-10 matchup on Tuesday.
"We felt really good that we were up at halftime the way that we played," said Centennial coach Scott DeJong.
The Jaguars felt even better after they scored the first six points of the third quarter–four of them by Kennedy White–to build a 24-14 advantage. They appeared to be in control of the CIML Iowa Conference game.
However, Northwest responded to Centennial's run with an even bigger flurry. The 10th-ranked Wolves went on a 30-9 run to take a 44-33 lead and then held on for a 45-39 victory.
"We came out the third quarter and played really well–that was probably a couple of our best minutes," DeJong said. "But then things went south. But to their credit, good teams do that. Another basket or a stop here or there, we probably would have been up by 12 and in a good position."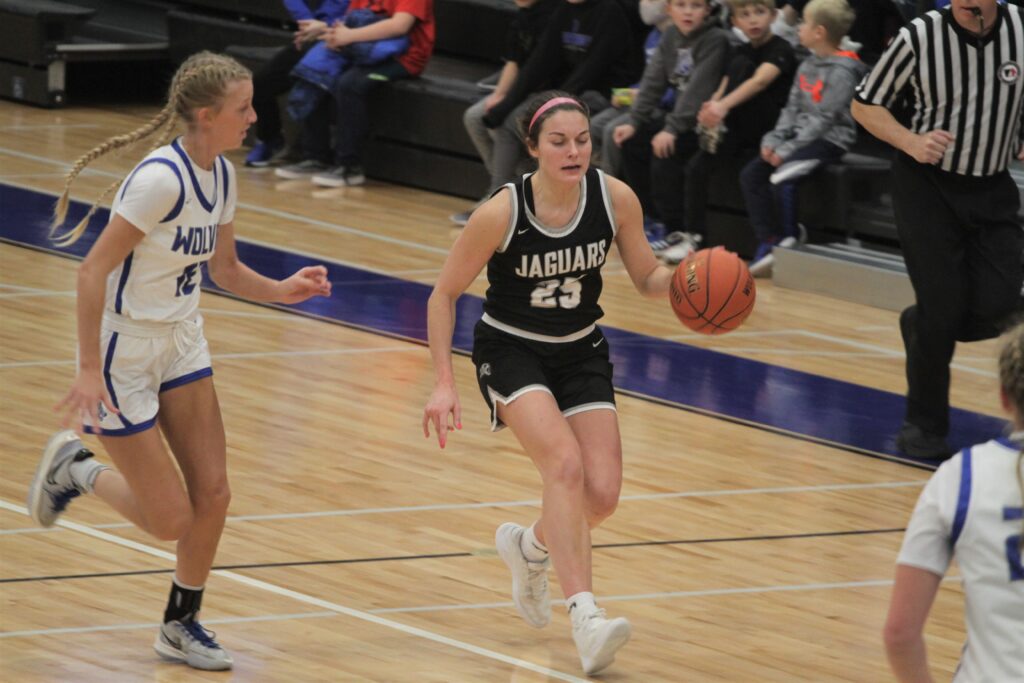 Reagan Bartholomew, who started on Waukee's state championship team last season, sparked the Wolves' rally. Her basket at the end of the third period cut Centennial's lead to 26-25.
Bartholomew scored again to open the fourth quarter, then followed with a 3-point goal to give Northwest a 30-26 lead. The No. 5 Jaguars never recovered.
"We went to the bench a little bit, and just couldn't get it going again," DeJong said. "Our offense was really stagnant for a long while."
Bartholomew led the Wolves with 13 points. Sadie Maas had 10 points and seven rebounds, while Abigail Jones added nine points and four steals.
Josie Vande Krol made 7-of-10 free throws in the final 3 minutes to help seal the victory. She also dished out four assists.
Centennial's Cleao Murray went 4-of-6 from 3-point range and scored a game-high 16 points. White had six points and four rebounds, Jaeden Pratt added five points and five boards, and Averi Porter chipped in five points and three assists.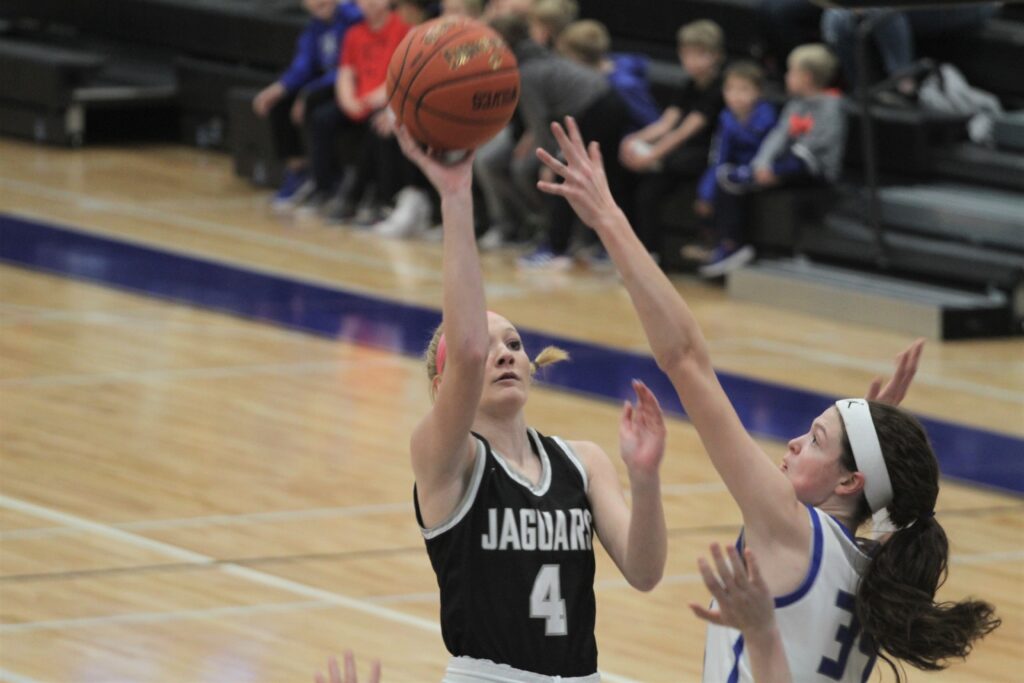 Northwest enjoyed a 27-22 rebounding advantage, including 13 offensive boards. The Wolves also forced Centennial into 15 turnovers.
"We shot well most of the game, but we just didn't get enough shots up," DeJong said. "The first half they had a huge edge on the boards. We had very few offensive rebounds. They've got a lot of length, and they're good athletes. It's hard to win the rebounding battle against them, so you've got to do something else better.
"Turning the ball over a lot and losing the rebounding battle is a bad combination," he added.
Northwest improved to 3-1 in the conference and 6-3 overall. The Jaguars' records dropped to 2-1 and 6-2.
The two teams will meet again on Jan. 4 at Centennial.