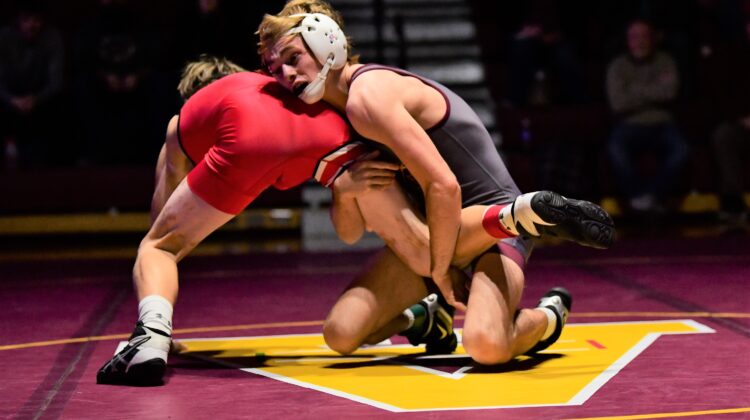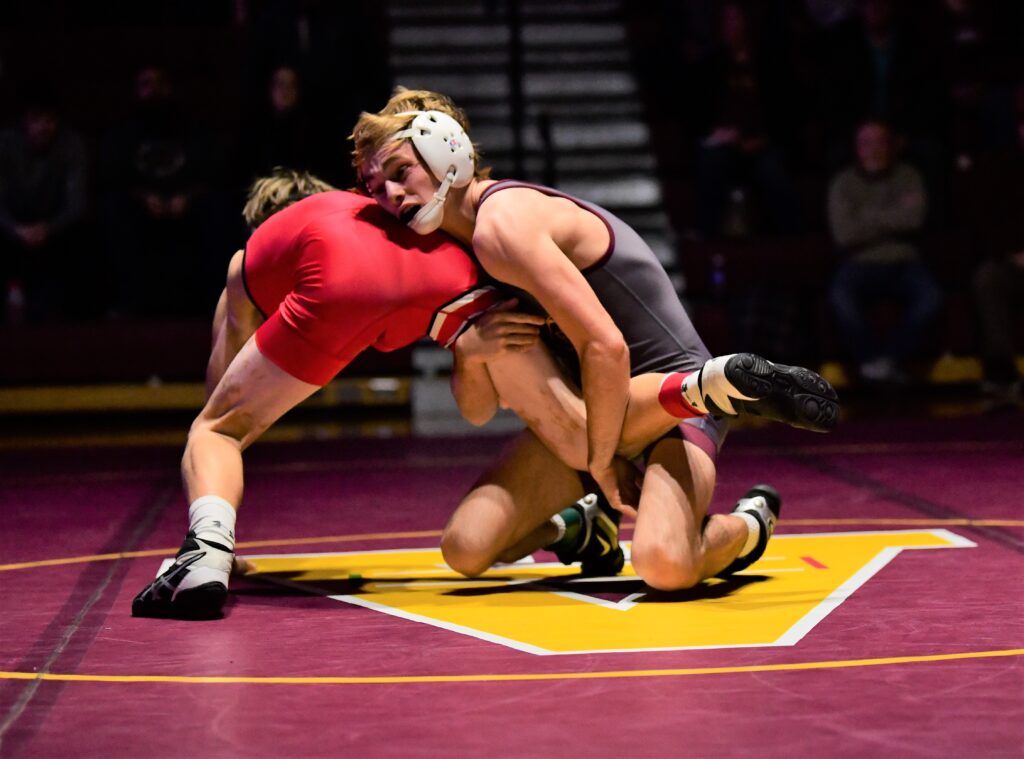 Senior Trever Anderson has led the 10th-ranked Ankeny wrestling team to a 7-2 record. The two-time state champion is ranked No. 1 in Class 3A at 120 pounds.
Anderson has compiled a 16-0 mark this season. He went 5-0 at the Battle of Waterloo on Dec. 17-18, helping the Hawks to a sixth-place finish in the 32-team tournament.
Anderson won an individual title at the Dan Gable Donnybrook on Dec. 3-4 at Coralville, where he also earned his 100th career victory. The Northern Iowa recruit then captured another crown at the Frank Baltzley Invitational on Dec. 11 at Johnston.
Here is some inside info on Anderson:
How is the season going thus far?
The season has been going really well.
What has been the highlight for you?
The highlight for me was the Donnybrook tournament because it was the first time being back (on the mat) since my junior year, so it just felt really good to be back.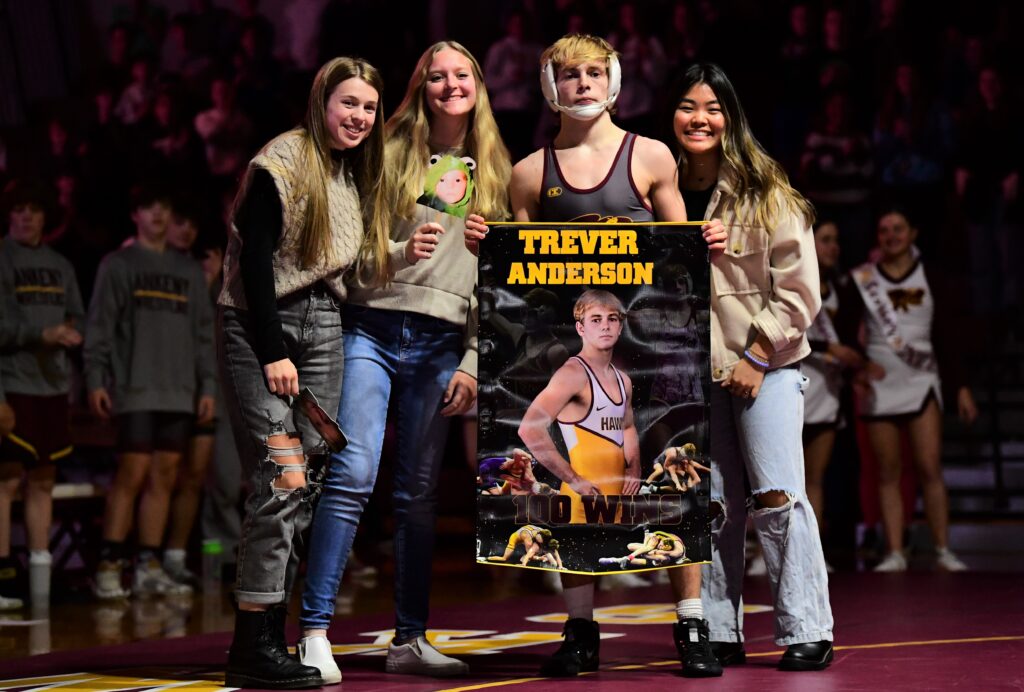 You haven't even had a close match yet. Who would you say has been your toughest opponent?
I would say my toughest opponent this year has been (Cale) Seaton from Iowa City High. I only won 7-2, but I'm hoping to widen that gap this next weekend at our tournament in Ames.
Obviously, your biggest goal this season is to win a third state title, which would make you the first Ankeny wrestler to accomplish the feat. If you can do that, do you think that would make you the best wrestler to ever come out of Ankeny?
I don't really like to get into that stuff; that's for (other) people to decide. The greatest Ankeny wrestler for me will always be (four-time finalist and two-time champion) Caleb Rathjen because of what he accomplished. Getting three (titles) is my ultimate goal, and I hope to get there.
You've already defeated two of the highest-ranked opponents at your weight, No. 2 Seaton and No. 5 Nate Bierma of Valley. Do you feel like there's a gap between you and everyone else at your weight?
That's what I'm trying to create in my wrestling, dominate the field and widen the gap between me and everyone else. That's what I hope to continue to do.
Do you think you could go undefeated this season, and is that a goal for you?
It's always been a goal for me to have an undefeated season, which I haven't done yet. I'm halfway there so I've just got to finish off the job.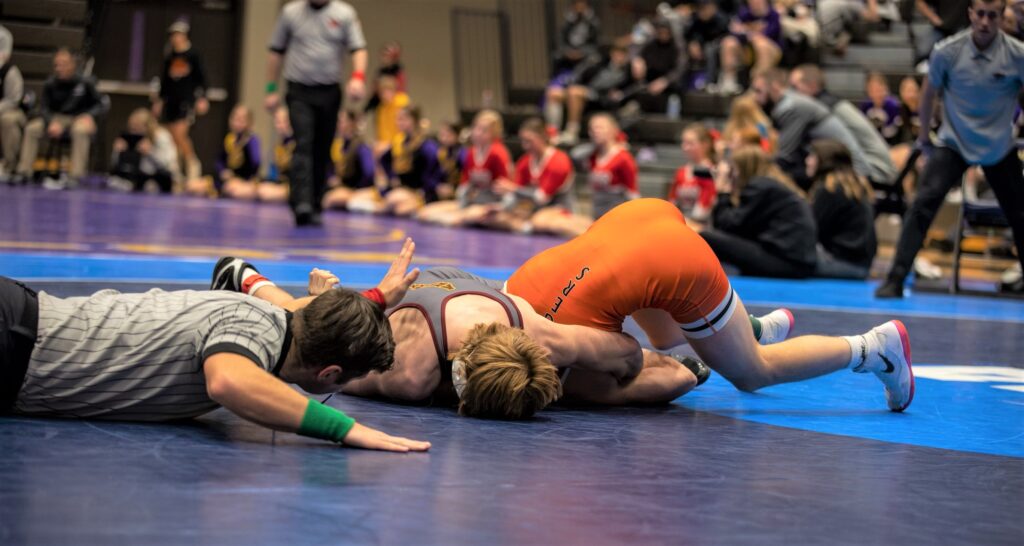 Your younger brother, Jace, is currently ranked fifth at 145. Do you like his chances to become a state champion as well?
Yeah, I think if Jace continues to put the work in, I think he can win it.
Your older brother, Spencer, returned to the program last year as an assistant coach under Jack Wignall. Have you enjoyed having him on the staff, and how has he helped you?
Having Spencer on the staff has been really cool, and he has helped me a lot.
Your team will travel to Ankeny Centennial on Thursday for a big dual meet against the Jaguars. How badly do you want to win your last matchup against your crosstown rival?
The dual should be really fun, and I'm hoping we come out with the win in my last go-around.
On paper, it looks like a pretty even matchup. What matches do you think will be the critical ones?
I believe in all our guys and our coaching, and I expect us to go out there and win this dual by a good amount.
Your team will host the Bob Sharp Invitational on Jan. 15. You didn't get to wrestle in last year's tournament due to an injury, but you previously had won two Bob Sharp titles. How much do you know about Bob Sharp and the impact that he had on the Ankeny wrestling program?
I know Bob Sharp had a massive impact on this program. He has won the only team title in program history so that's pretty special.