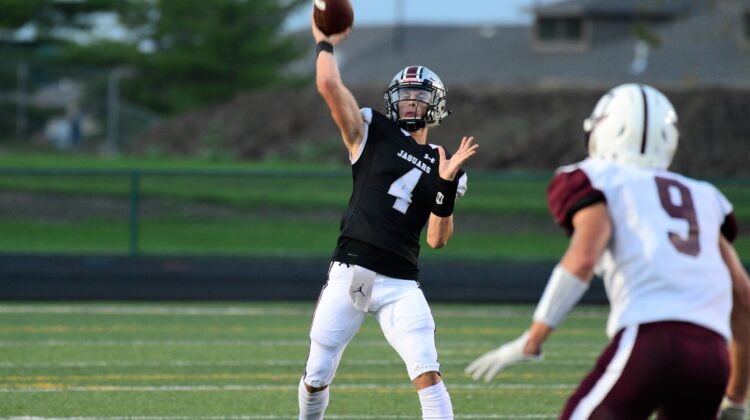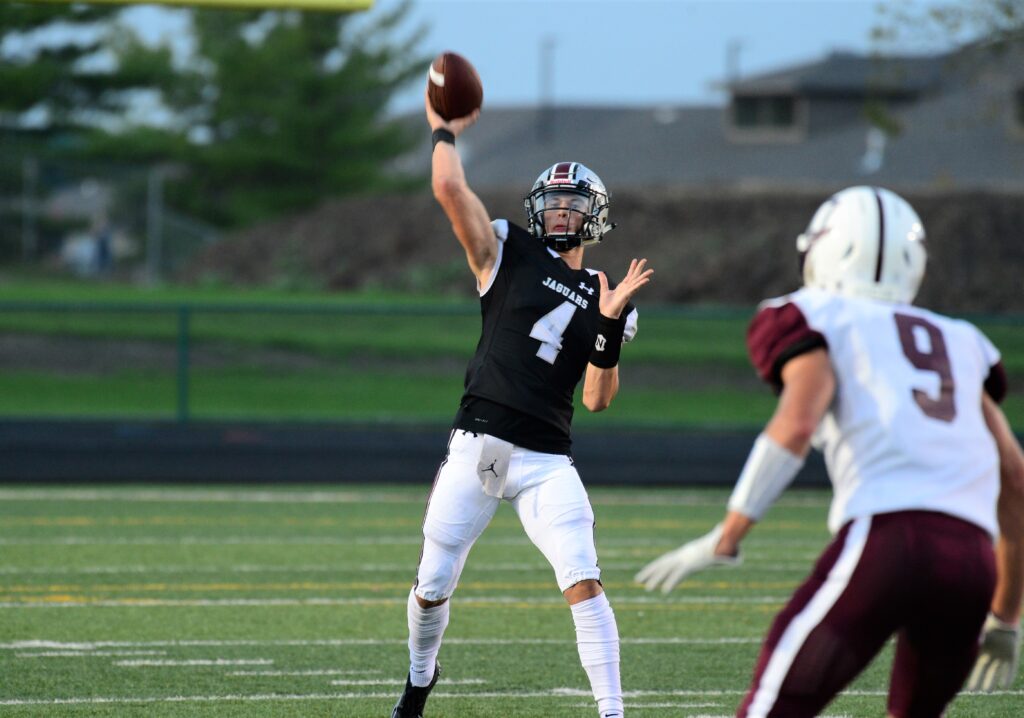 Former Ankeny Centennial quarterback Hayes Gibson is looking for a fresh start.
The Iowa State redshirt freshman announced via Twitter on Monday that he will be transferring to another school.
"Thank you to the entire coaching staff and team at Iowa State," Gibson tweeted. "I have decided it's in my best interest to enter my name into the transfer portal and continue toward becoming the best version of myself somewhere else."
Gibson was an all-district pick as a senior at Centennial in 2019, when he passed for 1,028 yards and 12 touchdowns. He helped the Jaguars to an 8-2 record and a district title.
Gibson's father, Dennis, was an all-Big Eight linebacker for the Cyclones (1983-86) who went on to play nine seasons in the NFL with the Detroit Lions and San Diego Chargers. He was inducted into the Iowa State Athletics Hall of Fame in 2018.
Gibson spent two seasons in the Iowa State program. He redshirted his initial campaign in 2020.
"Right now I'm really just looking for somewhere I can develop a bit more on the field," Gibson said. "I've learned a tremendous amount from coach (Joel) Gordan–the quarterbacks coach–and Brock Purdy, and I've had the opportunity to improve my technique and footwork a lot. So I'm really just trying to find a place I can get some on-field reps to bridge the gap between those two elements of the game."
Purdy completed his record-setting Iowa State career in the Cyclones' 20-13 loss to Clemson in the Cheez-It Bowl on Dec. 29 at Orlando. Redshirt freshman Hunter Dekkers is expected to become the No. 1 quarterback next season.
"A chance to play certainly is a priority, but the biggest priority is finding a place where I can maximize my potential," Gibson said.