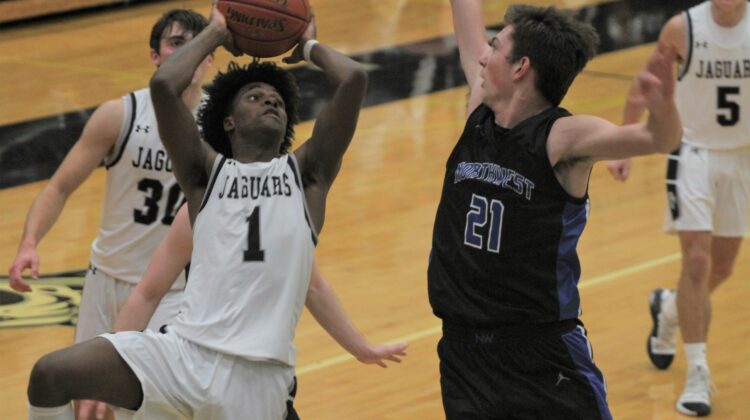 It's back to the drawing board for the Ankeny Centennial boys' basketball team.
The Jaguars, who struggled defensively in an 80-58 loss at fourth-ranked Waukee Northwest two weeks ago, played better at that end of the floor in a rematch against the visiting Wolves on Tuesday.
But this time, Centennial sputtered offensively. The Jaguars shot just 32.7 percent from the field (17-of-52) and fell behind by as many as 29 points before dropping a 72-50 decision in a CIML Iowa Conference game.
"We felt like defensively the first quarter and a half we were doing all right, but we missed way too many attacks on the rim in the first half," said Centennial coach Bob Fontana. "And then we had about three or four empty possessions that led to some poor possessions on defense, and all of the sudden it goes from a three-possession game to you're down by 15 at the half against a good ball club."
Northwest's Cade Kelderman and Pryce Sandfort hit back-to-back 3-pointers in the final minute of the first half to give the Wolves a 36-21 lead. The Jaguars closed the gap to 41-30 in the third quarter before Northwest closed the period with an 11-4 run to build a 52-34 advantage.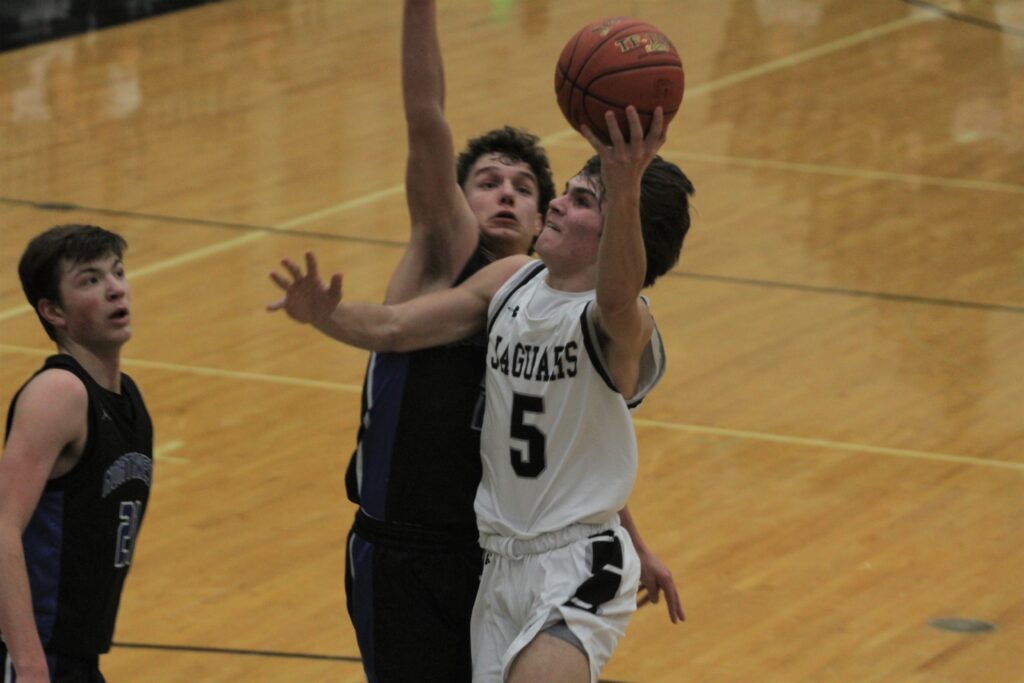 Centennial could get no closer than 17 points the rest of the way.
"We cut it down to 11 with 3 minutes left in the third quarter and then the same thing happened again," Fontana said. "Some bad offensive possessions led to some bad defense, and now you're down by 18."
Caden Kelling led the Jaguars with 12 points, four steals and three assists. Chris Louis chipped in 11 points, while Reece Robinson added nine points and five rebounds before fouling out early in the fourth quarter.
Robinson scored Centennial's first five points of the second half, but then picked up his fourth foul and had to go to the bench.
"Our inexperienced guys need to understand some of these situations they're being put in, but we'll continue to work on it," Fontana said. "Sometimes, we have to learn the hard way. It's a process, and we've just got to fight through it. Hopefully, we'll get a little better each day."
Fontana went deeper into his bench as Northwest continued to pull away in the fourth quarter.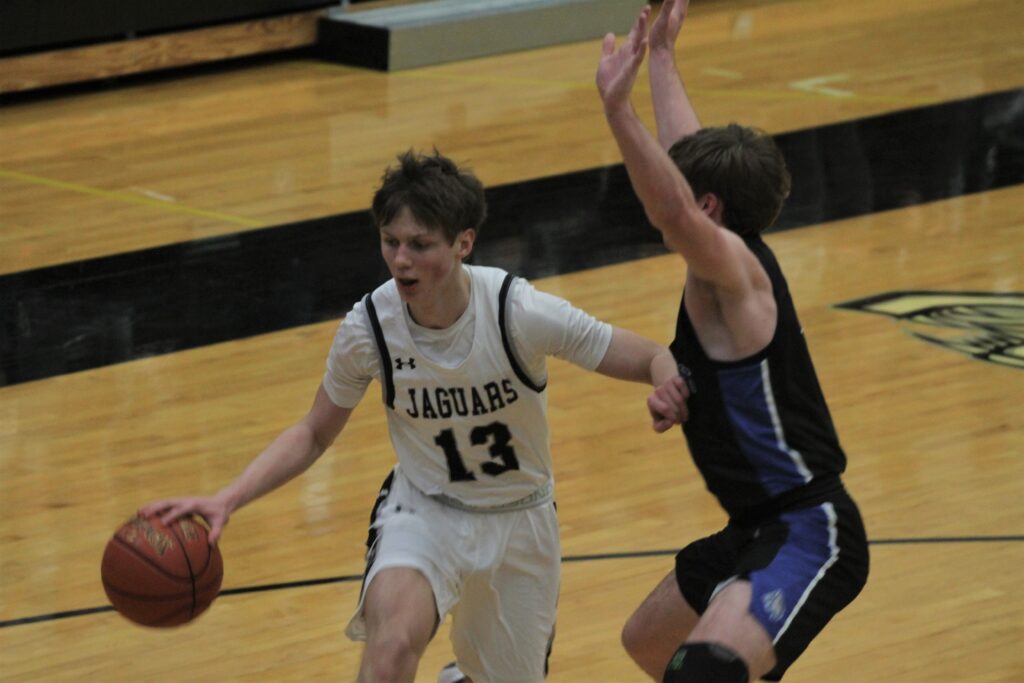 "We're trying to find the right combination," he said. "We'd like to settle on a top eight in the next two or three weeks. But right now, it's kind of a revolving door. We have different guys playing well at different times."
Sandfort poured in 32 points on 12-of-18 shooting to lead the Wolves. He also had 17 rebounds and four blocks, helping his team to a 39-22 advantage on the boards.
Kelderman scored 17 points while dishing out nine assists, and Henry Manning added 14 points on 4-of-7 shooting from 3-point range. The Wolves connected on 10-of-20 attempts from behind the arc after going 10-of-22 in the win over Centennial on Dec. 21.
Northwest remained in first place in the conference, improving to 4-0 in the league and 7-1 overall. The Wolves have won seven straight games–most of them in convincing fashion–after opening the season with a 67-64 loss to No. 9 Valley on Nov. 30 in their first contest as a varsity program.
Centennial's records dropped to 2-2 and 3-4. The Jaguars will try to rebound on Friday, but things don't get any easier as they will host No. 1 Ames (6-1).