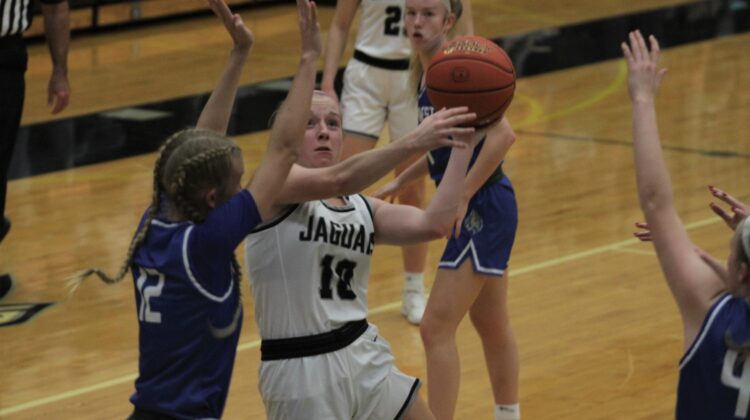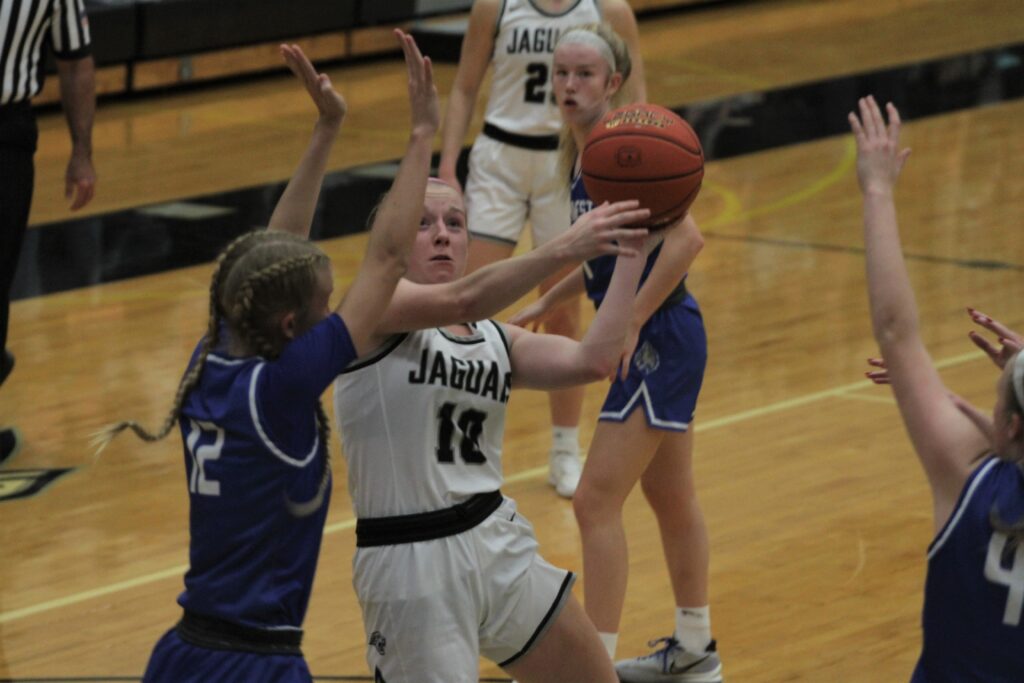 The Ankeny Centennial girls' basketball program is known for its trademark defense.
Tuesday's game against visiting Waukee Northwest was a textbook example of how the Jaguars can win even when they are struggling to score.
Seventh-ranked Centennial overcame a 14-7 halftime deficit to defeat No. 11 Northwest, 33-25, in a CIML Iowa Conference game at Centennial. It was the fewest points ever scored by the Jaguars in a victory.
"It wasn't pretty, but to think you could score seven points (in the first half) against a top-10 team (and still win the game) says a lot about the persistence of our team," said Centennial coach Scott DeJong. "We just stayed the course and played a lot better in the second half, especially in the last quarter and a half."
The Jaguars avenged a 45-39 loss at Northwest two weeks ago. The Wolves closed out that game with a 30-9 run, but on Tuesday Centennial returned the favor, scoring 20 of the game's last 27 points.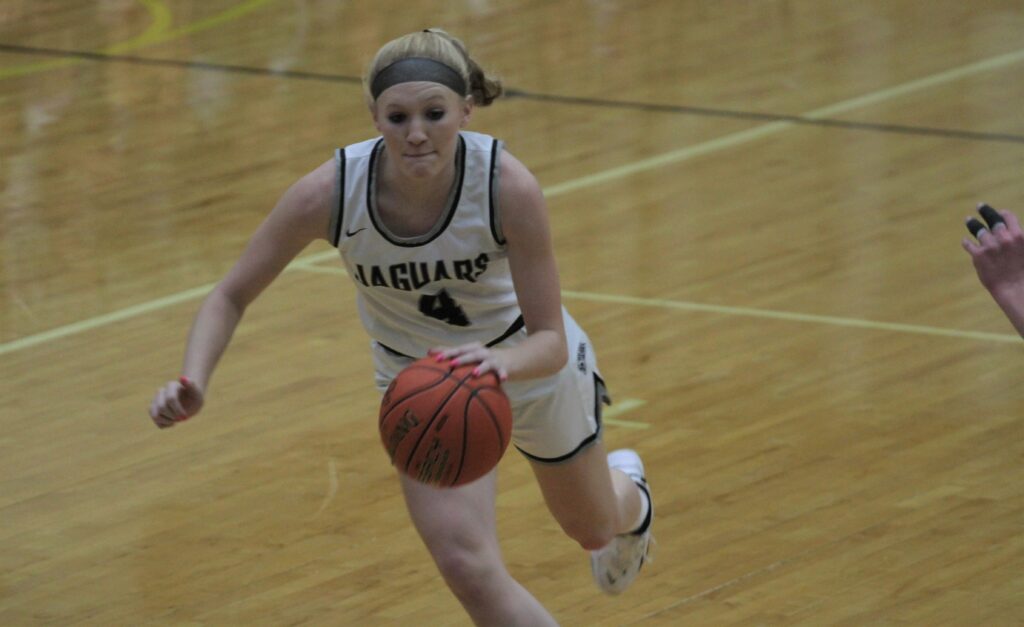 "We just picked up our defense," said Centennial freshman Jaeden Pratt, who contributed six points, six rebounds and three steals. "It was really good, and we just needed to get the ball moving on offense. We had to find a way to get everyone touches on the ball and just get the ball in the basket."
Pratt made a pair of free throws with 12.7 seconds left in the third quarter to put Centennial ahead for good, 22-20. She scored all six of her points at the line.
"We needed some confidence," DeJong said. "We made a couple of baskets, and I thought Pratt was the difference. She was all over the place. She played tremendously. She's a really good athlete who competes very hard, and I think we fed off of that."
Northwest's Reagan Bartholomew scored a game-high 12 points on 5-of-15 shooting. The Wolves shot just 31.4 percent (11-of-35) and Centennial was even worse, shooting just 23.1 percent (9-of-39). The two teams went a combined 3-for-27 from 3-point range.
However, the Jaguars connected on 14-of-21 free throws. They scored 11 of their last 13 points at the line.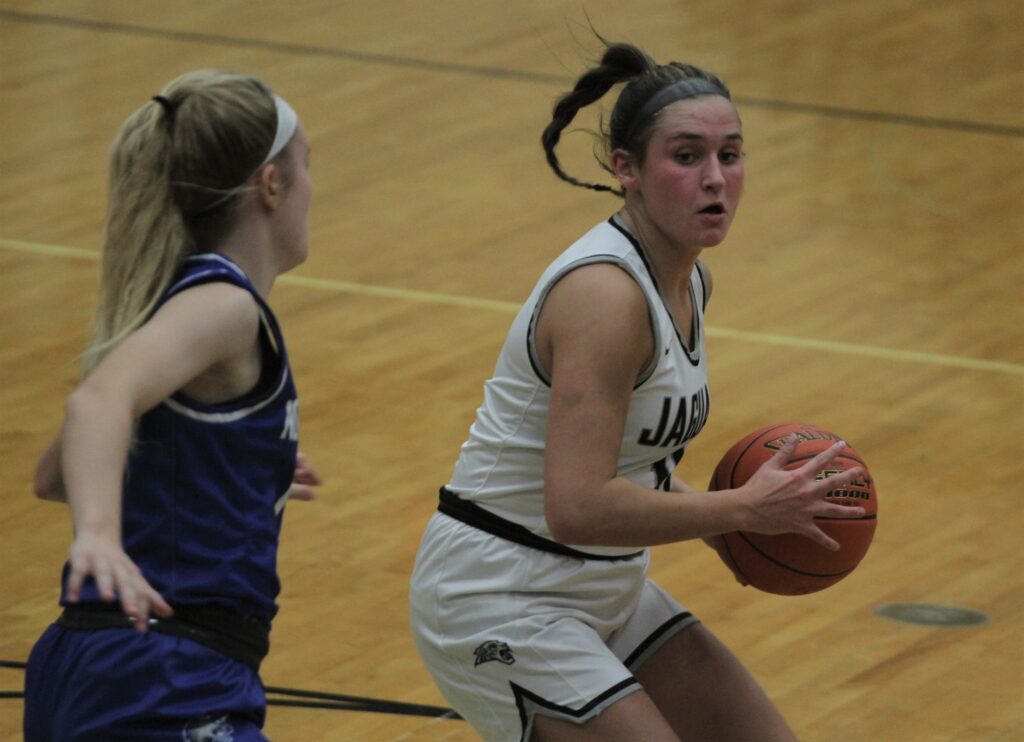 "We missed a lot of good shots right away," DeJong said. "We had four offensive rebounds the first possession and didn't make any of them. I thought we got a little tight and started playing a little too fast, and I think we got frustrated. It wasn't good for us, and it didn't start out well the second half either, to be honest. But we found a way."
Centennial outrebounded the taller Wolves, 34-18, and also forced 18 turnovers. That allowed the Jaguars to overcome their shooting woes.
"Everyone executed really well on the defensive end and was doing their part," Pratt said. "We just executed well at the end of the game."
Elle Street had nine points and two blocks for the Jaguars. She scored all seven of her team's points in the first half.
Nobody else scored for Centennial until Kennedy White made a basket 48 seconds into the third quarter.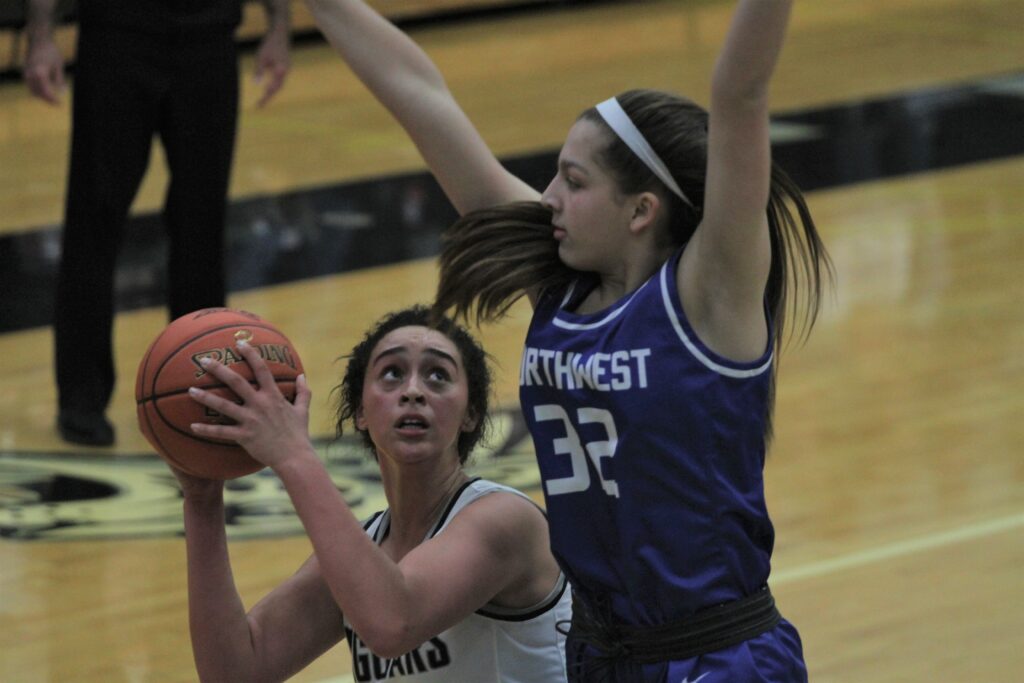 "It didn't affect us on the defensive end, and it never does," DeJong said of his team's slow offensive start. "So we were able to keep it close because of that."
White finished with eight points and 10 rebounds. Averi Porter dished out four assists.
The Jaguars improved to 3-1 in the conference and 7-2 overall. Northwest's records dropped to 4-2 and 7-4.
Centennial will host another conference game against winless Ames (0-10) on Friday.