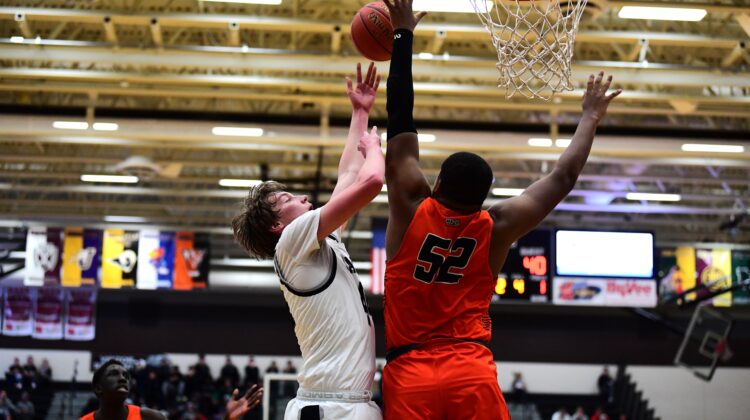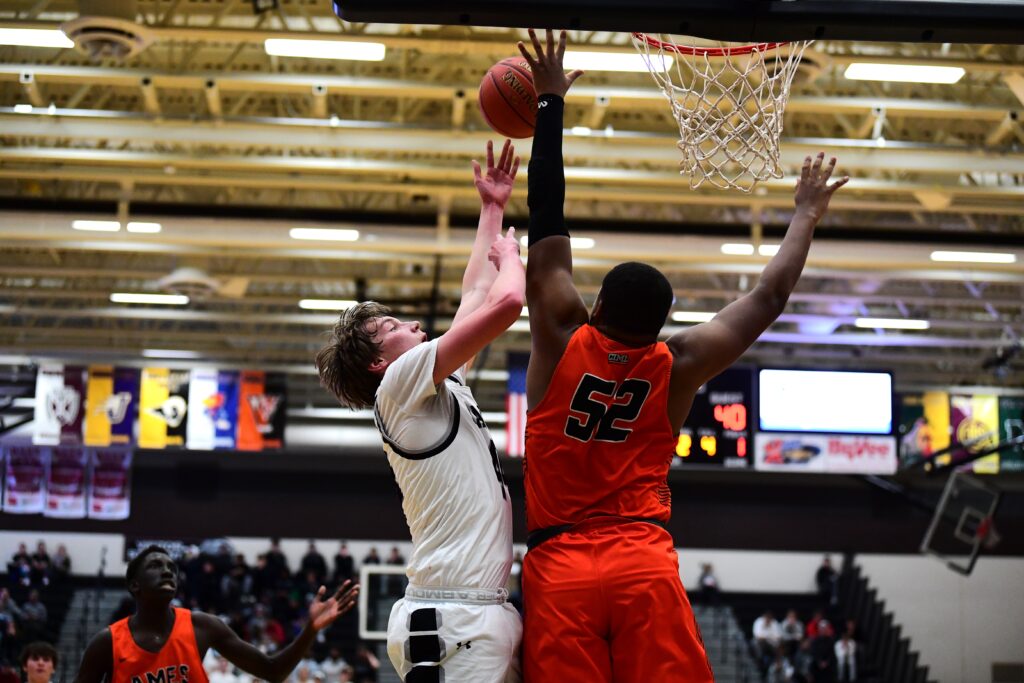 Friday's game against top-ranked Ames was already going to be a huge challenge for the Ankeny Centennial boys' basketball team.
It became an even more daunting task when one of the Jaguars' top players, sophomore center Reece Robinson, was unable to play.
"Reece sprained his toe on Tuesday, and I just wanted to do what was in the best interest of that young man," Centennial coach Bob Fontana said of Robinson, who is averaging 11.7 points and 6.9 rebounds. "We just wanted to be cautious with it, and hopefully he'll be ready to go next week."
Without their top rebounder and second-leading scorer, the host Jaguars battled Ames on even terms for much of the first half before the Little Cyclones closed out the second quarter with a 13-0 run to erase a one-point deficit. They went on to post a 58-38 victory in the CIML Iowa Conference game.
Centennial turned in a strong defensive effort but could not overcome 35.0 percent shooting from the field (14-of-40). The Jaguars were also outrebounded by a 32-22 margin.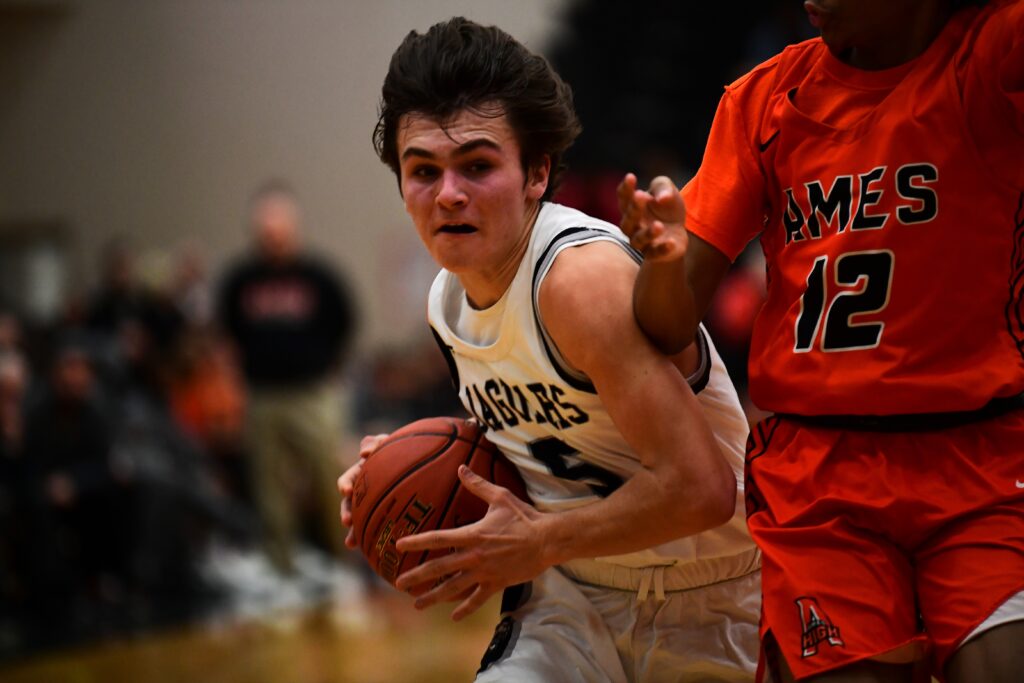 "I liked the way that our kids came out with energy," Fontana said. "I thought we had some of our best defensive possessions in the first half that we've had this year. We had some really good looks offensively….we just didn't knock down some shots in that first half."
Ames took a 19-11 lead on a dunk by Lucas Lueth in the second quarter, but the Jaguars then responded with a 9-0 run. Caden Kelling scored the last six points in the run, capped off by a jumper with 3 minutes 35 seconds left in the first half to give Centennial a 20-19 lead.
However, Lueth answered with a 3-point goal just 12 seconds later, igniting Ames' 13-0 run. Tamin Lipsey followed with a free throw and a layup, then later drove for another basket to complete the run with 2 seconds left in the half.
"I thought that was the big difference in the game," Fontana said of the Little Cyclones' run.
The two teams traded baskets throughout most of the second half. The Jaguars trailed by 49-38 midway through the fourth quarter before Ames ended the game with a 9-0 run, including four more points from Lipsey.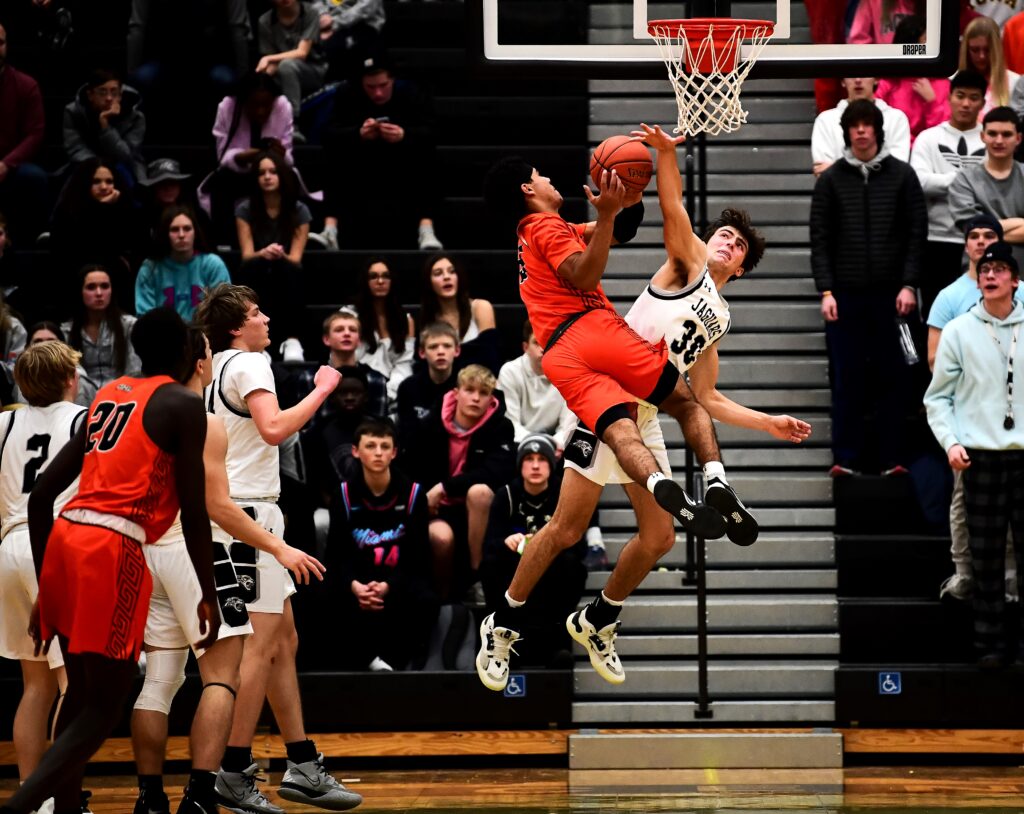 Lipsey, an Iowa State recruit, led all scorers with 19 points. He also had seven rebounds, eight assists and two steals.
"He's a great example of a guard who makes everyone else around him better," Fontana said. "Even if he's not scoring, he's obviously finding the open guy. He broke us down there four of five times in the second half when we needed to get stops. That's why he's a Division I guard. He made big plays when they needed them. I'll be glad when he's gone after this year."
Lueth had 13 points and two blocks for the Little Cyclones, while Corey Phillips grabbed 12 rebounds. Lueth and Jamison Poe each had a pair of 3-pointers.
Kelling led Centennial with 10 points and three steals. Chris Louis and Jackson Snyder each had eight points, while Chase Schutty contributed two blocks.
Kellen Nielsen, a senior, started in place of Robinson. He finished with eight points and five rebounds.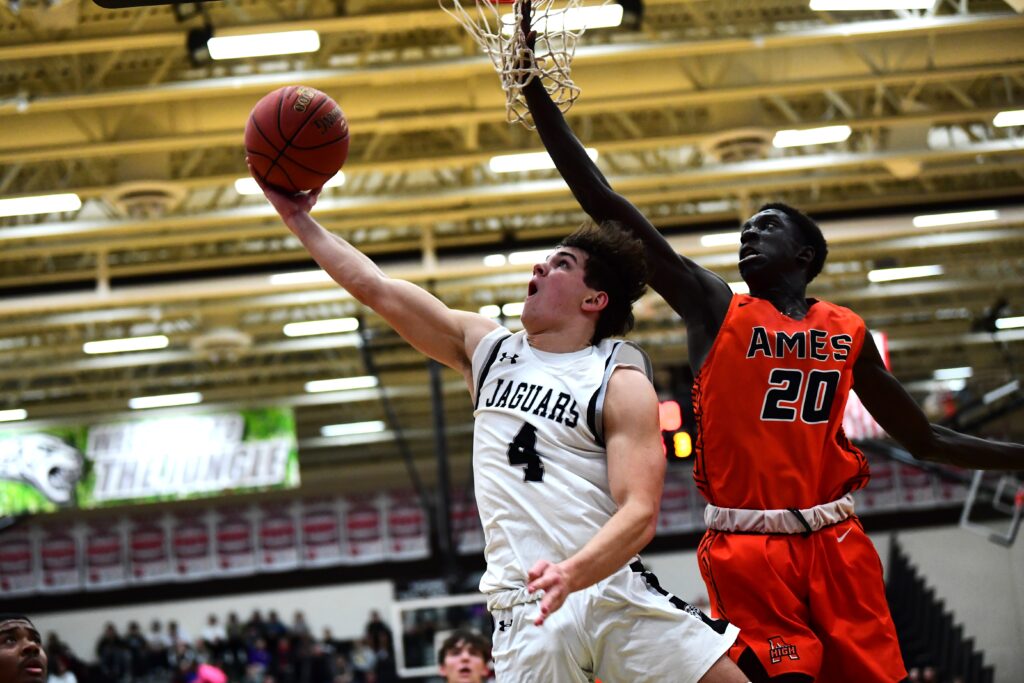 "Kellen is one of the guys who didn't get a lot of minutes earlier in the season, but he's been practicing really well," Fontana said. "I felt that he deserved a shot tonight, and I thought he was a bright spot for us."
Ames improved to 4-0 in the league and 7-1 overall. Centennial's records dropped to 2-3 and 3-5 with its third straight loss.
The Jaguars will host Ankeny on Tuesday.
"We tried to build on the positives," Fontana said. "Some of our young guys are learning some things during the toughest part of our schedule, and that's not easy to do. We're just trying to focus on the big picture right now."