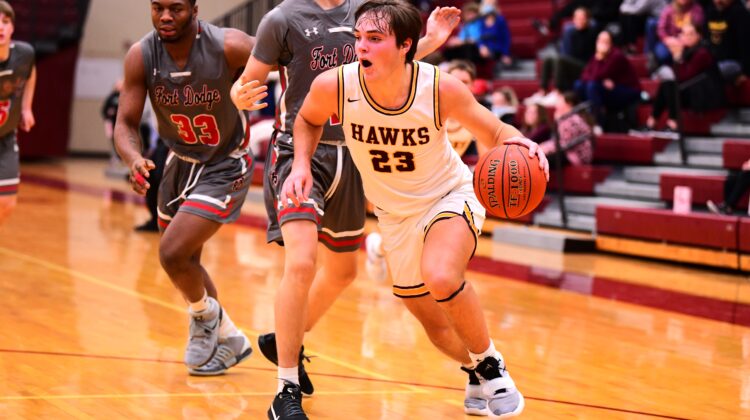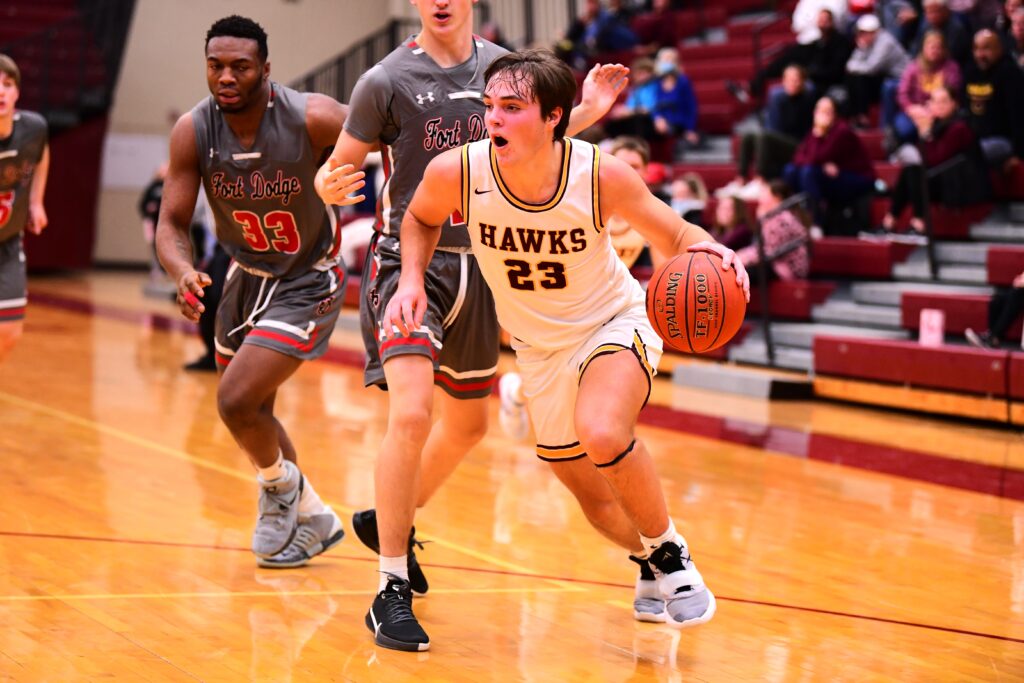 Junior guard Karson Wehde has helped the Ankeny boys' basketball team to a 7-2 record. He is averaging 6.2 points and 2.6 rebounds per game.
Wehde is shooting 25.0 percent from 3-point range (9-of-36) and 80.8 percent from the free-throw line (21-of-26). He is also one of the Hawks' top defenders.
Here is some inside info on Wehde:
How is the season going thus far?
This season has been going well. We had a tough loss to Waukee Northwest that we know we should have won, but other than that game it's been a good start.
What has been the highlight for you?
The highlight for me was our win against Valley in our second game. We played an overall good game, and that was a big win for us as a team.
You scored a career-high 14 points in a win over Fort Dodge on Tuesday, and I know that your parents–Kevin and Kim–are both Fort Dodge graduates. Did you have a little extra motivation for that game?
No, I wouldn't say that gave me any extra motivation for that game. I just focused on playing my game, and it worked for me.
What did you think of your team's performance in a 70-56 win at Mason City on Friday?
The Mason City game was an overall good team win. It was a tough environment, and Mason City was hitting shots that game. We also had some bus troubles on the way, but we stuck through it and came out with a good win.
Your team's only two losses came last month by 10 points to top-ranked Ames and by seven points to No. 4 Waukee Northwest, and those two teams are currently battling for first place in the CIML Iowa Conference. How do you think those two teams compare?
It's hard to compare Ames and Waukee Northwest because they are completely different teams. However, both Ames and Waukee Northwest have offenses that are tough to defend. Both teams have a few high-level players, and Ames has one of the best defenses in the state. Both teams are very good.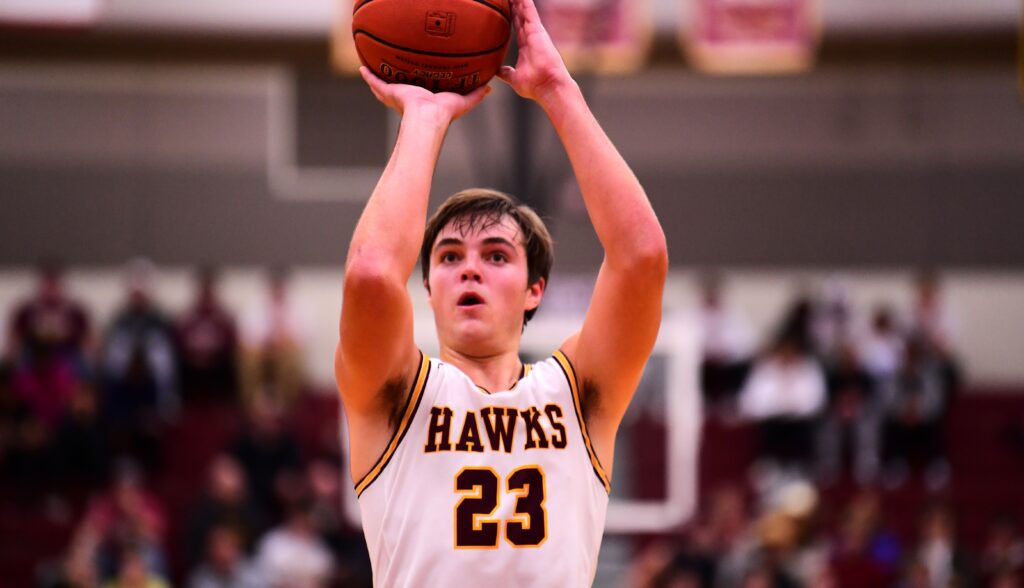 Your team will travel to Ankeny Centennial on Tuesday for your first matchup against the Jaguars, who have won the last four meetings in the series. How badly do you want to end that losing streak?
The Ankeny rivalry matchup is always an intense game and environment. I know all of the guys on our team want it bad.
What will be the keys to winning that game?
We just need to play our game. We'll be in good shape if we focus on what we do best.
A couple of your teammates are former Centennial players. Do you think that has raised the intensity of the rivalry?
The rivalry has always had a very high intensity and always has a great atmosphere. I wouldn't say it'll make it any more intense. It'll be a fun game to play.
You were a key member of the boys' golf team as a sophomore before deciding not to play last fall in order to focus on basketball. Was that a difficult decision for you?
It was a difficult decision. I really love playing golf, and it took a lot of time and thought to decide what I wanted to do. However, I decided it would be best for me to focus on basketball.
Are you planning to play basketball in college?
Yes, I am.
What are you going to study?
I am planning to study something in business, but I haven't fully decided yet.