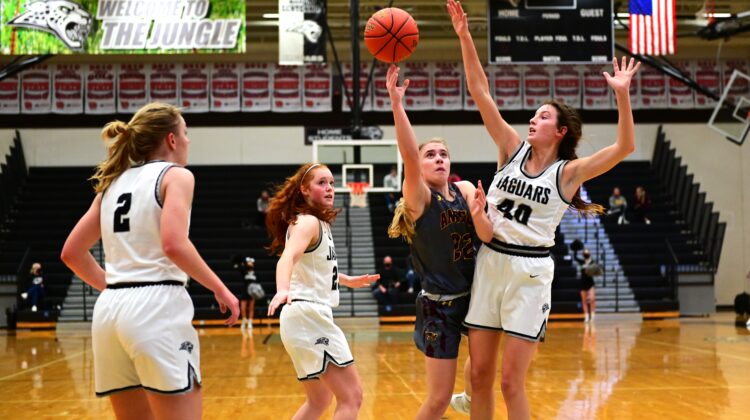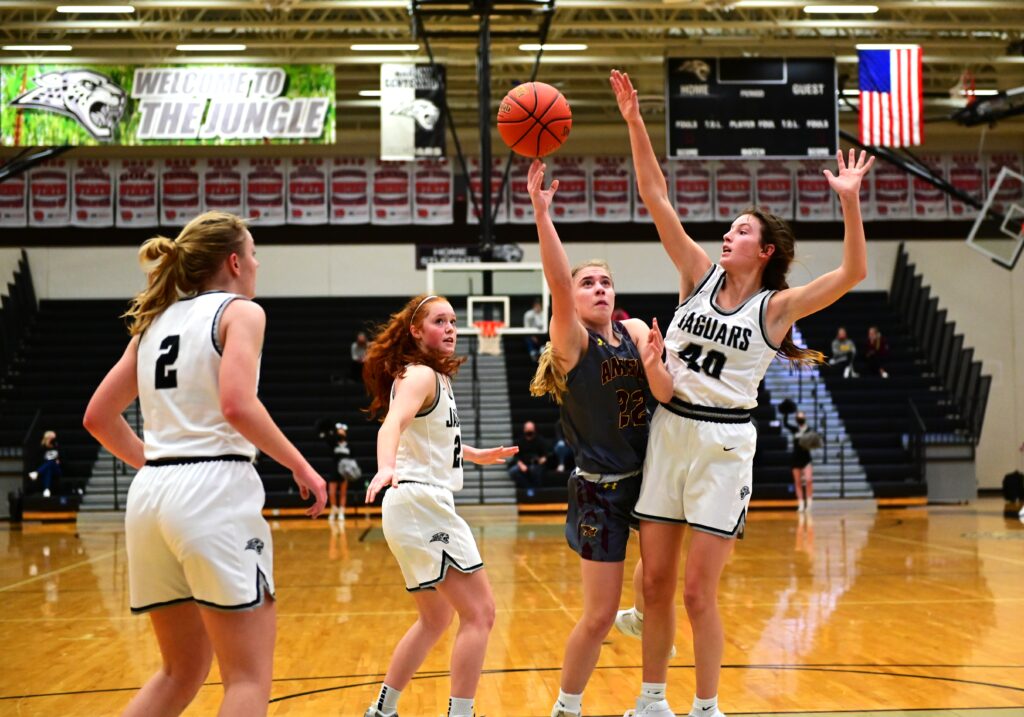 Ever since the split into two high schools, the rivalry between the Ankeny and Ankeny Centennial boys' basketball teams has somewhat overshadowed the battle between the two girls' squads.
Centennial owns a 9-7 lead in the boys' series, but the two teams have played several close games in the history of the rivalry. In 2015, Ankeny's Conor Riordan made a jumper with 9 seconds left and the Hawks posted a 50-49 victory for their first win against their rival.
Two seasons later, Ankeny's Drew Maschoff swished the go-ahead free throw with 2 seconds remaining to give the Hawks a 56-55 triumph at Centennial. Then, the following year, Hunter Strait scored the final four points of the game as the Jaguars escaped with a 55-52 win at Ankeny.
More recently, in the 2019-20 season, Jaxon Smith missed a 3-pointer for the Hawks in the final seconds, allowing Centennial to hold on for a 50-48 victory at Ankeny. But the Hawks rebounded from that loss to win the Class 4A state title, while the Jaguars also qualified for state and earned a fourth-place finish.
The Jag-Hawk rivalry resumes on Tuesday at Centennial, and for perhaps the first time the girls' matchup will take center stage. Both girls' teams are ranked, and it's a showdown for first place in the CIML Iowa Conference.
Here is a breakdown of both contests:
GIRLS
Ankeny
Coach: Dru McAnelly
Record: 5-0, 9-2
Current ranking: 8th in Class 5A by the IGHSAU, 5th in The Des Moines Register's Super 10 all-class rankings
Streak: Won 5
Leading scorer: Jenna Pitz (12.3)
Leading rebounder: Karsen Jacks (4.5)
Centennial
Coach: Scott DeJong
Record: 4-1, 8-2
Current ranking: 7th in Class 5A by the IGHSAU
Streak: Won 2
Leading scorer: Cleao Murray (12.1)
Leading rebounder: Kennedy White (6.8)
Analysis: The Hawkettes have never defeated Centennial in the history of the crosstown rivalry. The Jaguars have won all 16 previous meetings, 14 of them by double digits. But this appears to be the best Ankeny team since the split into two high schools, and the Hawkettes currently own sole possession of first place in the conference. Both teams have relied heavily on their talented backcourts. The Ankeny trio of Jenna Pitz, Savannah Gage and Karsen Jacks combines for 34.4 points per game. Centennial senior Elle Street is one of the CIML's top defenders, and she will likely spend much of the game shadowing Pitz–who was ranked the 42nd-best player in Iowa by The Des Moines Register last week. The Jaguars could have an edge in the paint with Ames transfer Kennedy White, who is coming off a 16-point performance in Friday's win against her former team. Ankeny's Jasmine Moser is a strong post defender, but she will have to avoid foul trouble because the Hawkettes don't have a lot of size on the bench. Another X-factor for Centennial could be freshman Jaeden Pratt, who doesn't start but is becoming a key player for the Jaguars with her energy and toughness. This one could possibly go down to the wire–and then some.
Prediction: Centennial 48-46 (OT). These two teams are so evenly matched that the home court might be the difference in the outcome–and it may be as well when they meet again on Feb. 11 at Ankeny.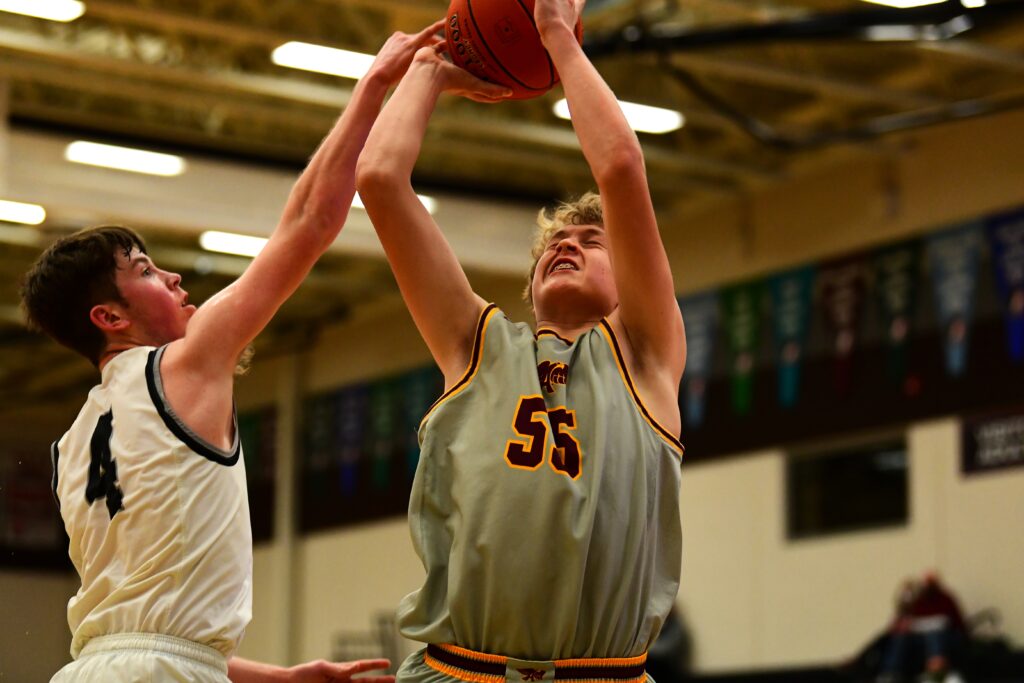 BOYS
Ankeny
Coach: Brandt Carlson
Record: 3-2, 7-2
Current ranking: 7th in The Des Moines Register's Super 10 all-class rankings
Streak: Won 3
Leading scorer: Lio Aguirre (12.1)
Leading rebounder: Ryan Crandall (8.3)
Centennial
Coach: Bob Fontana
Record: 2-3, 3-5
Current ranking: None
Streak: Lost 3
Leading scorer: Chris Louis (12.4)
Leading rebounder: Reece Robinson (6.9)
Analysis: The Jaguars have won the last four meetings against Ankeny, but those Centennial teams were led by all-state guard Jaron Crews–who has been sorely missed this season. The Jaguars have struggled to find a rhythm offensively, and they've also had some inconsistent efforts on defense. That has resulted in three consecutive lopsided losses–a pair of 22-point setbacks to fourth-ranked Waukee Northwest followed by a 58-38 decision to No. 1 Ames on Friday. Sophomore center Reece Robinson didn't play against the Little Cyclones due to a sprained toe. If he's unable to go on Tuesday, that would make things even more difficult for a young and inexperienced team. Ankeny, meanwhile, has fared a little better against the toughest opponents on its schedule. The Hawks opened the season with a 10-point loss at Ames, then later held a lead against Waukee Northwest midway through the fourth quarter before the Wolves rallied for a 57-50 victory. Ankeny has won three straight games by an average of nearly 20 points since that loss, getting solid contributions from a variety of players, including a 24-point effort from Alex Aguirre in Saturday's win at Des Moines East. On paper, the Hawks are just a better team right now.
Prediction: Ankeny 64-56. Even if Robinson plays, the Hawks boast a strong inside duo of Braden Simonsen and JJ Kohl that gives coach Brandt Carlson a total of 10 fouls to work with in the paint.