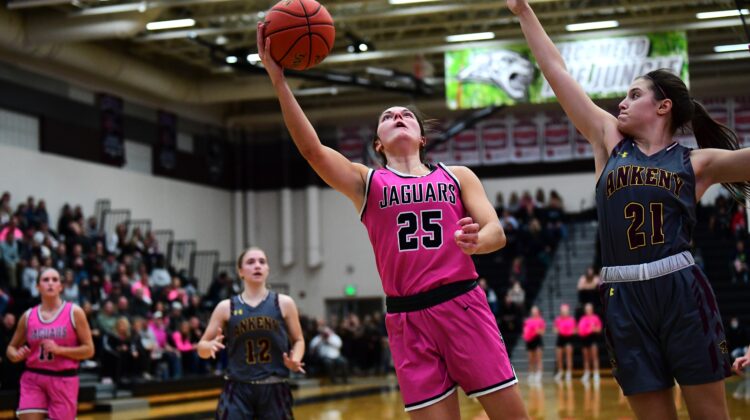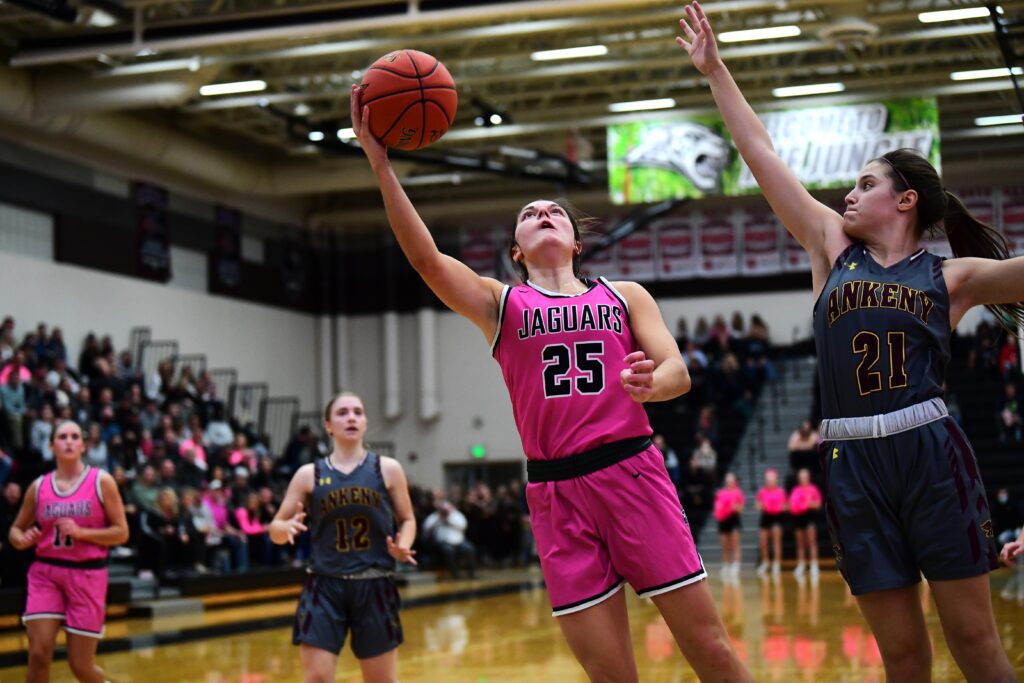 Cleao Murray and her teammates on the Ankeny Centennial girls' basketball squad have never lost to crosstown rival Ankeny.
They'd like to keep it that way.
Murray scored 16 points and the seventh-ranked Jaguars defeated No. 8 Ankeny, 57-37, in a CIML Iowa Conference showdown on Tuesday at Centennial. The win allowed Centennial to pull into a first-place tie with the Hawkettes.
"This was arguably the best Ankeny team I've played against in my four years here," said Murray, who went 7-for-8 at the free-throw line. "There was a lot on the line, but we rose to the occasion so it was a great win."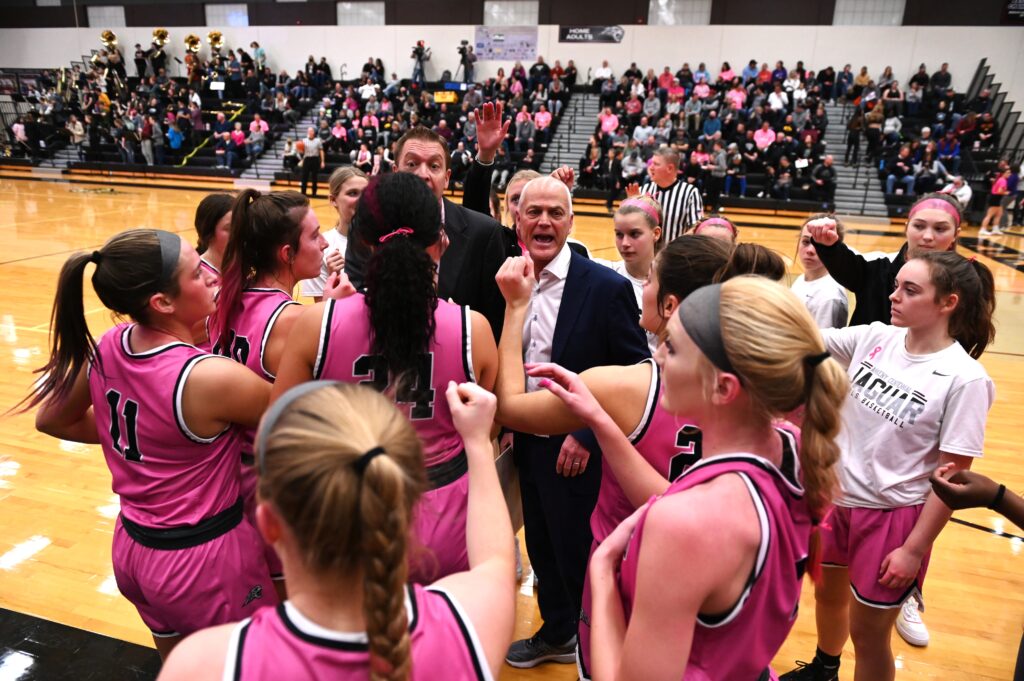 The Jaguars have won all 17 meetings in the history of the rivalry, 15 of them by double digits.
"We've got a lot of respect for Ankeny," said Centennial coach Scott DeJong. "They've got a really good team, but they caught us on a night when we played really well. We thought we could have a good offensive team, and we've seen it coming a little bit. Tonight, we kind of showed what we've seen in practice."
Junior guard Makenna Clark poured in a game-high 20 points, matching her total from the previous six games combined. She went 5-for-7 from the field, including 3-of-5 from 3-point range.
"Overall, I think it was my best game," said Clark. "I really thought this was a game that I needed to bring it, especially in the past I haven't really played the best. I think this was a good game to get out of my little funk."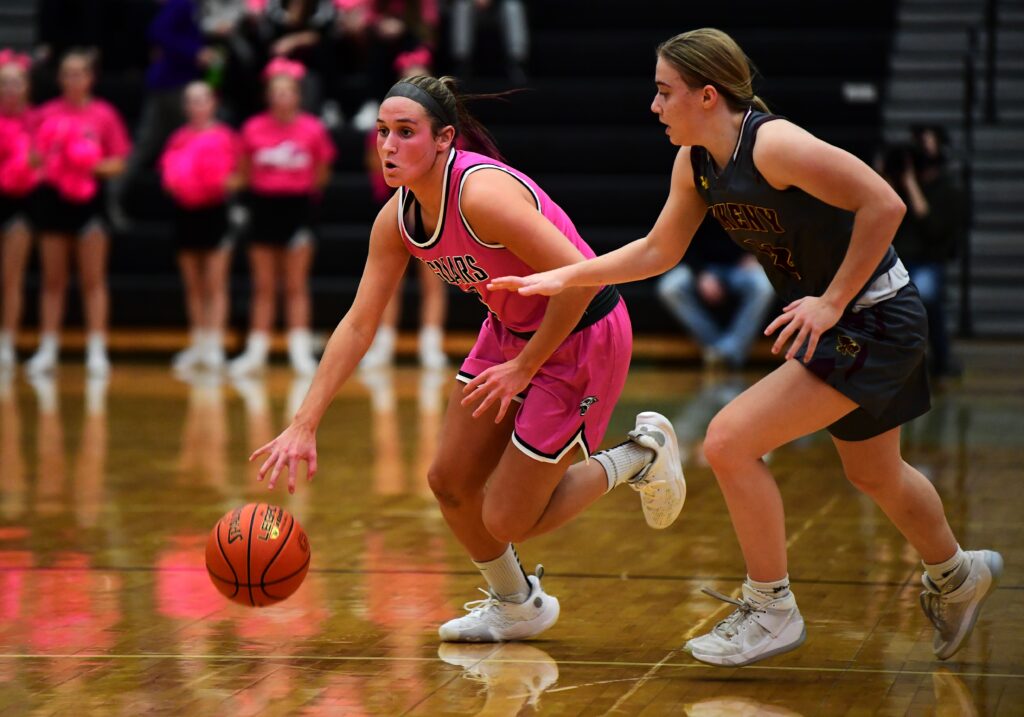 Clark was averaging 6.1 points and entered the game shooting just 29.6 percent from the field.
"She played really well," DeJong said. "It's the best game she's played for us, especially in a game like this–a high-intensity, pressure game. We've seen it in practice, and we're real happy if she can play like that it gives us another dimension. She's capable of doing that."
Ankeny jumped out to an early 7-3 lead, but the Jaguars then responded with a 12-0 run that included 3-pointers from Elle Street, Clark and Murray. The Hawkettes later closed the gap to 20-17 on a trey by Karsen Jacks, but Centennial then scored the final eight points of the half to build a 28-17 advantage.
"We made a couple bad decisions with the ball," said Jacks, who went 3-of-7 from behind the arc and finished with 14 points. "We didn't take care of it very well, and there's a few things we need to pick up like our rebounding and collapsing on defense. There's a few pieces we have to put together, but I think we'll be ready the next time we play them."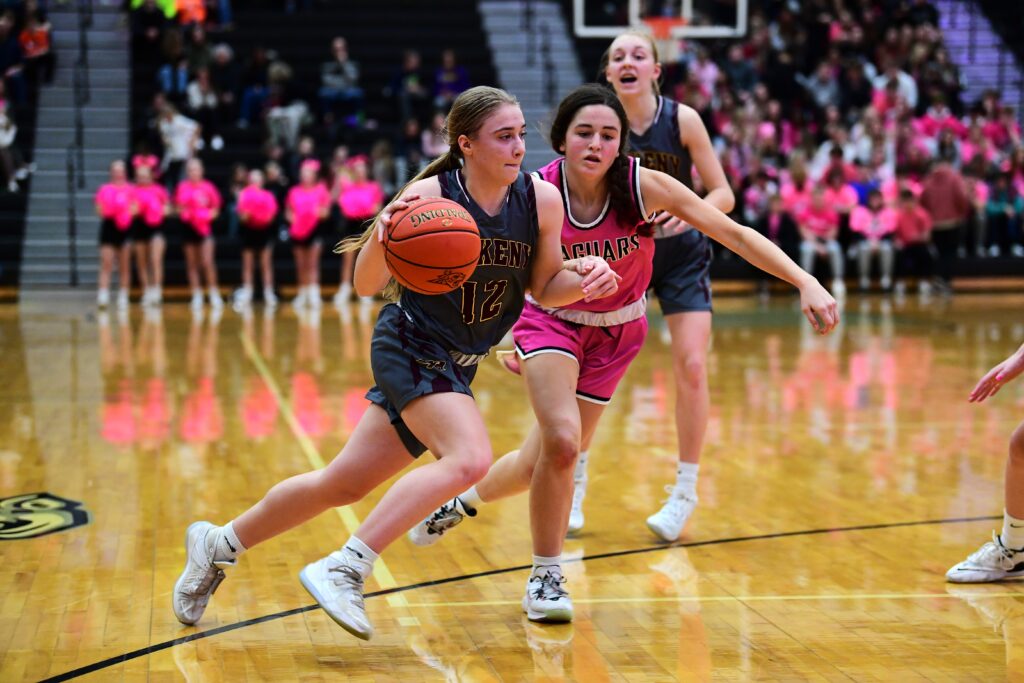 Another 3-pointer by Jacks cut Centennial's lead to 38-28 after three quarters, but the Jaguars then pulled away in the final period. Clark had 10 of her points in the last 8 minutes, including six in a row during one stretch.
"Clark really stepped up," said Ankeny coach Dru McAnelly, whose team had its five-game winning streak snapped. "I thought we did a really good job with post defense and with rebounding–those were two of our keys there. But their role players really stepped up and had great nights."
Street contributed 10 points and two assists. Murray and Kennedy White each grabbed seven boards as Centennial won the rebounding battle, 28-15.
Jaeden Pratt had three steals and two blocks while helping limit Ankeny's Savannah Gage to four points on 2-of-8 shooting. Gage was averaging 11.7 points.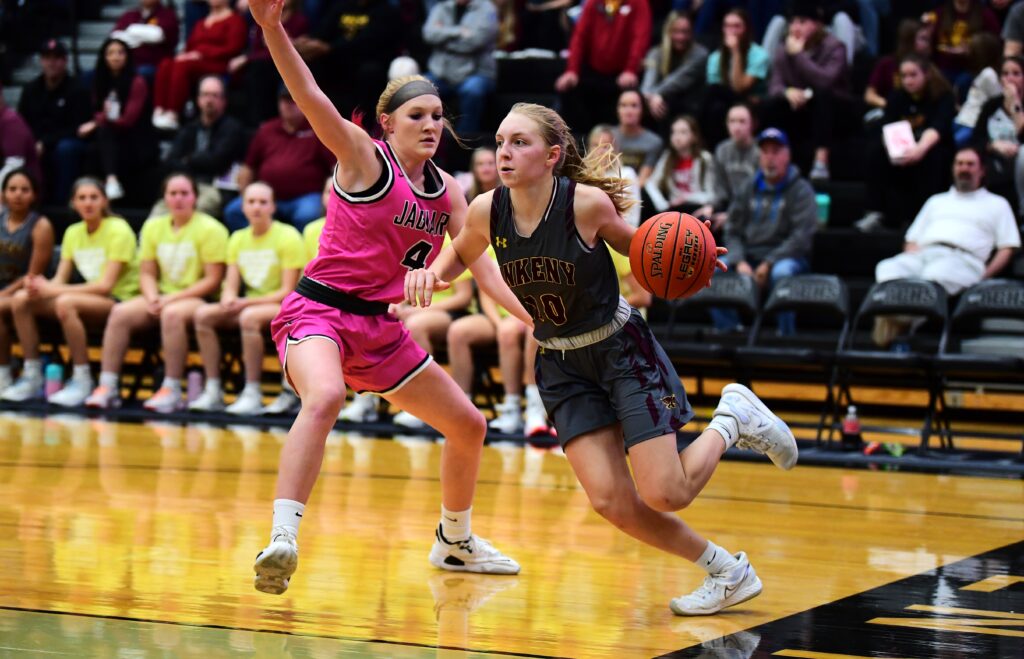 "We had a good matchup with Jaeden on (Gage)," DeJong said. "Averi (Porter) got in foul trouble, and I thought Jaeden played a tremendous all-around game. She does all those little things–the defense, the rebounding, the loose balls."
Jenna Pitz had 14 points and two assists for the Hawkettes, who shot just 35.3 percent from the field (12-of-34). Jacks added six rebounds and two steals.
"Karsen had a great game, and Jenna played well," McAnelly said. "I thought Jasmine (Moser) was great in the post, especially defensively. I thought offensively, compared to some years we have played them when their defense dictated a lot, we got really good looks. I thought we did things really well for the most part. We just didn't shoot the ball very well, but that's basketball.
"I think we're going to be a better team because of tonight. We're going to learn and grow from this. We're really, really young. This can be a great learning experience and turn a negative into a positive," he added.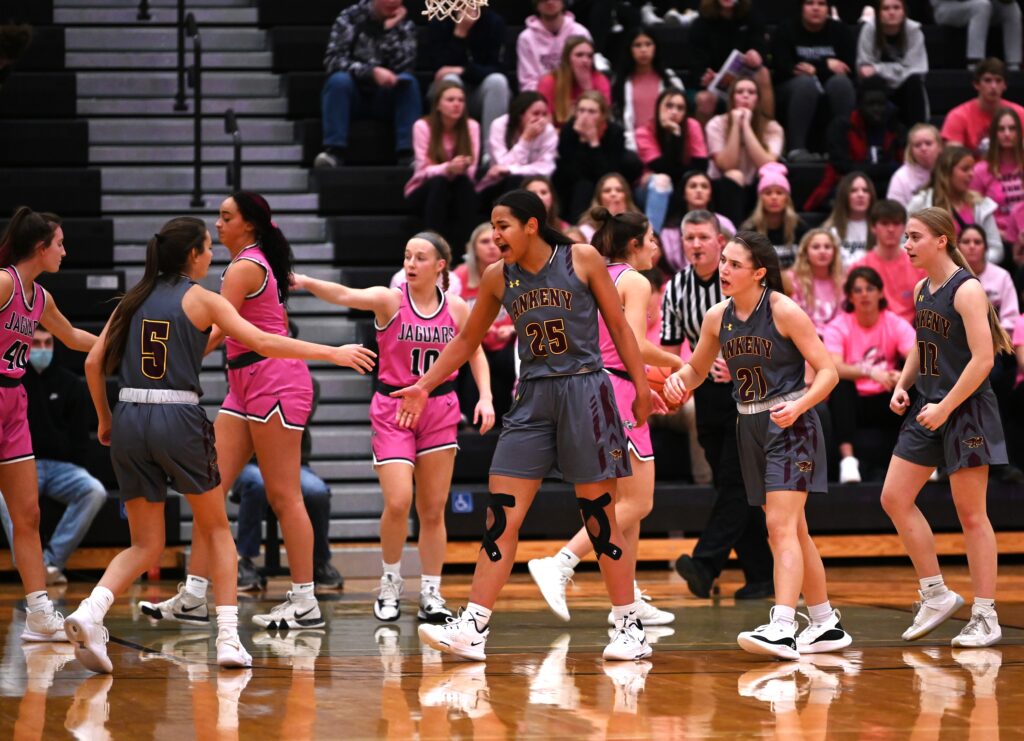 Both teams are now 5-1 in the conference at the midway point of the season. The Hawkettes will host a rematch against Centennial on Feb. 11.
"We don't really talk about (the league race) much. DeJong doesn't really dwell on it," Murray said. "But we won it last year, and it was a great feeling. If we can go into the state tournament knowing that we won it, I think that would propel us forward a little bit in the postseason."
The Jaguars (9-2 overall) will travel to Fort Dodge on Friday before hosting Marshalltown in another conference game on Saturday. Ankeny (9-3) will host winless Ames on Friday.
"We'll be ok. We've put ourselves in a really good spot," McAnelly said. "We're tied for the conference lead, and there's a lot of important basketball still to be played. One night is not going to define our season."