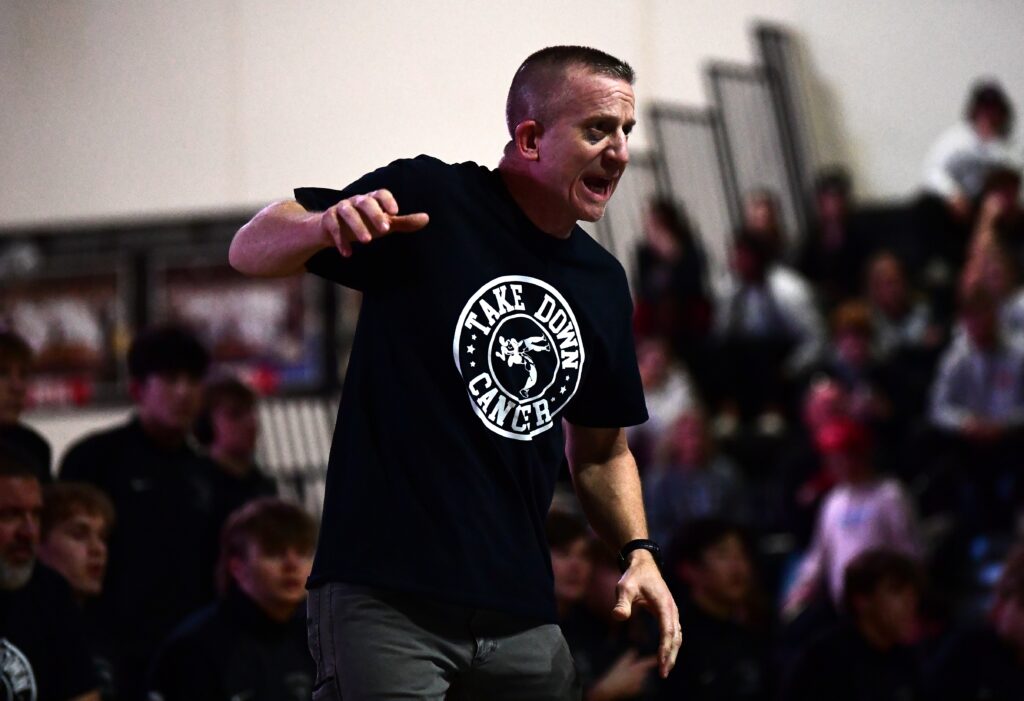 Chalk up another accomplishment for Ankeny Centennial wrestling coach Jay Groth.
Groth earned his 400th career victory during the Osage Duals on Saturday. He reached the milestone with a 56-16 victory over Clear Lake, which came against former Jaguars' assistant coach Evan Johnson.
"That was nice, and it was nice of Osage to say something about it," said Groth. "As I said (Saturday), my best skill as a coach is hiring really good assistant coaches because I've got some great ones now and I've had some great ones over the years. I wouldn't win much at all if not for their help. It's been fun."
Centennial posted a 2-3 record on the day and placed fourth overall in the seven-team field. The Jaguars are now 11-9 on the season.
After receiving a bye in the first round, Centennial opened the tournament with a 42-27 loss to Hampton-Dumont-CAL. The Jaguars had three falls among their six victories.
Hampton-Dumont-CAL was a late addition to the tournament after Friday's snowstorm forced numerous cancellations. Ankeny's Bob Sharp Invitational was one of the casualties, but the Jaguars were able to make the 135-mile trip to Mitchell County.
"We didn't leave Centennial until 9 a.m., and they set it up to give us the bye first," Groth said. "We didn't have much time to get ready to compete once we got there. We were a little rusty."
In the next round, Centennial rolled to a 51-21 win over Decorah. The Jaguars led by only 24-21 before winning the last five matches–four of them by pins.
Centennial followed with a 49-21 loss to Osage, the No. 2 team in Class 2A. The Green Devils reeled off seven straight wins to break an early 12-12 tie.
The Jaguars then dominated Clear Lake, racking up 10 victories in the dual meet. They recorded five falls and a technical fall.
In its final dual, Centennial dropped a 48-15 decision to Kasson-Mantorville, the No. 2 team in Class AA in Minnesota. Cody Vandermark at 106 pounds and Carter Bennett at 145 each had a fall for the Jaguars, but it wasn't nearly enough.
"They are really good," Groth said of the Minnesota squad. "They are physical and talented."
Kasson-Mantorville had earlier defeated Osage, 50-18, in the de facto championship match. The Komets won the tournament for the ninth time.
"This sport, you get ups and downs," Osage coach Brent Jennings told the Mason City Globe Gazette. "Nice thing about wrestling really good competition is you find your weaknesses really quick. Gives you things to work on and things to address."
The 10th-ranked Vandermark went 4-1 on the day with four falls, one of them at 113. Bennett, who is ranked 12th at 138, also went 4-1 with four pins.
"They both wrestled really well," Groth said. "Cody came out firing on all cylinders, and Carter continued to get a lot of back points and a lot of pins."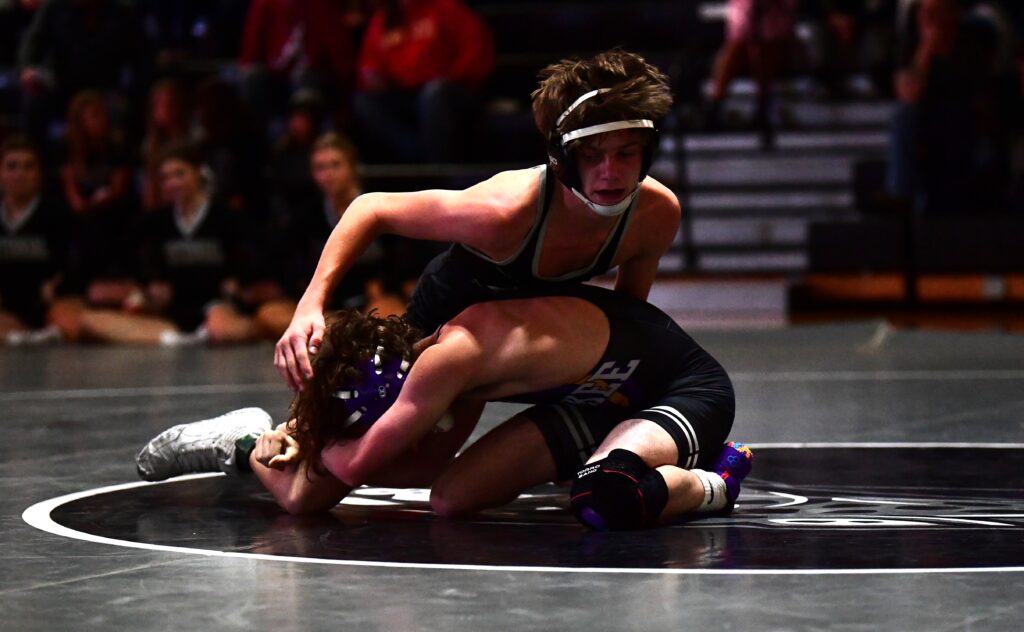 Payton Bright at 120 and Kaden Kaiser at 195 also went 4-1 for the Jaguars. Kaiser had two falls and was unbeaten until he lost by a technical fall, 20-5, to Kail Wynia of Kasson-Mantorville.
Drew Dunn at 152 and No. 9 Zach English at 170 each went 3-2 in the tournament with a pair of pins. Logan Song also went 3-2 at 160.
One of Song's losses came to Carl Barkema of Hampton-Dumont-CAL, who recorded a fall in 40 seconds. Barkema, who is ranked fifth in Class 2A, earlier became his program's all-time winningest wrestler.
The Jaguars competed without No. 3 Carter Cahill at 152 and Lucas Bruhl at 138.
"We were missing some of our regular guys, but I was pleased with the way some other guys filled in," Groth said. "We talked about 'next man in'. Guys like Tyler Brennan and Joe Talmadge really stepped up and wrestled well. We're very fortunate (to have some depth). They did a good job."
Groth, who earned his 300th career win during the 2016-17 season, can now begin his trek toward the 500-victory mark. The Jaguars will host a CIML Iowa Conference dual meet against No. 7 Fort Dodge on Thursday before competing in the Ed Winger Invitational on Saturday at Urbandale.
"This is a big week for us, because Fort Dodge is in our district and we'll also see some of our district opponents on Saturday," Groth said.