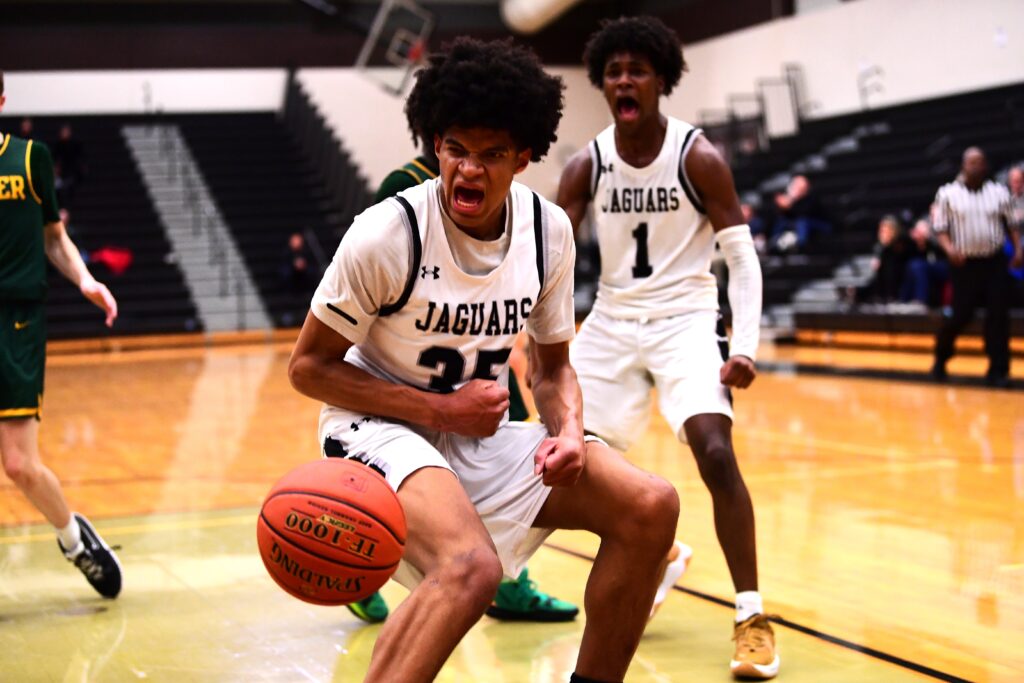 The Ankeny Centennial boys' basketball team got a much-needed victory on Tuesday with a 50-41 win over visiting Des Moines Hoover in a non-conference game.
The Jaguars (4-6) had lost their four previous games–all of them to ranked opponents–by an average of 18.5 points.
"It was a little shot in the arm, especially with two more games coming up on Thursday and Friday," said Centennial coach Bob Fontana. "It was nice to get a win. The second half we did some really nice things."
The Huskies (7-4) played without leading scorer Chase Henderson, who averages 24.2 points per game. The junior guard was sidelined after undergoing an appendectomy.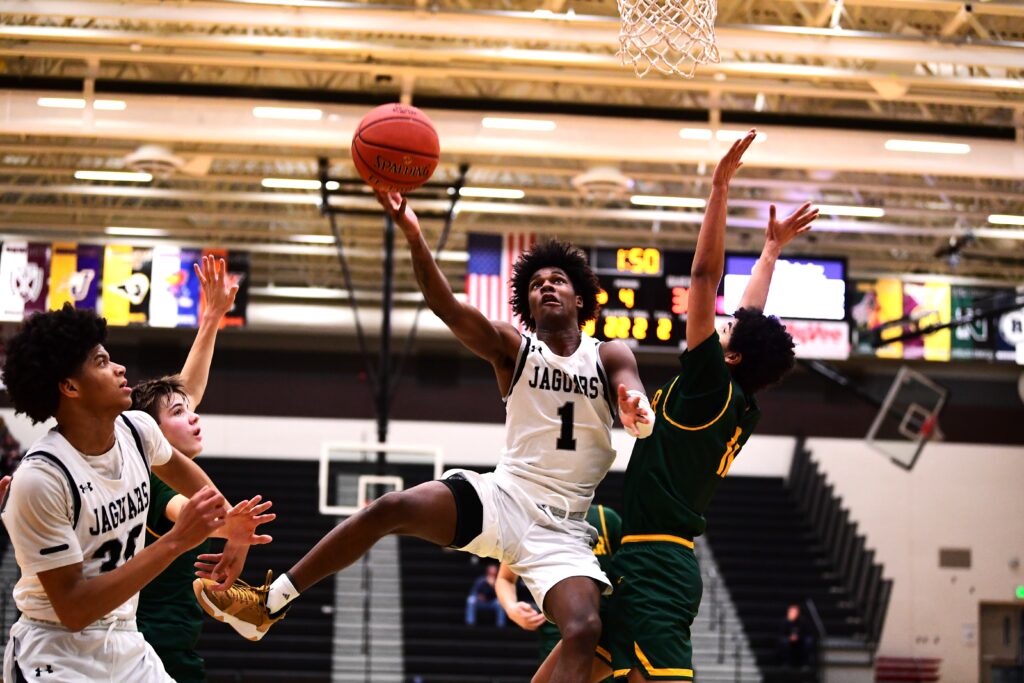 "I think he had it just a few days ago, and he's obviously a big part of what they do," Fontana said. "They tried to do a lot with their other big scorer (Elijah Vos). I thought our kids did a good job of trying to wear him down."
Centennial got off to a slow start, trailing by 7-3 after the first quarter. The Jaguars' lone basket in the opening period was a 3-point goal by Easton Pratt.
Centennial rallied to take a 16-13 lead at halftime before the Huskies tied it up at 29-29 after three quarters. The Jaguars then dominated the final period, outscoring Hoover by a 21-12 margin.
"We played really good defense the whole game; I was really impressed," Fontana said. "Our help defense was really good, and we needed that because the first half we missed some attacks on the rim and we missed some open shots. I was wondering if the power went out in that first quarter (the way we were shooting).
"But we got the ship righted in the second half," he added.
Chris Louis led Centennial with 17 points, most of them in the second half. He also dished out three assists.
Louis has scored in double figures in eight of the 10 games.
"Louis gives us some instant offense," Fontana said. "When he's focused, he can be a big asset for us."
Caden Kelling chipped in 11 points, five rebounds and five steals for the Jaguars. Reece Robinson added eight points and eight boards.
The Jaguars will play a make-up game at Fort Dodge on Thursday before hosting another CIML Iowa Conference contest against Mason City on Friday.