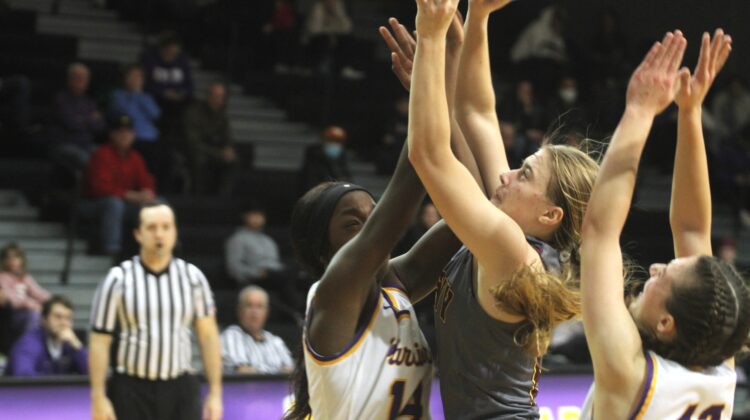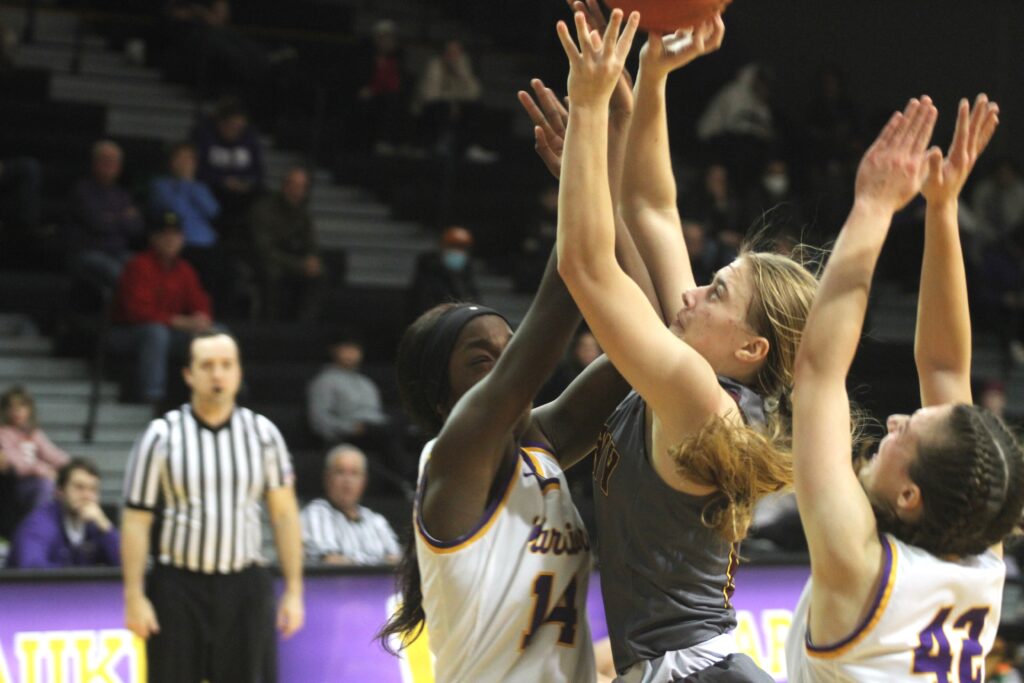 When the Ankeny girls' basketball team struggles on defense, it can often lead to some poor offensive possessions.
That's what happened on Tuesday as the 10th-ranked Hawkettes suffered a 53-45 loss at Waukee in a non-conference game.
While the Warriors connected on 8-of-21 3-point attempts (38.1 percent), Ankeny could not find its shooting stroke from anywhere. The Hawkettes shot just 29.4 percent from the field (15-of-51) and 52.6 percent from the free-throw line (10-of-19).
"We like to pride ourselves on the fact that everything starts at the defensive end, and we didn't bring it," said Ankeny coach Dru McAnelly. "We didn't get back in transition, we didn't close out well, and we didn't help. We really didn't do anything very well on defense. And it kind of sapped the energy out of us on offense. We didn't have very good ball movement.
"It was a rough night, but give credit to Waukee," he added.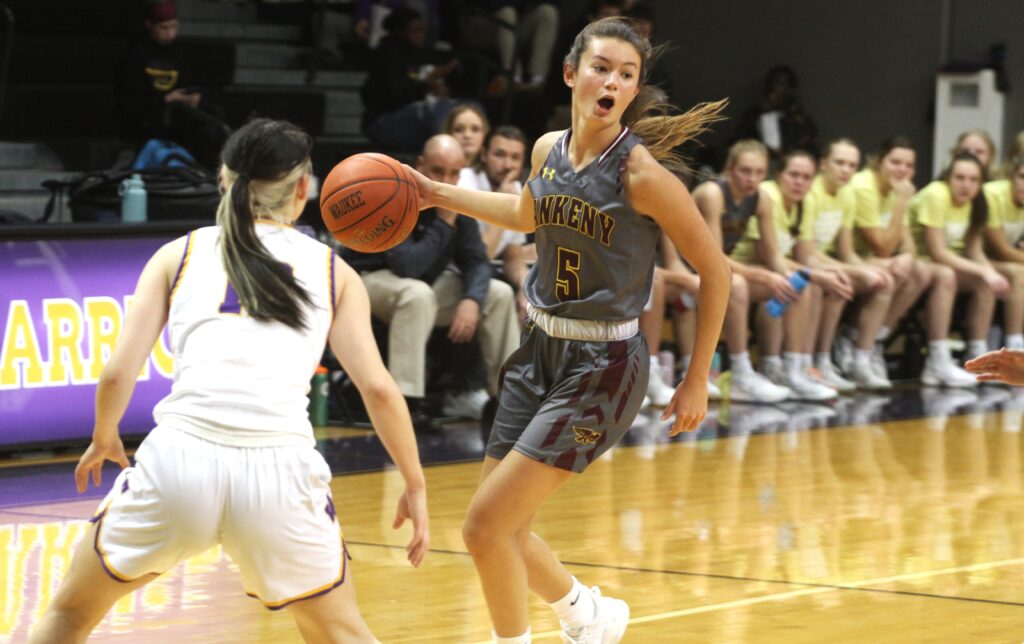 Ankeny (9-4) got seven points from Katelyn Anderson in the first half and took its biggest lead, 18-13, on a 3-pointer by Anderson midway through the second quarter. It was Anderson's fourth 3-pointer of the season.
After Waukee (8-6) rallied to take a 22-21 lead at halftime, the Hawkettes regained a 28-27 advantage on a 3-pointer by Jenna Pitz with 5 minutes 27 seconds left in the third quarter. Pitz scored all of her game-high 12 points in the second half.
However, the Warriors then closed the period with a 12-5 run to take a 39-33 lead. Freshmen Emilie Sorensen and Lauren Nidey each had a 3-pointer during the run.
"They had shot 329 3-pointers in 13 games, so they were averaging 25 attempts a game and shooting 36 percent as a team," McAnelly said. "That wasn't a surprise. I just never dreamed we wouldn't get back in transition and we'd play that poorly with our help defense."
A high-arching 3-pointer by Nidey extended Waukee's lead to 44-35 with 5:30 remaining. Ankeny later closed the gap to 48-44 on a bank shot by Pitz, but Kirsten Hauck answered with another 3-pointer to end the Hawkettes' rally with 1:52 left.
Ankeny didn't score in the final 2 minutes until Savannah Gage hit the second of two free throws with 5.6 seconds to go.
"We didn't move the ball well, and we didn't have good spacing," McAnelly said. "We didn't have any flow, but I think a lot of that starts with our defense. Energy and effort on defense always translates to better offense, and we saw a prime example of that tonight."
Karsen Jacks had 11 points, eight rebounds, three assists and two steals for Ankeny. Jasmine Moser added eight points on 3-of-4 shooting from the field.
But the Hawkettes' three leading scorers–Pitz, Jacks and Gage–went a combined 7-for-37 on the night with seven turnovers.
Hauck led Waukee's balanced attack with 11 points, while Gentry Williams and Mara Yokiel each had 10. Sorensen chipped in nine points, six rebounds and five assists.
Ankeny will try to snap its two-game losing skid on Friday when it travels to Marshalltown for a CIML Iowa Conference contest. The Hawkettes won the first meeting, 87-29, on Dec. 10.