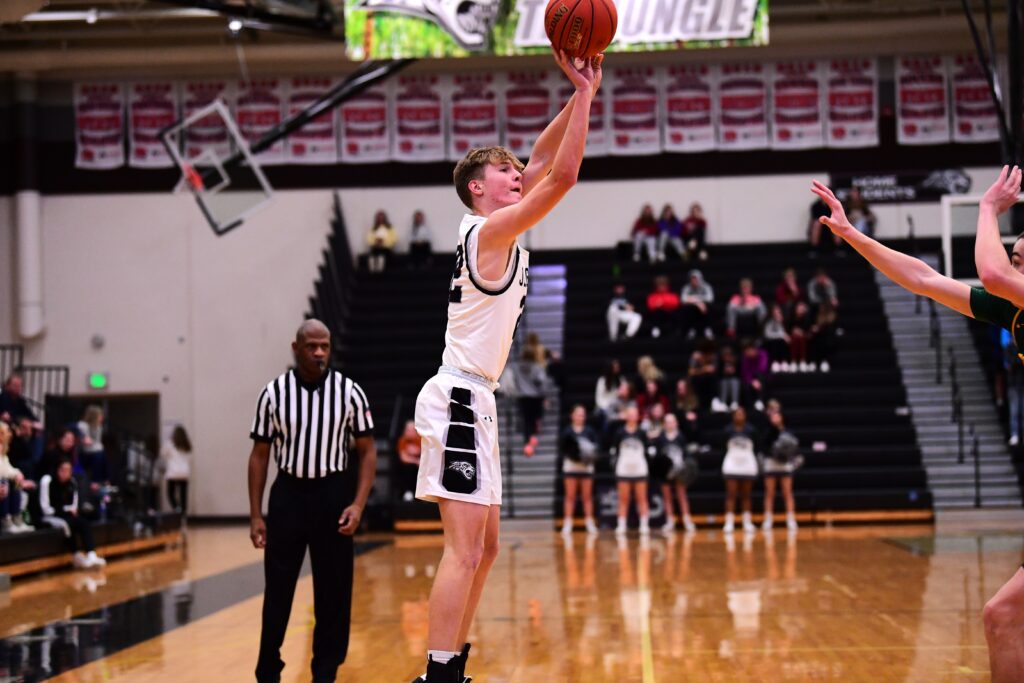 Bob Fontana has been waiting for his Ankeny Centennial boys' basketball team to put together a complete game.
He got one on Thursday night at Fort Dodge.
The Jaguars made 9-of-17 attempts from 3-point range and rolled to a 76-33 victory in a CIML Iowa Conference make-up game. They improved to 3-4 in the league and 5-6 overall, while Fort Dodge's records dropped to 0-6 and 1-9.
"We got off to a good start," Fontana said. "We were pretty good at both ends of the floor, which was nice to see at the offensive end. We had a lot of contributions from a number of guys tonight. It was a good team win."
The Dodgers had lost five straight games since posting a 72-55 win over Des Moines North on Dec. 14 for their only victory of the season, but they had played well in some of those losing efforts.
"I think that got our guys' attention," said Fontana, whose team had defeated Fort Dodge last month, 79-46. "We needed to be business-like and get after it, and that's what we did."
Evan Bryan scored 16 points to lead Centennial, while fellow reserves Easton Pratt and Drew Schreurs added 11 and 10, respectively. Chris Louis also scored 10 points and dished out five assists.
Caden Kelling had six assists and five steals for the Jaguars. Reece Robinson contributed eight rebounds and four blocks.
Centennial will host a conference game against Mason City on Friday.