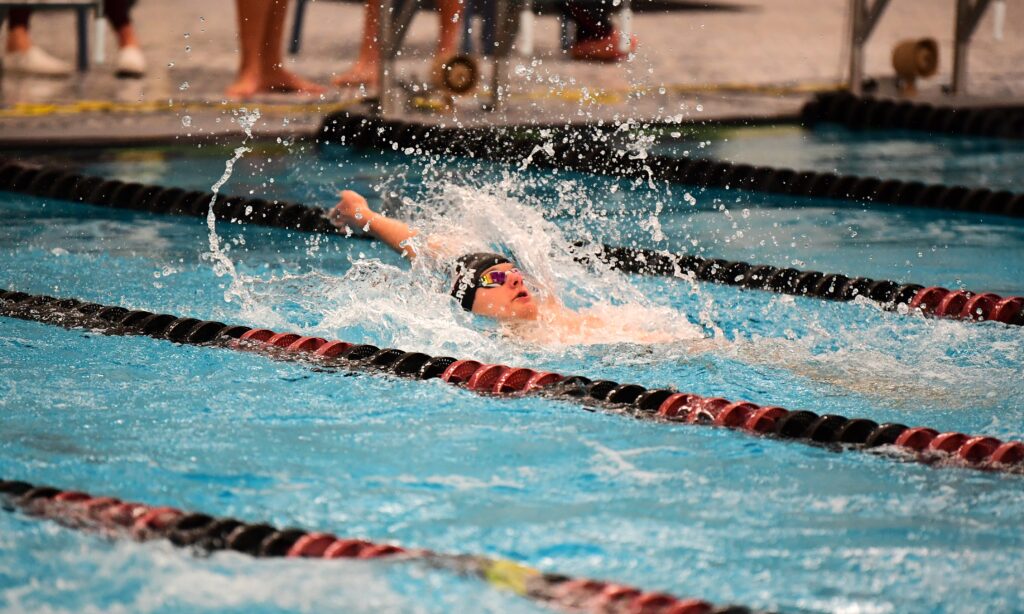 Ankeny swimmer Lance Swanepoel will likely break some more records before the end of his high school career.
Thursday's meet at Mason City will always remain a memorable moment for the Hawk junior.
Swanepoel won the 100 butterfly in 52.07 seconds to help the eighth-ranked Hawks to an 83-11 victory in a CIML Iowa Conference dual meet. It was Mason City's final meet in its five-lane pool before the school opens a new facility next season.
"That was a really cool moment when Lance won the butterfly," said Ankeny coach Justin Crouch. "He was able to break the last pool record ever recorded at the Mason City pool. The best part about it was the Mason City coach, Steve Hugo, and their fans were all excited for Lance. He was given a certificate as the last record-holder in their current pool known as a forever record for his achievement, and it came along with an ovation from the crowd."
Crouch said he appreciated the efforts of Hugo, who has been coaching at Mason City for a long time.
"Steve is a great guy," he said. "It just shows the kind of class and promoter of the sport of swimming he is to do something like that. It was a well-orchestrated idea, and it truly was well received."
Ankeny won all 11 events. The Hawks improved their records to 4-0 in the conference and 6-1 overall.
Swanepoel also won the 50 freestyle in 23.12 and swam on two winning relays. Owen Schwebach also took two individual events, winning the 200 freestyle in 1:51.93 and the 100 freestyle in 50.80.
Ankeny's other individual winners were Calvin Howard in the 200 individual medley (2:09.47), Finn Stukerjurgen in the 500 freestyle (5:16.56), Brock Peterson in the 100 backstroke (59.56) and Nathan Neppl in the 100 breaststroke (1:06.60).
"Being a five-lane pool it is a unique place to swim," Crouch said. "It is really important to get first-place points. We were fortunate tonight to win every event when we were swimming less than our best."
The Hawks will host the Iowa Conference meet on Saturday at Trail Point Aquatics Center. The meet begins at noon.
"Overall, I feel like we are tired, but we definitely put out a good effort," Crouch said. "It will be interesting to see how we respond going forward with a short turnaround at conference on Saturday. If we are going to have a run at another successful championship season it starts Saturday at conference. Although a lot of our varsity guys are swimming off events, it will be crucial to continue to pursue best times and race well when we are tired."