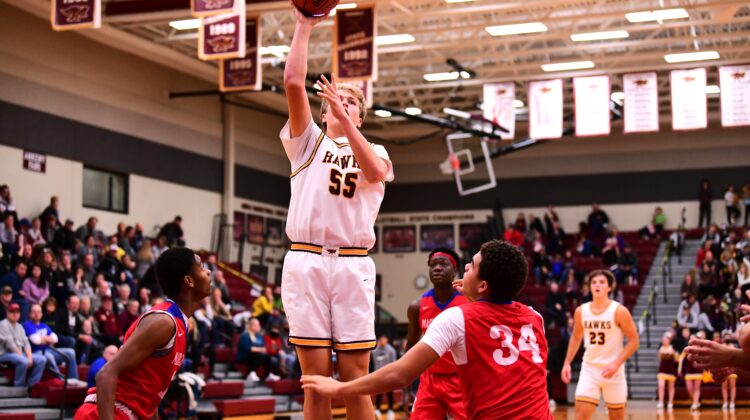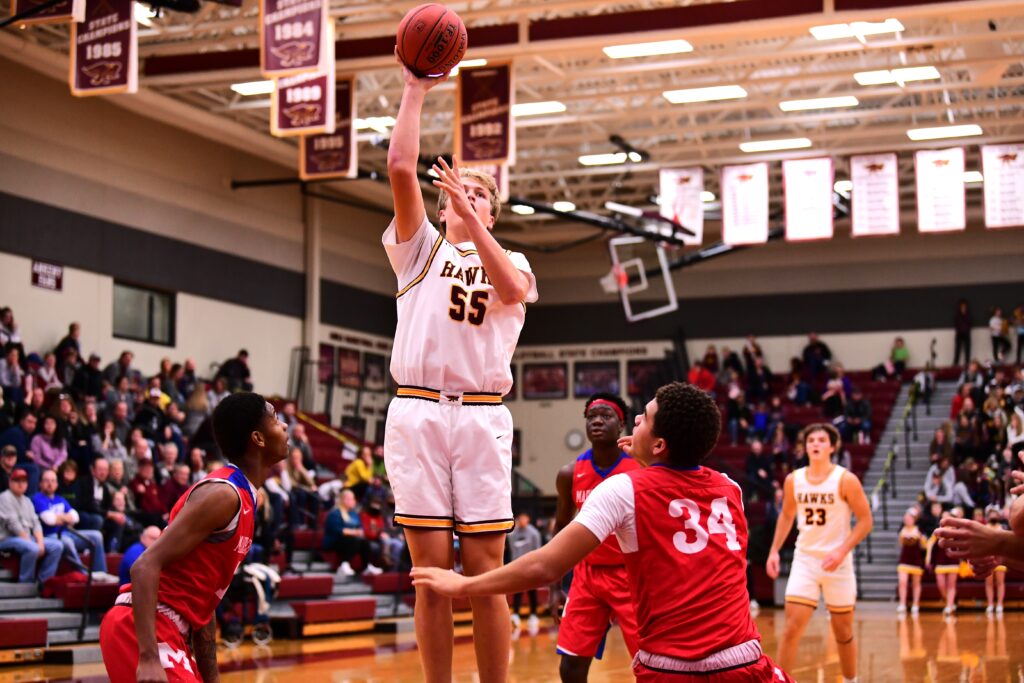 Some road trips in the CIML Iowa Conference are tougher than others.
Friday's trip to Marshalltown turned out to be a dogfight for the Ankeny boys' basketball team.
The eighth-ranked Hawks overcame a double-digit deficit in the first half and a 30-point effort by Marshalltown's Armonniey Thomas to post a 71-65 victory, extending their winning streak to six games.
Thomas went 14-of-17 at the free-throw line for the Bobcats.
"It was a tough environment in Marshalltown," said Ankeny coach Brandt Carlson. "Thomas single-handedly dominated the game, and we were fortunate to win."
Marshalltown jumped out to an early 11-4 lead on a pair of 3-pointers by Grant Greazel and held a 23-15 advantage after the first quarter. But the Bobcats got in some foul trouble, and that helped contribute to Ankeny's rally.
The Hawks went on to make 20-of-24 free throws after missing eight in a row toward the end of Tuesday's victory at Waukee.
"That was crucial," Carlson said.
Ankeny closed to within 36-35 at halftime, then took a 52-48 lead after three quarters. The Bobcats were never able to regain the lead.
"I'm proud of how our guys fought and their effort," Bobcats coach Michael Appel told the Marshalltown Times-Republican. "Just a few things we've got to clean up as far as making sure we secure rebounds. You just can't allow them to have 12 second-chance points in a game this close."
Ryan Crandall led Ankeny with 17 points, while JJ Kohl had 16. Lio Aguirre and Carson Johnson each added nine.
"It was a great win on the road for our team and program," Carlson said.
The Hawks improved to 5-2 in the league and 10-2 overall. Marshalltown's records dropped to 2-5 and 7-6.
The Bobcats, who suffered a 65-53 loss at Ankeny last month, had their two-game winning streak snapped.
"We shared the ball well, we took some good shots, we pushed in transition when we got stops," Appel said. "Just the biggest thing was, they hurt us inside too much. Really made it tough for us to win that game based on that alone."
The Hawks will host a non-conference game against Dowling Catholic on Tuesday before traveling to No. 3 Waukee Northwest on Friday for an Iowa Conference showdown against the Wolves.