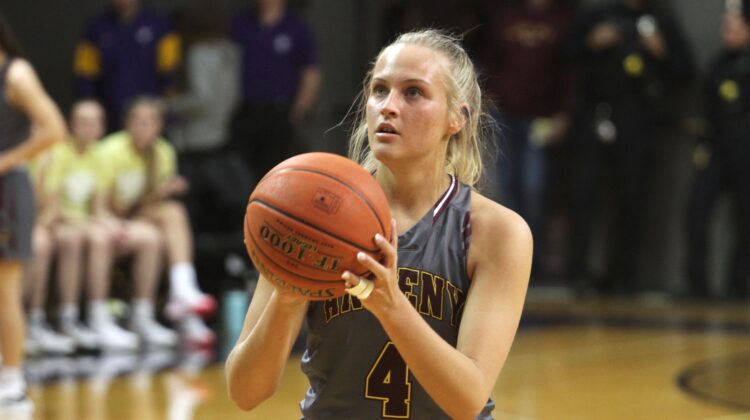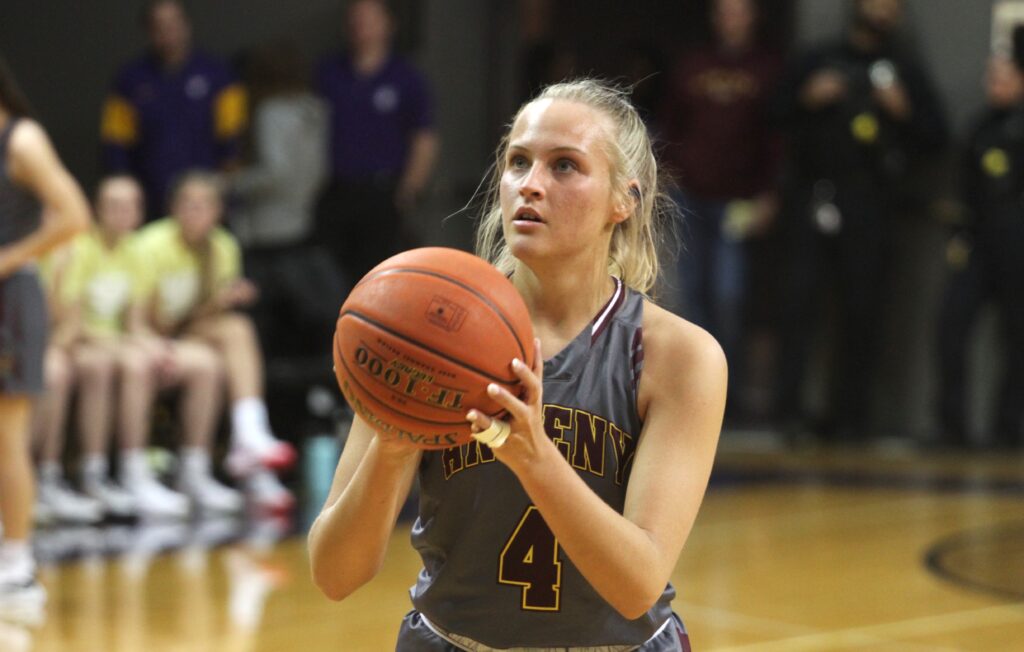 Senior forward Katelyn Anderson has helped the 12th-ranked Ankeny girls' basketball team to a 10-4 record. She is averaging 3.1 points and 4.2 rebounds per game.
Anderson scored a season-high seven points, all in the first half, during the Hawkettes' 53-45 loss at Waukee on Tuesday. She had two points, four rebounds and two steals on Friday in a 49-15 win at Marshalltown.
Here is some inside info on Anderson:
How is the season going thus far?
This season is going really well. We have a lot of new girls that we have been able to create new relationships with over the season. We've had a lot of ups and downs so far, but I'm proud of how the team has shown up and worked hard every day.
What has been the highlight for you?
All of the moments on and off the court with this team have made my senior season very special. The relationships I've made with the girls are ones I hope continue after my career at Ankeny.
Your team got off to a 9-2 start before suffering back-to-back losses to No. 4 Ankeny Centennial and Waukee. Do you think your team learned some things from those losses?
I definitely think that those two losses were a great teaching point for our team. You're always going to have games that don't turn out how you want them to, but we took a lot away from those two losses and I am confident that moving forward we will be a stronger team because of it.
Your team's other losses came to No. 11 Southeast Polk and Indianola, the No. 5 team in Class 4A. Did your team learn some things from those losses as well?
Yes, all of our losses have created learning experiences for our young team. We know especially as we approach the seeding period how important every game is and how it could potentially shape the outcome of our season.
What did you think of your team's performance at Marshalltown that snapped the two-game losing skid?
I think playing against Marshalltown Friday was a good way for us to gain our confidence back and start getting prepared for the week ahead of us.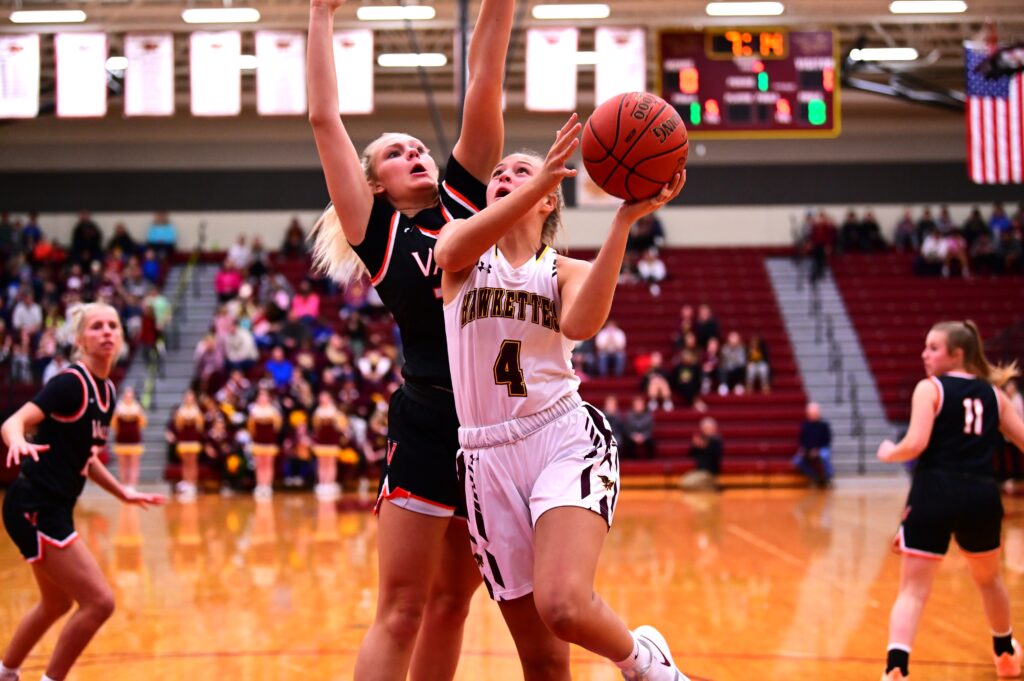 You obviously aren't your team's primary scoring threat, but you have made 4-of-15 3-point attempts–including one that gave your team its biggest lead in the game at Waukee–and have shot the ball with confidence. Do you have a favorite spot on the floor to shoot from?
With the personnel we have on this team, we have the ability to be very versatile on the floor. I understand the role I have to play to help this team be successful. If I had to pick one spot, I would probably pick the left wing.
Because your team doesn't have a lot of size, you often have to defend taller opponents in the post. How challenging has that been?
My coaches have been very helpful and have worked with me throughout the season, allowing me to be the best player I can be in the paint. Boxing out and guarding down low has been a big key for our team this year and something we always make time for at practice. We know if we are able to take away the threats down low, that will bring our team a lot of success.
Your team has a big week ahead with a home game on Tuesday against No. 5 Dowling Catholic before traveling to No. 13 Waukee Northwest on Friday for a crucial CIML Iowa Conference contest. How important do you think these games are in terms of positioning for regional seeds?
As we approach the postseason, big games like the ones we have ahead of us will be even more important as it will set us up for a good postseason run, which is our ultimate goal.
The conference title could come down to your rematch against Centennial on Feb. 11. What adjustments do you think you'll have to make in order to beat the Jaguars?
We are obviously excited for a rematch against Centennial, but we also have to take care of business leading up to that. With the high stakes that the rematch will bring, we know we will have to keep our cool and just play the way we've been playing all season and focus on what we can control.
I know your team's ultimate goal is to make it to the state tournament. What would that mean to you to finish your high school career at Wells Fargo Arena?
Ever since I joined this team, it has been a big goal of mine and everyone else's to make it to the state tournament and represent our school at Wells Fargo. Making it to Wells would be a great way to end my career and our 2021-22 season.
Plans for next year?
After graduation I plan on attending the University of Iowa to major in Business. I am excited to see what the next four years will bring after high school.