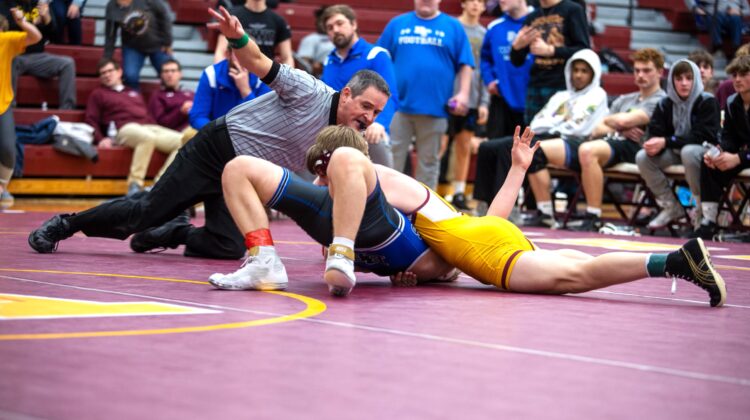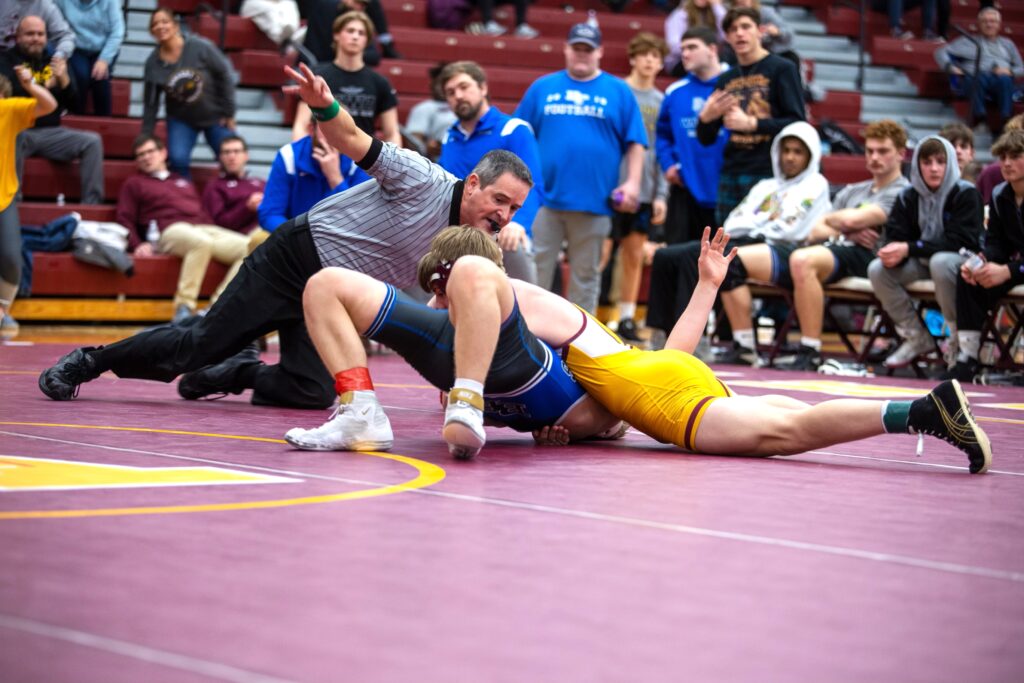 After more than a week off, the Ankeny wrestling team returned to action on Saturday and won the Dave Ewing Duals for the third consecutive year.
The eighth-ranked Hawks defeated all five of their opponents to raise their overall record to 14-2. They posted a 43-21 victory over Bondurant-Farrar in what turned out to be the deciding match, then later closed out the tournament with a 36-33 win over Independence.
"It was a good performance," said Ankeny coach Jack Wignall. "We knew two of the duals were going to be challenging–the ones against Bondurant-Farrar and Independence. But we felt like we had a good chance to beat both of them."
Ankeny opened the tournament with a 78-6 romp over Sioux City North, then followed with a 60-16 victory over Mason City. The Hawks were also slated to face Mason City on Thursday, but that dual meet was cancelled.
Ankeny won nine of the 14 matches in its next dual meet against Bondurant-Farrar. The Bluejays are coached by former Ankeny standout Matt Wonderlin.
After posting a 41-26 win over Spencer, the Hawks then edged Independence in their final dual meet. Jace Anderson, who is ranked seventh at 145 pounds, got a pin at 152 to seal the triumph.
"We were supposed to send Jace out first at 145 and it was going to be a big match, but their kid ran out first and we forfeited and bumped Jace up to 152 and he got a pin and that sealed the dual for us," Wignall said. "We go into the dual tournaments differently. When it's a traditional tournament, we want the best matchups and we want to place as high as we can in the tournament. But in the dual tournaments, it's all about winning the dual and that's what we did. We weren't concerned about getting the best matchups."
Five Ankeny wrestlers went unbeaten on the day, including Anderson. He went 4-0 with three pins while wrestling at 145 and 152.
No. 8 Truman Folkers at 106, No. 1 Trever Anderson at 120, No. 6 Ben Hansen at 126 and No. 2 Cade Bennethum at 182 each went 5-0 for the Hawks. Anderson, who remained unbeaten, had four pins in the tournament.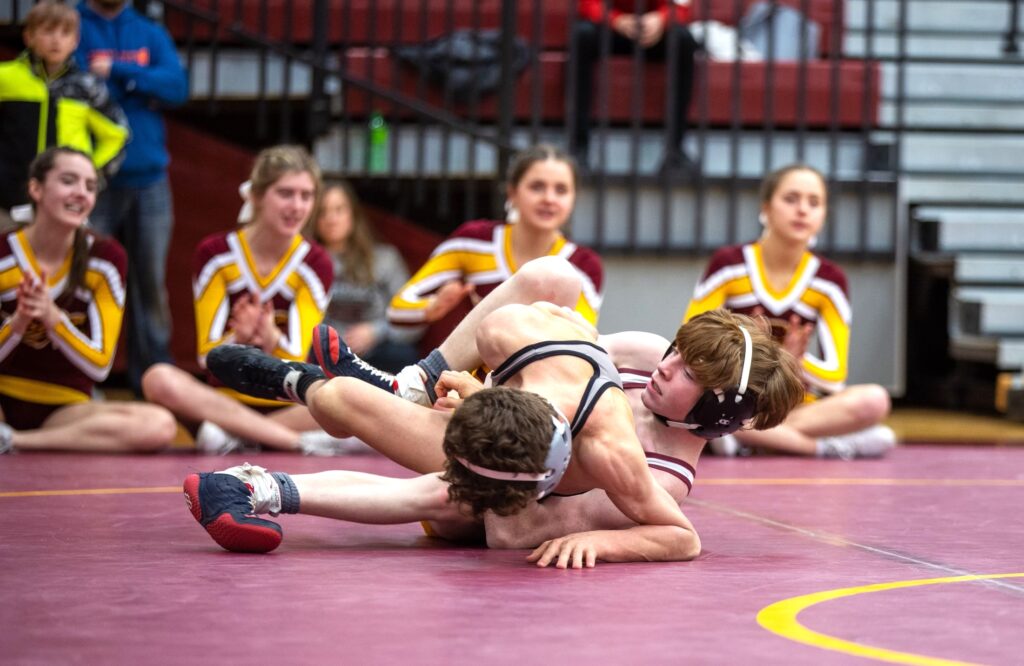 Bennethum also recorded four falls, spending a total of just 86 seconds on the mat. His pins came in 20, 21, 30 and 15 seconds.
Hansen had three falls for the Hawks, including one over No. 5 Maximus Riggins of Bondurant-Farrar in 3:41. He had lost to Riggins at the Dan Gable Donnybrook in early December.
"Ben pinned him, and that was a big swing match for us," Wignall said. "It wasn't a fluke. He has mentally grown into a 126-pounder. It's fun to watch his growth."
Ankeny will host a CIML Iowa Conference dual meet against Marshalltown on Thursday before competing in the CIML Invitational on Friday at Johnston.
"We're wrestling pretty well right now, and we're healthy which is also important," Wignall said. "We still haven't put together that perfect dual meet yet, but that's fine. It's not the end of the season yet, and that's when we want to be at our best."