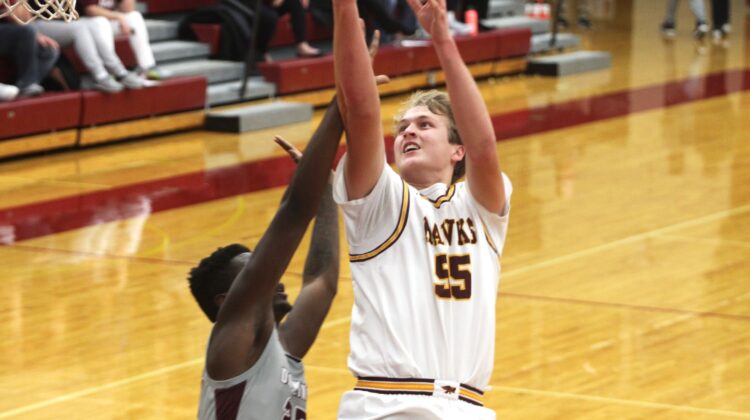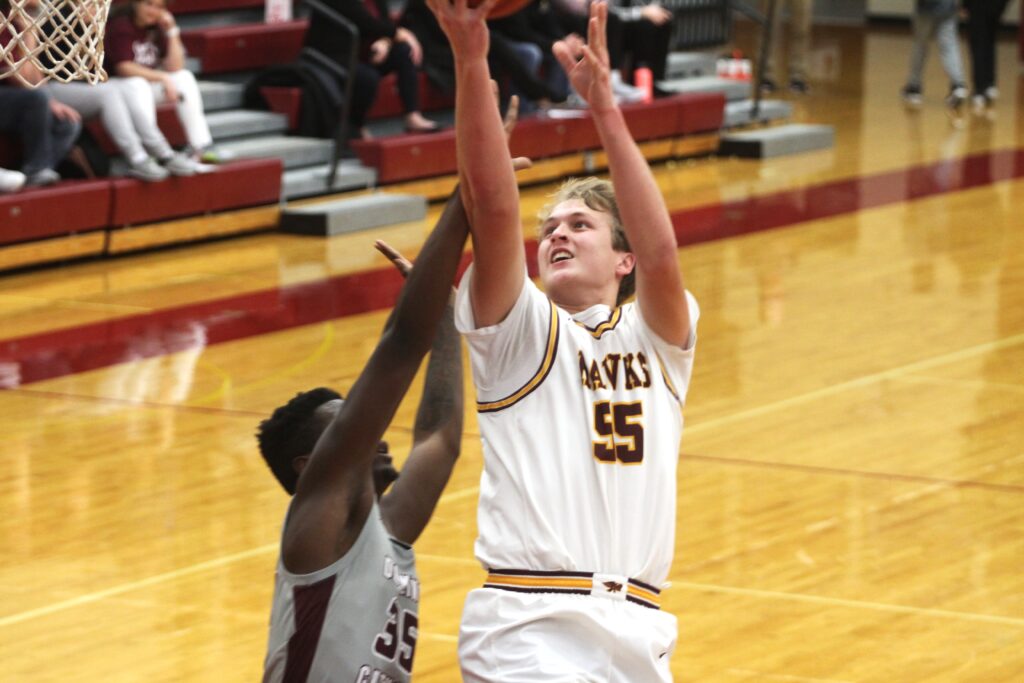 The Ankeny boys' basketball team never trailed Tuesday en route to a 77-66 victory over visiting Dowling Catholic in a non-conference game.
The eighth-ranked Hawks shot 55.3 percent from the field (26-of-47) while raising their record to 11-2. Dowling, which was coming off a 41-36 loss at No. 1 Ames on Saturday, dropped to 4-9.
"It was a good win," said Ankeny coach Brandt Carlson. "Dowling has been playing well even though their record isn't great. They just play hard and make things difficult for you, but I liked our defense in the first three quarters and I liked how hard we played. We got some things going offensively for us, which was fun."
Ankeny led by only 25-21 in the second quarter before closing the first half with a 14-5 run. Alex Aguirre and JJ Kohl ignited the run with back-to-back 3-point goals.
Maddox Ward made an acrobatic layup with 2 seconds left to complete the run, giving the Hawks a 39-26 advantage at halftime.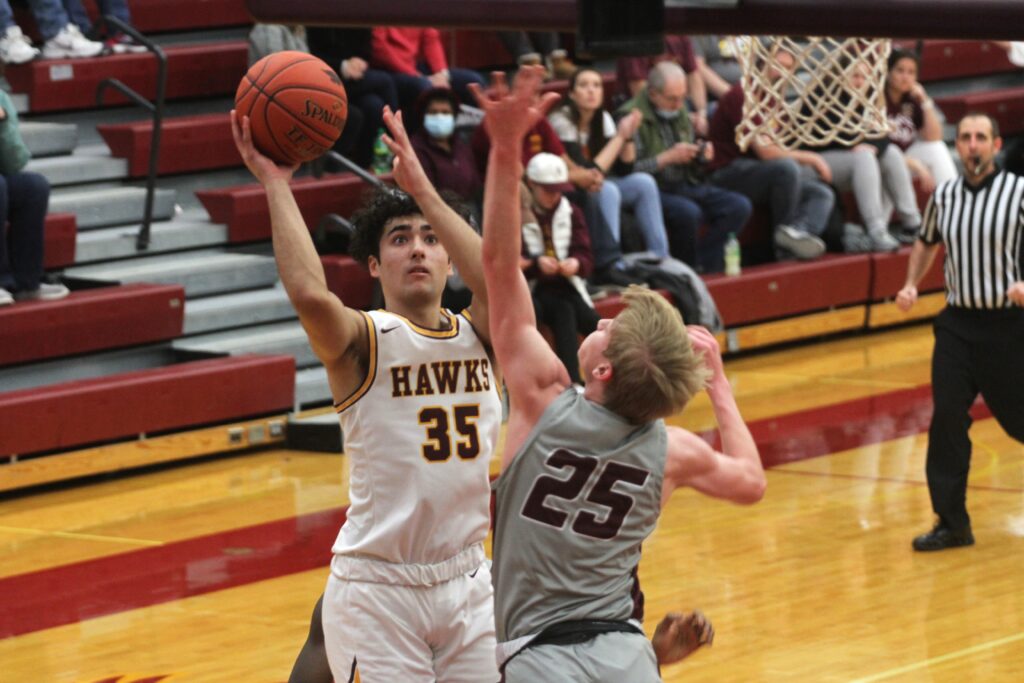 Ankeny then used a 14-6 run in the third quarter to increase the lead to 59-38. Kohl had five consecutive points in the run.
"I'm just proud of our guys," Carlson said. "It was a good opportunity to put ourselves in a good position for tournament seeding. It's a big win for us."
It was the seventh straight victory for Ankeny, which overcame 18 turnovers by outrebounding the Maroons, 36-21. Kohl led the way with a double-double, racking up 14 points and 10 rebounds to go along with three steals.
Ryan Crandall scored 16 points on 6-of-7 shooting, including a dunk in the second quarter. Aguirre had 11 points and four assists.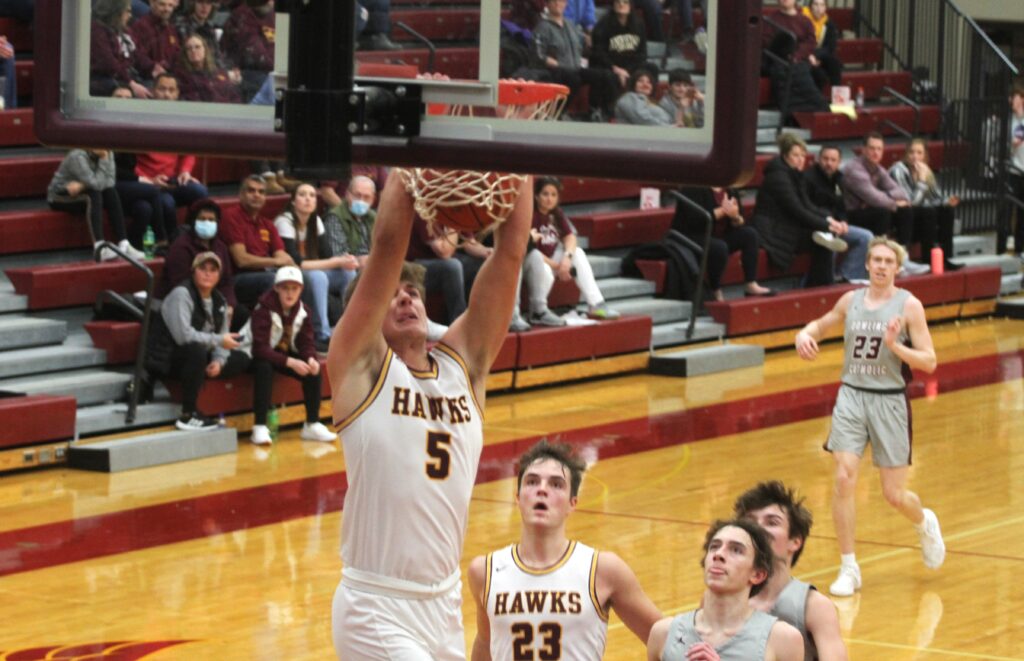 Carson Johnson chipped in nine points for the Hawks. Braden Simonsen and Ward each added eight.
Carson Brown led Dowling with 15 points. Drew Mauro added 12.
"They played Waukee Northwest tough, too," Carlson said of the Maroons. "I've known their coach a long time, and he does a great job. They're going to be a tough team down the stretch."
Ankeny will travel to Northwest on Friday for a CIML Iowa Conference showdown against the No. 3 Wolves (12-2). The Hawks lost the first meeting, 57-50, on Dec. 17.
"We'll be ready," Carlson said. "Every game brings new challenges for us. This will be a big one."