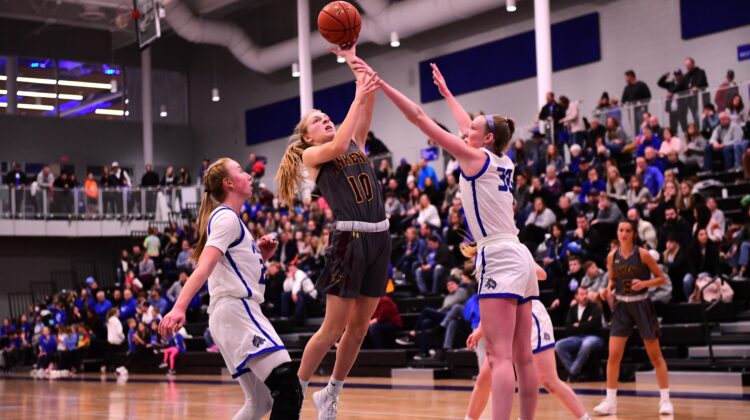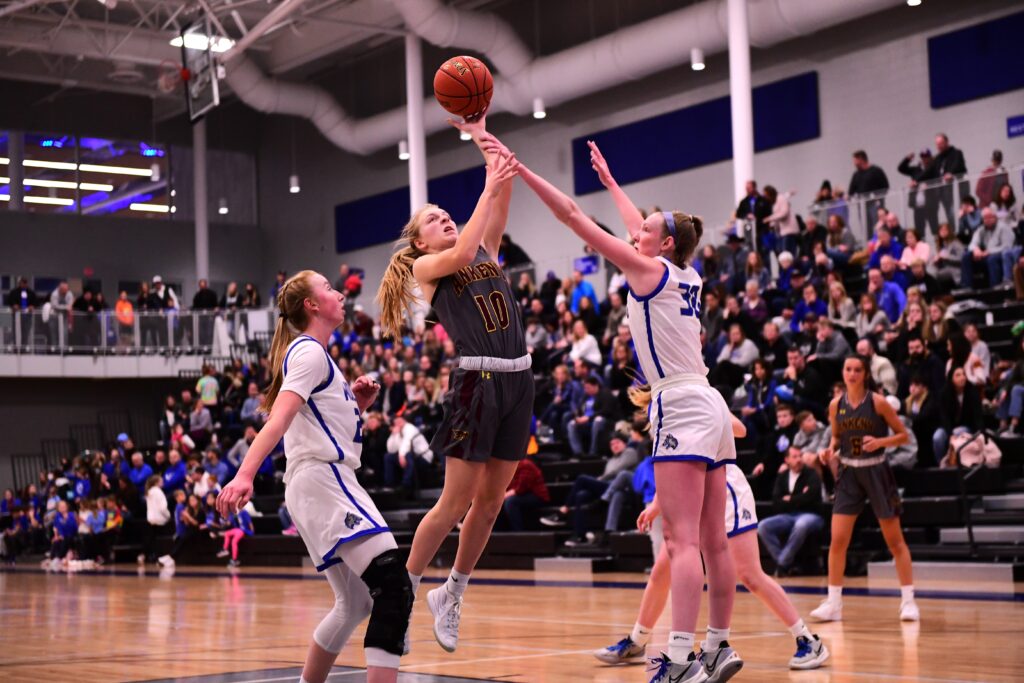 It's been a season of memorable moments for the Ankeny girls' basketball team.
Friday's game at Waukee Northwest will be a forgettable one.
The 10th-ranked Hawkettes got off to a slow start and never really recovered in a 63-25 loss to No. 12 Northwest, which avenged an earlier 44-41 defeat at Ankeny. It was by far the worst loss of the season for Ankeny, which shot just 19.4 percent from the field (7-of-36).
"They were ready to go," Ankeny coach Dru McAnelly said of the Wolves. "They came out and got after us, and we didn't respond really well. We tried to make a few adjustments, and sometimes it's just one of those nights. On top of that we didn't shoot the ball very well, and one of these nights we're going to break out of that shooting slump. But credit goes to Waukee Northwest."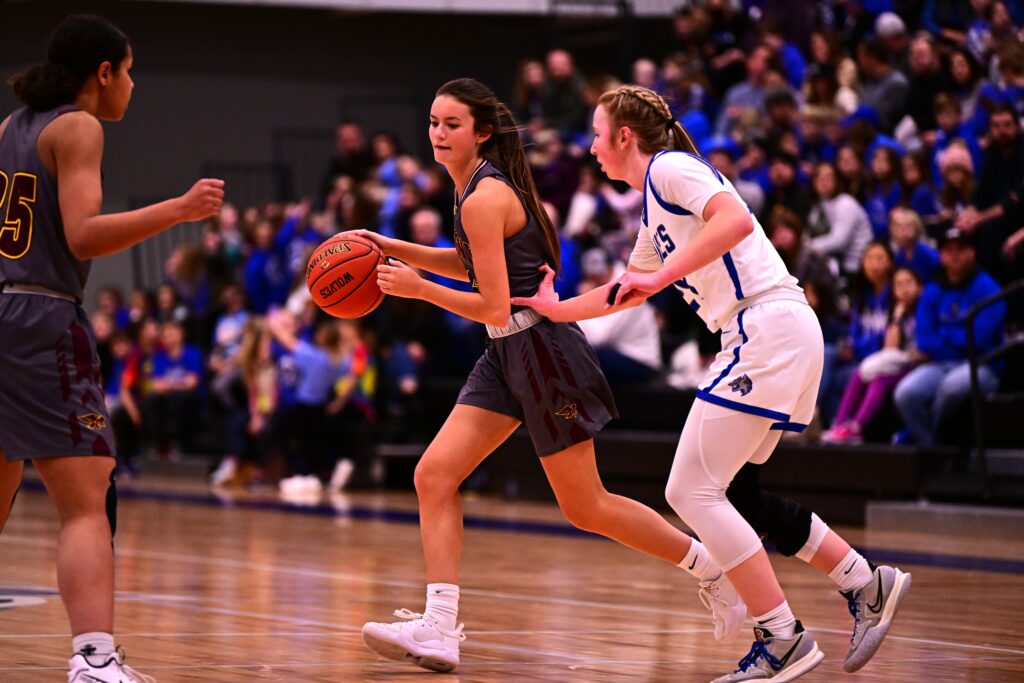 Northwest jumped out to a 20-5 lead in the first quarter. Reagan Bartholomew closed out the period with five straight points, capped off by a 3-point goal with 3 seconds left.
The Wolves extended the margin to 30-10 at halftime, then opened the third quarter with a 17-2 run that made it 47-12 and put the running clock into effect.
"The press bothered us way more than it did the first time," McAnelly said. "They ran some half-court run-and-jump (traps), and we just didn't get into a flow on offense."
One sequence in the third quarter was symbolic of the whole game. After Northwest's Megan Lanz made a 3-pointer, Ankeny's Savannah Gage drove down the lane for what appeared to be an easy layup.
But Gage's shot rimmed out of the basket, Northwest rebounded the ball and then hurried down the court. Lanz buried another 3-pointer to give the Wolves a 39-10 advantage with 5:05 left in the period.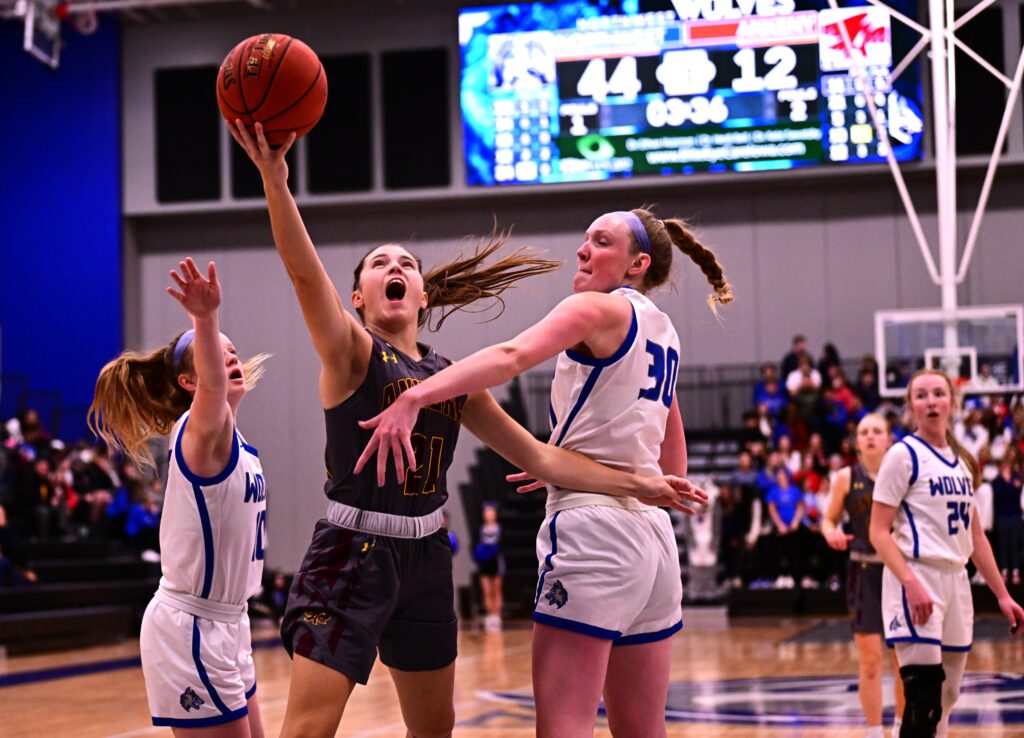 "We just looked lost on defense," said McAnelly, whose team trailed by as many as 42 points. "It's the first time in a long time that I felt like we weren't really locked into our scouting report for whatever reason."
Bartholomew had 23 points as Northwest moved into sole possession of second place in the CIML Iowa Conference. The Wolves are now 8-2 in the league and 11-6 overall.
Gage scored eight points for the Hawkettes, who dropped to 6-2 in the conference and 11-5 overall. Jenna Pitz had five points and five rebounds.
Ankeny will host Ames (2-13) in a make-up Iowa Conference game on Monday.