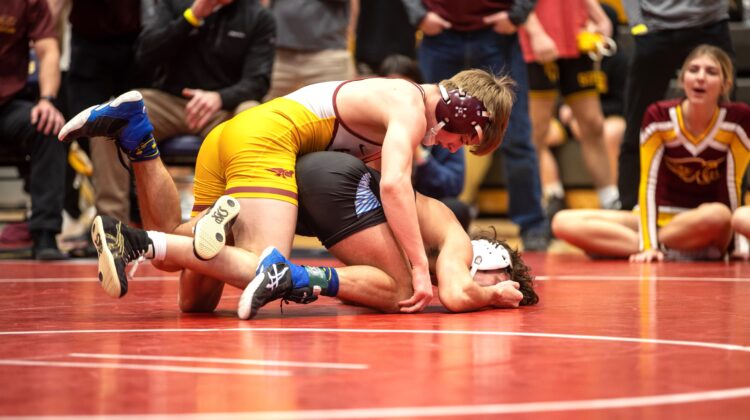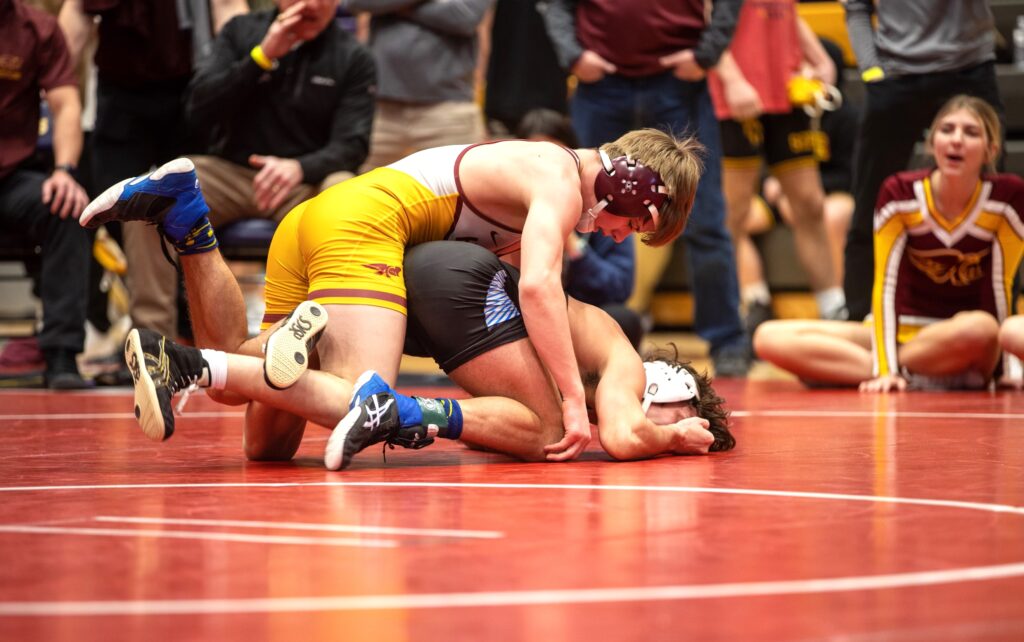 Sophomore Ben Hansen has helped the eighth-ranked Ankeny wrestling team to a 15-2 dual-meet record. He is ranked sixth at 126 pounds in Class 3A with a 25-6 mark.
Hansen placed second in the CIML Invitational on Friday at Johnston, where he helped the Hawks to a third-place finish in the 18-team field. He reached the finals before losing by a technical fall to No. 1 Nate Jesuroga of Southeast Polk.
Here is some inside info on Hansen:
How is the season going thus far?
This season has gone pretty well so far in my opinion. Everyone on the team has been progressing well, and we are all preparing to peak at the right time. Coach (Jack) Wignall and the rest of the coaching staff do a great job of providing us with everything we need to ensure that we wrestle our best matches at the right time (during) the postseason.
What has been the highlight for you?
The highlight of my season so far would probably have to be winning the Dave Ewing Duals again this year. It's a home tournament so it always means a lot to us to defend our home gym and get the job done in front of our fans.
What did you think of your performance at the conference tournament?
Overall, I thought my performance was pretty good. Obviously, the finals didn't go the way I wanted but I believe I had a couple of solid matches earlier. I think the conference tournament was another huge learning opportunity that will help prepare me for the postseason.
You beat two other ranked opponents, No. 11 Ezra Kristensen of Valley and No. 12 Ethan Mahoney of Waukee Northwest, before falling to Jesuroga–who is one of the top wrestlers in the nation. Had you ever wrestled Jesuroga before, and what was your strategy against him?
That was the first time I had ever wrestled Jesuroga, but my approach to the match was no different than any other match. I knew Jesuroga was a great wrestler, but my approach to every match is the same regardless. I always stay calm and just try to get to my technique and constantly score points.
Do you feel like you learned some things that will be helpful if you get a chance to wrestle him again?
Every match I wrestle I try to use as a learning experience. I'll analyze that match and clean up a few things.
One of your workout partners during practice is two-time state champion Trever Anderson, who is ranked No. 1 at 120. Has he helped to make you a better wrestler?
Trever has definitely helped me a lot throughout the years. He's a great person to have in the room due to his great work ethic and leadership day in and day out. I know that everybody on the team appreciates the help that he provides.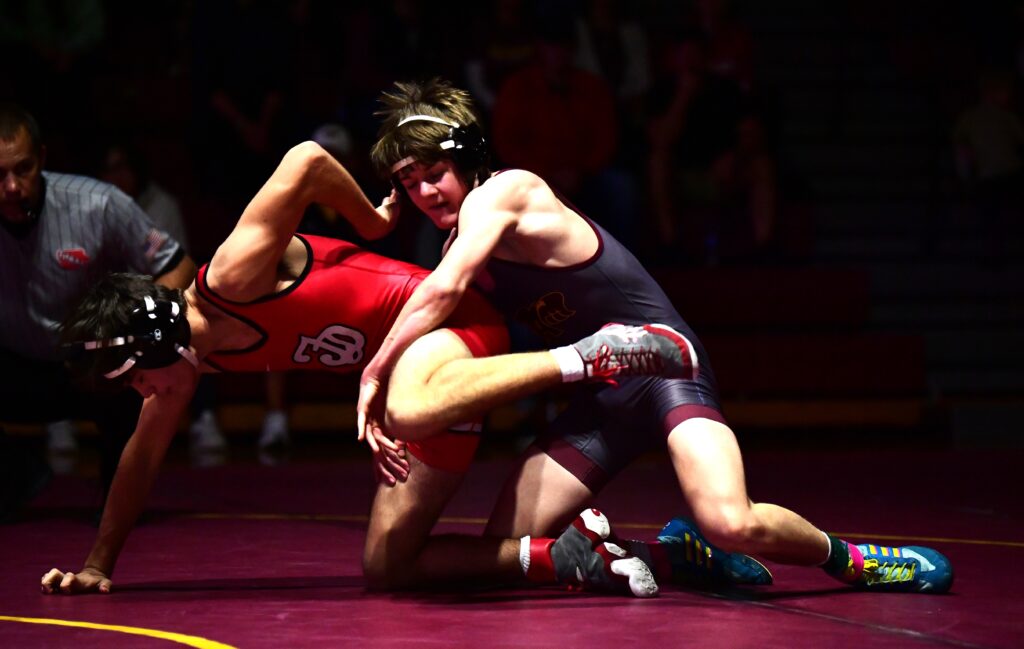 Your team will go to Fort Dodge on Feb. 12 for the district tournament. What did you think of your team's draw?
We like our draw but we know that regardless of the draw, we need to show up and wrestle our best matches. We're all excited to go back to Fort Dodge for districts as last year we set a school record for state qualifiers in that very gym.
Do you feel like you have a good chance to earn another trip to state?
Obviously, nothing is ever guaranteed and I'll have to fight for it. I have confidence in my training though, and I know that I can accomplish great things in this year's postseason if I show up every match and wrestle to the best of my ability.
You placed eighth at 106 last year as a freshman. Have you set your goal for a higher finish this year?
Each year I look to climb higher and higher and accomplish more than the year before. My goals are much higher than last year.
Do you think your team is capable of matching, or possibly exceeding, last year's fifth-place finish?
I know our team has some high goals for this postseason, but we know our goals are very realistic. Our team has done some great things so far this year, and I'm confident that we can finish higher than last year if we put together a full team effort.
Your father, Greg, was a football and wrestling standout at Ankeny High School. Has he told you any stories about his high school accomplishments?
I've heard a few stories, but what I find most interesting is the fact that we've shared some coaches in both of our high school careers. People like coach Ewing and coach Sharp are both still heavily involved in the program which I find very cool considering that they once coached my dad back when he was in high school.