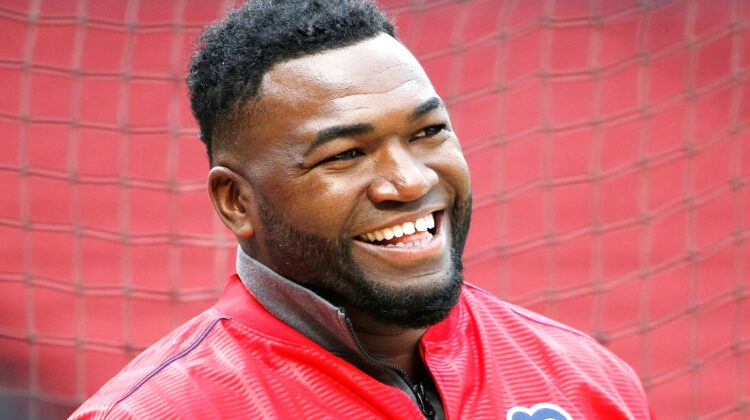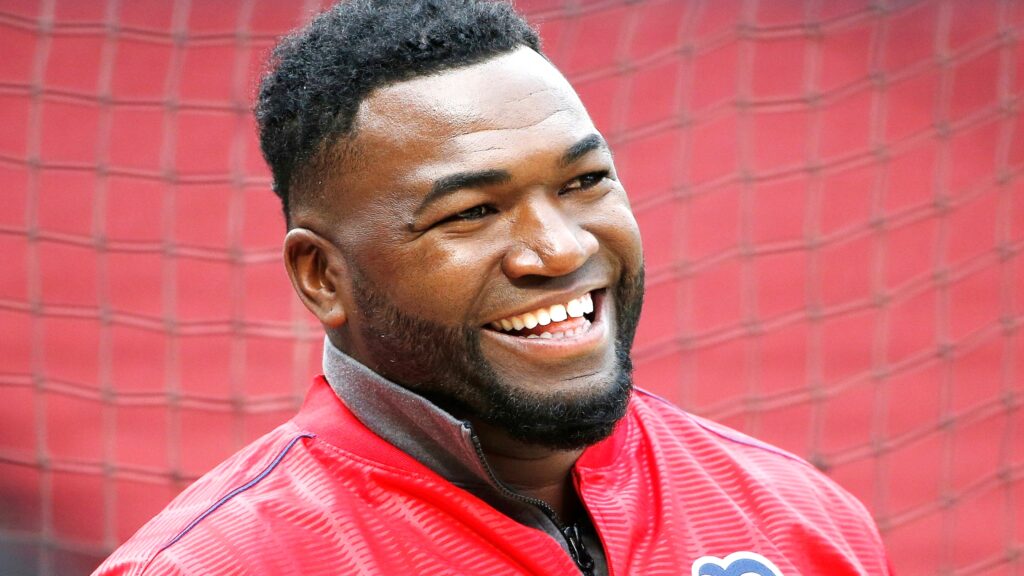 David Ortiz left a big impression on everybody who crossed his path during a 20-year career in the major leagues.
Two former Ankeny baseball stars, Benj Sampson and Todd Sears, were among the players who had a chance to play with one of the game's all-time greats.
Sampson was elated when Ortiz was elected to the Baseball Hall of Fame last week in his first year of eligibility.
"I couldn't be happier for 'Big Papi'," said Sampson, who played with Ortiz on the Minnesota Twins in 1998-99. "He was definitely one of my favorite all-time teammates. He had an infectious personality and was almost always the happiest guy in the dugout. I've still never seen someone have so much fun on the baseball field. And the crazy thing about David was the bigger the moment, the more fun he seemed to have, and the better he was able to perform. It was truly unbelievable."
Ortiz was the only player elected to the Hall of Fame this year. He became the 58th player to be enshrined on his first try.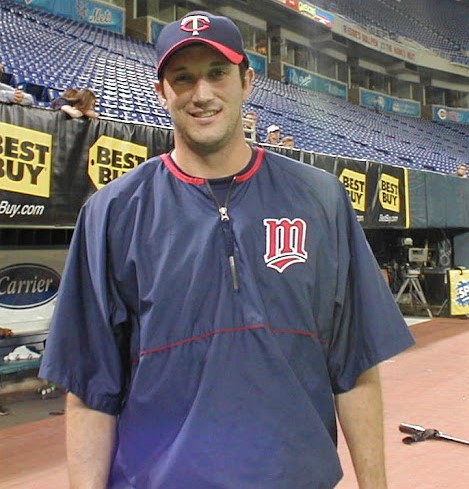 "I was able to spend some time with David–he was 'Big O' at the time–in 2002 when I was called up in September, and also during two different spring trainings during my time with the Twins," said Sears. "Since we both played first base, I was able to spend a lot of time during position specific practices and infield work, and we were often in the same batting practice groups.
"I am extremely excited that he was voted into the Hall of Fame. His personality and his baseball success made him into a generational player and baseball icon. I was certain that he would be elected, but honestly didn't think he would make it on his first ballot," Sears added.
Ortiz spent six seasons with the Twins before being released after the 2002 season. He then signed as a free agent with Boston, where he helped the Red Sox to World Series championships in 2004, 2007 and 2013.
Ortiz becomes the second career designated hitter to be selected by the Baseball Writers' Association of America, joining ex-Seattle Mariner Edgar Martinez. He slugged 541 career home runs and added 17 more during the postseason, when he was one of the game's most feared hitters.
"I don't know that anyone could have predicted that he would go on to be such a big star on such a big stage the way he did in Boston," said Sampson, who appeared in 35 games as a pitcher and went 4-2 for the Twins. "But after witnessing the success he had at some of our minor league stops together in New Britain and then in Salt Lake, I knew that if he was just allowed to be his fun-loving self, he was going to be a great player. Unfortunately, in Minnesota his personality and fun spirit just didn't fit their style and he wasn't given the time or the space to truly show what he could do."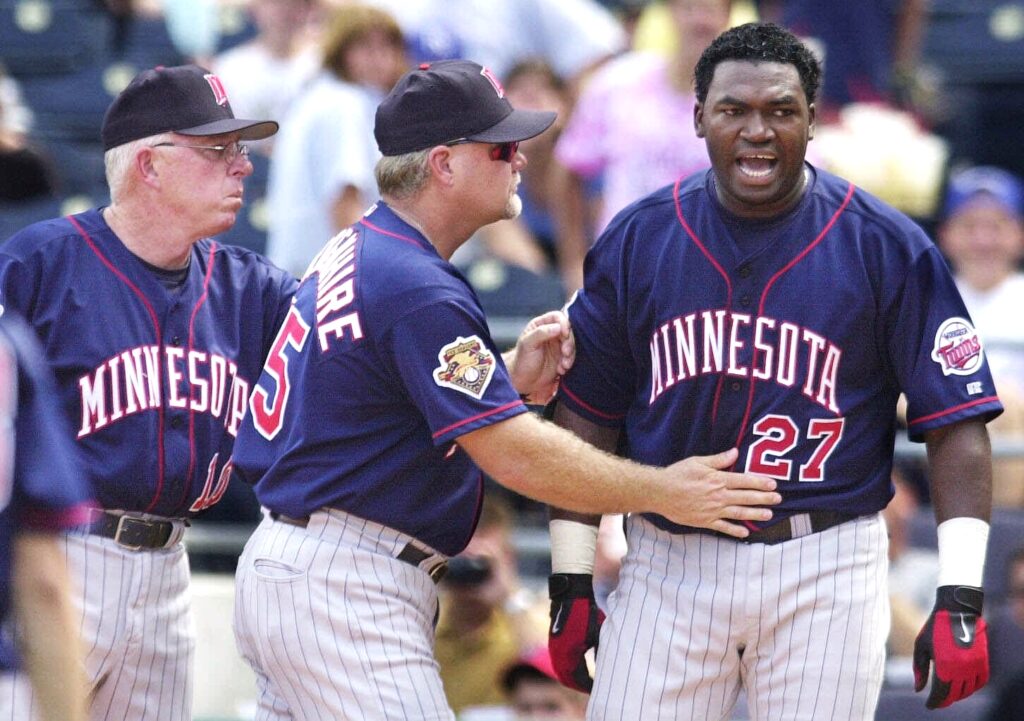 Ortiz batted .272 with 20 homers and 75 RBIs in his final year with the Twins, when he showed a glimpse of his huge potential at the plate. He also flashed the gregarious personality that allowed him to become a superstar in Boston.
"He was and is exactly how you see him!" Sears said. "He was always joking around and having fun, and he was a lot of fun to be around. He was always playing practical jokes on others and getting practical jokes played on him. The one I remember being played on him by (manager) Ron Gardenhire and (outfielder) Torii Hunter was the exploding golf ball prank in the Metrodome. They bet David that he couldn't hit a golf ball into the outfield bleachers, and David was confident it was the easiest money he would ever make. Then he hit the exploding golf ball, and his reaction was absolutely hilarious!"
Sampson said one of his favorite memories of Ortiz came in 1999, when both players ended up in Salt Lake.
"Papi had spent almost that entire season back down in Triple-A trying to hone his skills at first base. I had just gotten sent down and was trying to prove that I belonged in the big leagues," Sampson said. "The playoff game where we staved off elimination was a great memory. In true Papi fashion, he hit a huge home run that ignited our offense late in the game. We ended up coming back and winning that series and then taking the next series the full seven games before losing a huge lead in the bottom of the last inning. That loss cost us the Pacific Coast League World Series, but it ended up being a pretty fun way to end the year."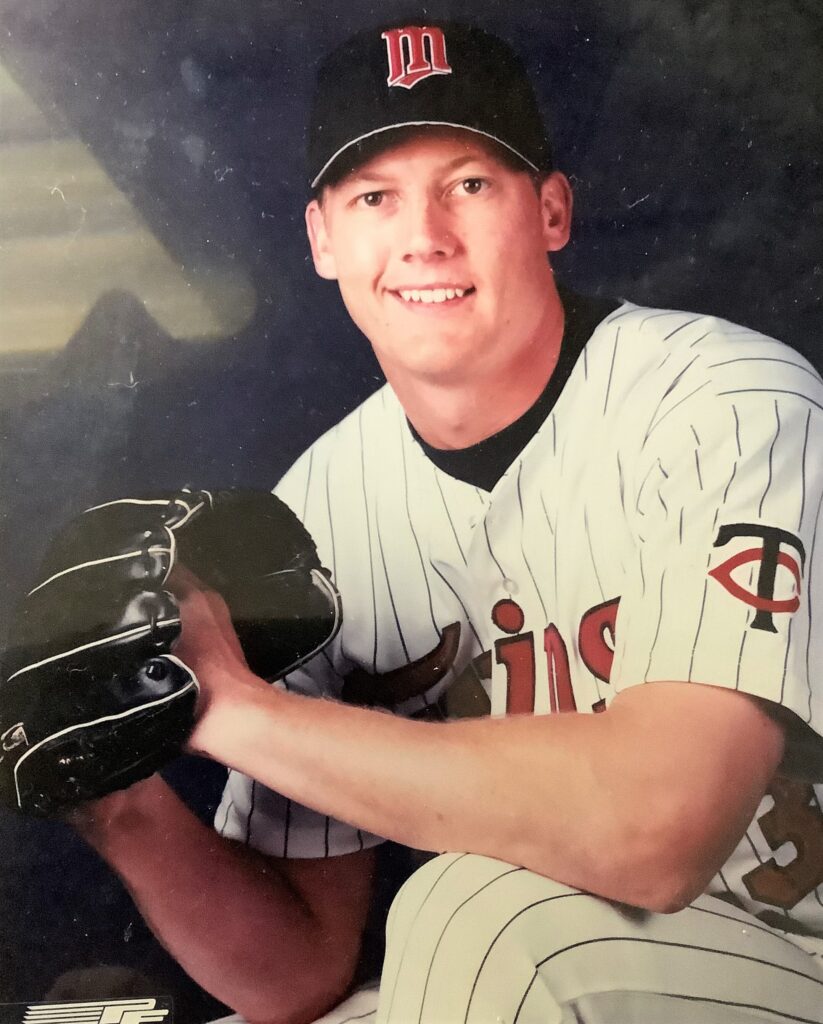 Ortiz went on "to become the most important player to ever wear a Red Sox uniform," according to a statement put out by Boston president and CEO Sam Kennedy.
"He came to Boston in relative anonymity and with his captivating personality and his formidable bat he shattered expectations and paved the franchise's future in championships," Kennedy said.
Late in his career, Ortiz showed an interest in becoming a television broadcaster. He was covering the World Series for Fox in 2015 when he ran into Sears at Kauffman Stadium in Kansas City, where Sears now lives with his family.
"I thought that I would try to flag him down and say hi, knowing that there was a good chance that he wouldn't remember me or he wouldn't want to take time out of his work during the game," Sears said. "As I was walking up he saw me and gave his big smile, then came up and gave me a hug. We talked for a couple minutes, but the fact that he went out of his way and reacted how he did really says a lot about who he is as a person!
"I was just very fortunate that I was able to be on the same MLB team as an all-time great, which is pretty cool to say!" Sears added.