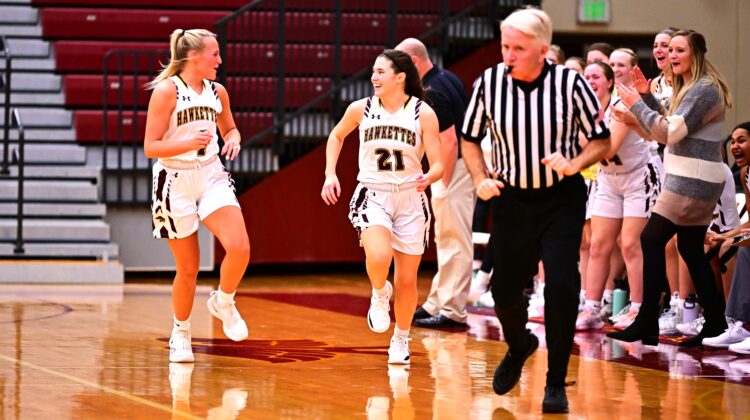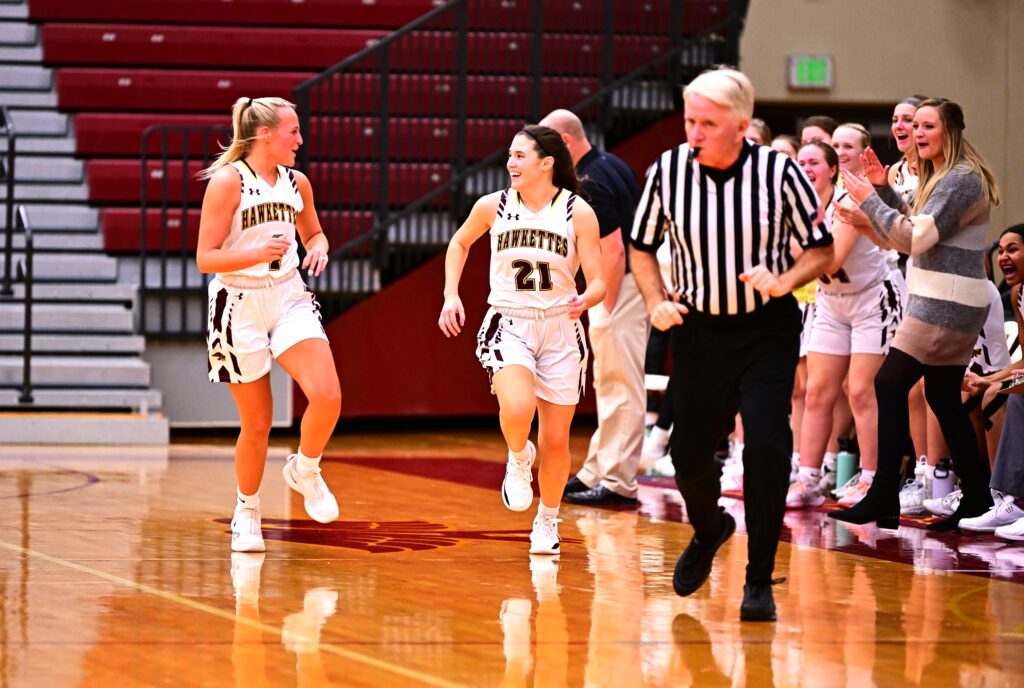 Monday's game against visiting Ames gave the Ankeny girls' basketball team a chance to reset mentally.
Coming off its worst loss of the season, the 10th-ranked Hawkettes placed four players in double figures and rolled to a 77-19 victory in a CIML Iowa Conference contest.
"We just kind of needed to recharge the battery and clear the mindset," said Ankeny coach Dru McAnelly, whose team had dropped a 63-25 decision at No. 12 Waukee Northwest on Friday. "The girls gained some confidence seeing the ball go through the hoop."
Ankeny used a 24-0 run in the first half to build a 32-4 lead. The Hawkettes held a 50-10 advantage at halftime, then cruised to the win.
Ankeny also defeated the Little Cyclones, 65-12, on Dec. 3.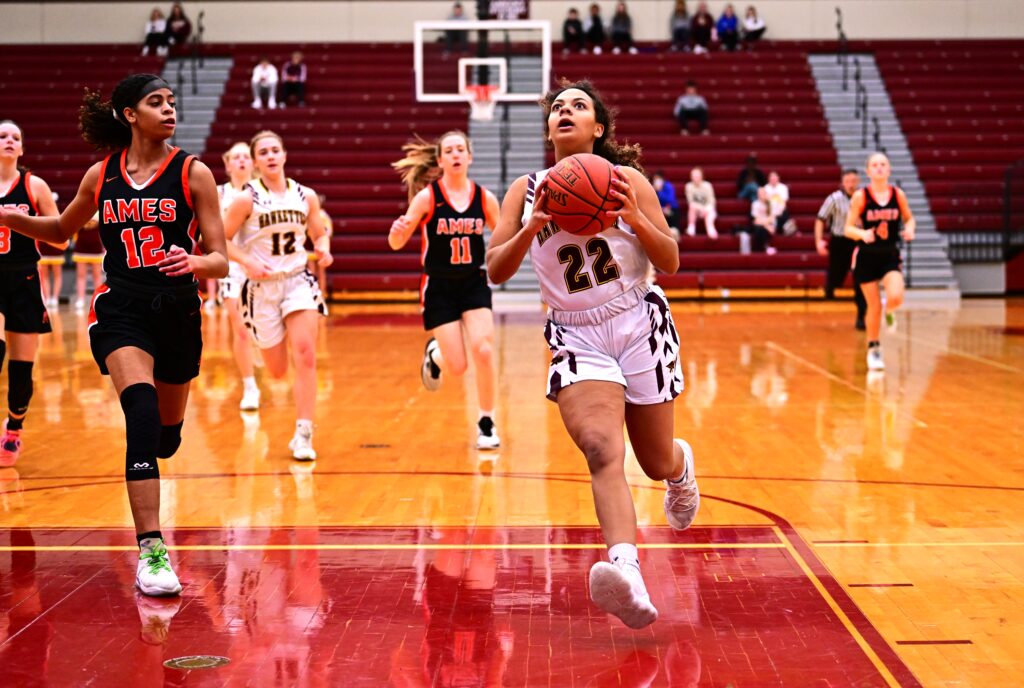 "As a team, we really needed that win," said senior guard Jadyn Filling. "For me, my shot has been off the last few games. That game definitely helped us with our confidence."
Filling led the Hawkettes with 17 points. She made five 3-point goals, four of them in the third quarter.
Karsen Jacks had 13 points, while Savannah Gage and Kendra Lewis each added 12. Lewis scored eight of her points in a 2-minute span during the first quarter.
"I think we've been playing a little tight, even in the Dowling Catholic game that was a big win for us," McAnelly said. "I don't think we're nervous, but I think we're overanalyzing things. We just talked about getting our swagger back and getting our confidence back, just playing freely. Basketball is the ultimate reaction game and if you're thinking, you're going to play slow. And if you're playing slow, defenses can make you look silly."
McAnelly said his team didn't make any strategic adjustments following Friday's loss.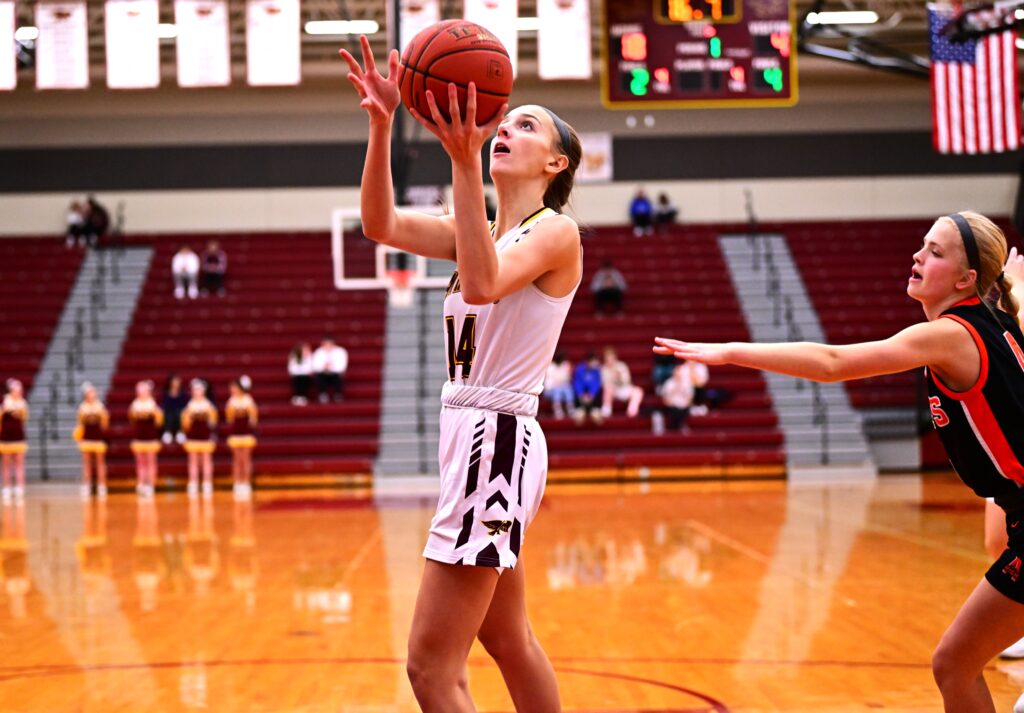 "It's way more mental than physical this time of year," he said. "We just really tried to reset mentally."
Ankeny stayed alive in the race for the conference title. The Hawkettes are now 7-2 in the league and 12-5 overall, while Ames' records dropped to 0-9 and 2-14.
"This week's a clean reset for us," Filling said. "Hopefully, we'll go 3-0 and it will get us ready for a postseason run."
Ankeny will play at Fort Dodge (6-10) on Tuesday before hosting Mason City (8-11) on Friday.
"Obviously, it's a big week for us," McAnelly said. "Those are two teams that have given some really good teams some trouble this year. It's two games we really need to win, so this is a good confidence-builder and hopefully we're back on the right track for the stretch run."