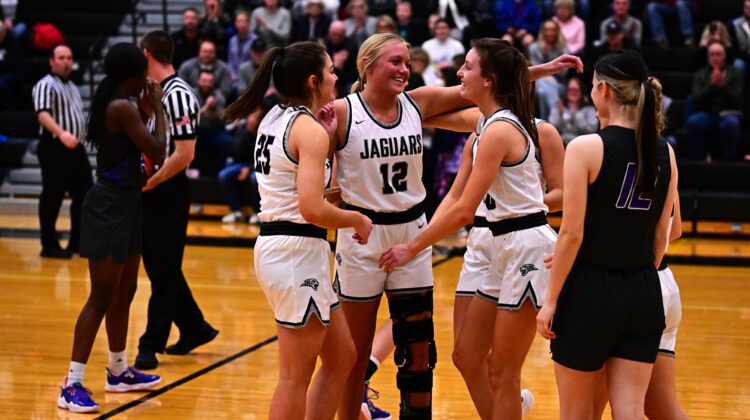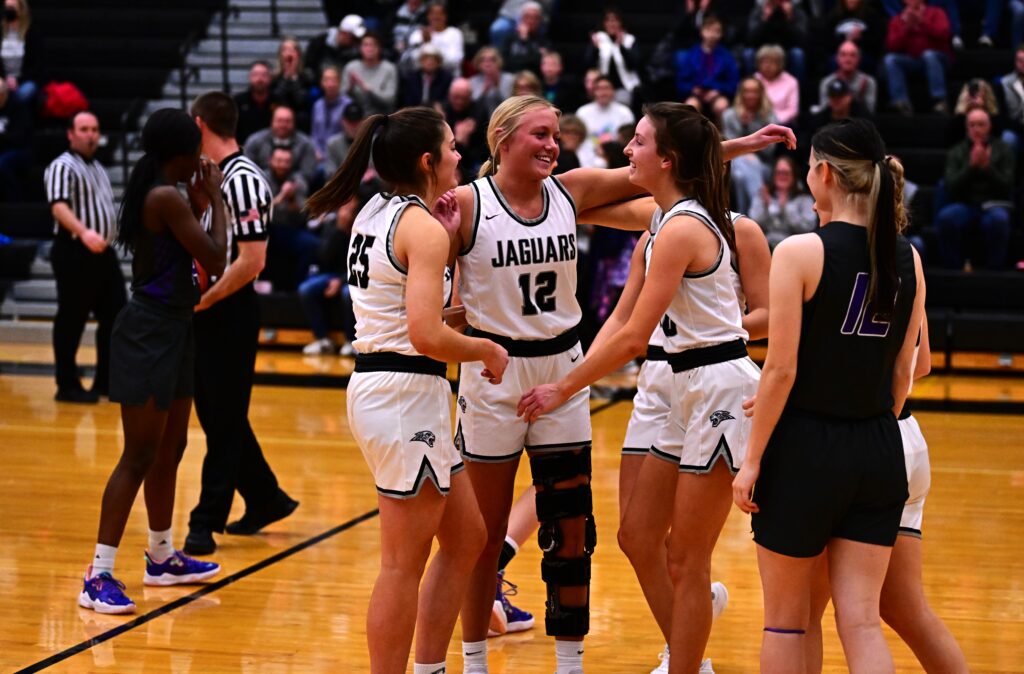 It's been a long winter already for Ankeny Centennial senior Olivia Anderson.
Anderson has missed her final basketball season due to a knee injury that she suffered while playing volleyball in the fall, but she got an opportunity to take the court one last time on Tuesday.
Anderson started for the Jaguars in their Senior Night game against visiting Waukee, then returned to the bench after the opening tipoff.
"It was an awesome moment that I'll never forget," said Anderson, a St. Thomas volleyball recruit. "I'm very lucky to have such great coaches and teammates to create that opportunity for me. It was definitely a great night that meant a lot to me and my family."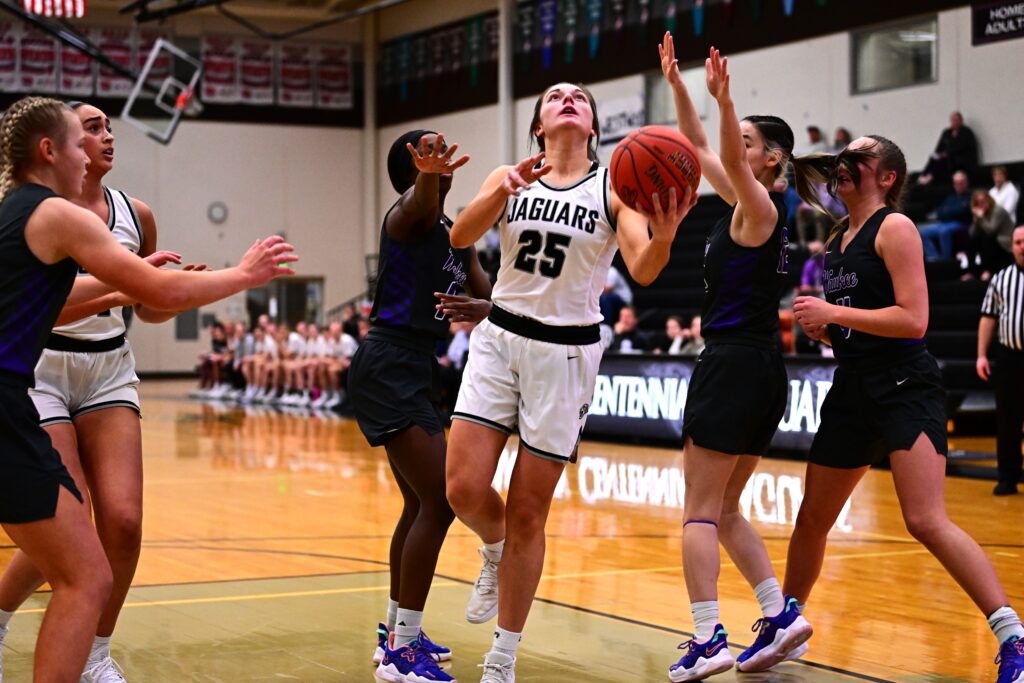 Anderson was honored along with fellow seniors Ella Becker, Cleao Murray and Elle Street. Murray made 7-of-8 free throws and scored 15 points to lead the third-ranked Jaguars to a 42-32 victory in the non-conference game.
It was the ninth straight win for Centennial (15-2), which had won its previous three contests by an average of 55.7 points.
"We battled past a tough Waukee team," said Centennial coach Scott DeJong. "Our offense was not as good as past games, but we had a really strong defensive effort."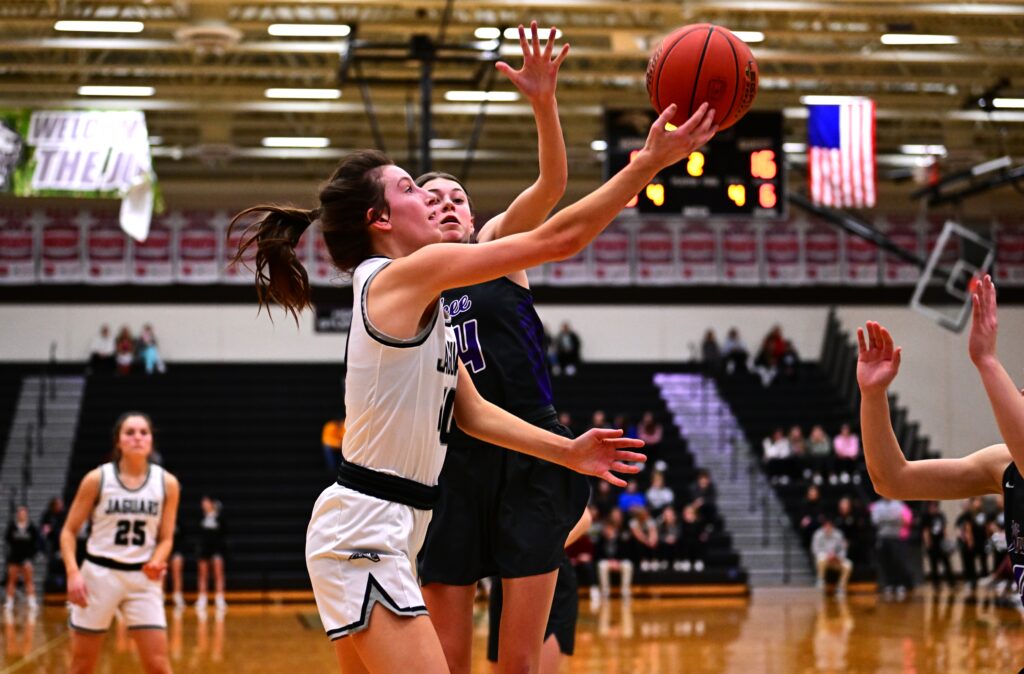 After jumping out to a 13-5 lead, Centennial struggled to score in the second quarter. Waukee (9-9) closed the gap to 18-16 before Street scored a basket at the halftime buzzer for the Jaguars.
Centennial extended its margin to 31-21 after three periods.
"We got to the line in the second half, and that made a big difference," DeJong said. "It was great to play through some adversity and get stronger as the game went on."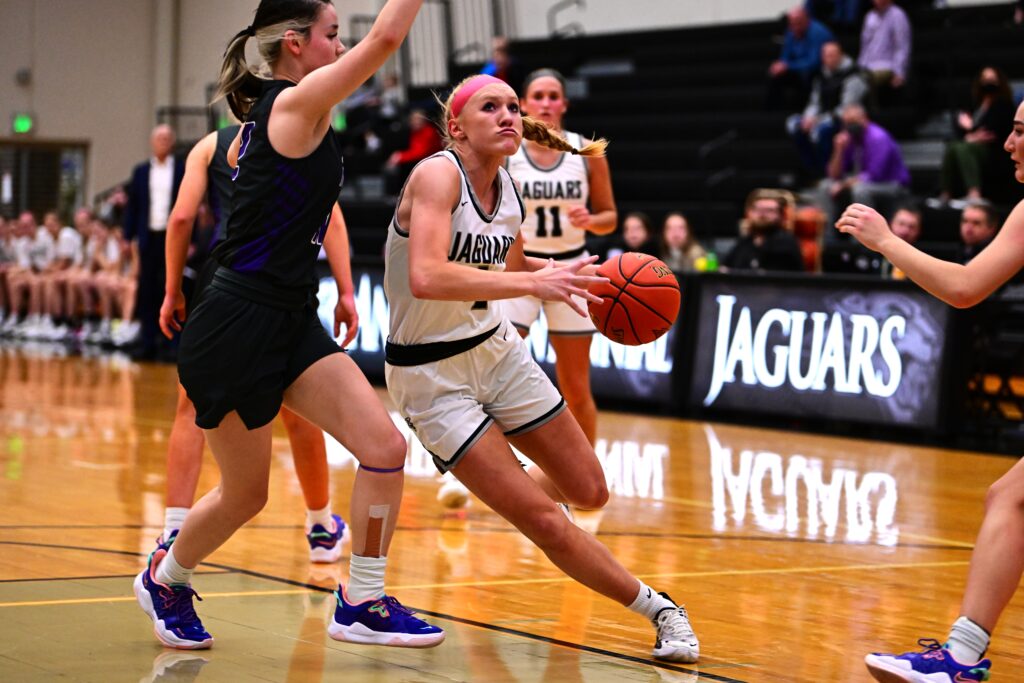 The Jaguars won despite shooting just 38.2 percent from the field (13-of-34). They went 0-for-10 from 3-point range, but connected on 16-of-23 free throws.
Kennedy White was a perfect 5-for-5 at the line and finished with 11 points, scoring in double figures for the fourth game in a row. Jaeden Pratt had six points, eight rebounds and one block, while Averi Porter contributed five boards, three assists and two steals.
Centennial will host Marshalltown (1-18) on Thursday before traveling to Ames on Friday to play the Little Cyclones (3-15). With a pair of wins, the Jaguars can clinch at least a share of the CIML Iowa Conference title.