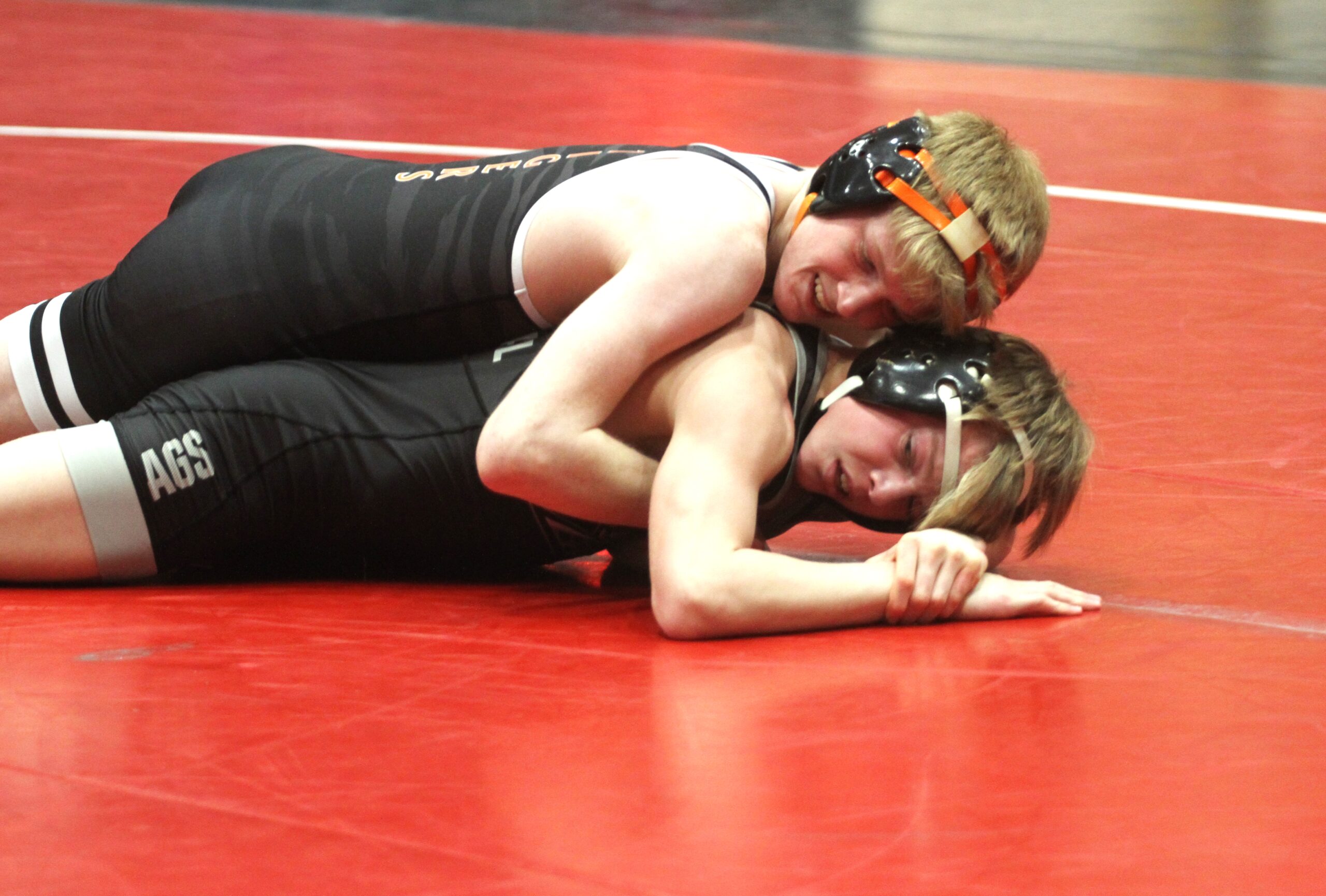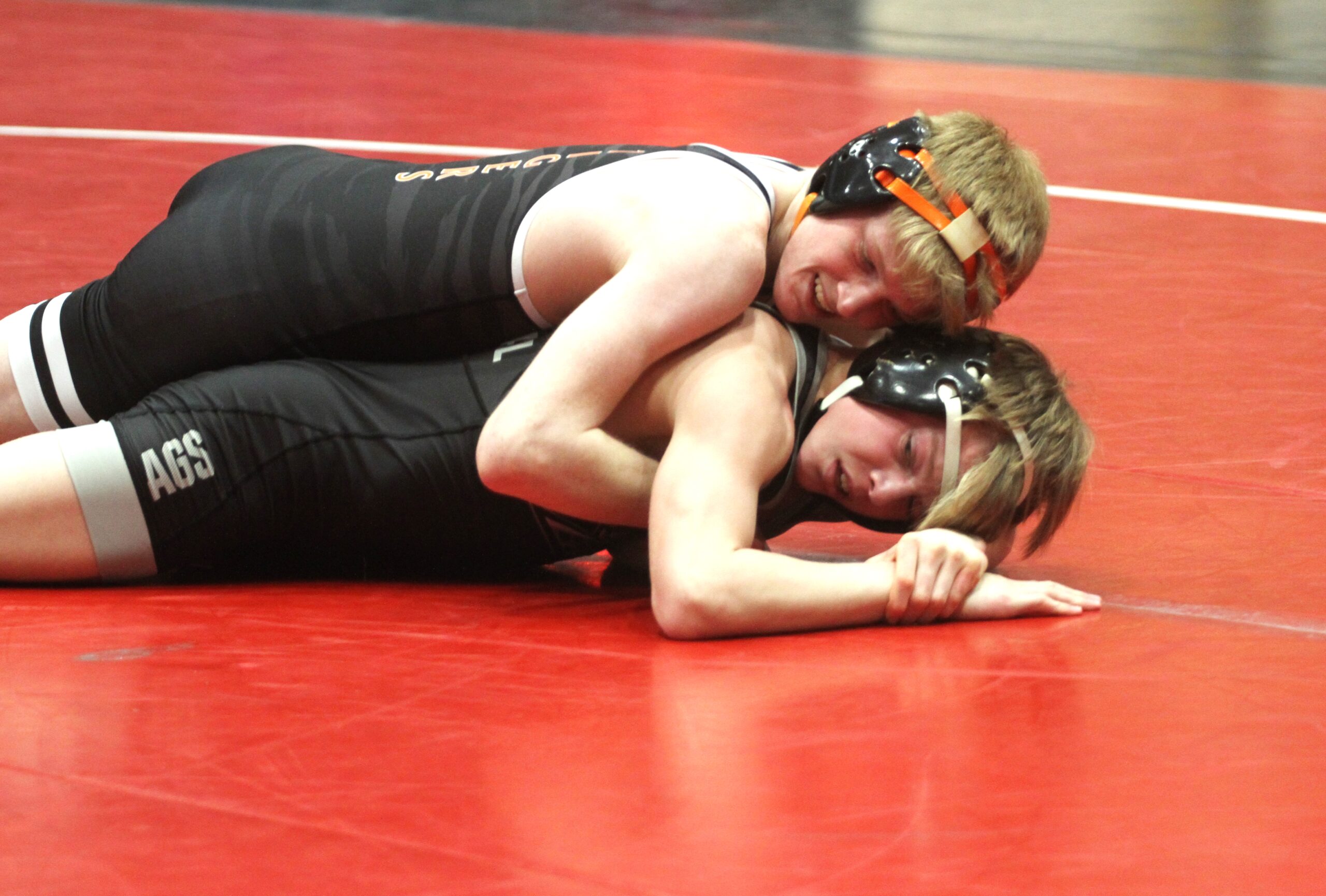 Ankeny Centennial wrestling coach Jay Groth spent 19 years coaching at Des Moines Roosevelt before he left to begin the Jaguars' program in 2013.
On Thursday, Groth returned to Roosevelt for the first time as Centennial's coach.
The Jaguars opened a double dual meet with a 74-6 victory over Roosevelt, recording seven pins along the way.
"I might have prodded the guys a little extra not to take anyone for granted," Groth said. "I coached there for a long time and I certainly wanted to win that dual since it's the first time I've been back there since I left nine years ago."
Centennial then dropped a 39-35 decision to third-ranked Waukee Northwest in a CIML Iowa Conference matchup. That dual meet was also a potential preview of next week's regional duals.
The Jaguars finished the regular season with records of 4-2 in the league and 13-10 overall.
"I think our guys went in there wanting to see what they could get done and if we can compete with (Northwest), and I think we proved that we could," Groth said. "We wrestled well."
Centennial got falls from ninth-ranked Cody Vandermark at 106 pounds, Cael Wiener at 132, No. 7 Lucas Bruhl at 138 and Drew Dunn at 145. Dunn filled in for No. 11 Carter Bennett and pinned Logan Stotts, who is ranked ninth at 138, in 4 minutes 11 seconds.
The Jaguars were also without 160-pounder Jackson Helmkamp. Northwest was missing No. 8 Dominic Rubino at 145 and No. 5 Cael Winter at 220.
"We're just resting some nagging injuries right now," Groth said. "But it's nice when you have a state qualifying backup kid like Dunn who went out and pinned a state placewinner. That's a great problem to have."
The Class 3A regional dual will be held at Northwest on Wednesday. Centennial will face Norwalk in the opening round at 6 p.m., with the winner to take on the Wolves for the right to advance to the state duals tournament on Feb. 16 at Wells Fargo Arena.
"We have to get through Norwalk first, and they've got a good lineup, too, and match up well with us," Groth said. "But we definitely think we have a shot at beating both of them and making it to the state duals. We're motivated after (Thursday). The guys were pretty pumped up."
Here are the match-by-match results from Thursday's duals:
Centennial 74, D.M. Roosevelt 6
106: Vandermark won by forfeit; 113: Muller pinned Pahl, 1:20; 120: Bright pinned Wiederaenders, 1:51; 126: Hron won by forfeit; 132: Wiener pinned Malloy, 1:06; 138: Bruhl pinned Plum, :41; 145: Dunn won by forfeit; 152: Cahill beat H. Norris, 11-2; 160: Ehlts pinned Hay. Velde, 1:32: 170: English won by forfeit; 182: Davis (R) pinned Song, 1:15; 195: Kaiser beat S. Norris, 13-1; 220: Watson pinned Guma, 2:20; 285: Adams pinned Har. Velde, :15.
Waukee Northwest 39, Centennial 35
106: Vandermark (AC) pinned Noble, 1:24; 113: Christensen (WN) pinned Muller; 120: Freeman (WN) won by technical fall over Bright, 18-3: 126: Mahoney (WN) beat Hron, 8-4; 132: Wiener (AC) pinned Jepsen, 1:11; 138: Bruhl (AC) pinned Fielder, :46; 145: Dunn (AC) pinned Stotts, 4:11; 152: Cahill (AC) won by technical fall over Vollmecke, 17-2; 160: Broderick (WN) pinned Dhabolt, 2:18; 170: English (AC) won by forfeit; 182: Weakley (WN) beat Song, 8-1; 195: Gammell (WN) beat Kaiser, 13-4; 220: Spyksma (WN) pinned Watson, 1:25; 285: Reiland (WN) pinned Adams, :51.