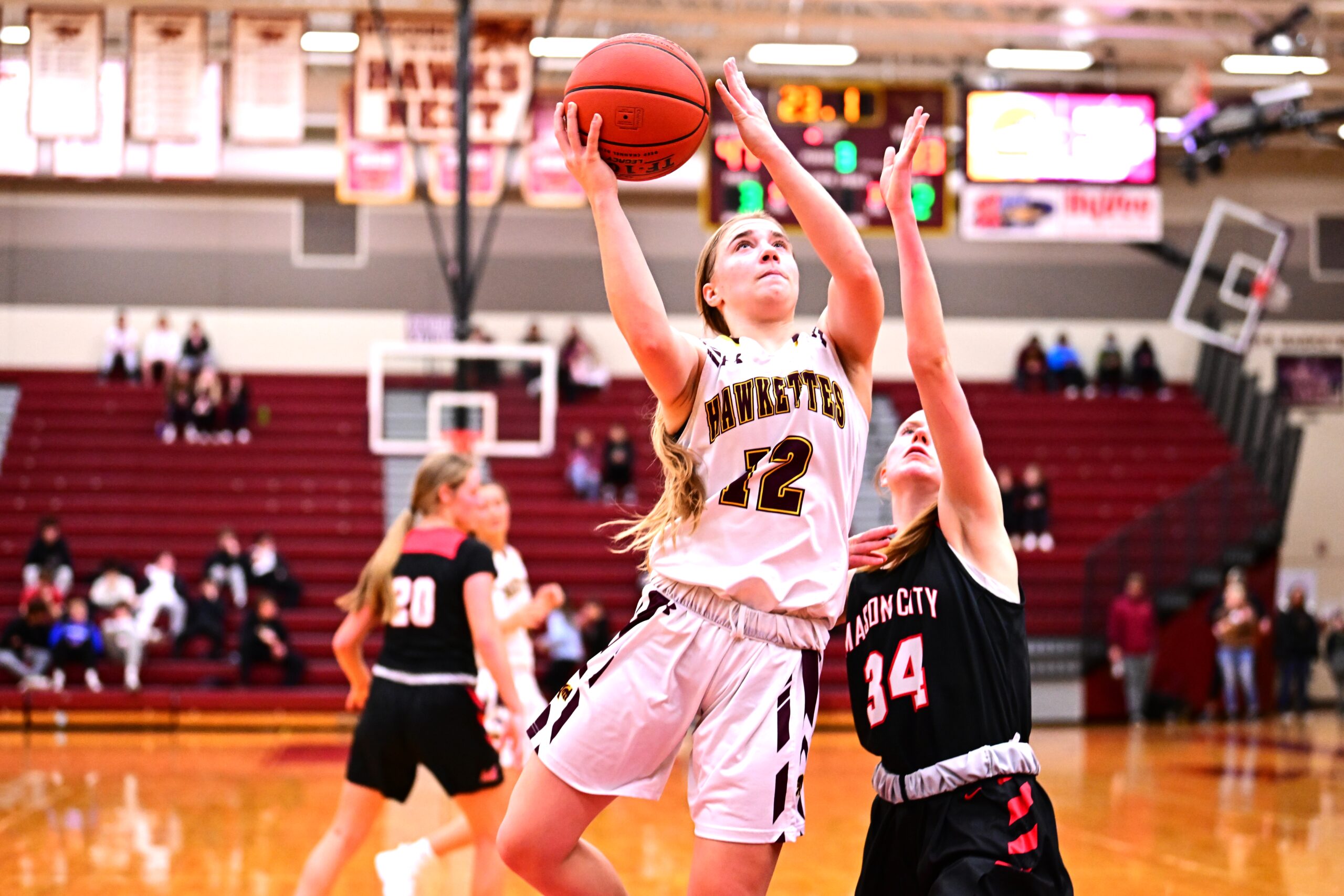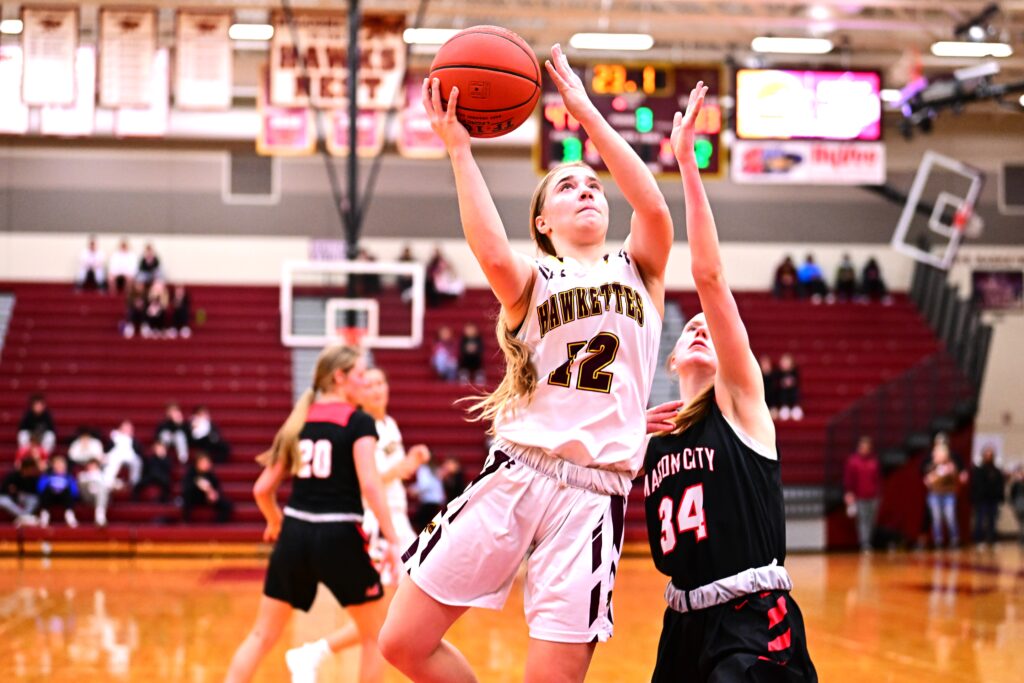 There was a lot at stake when the Ankeny girls' basketball team played at Ankeny Centennial last month.
Now, Friday's rematch at Ankeny will carry even more importance.
The 12th-ranked Hawkettes kept their CIML Iowa Conference title hopes alive with a 61-40 victory over visiting Mason City on Friday. They can earn a share of the crown by defeating No. 3 Centennial in their regular-season finale.
"We've taken care of business as far as keeping ourselves in the conference race," said Ankeny coach Dru McAnelly. "Friday is just another opportunity for why you play high school sports. It's going to be a tremendous atmosphere, and it should be a pretty electric night."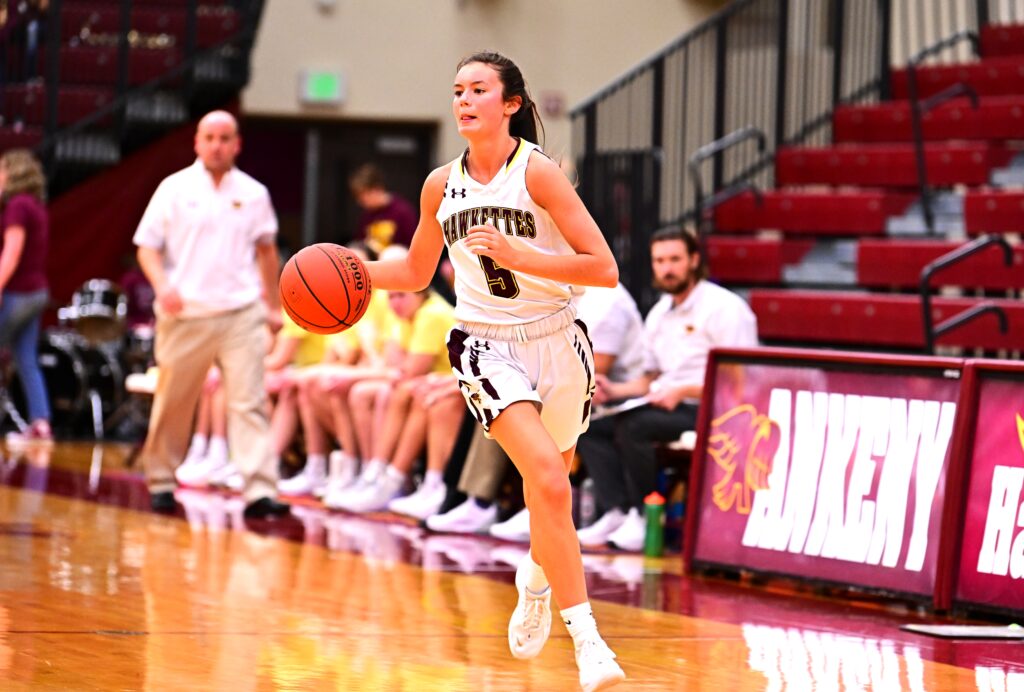 Ankeny bounced back from a 63-25 loss at No. 11 Waukee Northwest on Jan. 28 with three wins in the last five days. The Hawkettes improved to 9-2 in the league and 14-5 overall, while Mason City's records dropped to 5-6 and 8-12.
Ankeny has already posted the most wins in a season since the split into two high schools. The Hawkettes are now pursuing other goals.
"Everyone is excited that we have a chance to tie for first in the conference," said sophomore guard Karsen Jacks. "It'll be a good game leading into postseason play."
Jacks scored a game-high 16 points on 6-of-10 shooting in Friday's win. She had her team's first 10 points of the third quarter, including a pair of 3-point goals, as Ankeny turned a five-point halftime lead into a 37-28 advantage.
"We had a little bit of a slow first half, but we picked it up coming out of half," said Jacks, who also had four assists. "We got the shots we wanted, and everyone was doing what we needed to do to take off in the third quarter."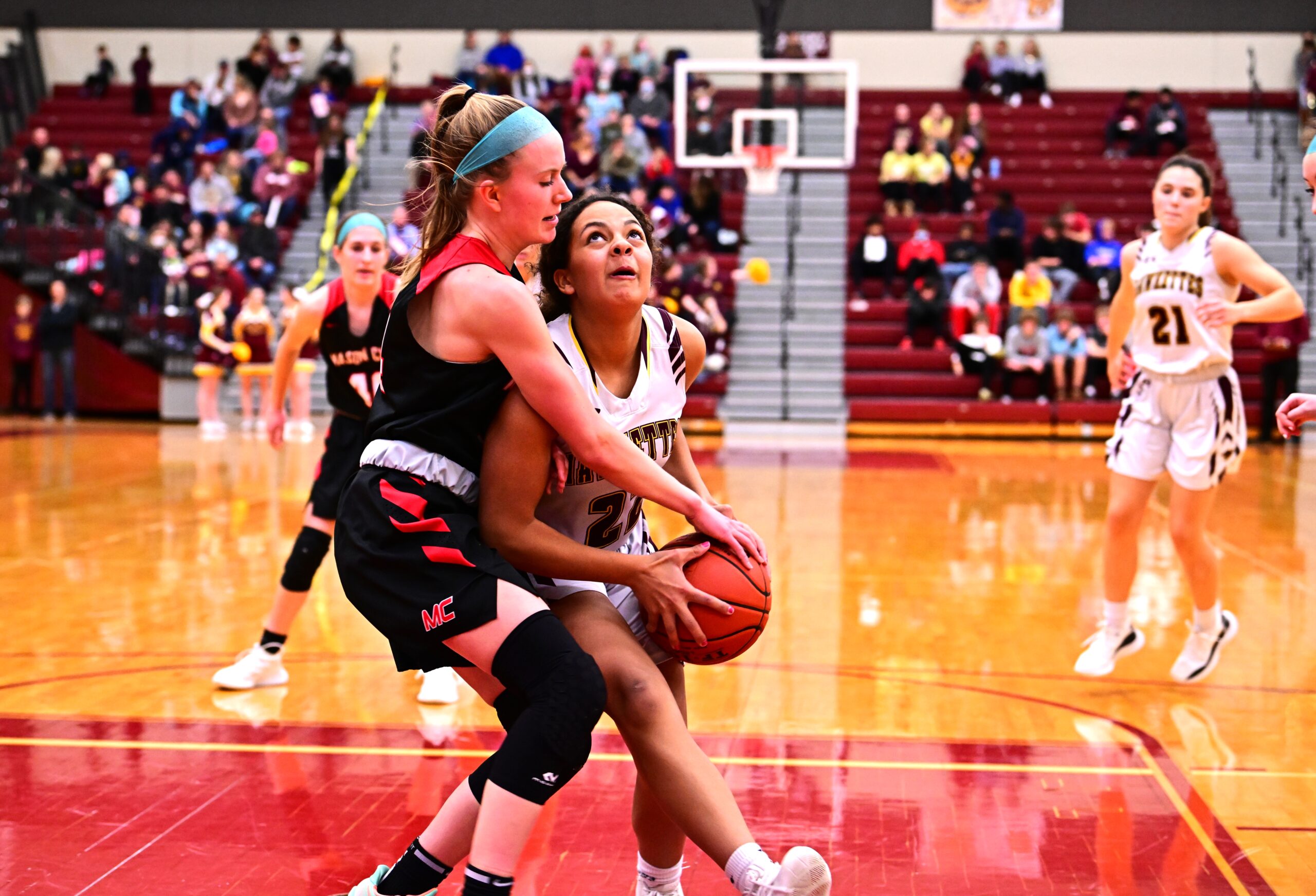 Kendra Lewis also had a pair of 3-pointers as Ankeny extended its lead. Jacks then closed out the period with a layup to give the Hawkettes a 49-33 margin.
"We got out and really ran in transition," McAnelly said of his team's 22-point period. "We really played vertical–downhill–and shared the ball. It was probably our best quarter of offensive basketball all year."
Ankeny's Savannah Gage chipped in 12 points. Jasmine Moser went 5-for-5 at the free-throw line and finished with a career-high 11.
Moser scored seven straight points midway through the second quarter to give the Hawkettes a 23-16 lead.
"Jasmine has really been coming on the last five or six games," McAnelly said. "She really stepped up in that second quarter when we were struggling a little bit."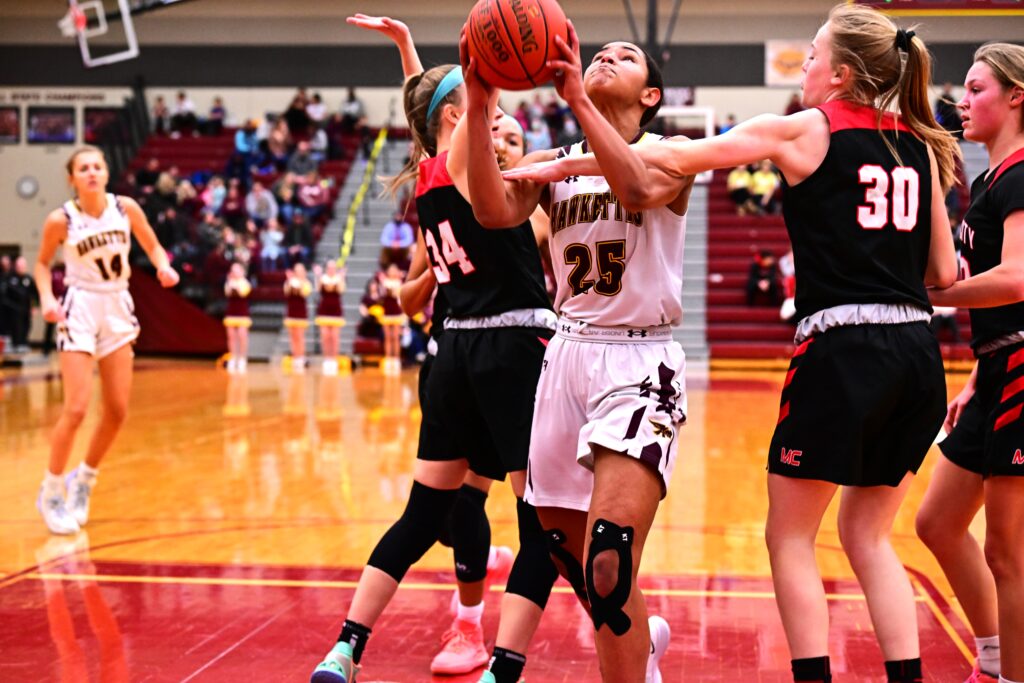 Lewis contributed eight points and nine rebounds. Katelyn Anderson grabbed 10 rebounds as Ankeny easily won the battle of the boards, 45-25.
Reggi Spotts scored 10 points to lead Mason City, all in the first half. Milwaukee recruit Jada Williams added nine points but went just 3-for-12 from the field.
Mason City shot just 24.5 percent (12-of-49).
"We've won three in a row, and we needed these three games," McAnelly said. "We've responded well, and we've put ourselves in a good spot. Obviously, Monday night is not going to be an easy task–going over to play No. 1 Johnston (18-0). But it's a great opportunity for us. We have nothing to lose, so let's go play and see what happens and then we'll get ready for Centennial."