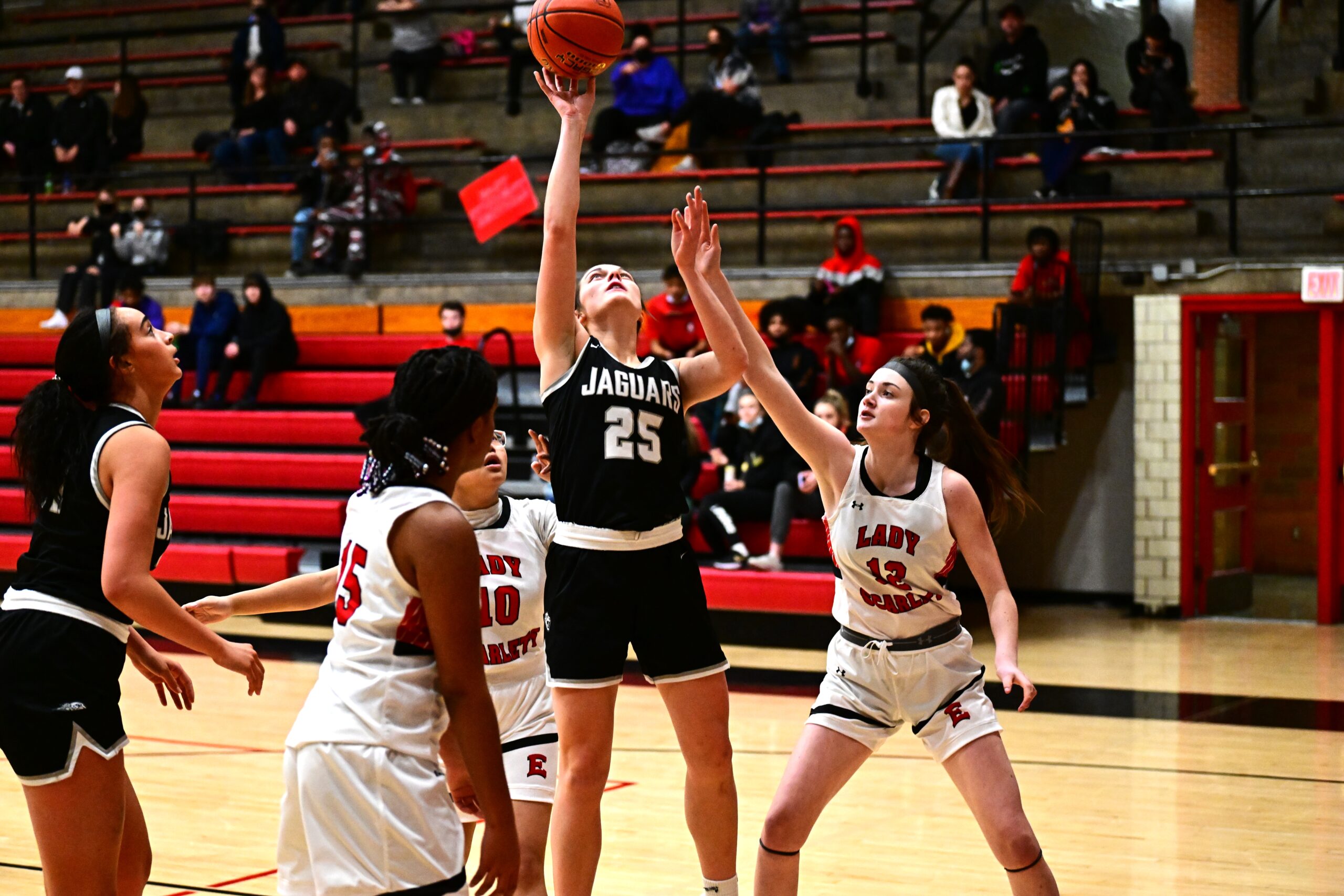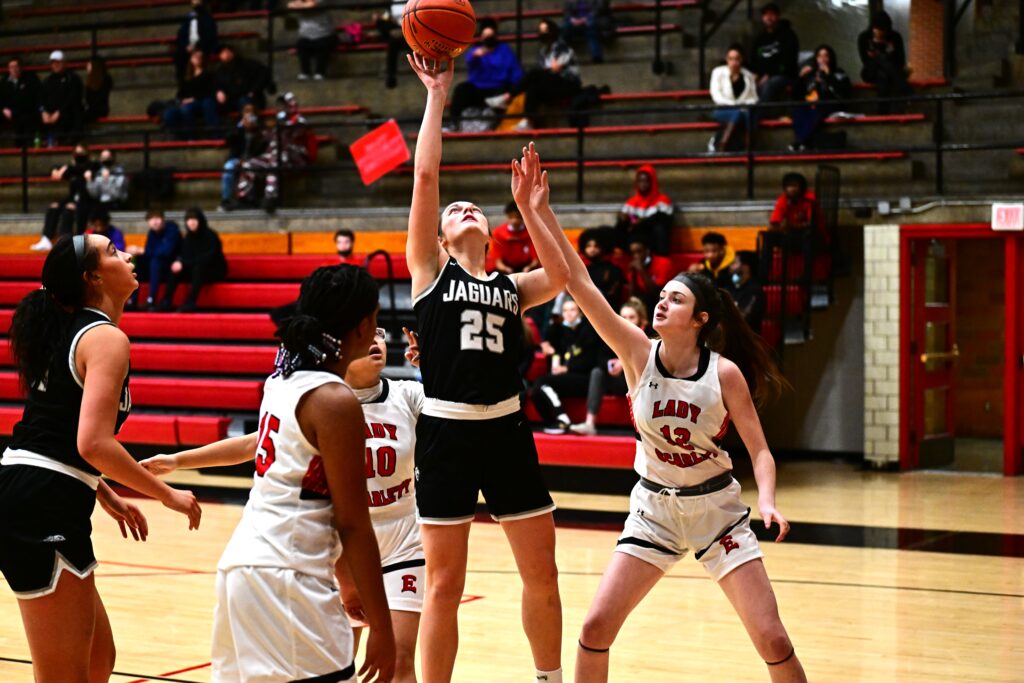 Ankeny Centennial girls' basketball coach Scott DeJong isn't too worried about the CIML Iowa Conference race.
He's more concerned about the bigger picture.
"We're just trying to get better and if the conference (title) comes along the way, that's great," DeJong said.
The third-ranked Jaguars clinched at least a share of the league crown with a 53-15 victory at Ames on Friday. It was the 11th straight win for Centennial, which improved to 10-1 in the conference and 17-2 overall.
Ames' records dropped to 1-10 and 3-16. It marked the eighth time this season that the Jaguars held their opponent to fewer than 20 points.
"Defensively, I think one girl (Morgan Wahl) had nine points for them, and we gave up 15 (overall) and just six on Thursday (to Marshalltown)," DeJong said. "So our defense is playing really well."
Ames shot just 18.2 percent from the field (4-of-22) and committed 28 turnovers. Wahl provided most of the Little Cyclones' offense with a trio of 3-point goals.
Cleao Murray scored 23 points to lead Centennial. She also dished out four assists.
Murray has had four 20-point performances in the last seven games, averaging 18.4 points during that stretch. She went 9-of-20 from the field, including 3-of-7 from behind the arc, but her teammates went a combined 11-for-41.
"We didn't shoot great," DeJong said. "But we had a lot of offensive rebounds."
Centennial jumped out to an 18-2 lead in the first quarter and held a 31-5 advantage at halftime. Makenna Clark and Kennedy White each had eight rebounds, helping the Jaguars to a 41-18 edge on the boards.
Averi Porter chipped in seven points and four steals. Elle Street also had seven points, Clark contributed six, and White added four against her former team.
Centennial will host a non-conference game against No. 5 Dowling Catholic (16-3) on Tuesday before traveling to No. 12 Ankeny (14-5) on Friday for its regular-season finale.
"We're ready to move on to next week," DeJong said. "Right now we're just focused on getting better for Dowling. It should be a great matchup between two top-five teams. It'll be a good environment to help us get ready for tournament play."
The Jaguars won the first meeting against Ankeny, 57-37, on Jan. 11. The Hawkettes can tie for the conference title with a victory.
"They are playing well right now, but so are we," Murray said. "We've started to play at a high level with a lot of confidence in each other and ourselves. I'm confident our team will be locked in on Friday for the same outcome we had before."