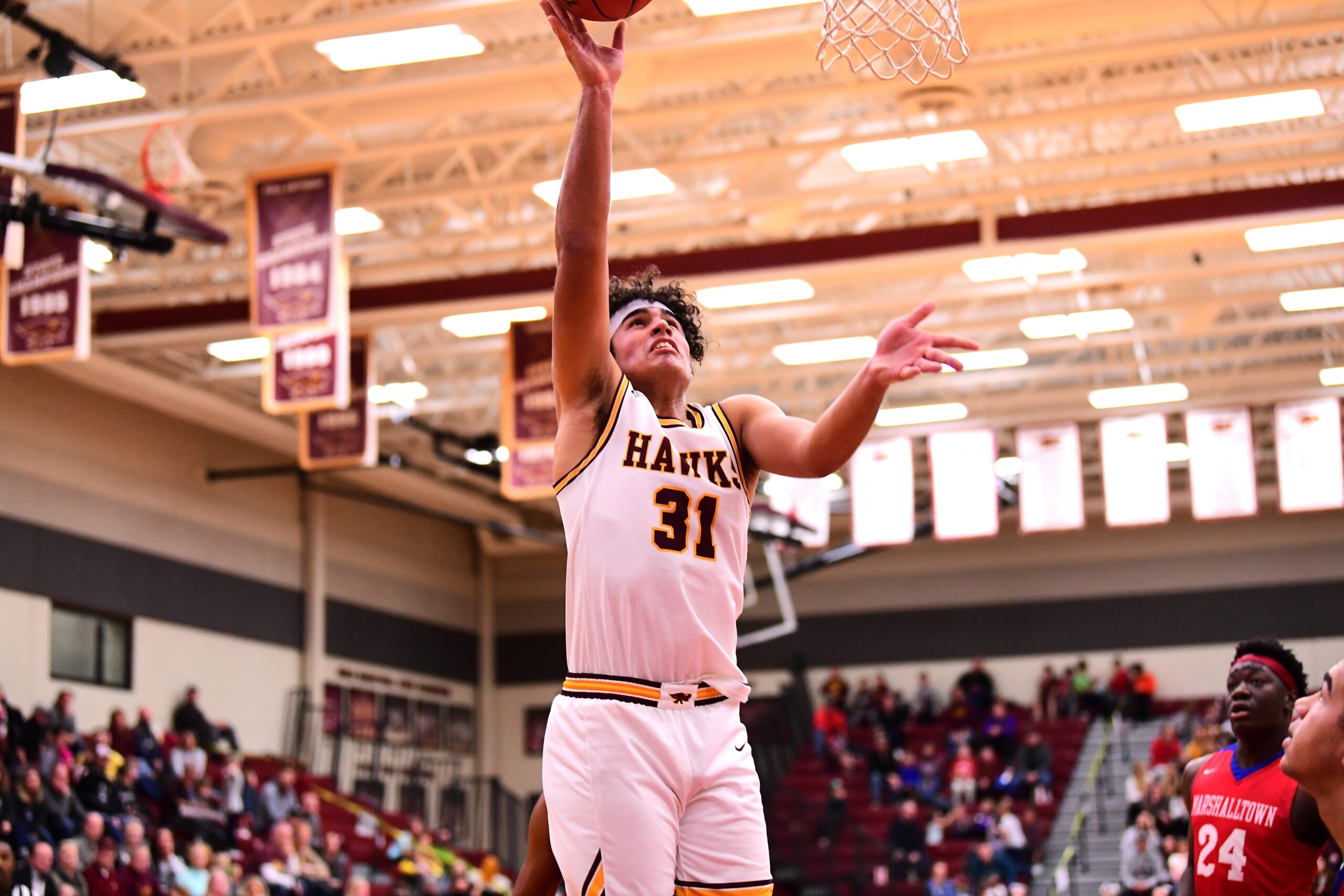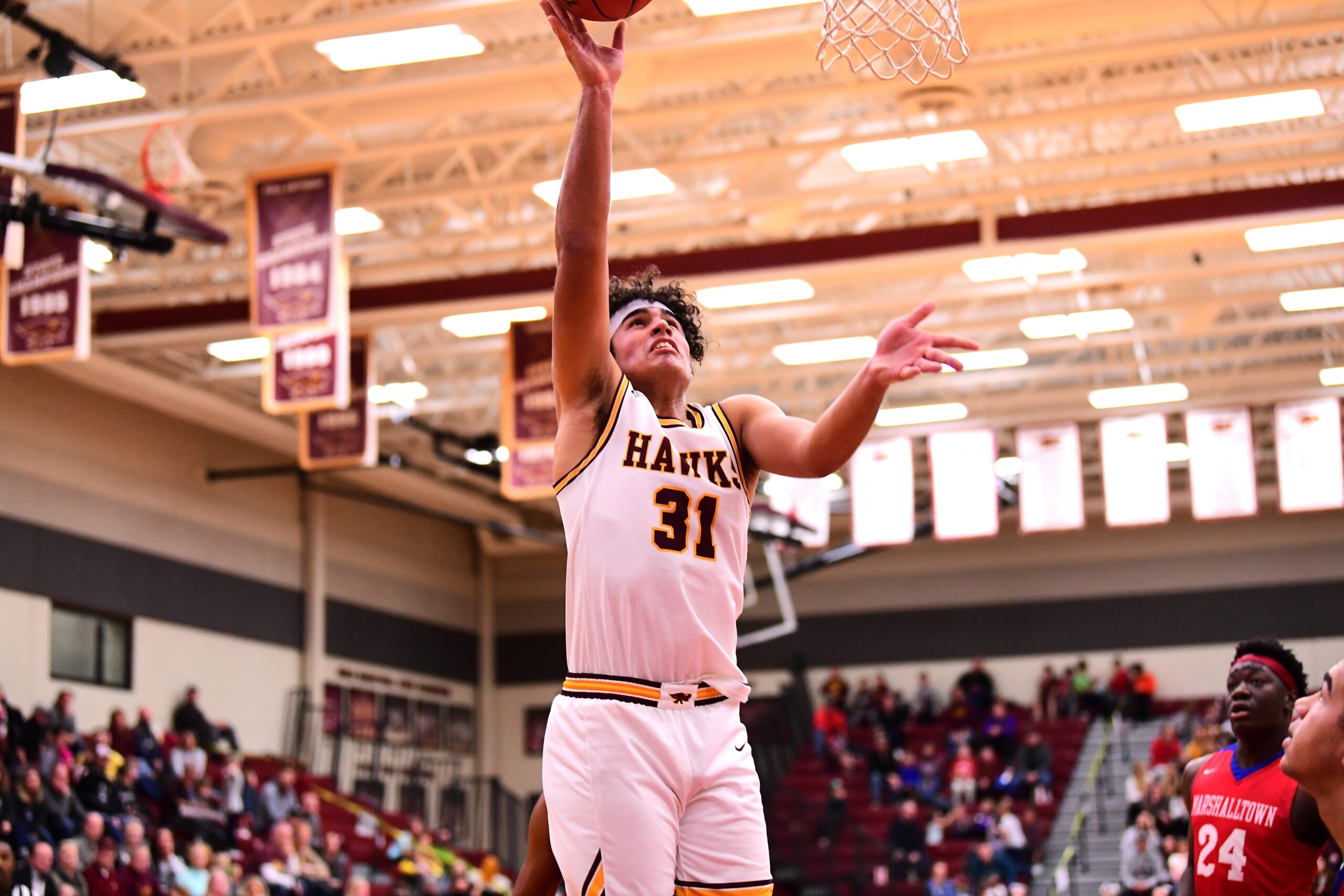 When the Ankeny boys' basketball team posted a 70-56 win at Mason City on Jan. 7, the Hawks didn't pull away until the fourth quarter.
Friday's rematch between the two squads at Ankeny was decided well before then.
The sixth-ranked Hawks held a 37-21 lead at halftime, then outscored Mason City in the third quarter, 24-10, to build a 61-31 advantage. They went on to post an 82-48 victory in the CIML Iowa Conference game.
"It was nice to kind of get into that tournament mode," said Ankeny coach Brandt Carlson. "We're moving in the right direction, but we've just got to keep playing hard every quarter and I thought our guys did that, especially early in the third quarter when we put it away. It was a good win for us."
Ankeny shot 55 percent from the field (33-of-60) while tying its season-high with 82 points. Lio Aguirre led the Hawks with 17 points.
Ryan Crandall had a double-double with 13 points and 10 rebounds, while Carson Johnson chipped in 12 points on 5-of-6 shooting. Maddox Ward had nine points and three steals, and JJ Kohl also scored nine points.
Braden Simonsen added eight points for Ankeny, which improved to 8-3 in the league and 14-3 overall. Alex Aguirre dished out four assists.
"We had a lot of balance, and that was nice to see," Carlson said. "The ball is moving a lot, and our turnovers are down. That's a big help."
Mason City dropped to 2-8 in the conference and 3-14 overall. The Mohawks have lost 14 of their last 15 games after a 2-0 start.
Corey Miner, Mason City's leading scorer with a 14.3 average, was unable to get going against the Hawks' physical defenders.
"He's really played well against us every time throughout his whole career," Carlson said of Miner. "But tonight, for whatever reason, we were able to contain him."
The Hawks will play a non-conference game at Des Moines Hoover (11-6) on Tuesday before hosting an Iowa Conference game against No. 10 Ankeny Centennial (9-7) on Friday.