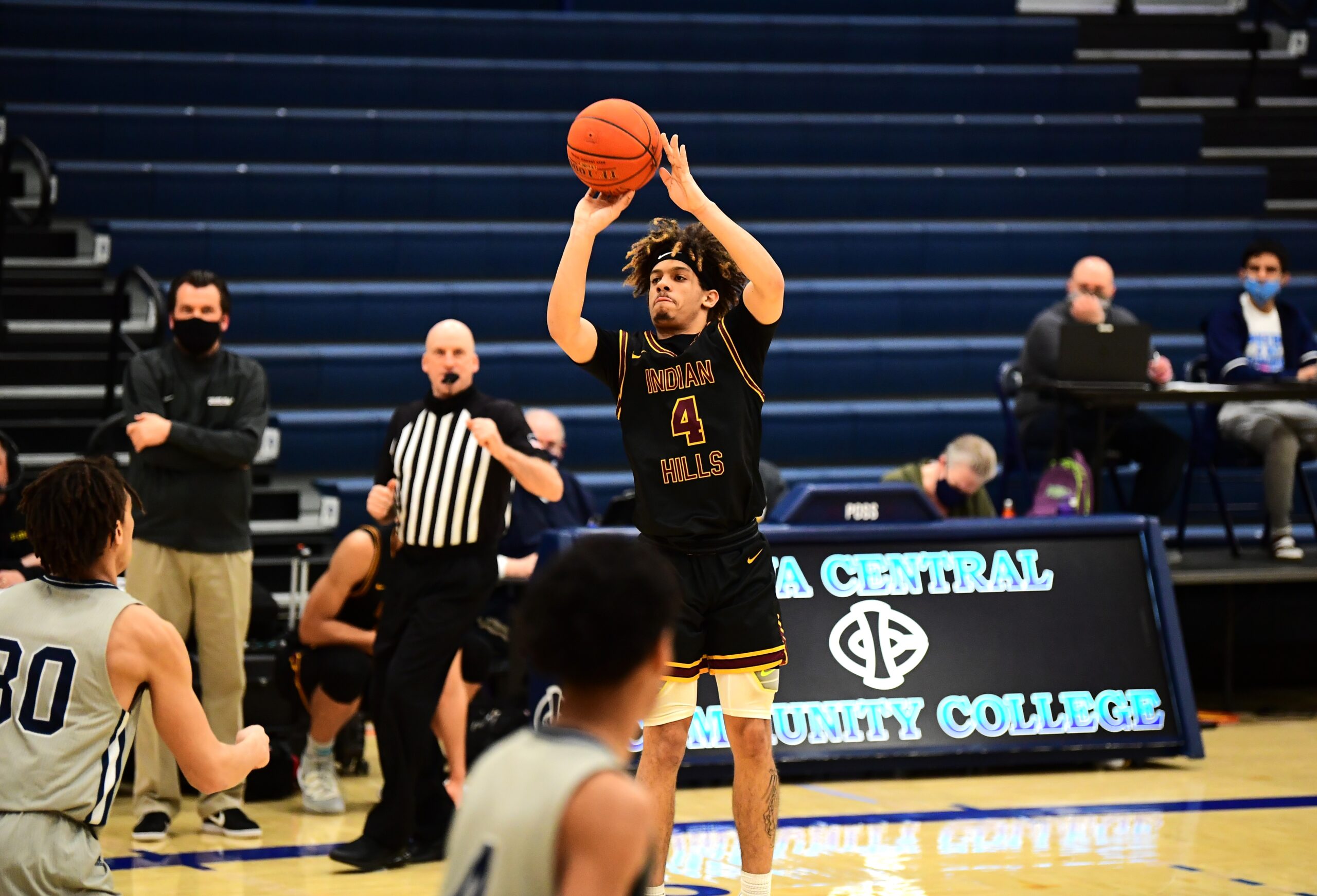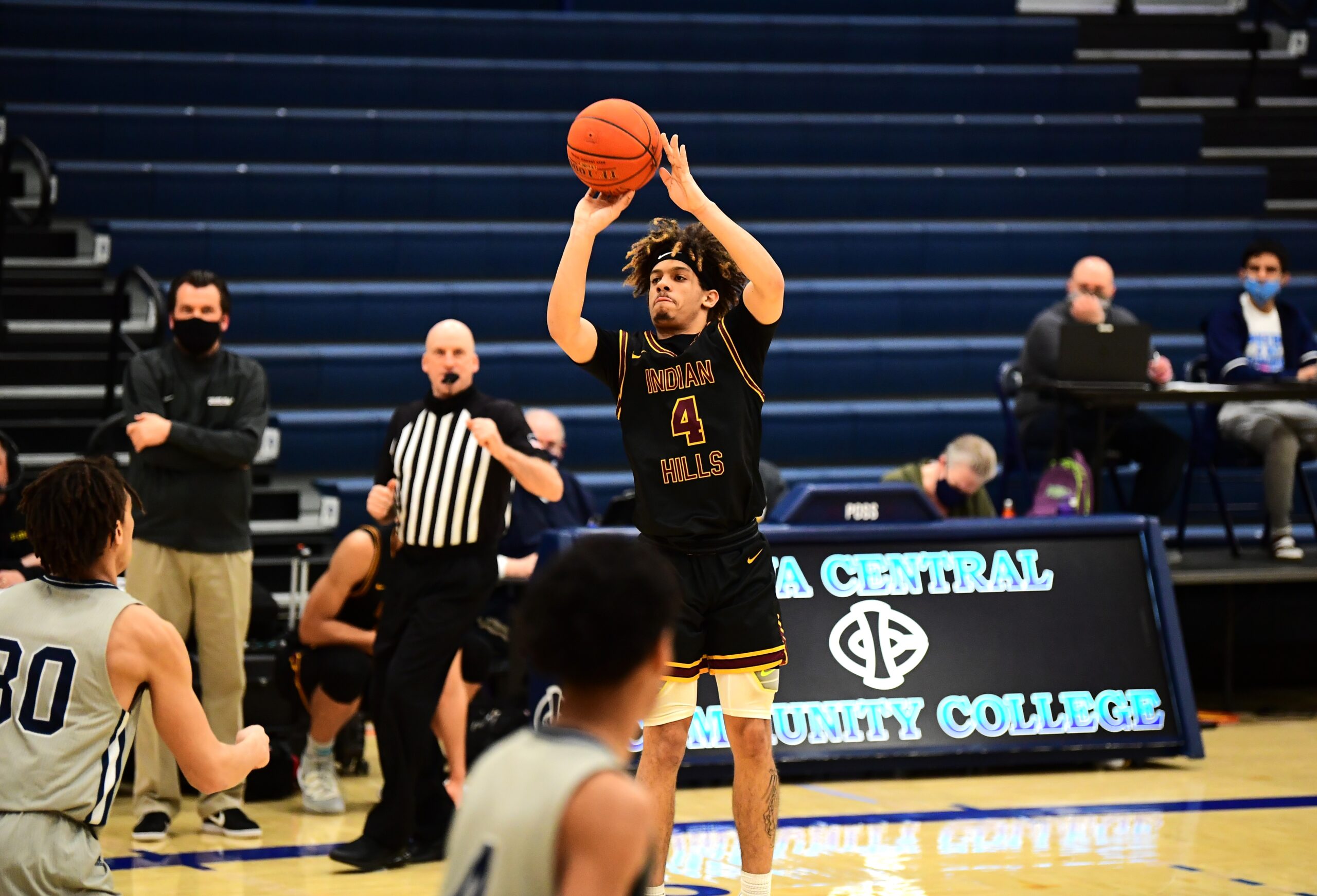 Braxton Bayless made a lot of big shots during his high school basketball career.
But the former Ankeny star never hit a game-winner at the buzzer.
That's exactly what he did on Saturday, making a 30-foot buzzer-beater to give Indian Hills Community College a 67-66 victory on the road at Southeastern.
"No, I didn't have any of those in high school," Bayless said.
Saturday's game was a showdown between two nationally ranked rivals with postseason implications on the line. And No. 12 Indian Hills and No. 7 Southeastern put on an instant classic in the 136th all-time matchup between the two ICCAC foes.
At the end, Bayless etched his name into the rivalry's history books.
Indian Hills trailed by two with 3.7 seconds to play when sophomore J'Vonne Hadley rebounded a missed free throw and then fired an outlet pass to a streaking Bayless down the right side. In front of the Warriors' bench, the 6-foot-2 sophomore guard banked in a running shot as time expired, setting off a wild celebration by the Indian Hills fans.
Nobody had a better view of the winning shot than Bayless himself.
"When I shot it, I knew it was going in instantly off the backboard," he said.
Bayless finished with 14 points and a season-high nine rebounds. The team's leading free-throw shooter, he went 9-for-10 at the line.
Indian Hills is now 21-5 on the season and 3-1 in the conference. The Warriors avenged a two-point loss to Southeastern on Jan. 8.