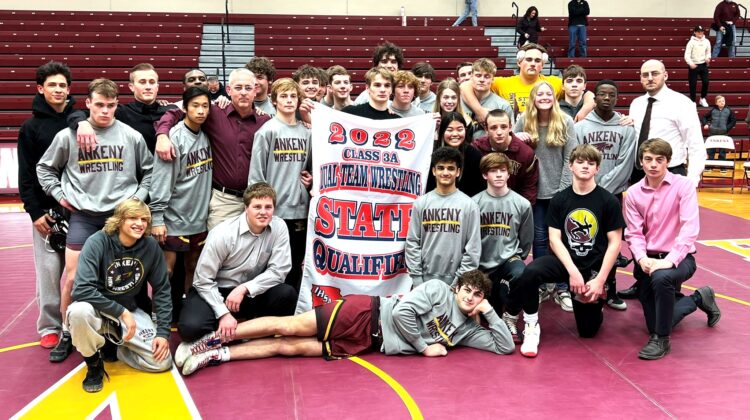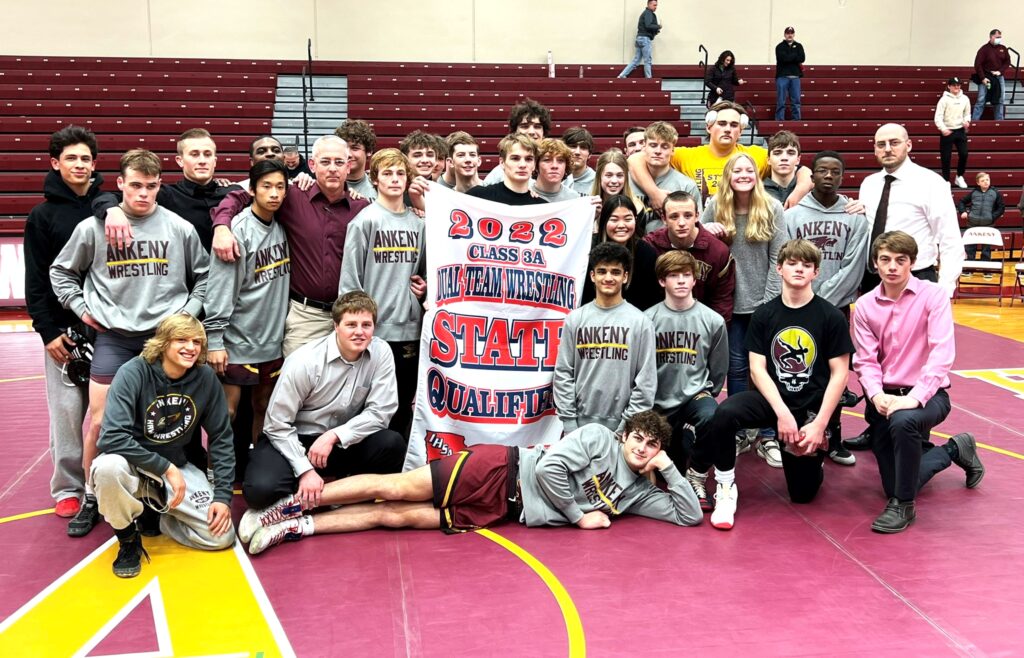 The Ankeny wrestling team is headed to the state duals tournament for the first time since the split into two high schools.
The Hawks, who are fourth in the Iowa Wrestling Coaches Association Class 3A dual team rankings, posted a 39-25 victory over No. 19 Urbandale in a regional final on Wednesday at Ankeny. They raised their record to 16-2 on the season.
Ankeny advanced to the state duals tournament for the first time since 2013, when the Hawks placed fifth in Class 3A under coach Dave Ewing in their final season as one varsity program. Assistant coach Jack Wignall took over as head coach the following year.
The state duals tournament will be held on Wednesday at Wells Fargo Arena in Des Moines. The traditional state tournament will be held the following three days.
No. 13 Ankeny Centennial was also looking to qualify for the state duals tournament, but the Jaguars suffered a 45-21 loss at No. 3 Waukee Northwest in another regional final on Wednesday. Centennial, which ends the season at 14-11, had earlier defeated No. 18 Norwalk, 41-28, in the semifinal round.
Check back later for more on the Hawks and Jaguars.