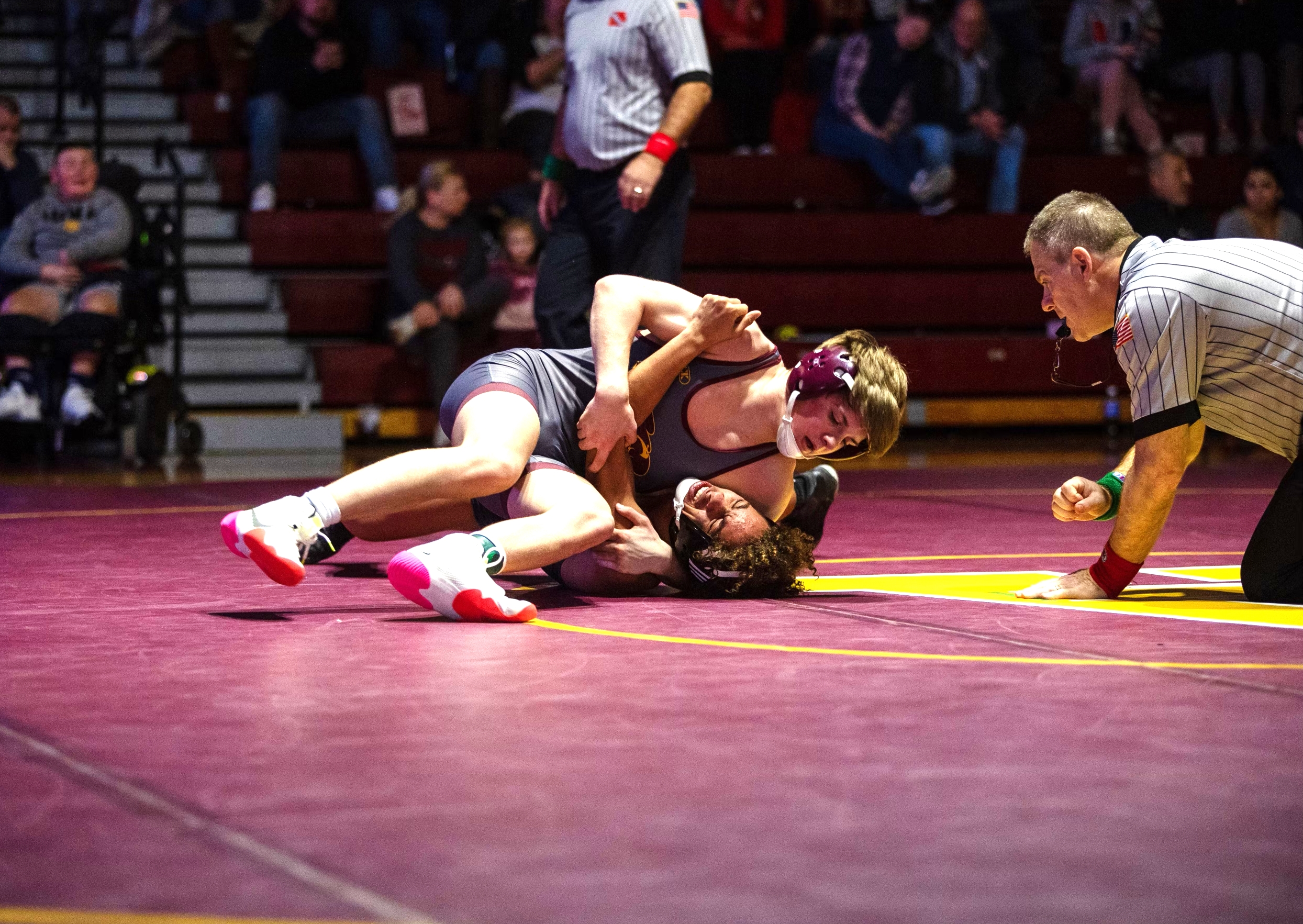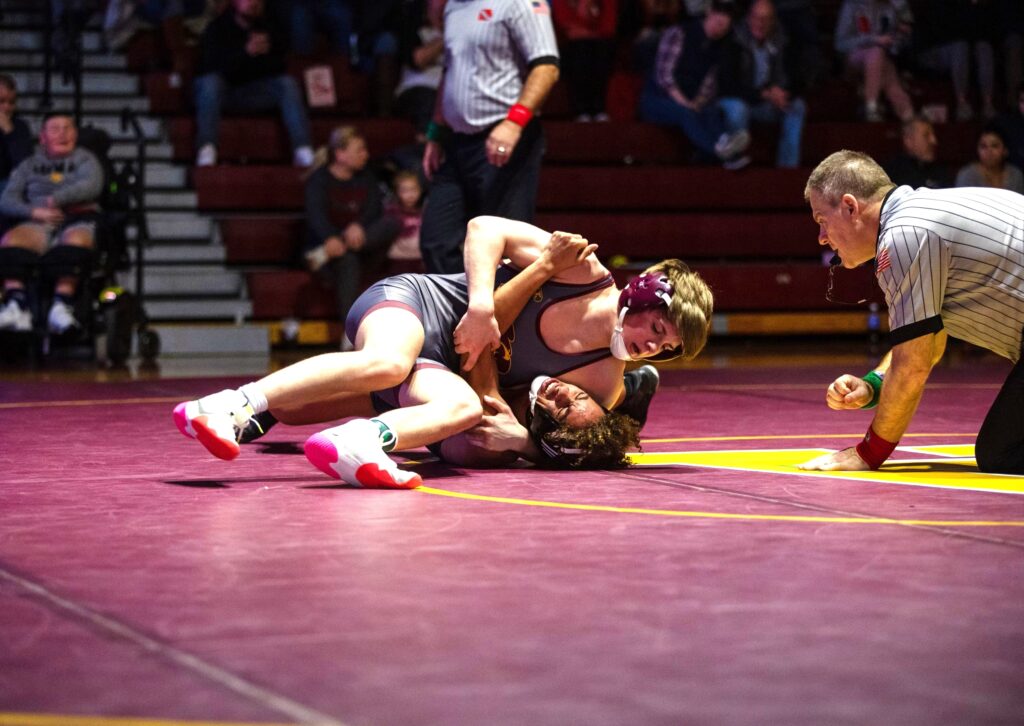 The Ankeny wrestling program has made tremendous strides under coach Jack Wignall in the last few years.
The Hawks placed fifth in the Class 3A state tournament last season. It was their highest finish under Wignall, who took over the program in 2013.
There was one goal, however, that Ankeny had yet to reach under Wignall. The Hawks had never qualified for the state duals tournament.
But now they have.
Fourth-ranked Ankeny defeated No. 19 Urbandale, 39-25, in a Class 3A regional dual on Wednesday at Ankeny. The Hawks advanced to the state duals for the first time since the split into two high schools.
"It's been quite the journey for us," said Wignall. "My first three years we were like 18-54 in dual meets and didn't even qualify for the regional duals, but we just kept being persistent and improving the culture the right way and getting the kids to believe. I think it was that third year when Austin Anderson came on board (as an assistant coach), and that's when we really got the ball rolling.
"It's been a long time coming, but it felt really good to get that win. It was fun," he added.
After Urbandale advanced to the final with a 61-17 victory over Dowling Catholic, Wignall said he was concerned about the J-Hawks' strength at the upper weights.
"If you look at their (lineup) from 160 pounds to heavyweight, they are really solid," Wignall said. "But that's where some of our good guys are, too. And I trust our guys. They came out and wrestled really well."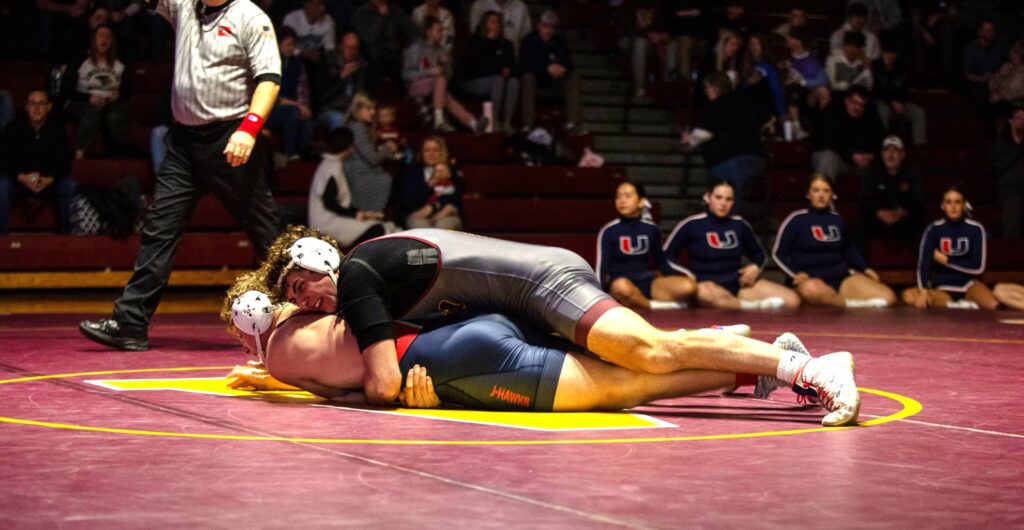 Will Hinrichs opened the meet with a 7-3 decision over Urbandale's Greyson Else at 195. The Hawks then lost the next two matches, but Wignall was proud of the way Jack Dorfler and Joe Kingston wrestled in defeat.
Dorfler gave up a late reversal and dropped a 2-1 decision to Colton Teem at 220. Kingston fell to Hayden Hearne by an 8-2 margin at 285.
"I thought Jack and Joe wrestled the best of our guys against their good kids," Wignall said. "Jack lost a close match, and then Joe went 6 minutes with a really tough kid. Those were almost wins in a way because of how they wrestled and not giving up a fall."
Ankeny then took control of the meet by winning five straight matches, earning bonus points in all of them. Truman Folkers at 106, Trever Anderson at 120 and Carter Davis at 132 each recorded a fall, sandwiched around a major decision by JJ Maihan at 113 and a technical fall by Ben Hansen at 126.
Urbandale won four of the last six matches, but it wasn't enough to overcome the J-Hawks' 30-6 deficit. The Hawks (16-2) got a fall from Jace Anderson at 145 to seal the victory, then Teagen Peiffer won by a decision at 152.
"We finally broke through that barrier and made it to the state duals," Wignall said. "It's a good feeling."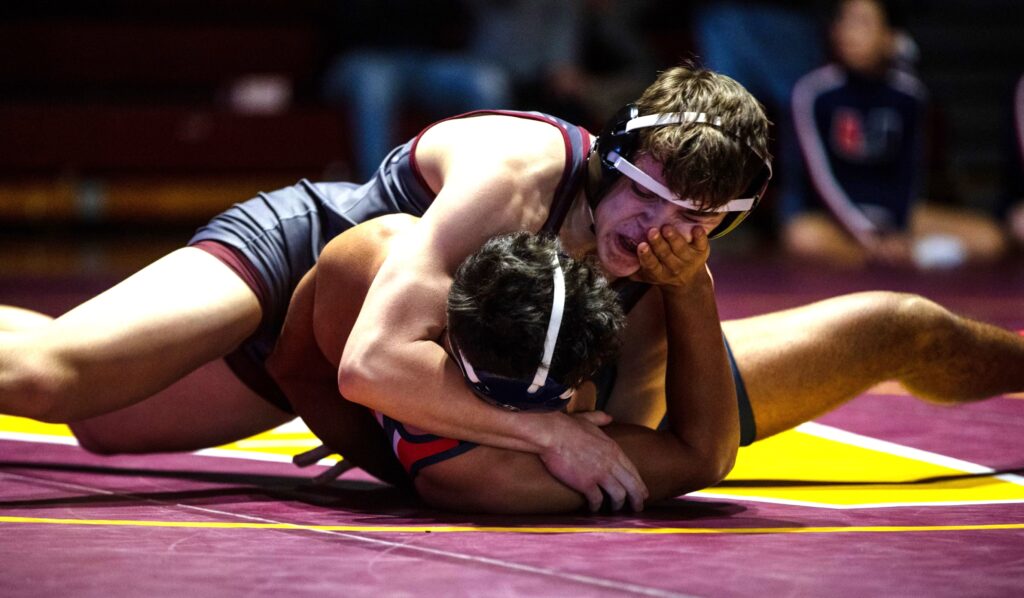 Here are the match-by-match results:
Ankeny 39, Urbandale 25
195: Hinrichs (A) beat Else, 7-3; 220: Teem (U) beat Dorfler, 2-1; 285: Hearne (U) beat Kingston, 8-2; 106: T. Folkers (A) pinned O'Hara, 1:05; 113: Maihan (A) beat Rew, 15-4; 120: T. Anderson (A) pinned Bui, 3:12; 126: Hansen (A) won by technical fall over Brooks, 21-4; 132: Davis (A) pinned Doria, 2:52; 138: German (U) beat L. Folkers, 2-0; 145: J. Anderson (A) pinned Kluesner, 5:02; 152: Peiffer (A) beat Bagby, 8-4; 160: Carver (U) pinned Rose, 3:37; 170: Ross (U) beat Kenworthy, 9-0; 182: Swick (U) won by injury default over Bennethum.
State Duals Preview
The fifth-seeded Hawks will meet No. 4 Linn-Mar (Marion) in the Class 3A quarterfinals on Wednesday at 9 a.m. at Wells Fargo Arena in Des Moines. Linn-Mar advanced to the tournament with a 43-15 victory over Pleasant Valley.
Linn-Mar handed Ankeny one of its two losses at the Battle of Waterloo on Dec. 18. The Lions posted a 37-35 triumph.
"We were kind of hoping to get a rematch," Wignall said.
The pairings were determined on Thursday following a vote by the coaches of the eight Class 3A qualifiers. The winner of Ankeny's match will advance to the semifinals at 1 p.m., which would likely be against No. 1 Waverly-Shell Rock.
No. 2 Southeast Polk and No. 3 Waukee Northwest are on the opposite side of the bracket. The championship match is slated for 6:30 p.m.
"We're in a really good spot right now," Wignall said. "Our guys believe that we're a really good dual-meet team."
Ankeny's last trip to the state duals tournament came in 2013, when the Hawks placed fifth in Class 3A under then-coach Dave Ewing in their final season as one varsity program. Wignall was an assistant coach on that squad.
Because the traditional state tournament is held the next three days after the state duals, some teams have often elected to use backup wrestlers in the state duals in an effort to let their state qualifiers rest for the traditional tournament.
But Wignall said the Hawks won't do that, regardless of how many state qualifiers they have following Saturday's district tournament at Fort Dodge.
"I don't think any other way except to do that," Wignall said. "We've always wrestled our full team in meets like that. I don't expect to do anything less. Most teams train to wrestle that much, so I don't know why you would do anything different.
"I just think that's the best way to do it," he added.