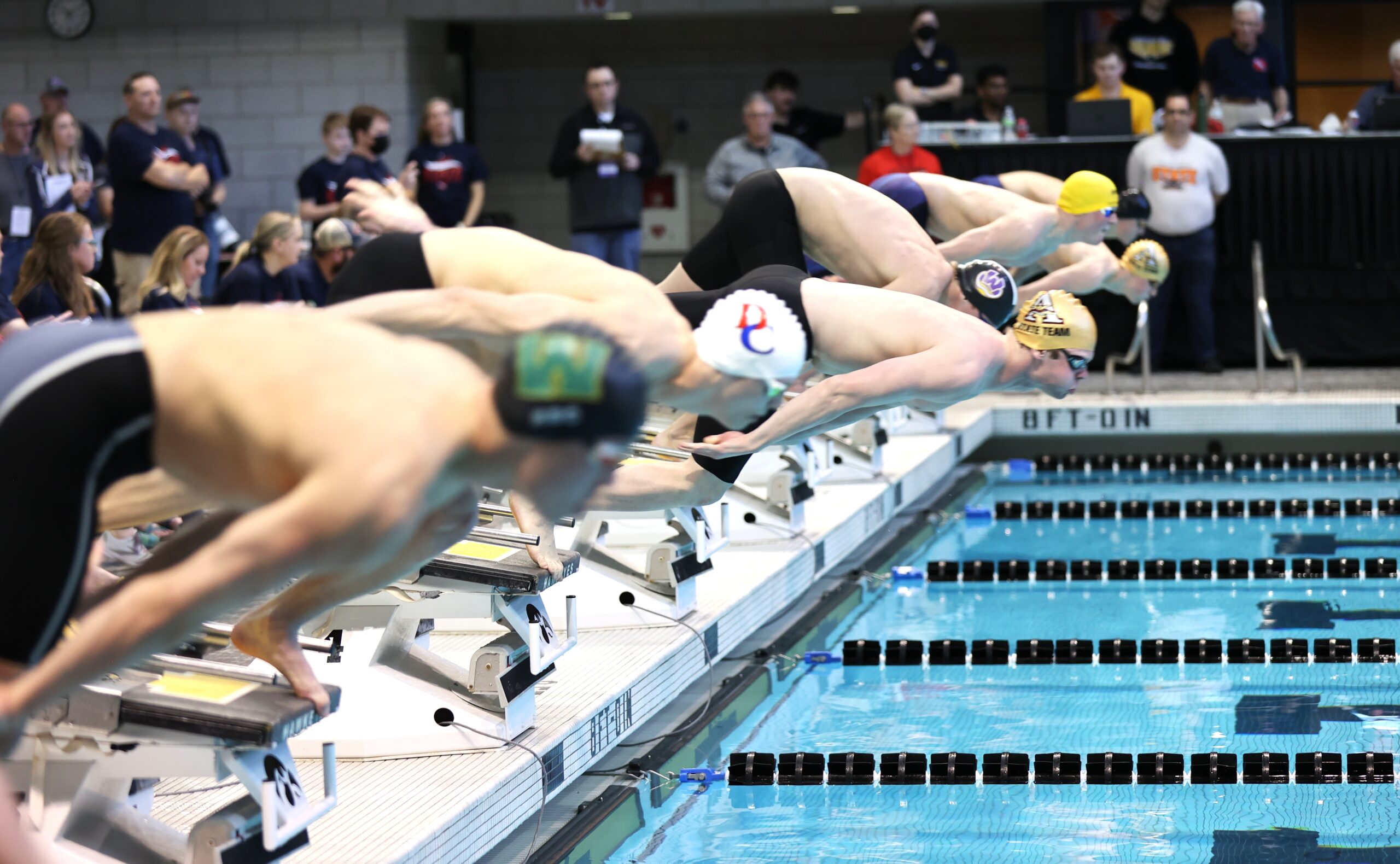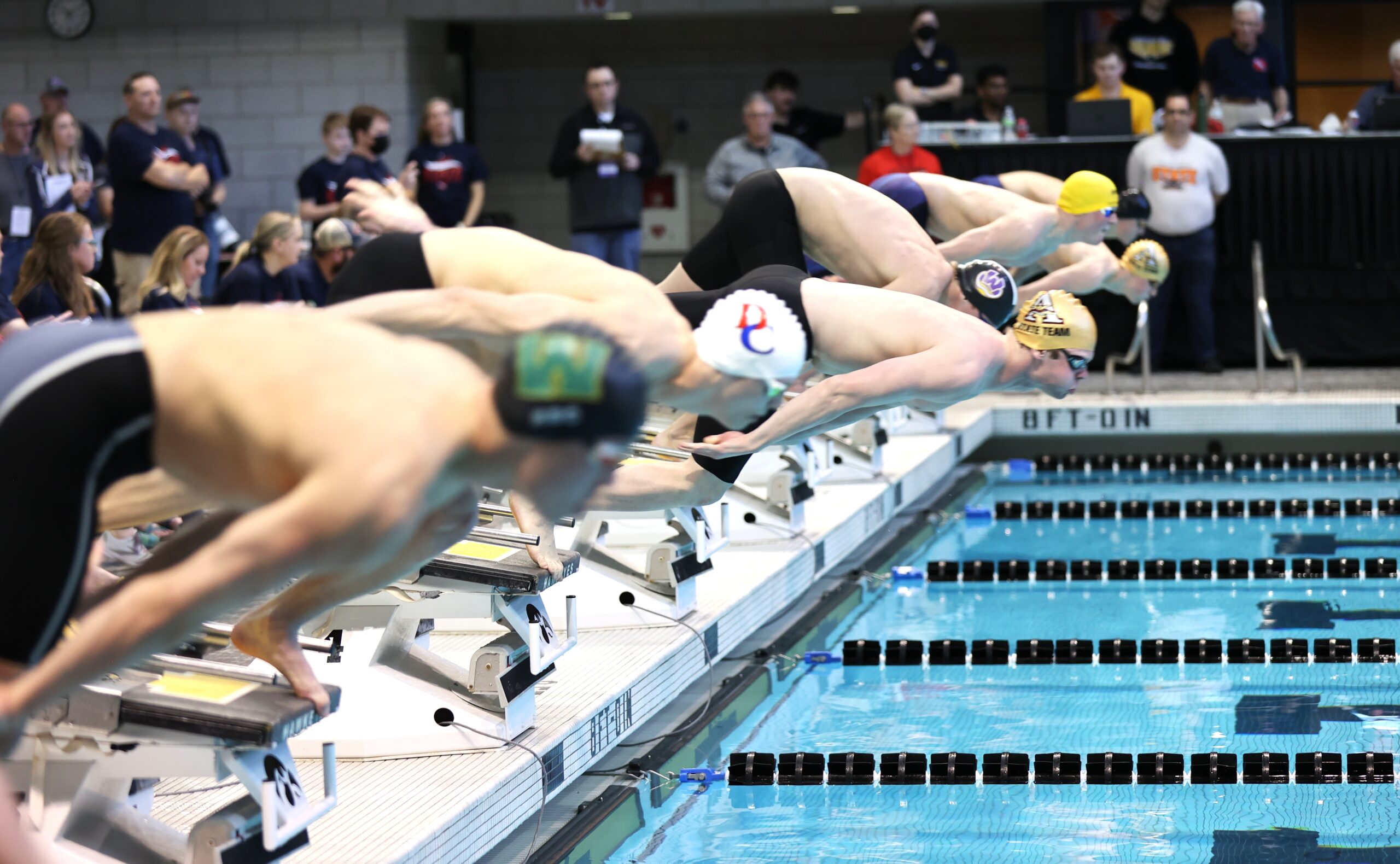 Ankeny swimmer Lance Swanepoel watched his former teammate, Trent Frandson, win multiple state titles in 2020 and 2021.
He was determined to win a championship of his own.
On Saturday, Swanepoel accomplished his goal at the University of Iowa Aquatics Center. The junior won the 100 butterfly at the boys' state meet in a time of 48.22 seconds, earning automatic all-American honors.
"Being a state champ is a feeling like no other," said Swanepoel, who anchored a pair of winning relays as a sophomore. "I truly feel as if I've proven myself as a swimmer in the state of Iowa."
Swanepoel had posted the fastest qualifying time of 48.20 on Friday, which broke his own school record. The Wisconsin recruit was unable to improve on that mark Saturday, but he still won the race easily–finishing .66 seconds ahead of runner-up Carter Anderson of Bettendorf.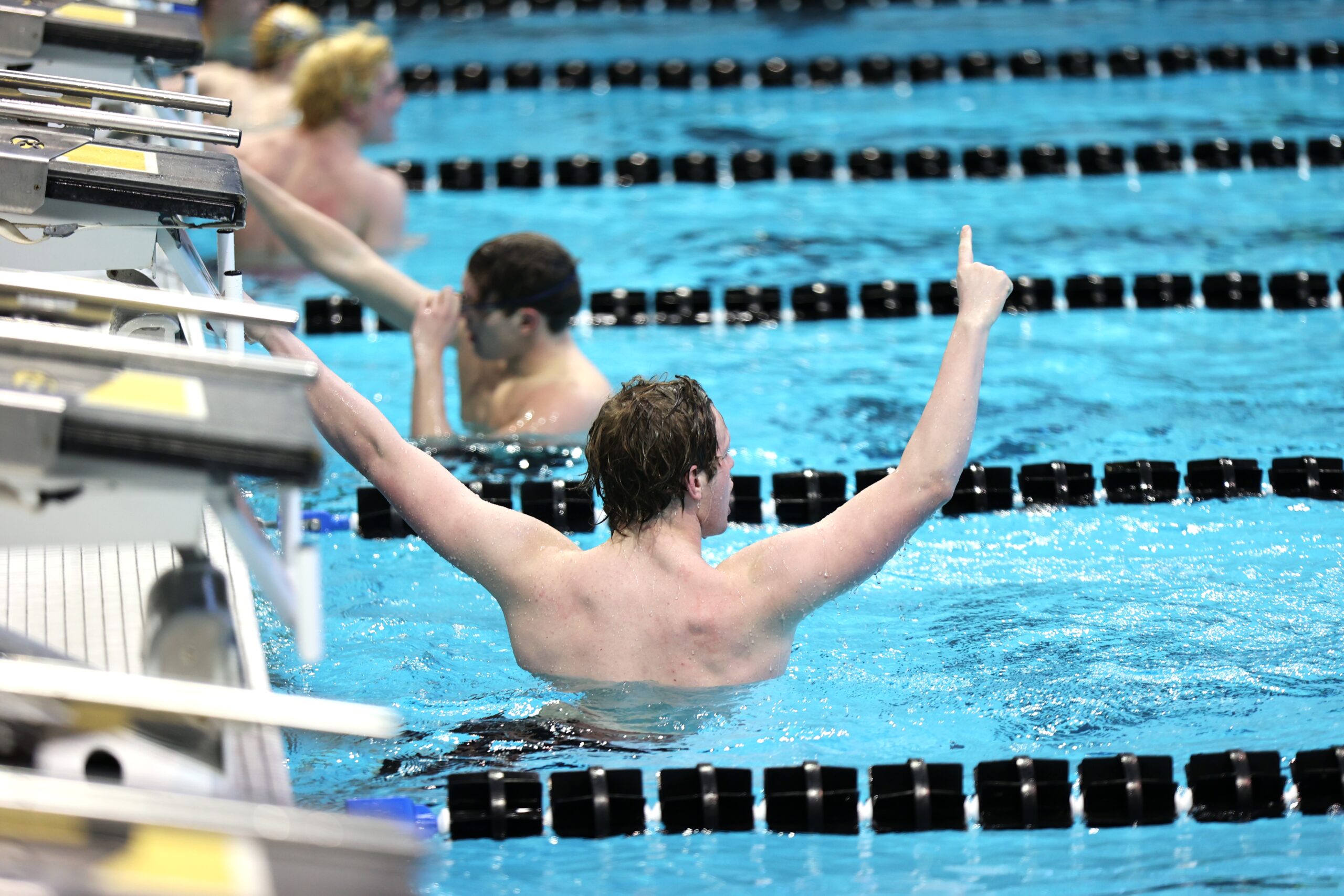 "Before the race I knew it was mine," said Swanepoel, who had placed second in the butterfly in each of the previous two seasons. "I just had to stay in my own lane and swim my own race. I'm so happy to have been able to do this with my teammates who have supported me all year through the injuries and time away (from the squad)."
Swanepoel knocked off defending champion Andrew Reiter of Waukee, who finished fourth on Saturday in 49.02. He led eighth-ranked Ankeny to a seventh-place finish overall.
The Hawks finished with 119.5 points, edging CIML rival Ames by two points.
"To see Lance win a state championship and Owen (Schwebach) make the podium in two individual events sets the tone and sets high expectations for next year," said Ankeny coach Justin Crouch. "With their hard work and dedication, it will really be the cornerstone of our team. I look forward to seeing them challenge themselves and continue to improve."
No. 1 Waukee easily captured its second straight crown. The Warriors racked up 293.5 points, while No. 5 Iowa City West was the runner-up with 232.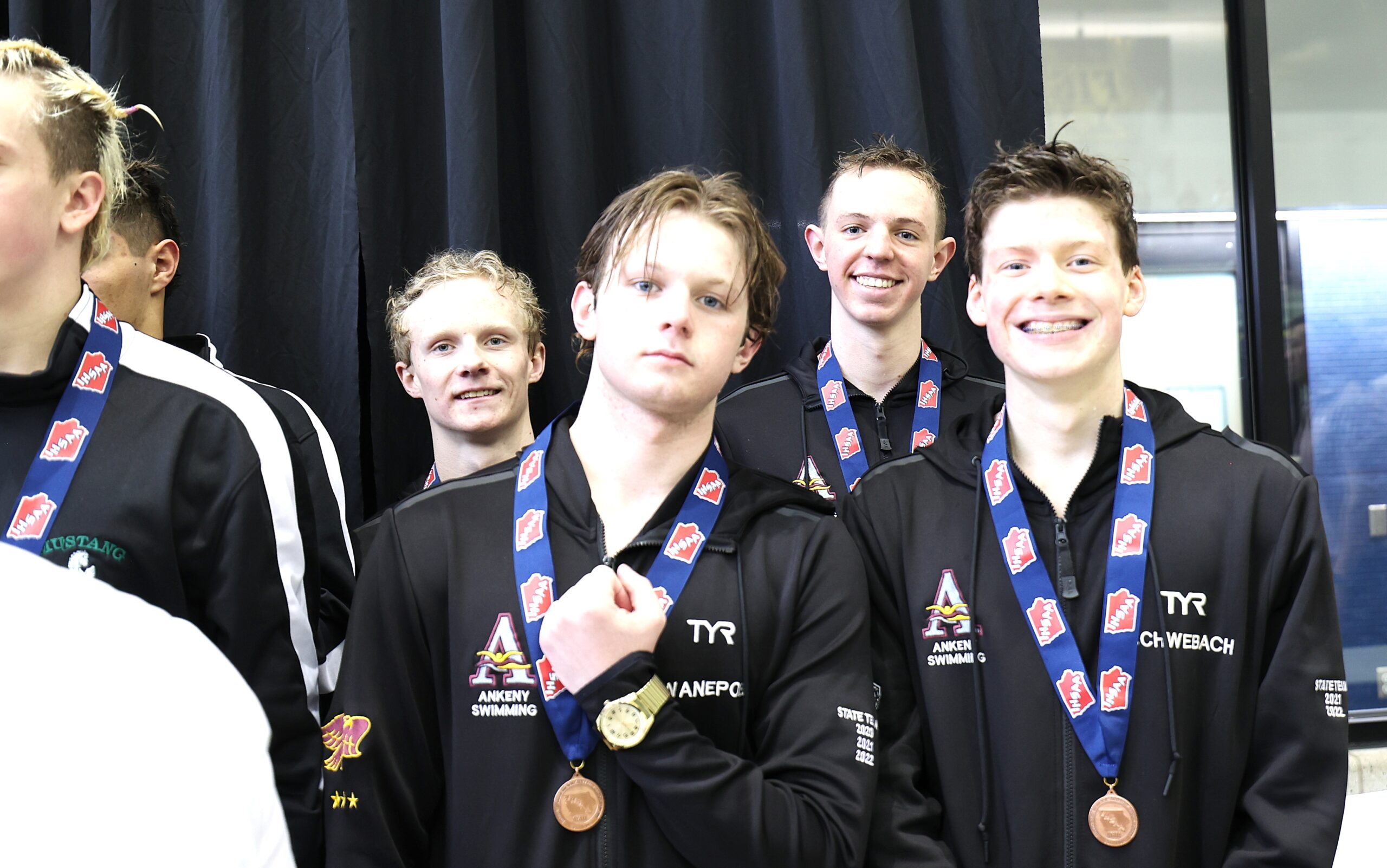 Ankeny placed eighth in the final event, the 400 freestyle relay, to move ahead of Ames in the team standings. The foursome of Swanepoel, Zach Zinn, Calvin Howard and Schwebach posted a time of 3:11.80 to finish 1.54 seconds ahead of the ninth-place Little Cyclones.
"It was a very good weekend for our team," Crouch said. "To see the improvements that this group has made throughout the seasons was great to see. It isn't just a testament to our senior class for their awesome leadership but to our team as a whole."
Swanepoel earlier placed fourth in the 50 freestyle. He was clocked in 21.13 seconds after going 20.76 on Friday, which earned all-American consideration.
Kohen Rankin of Sioux City North won the 50 freestyle in 20.26. He later added another title in the 100 breaststroke.
Schwebach joined Swanepoel on the awards podium in both of his individual events. Schwebach, a sophomore, placed sixth in the 50 freestyle in 21.48, moving up two spots from his seed.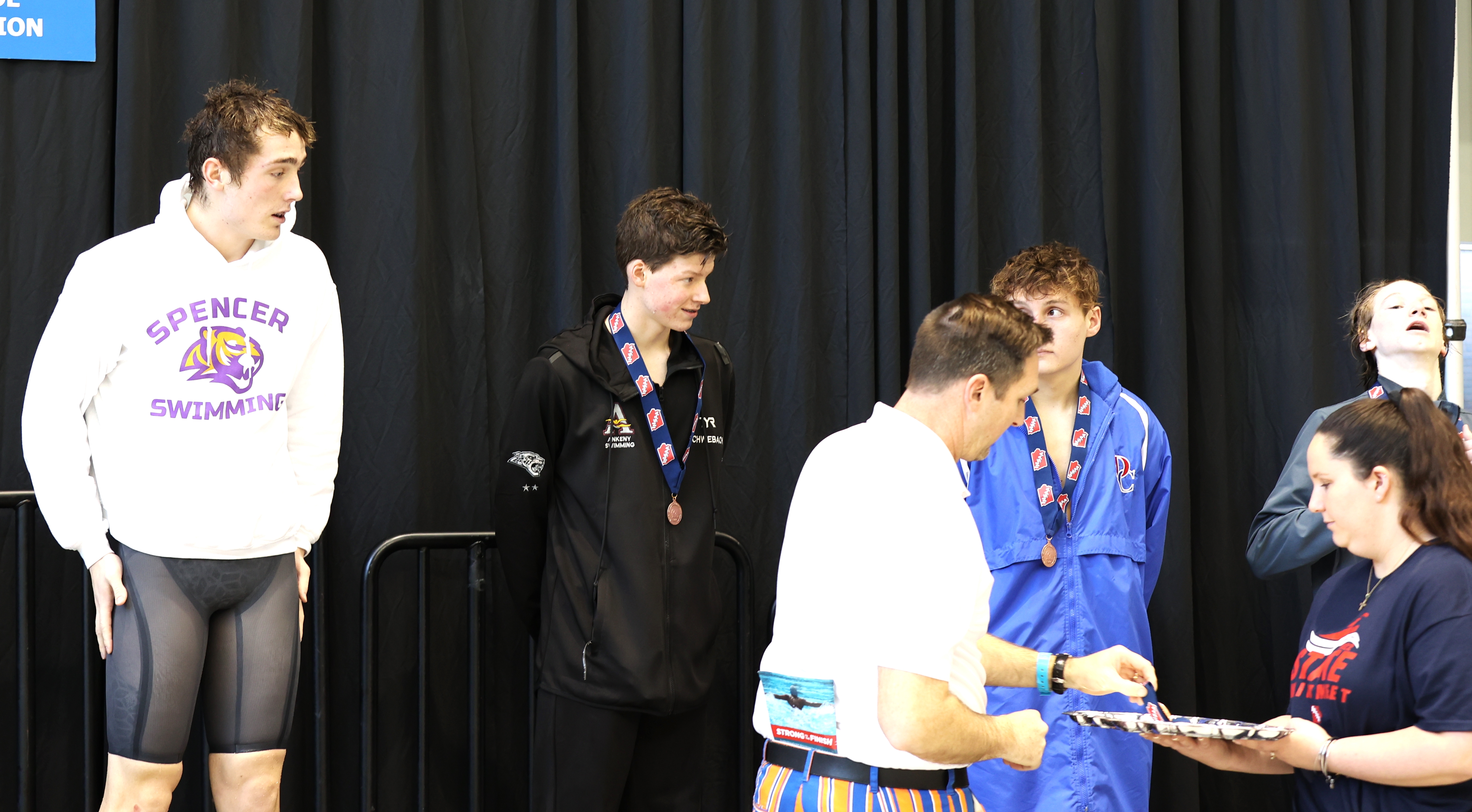 Then, Schwebach followed with a seventh-place finish in the butterfly. He was clocked in 50.67.
"I was ecstatic with my performance over the course of the state meet," Schwebach said. "Putting prelims and finals on two different days provided a unique challenge this year, but I feel it went well. I never would have expected to place in the top eight in the 50 freestyle, arguably the most competitive race, along with a sub-51 in prelims and finals in my 100 butterfly."
Ankeny scored nearly 29 percent of its points in the butterfly. Howard competed in the 'B' final of the event, tying for 14th place with Hanyu Ning of Ames in a time of 52.55.
Karsten Peters was the Hawks' other finalist. He swam in the 'B' final of the 100 freestyle, placing 14th in 48.41 seconds.
AJ Abram of Waukee won the event in 44.60 after earlier winning the 200 freestyle. He later swam the opening leg on the Warriors' winning 400 freestyle relay.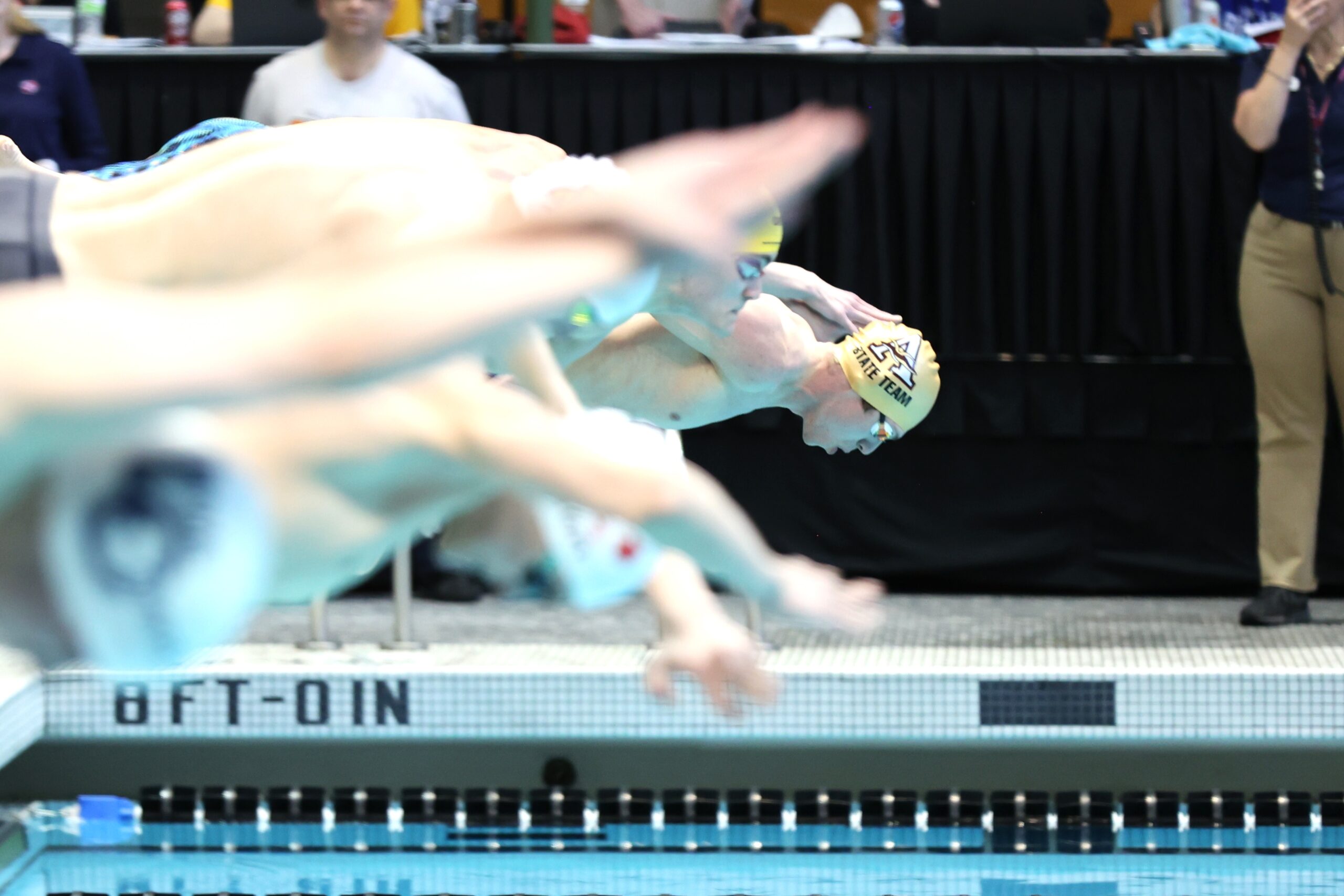 Ankeny opened Saturday's finals with a 14th-place finish in the 200 medley relay. The team of Brock Peterson, Nathan Neppl, Howard and Devin Thornton posted a time of 1:39.53.
Iowa City West won the event in 1:30.87, setting a state record.
The Hawks later took sixth in the 200 freestyle relay. The quartet of Swanepoel, Schwebach, Thornton and Zinn posted a time of 1:26.29, dropping 1.67 seconds off their time.
"This state team far exceeded my expectations," Schwebach said. "After losing 12 seniors last year, there was some doubt surrounding our state performance. My expectations were so far surpassed, and I am so proud of every single guy on this team. I think it's safe to say our expectation ceiling was broken."
Bettendorf won the 200 freestyle relay in 1:23.09, edging Iowa City West by .13 seconds.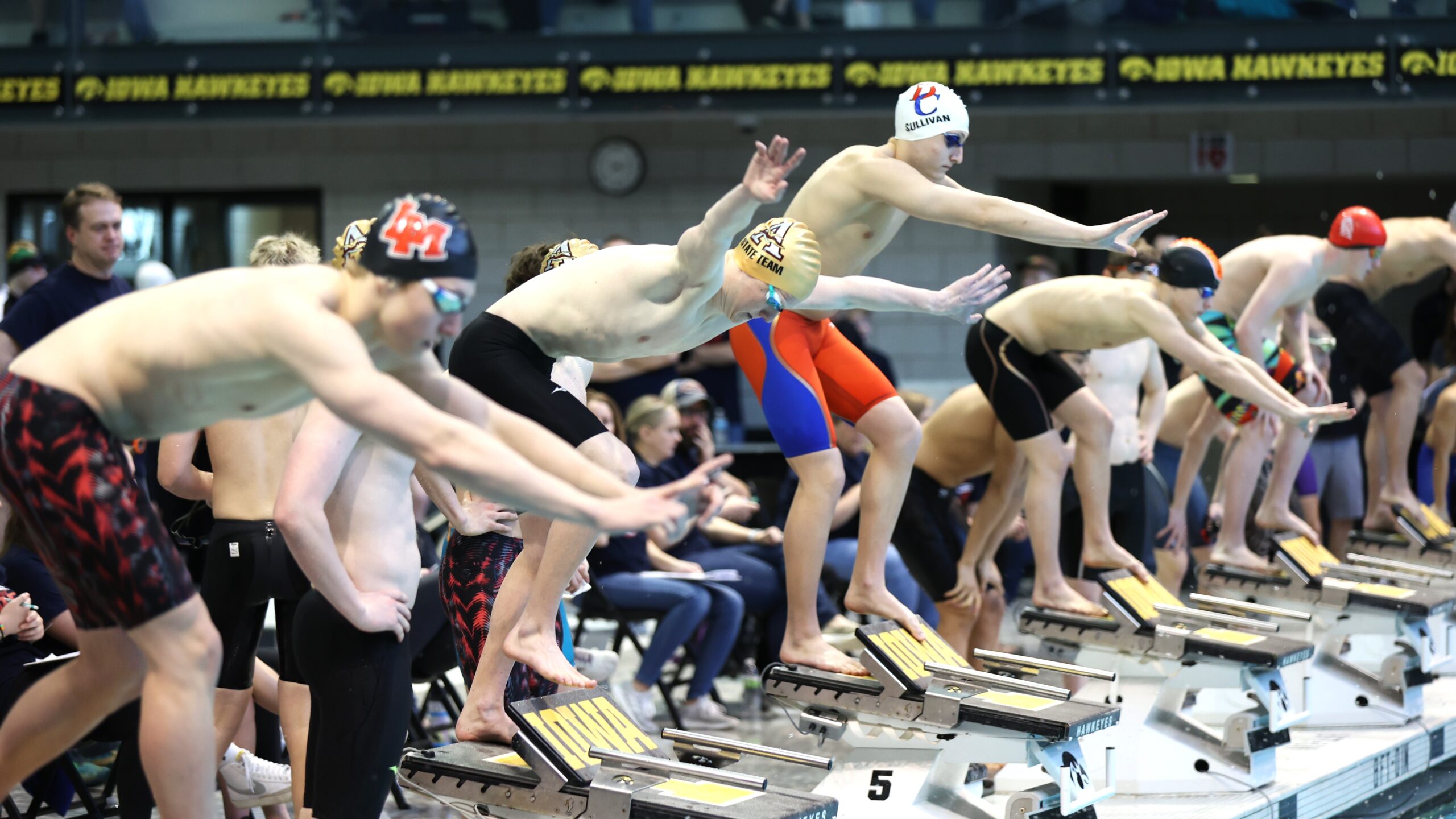 Thornton and Zinn will graduate along with fellow state qualifiers Peters, Neppl and Hudson Griffin.
"I want to thank this year's senior class for their dedication and hard work," Crouch said. "The state qualifiers showed perseverance over the years, and it's a testament to themselves as they did not see varsity time early on but they continued to work hard and continued to come back every day ready to get better. For that, they have my ultimate respect."
Valley's Jacob Pins won the 500 freestyle. Waukee also got victories from Reiter in the 200 individual medley and Asher Havenhill in the 100 backstroke.
Ankeny's seventh-place finish followed a state title in 2019 and back-to-back runner-up finishes in 2020-21.
"The end of our season showed that we still have an elite program even after all of the swimmers that have graduated from the success of the past four years," Crouch said. "I am proud of the improvements our senior class have made over four years. To see the improvements from when they started until today has been very impressive."