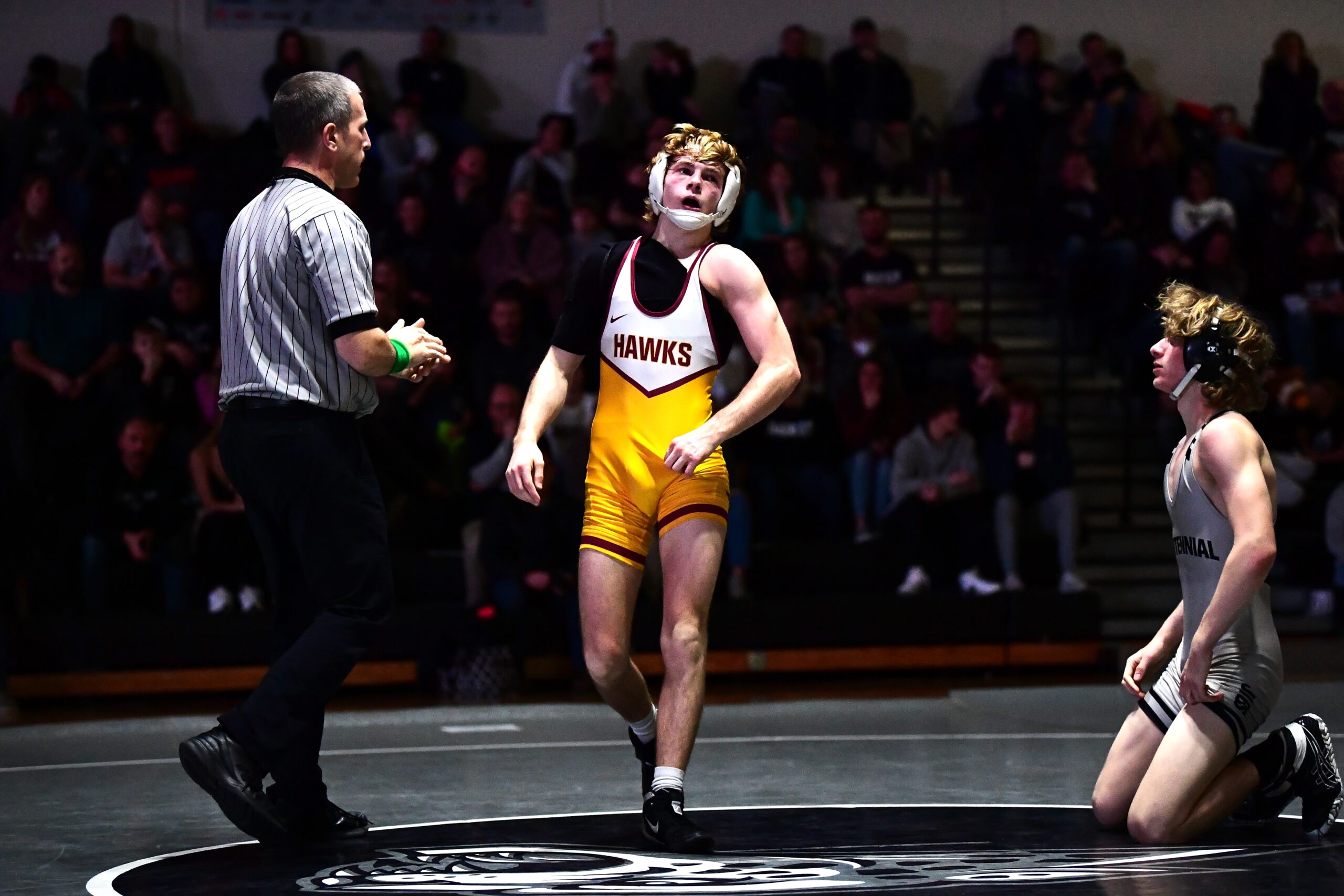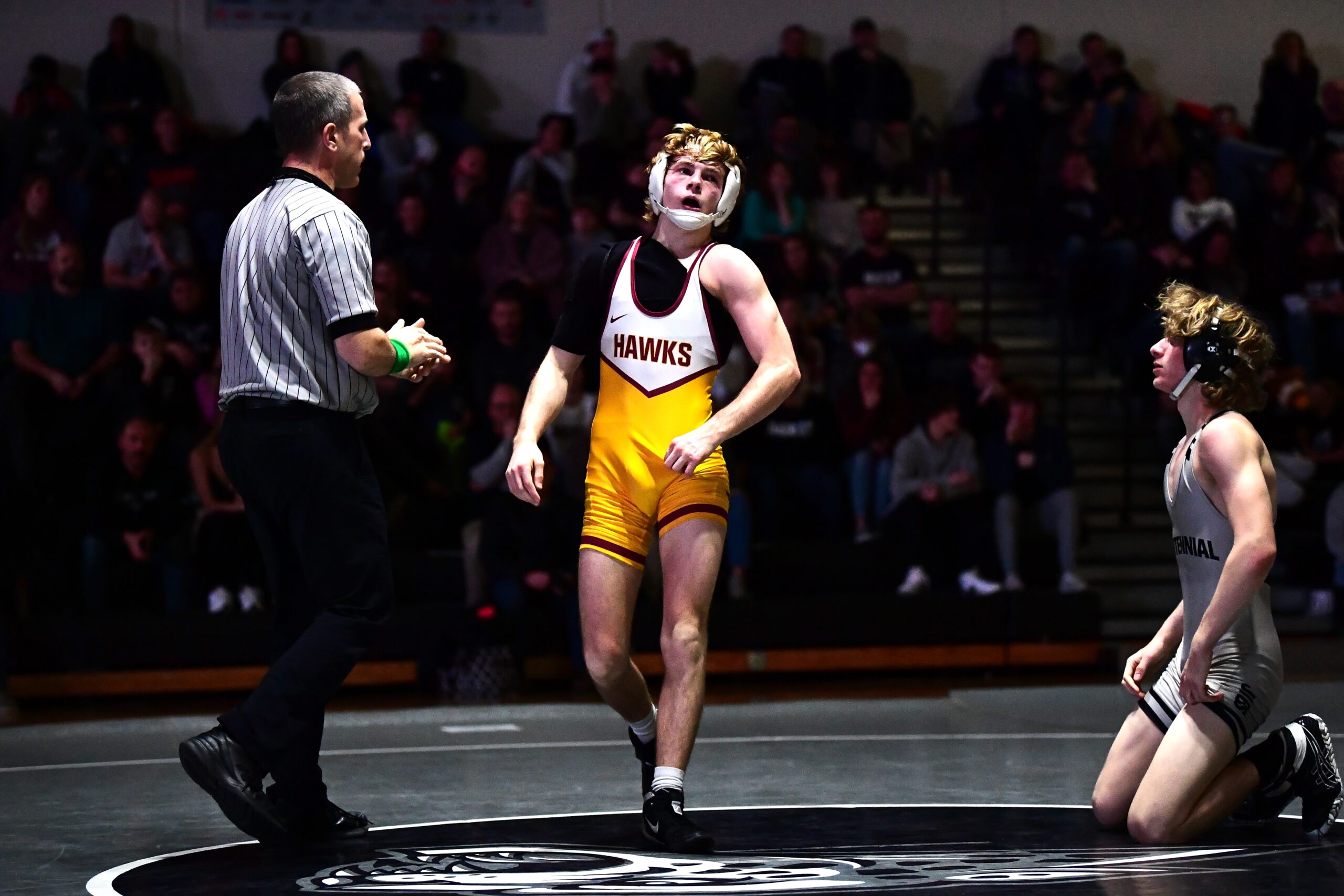 While Ankeny wrestler Trever Anderson won't achieve his goal of going undefeated this season, he could still avenge his only loss while capturing a third state title on Saturday night at Wells Fargo Arena in Des Moines.
Anderson, who is ranked second at 120 pounds in Class 3A, boasts a 34-1 record after winning both of his matches during the state duals tournament on Wednesday. His only loss came via a 3-1 overtime decision to No. 1 Carter Freeman of Waukee Northwest in the championship match at the CIML Invitational on Jan. 28 at Johnston.
Anderson will begin his quest to make some history on Thursday during the first round of the Class 3A state tournament, which is slated to start at 1:30 p.m. He is trying to become the Hawks' first three-time state champion.
Anderson won the 106-pound title as a freshman in 2019. After placing third at 113 as a sophomore, he captured the 120-pound crown last year.
Anderson will open the tournament against Jacob McKenzie of Norwalk. He appears to be on a collision course to meet Freeman in Saturday's finals.
Freeman, who owns a 45-1 mark, will face Payton Bright of Ankeny Centennial in the opening round. Bright is one of seven state qualifiers for the Jaguars, who matched Ankeny's total while placing second behind the Hawks overall during Saturday's district tournament at Fort Dodge.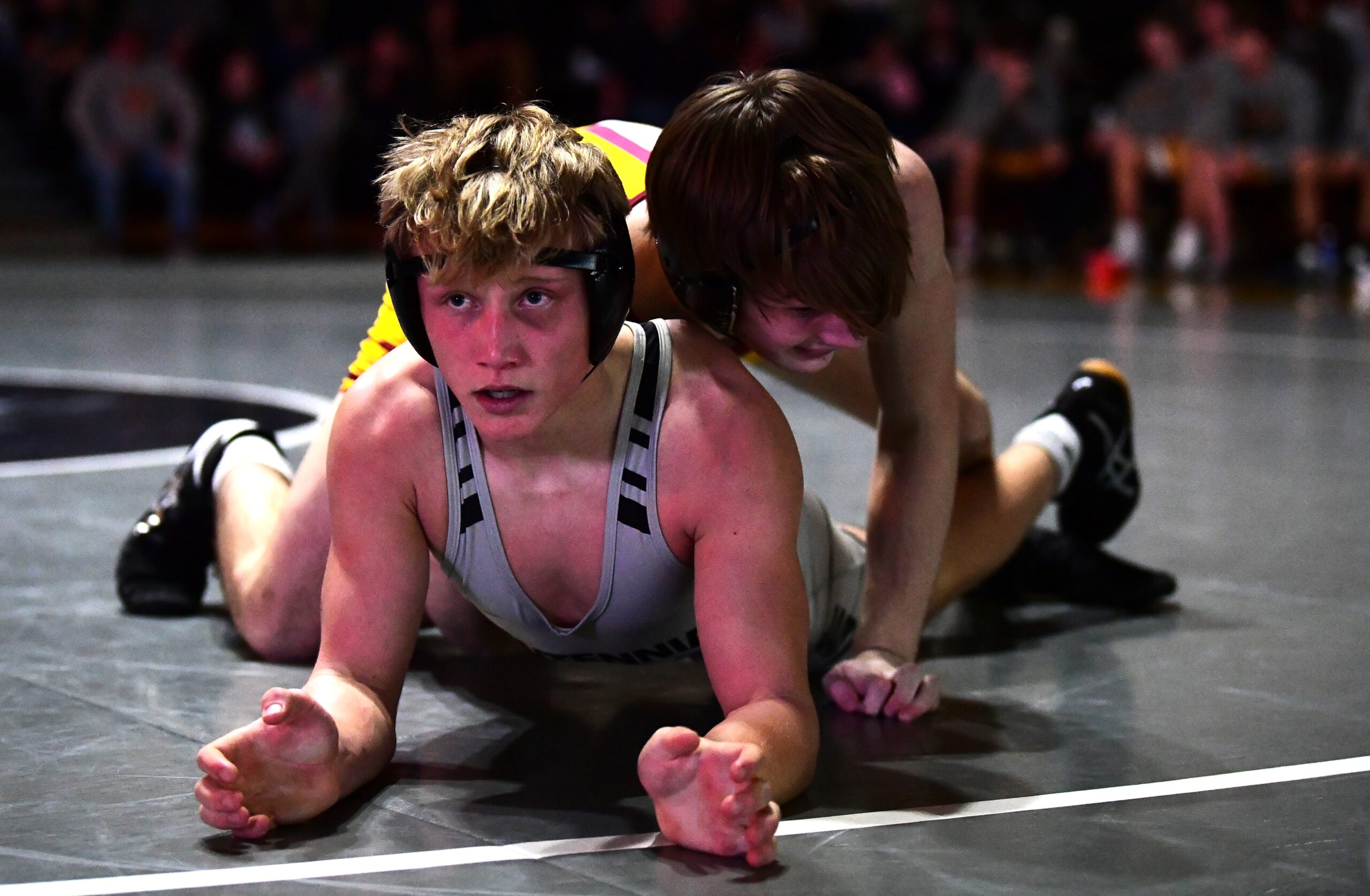 Two of the first-round matchups involving local wrestlers will feature bouts between rated opponents. Jace Anderson of Ankeny, who is ranked seventh at 145, will meet No. 10 Cooper Paxton of Waterloo West. At 138, No. 5 Lucas Bruhl of Centennial will face No. 9 Cooper Wiemann of Mason City.
Four of the Hawks' ranked wrestlers will meet unranked opponents on Thursday. Centennial appears to have a tougher draw; all four of the Jaguars' unranked qualifiers will meet highly-ranked opponents.
Here are all of the first-round matchups involving the Hawks and Jaguars:
106: No. 6 Truman Folkers, Ankeny (21-4) vs. Reid Foster, Bondurant-Farrar (31-15).
113: No. 5 JJ Maihan, Ankeny (26-12) vs. Ryan Rider, Carlisle (26-7).
120: Payton Bright, Ankeny Centennial (19-22) vs. No. 1 Carter Freeman, Waukee Northwest (45-1); No. 2 Trever Anderson, Ankeny (34-1) vs. Jacob McKenzie, Norwalk (19-14).
126: No. 5 Ben Hansen, Ankeny (28-9) vs. Noah Madison, Johnston (32-9).
132: Cael Wiener, Ankeny Centennial (18-9) vs. No. 6 Cooper Hanson, Southeast Polk (30-12).
138: No. 5 Lucas Bruhl, Ankeny Centennial (17-2) vs. No. 9 Cooper Wiemann, Mason City (15-6).
145: Carter Bennett, Ankeny Centennial (30-14) vs. No. 4 Bas Diaz, Waverly-Shell Rock (36-4); No. 7 Jace Anderson, Ankeny (35-6) vs. No. 10 Cooper Paxton, Waterloo West (35-2).
152: No. 3 Carter Cahill, Ankeny Centennial (33-4) vs. Trayton Kurimski, Western Dubuque (Epworth) (31-13).
160: No. 4 Jackson Helmkamp, Ankeny Centennial (8-1) vs. Elijah Terwilleger, Iowa City Liberty (31-7).
170: Xander Kenworthy, Ankeny (28-14) vs. No. 4 Braylon Kammrad, Council Bluffs Lewis Central (33-7).
182: Will Hinrichs, Ankeny (17-8) vs. No. 3 Ben Egli, Fort Dodge (31-12).
195: Kaden Kaiser, Ankeny Centennial (30-15) vs. No. 2 Bradley Hill, Bettendorf (41-1).