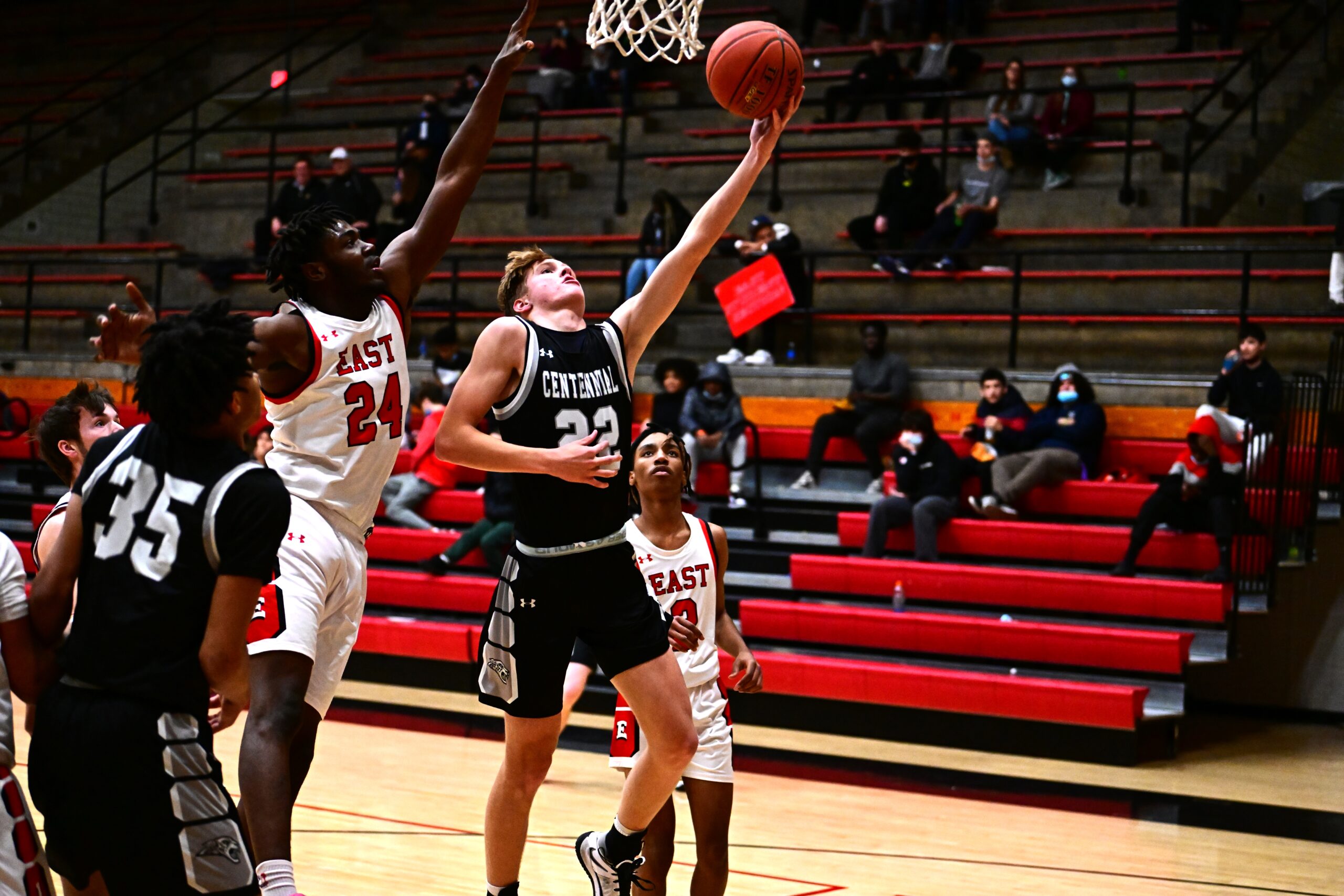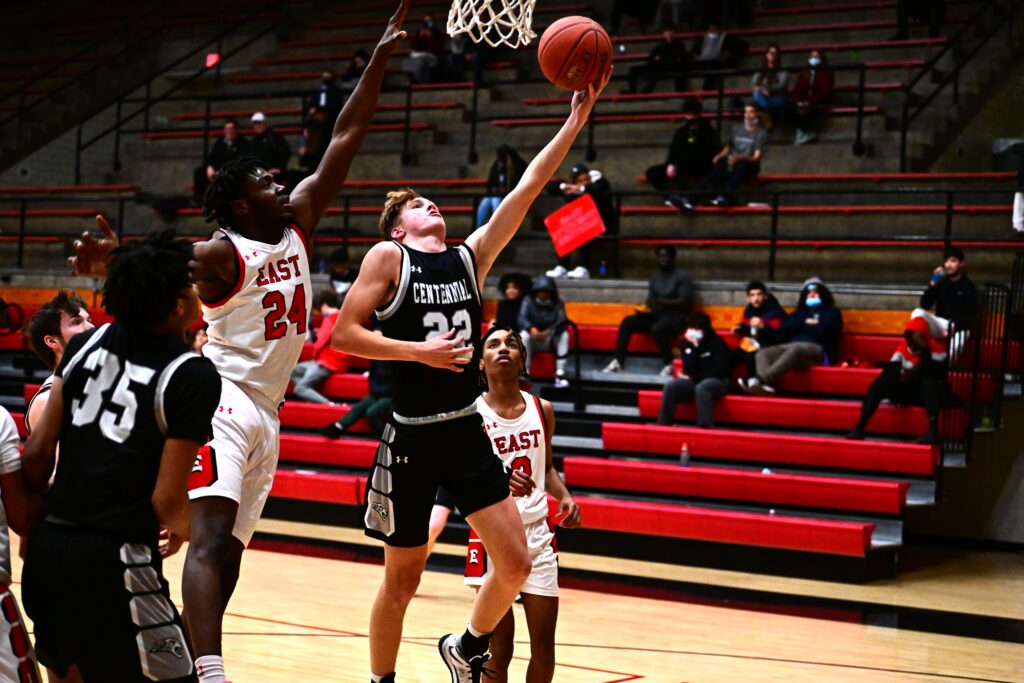 A second-half scoring drought proved to be costly for the Ankeny Centennial boys' basketball team in its regular-season finale on Friday at Urbandale.
The J-Hawks rallied from a 27-15 halftime deficit to forge a 44-44 tie at the end of regulation, then outscored No. 10 Centennial in overtime, 11-7, to post a 55-51 victory in the non-conference game.
"It was very disappointing," said Centennial coach Bob Fontana. "Our defense was outstanding the first half except for one possession at the end of the first quarter. The second half we had a combination of bad offensive possessions which led to some defensive breakdowns. And our free-throw shooting was very poor. We made only 8-of-18 attempts and missed the front end of every one-and-one (opportunity)."
Luke Winkel made a 3-point goal at the buzzer to give Centennial a 40-31 lead after three quarters. But the Jaguars then scored just four points in the final period, allowing Urbandale to rally.
Both teams had a chance to win the game at the end of regulation.
"We had the ball, but then we lost it with about 30 seconds left," Fontana said. "Urbandale then held it for the last shot, but we did a really good job of defending it."
The Jaguars held a two-point lead in overtime with less than a minute left before Urbandale hit a 3-pointer to take the lead. After another Centennial turnover, the J-Hawks sealed the win at the charity stripe, where they went 14-of-21.
"It just came down to them making some free throws and us not scoring," Fontana said.
It was the third game in five days for Centennial (12-9), which played without senior guard Jackson Snyder. Snyder re-injured his hip when he took a hard fall during Monday's game against Marshalltown, then left Tuesday's contest at Des Moines North when it continued to bother him.
"We missed his leadership and the way he's been playing," Fontana said of Snyder, who has averaged 16.0 points over the last seven games. "Hopefully, he'll be ok to go next Friday (in substate play). But still, the guys we had out there should have been able to get the job done. You've got to play the hand that you're dealt, and we just didn't get it done."
Easton Pratt led Centennial with a career-high 13 points. Chris Louis chipped in 11, while Caden Kelling and Reece Robinson each added eight points and six rebounds. Kelling also had four assists and three steals, while Chase Schutty grabbed 10 boards in the loss.
Urbandale (11-10) snapped the Jaguars' two-game winning streak while ending its own recent futility in close games. The J-Hawks had been 1-3 in February with the three losses coming by a total of seven points.
Grant Uecker went 2-for-4 from behind the arc and led Urbandale with 16 points. He also had six rebounds, eight assists and two steals.
Greysn Schmitz contributed 14 points, and Brice Lange added 11. Kirby Schmitz grabbed eight boards, and Cody Pearce had four blocks.
"It was a very tough loss," Fontana said. "Hopefully, we learned from it. Now everybody is 0-0."
The Jaguars will host Des Moines Hoover (14-8) or Fort Dodge (3-18) in a Class 4A substate semifinal on Friday at 7 p.m.
"The way we played the first half tonight I'd give us a good shot to go somewhere in the postseason," Fontana said. "But the way we played the second half, that's not going to happen. We just have to regroup."