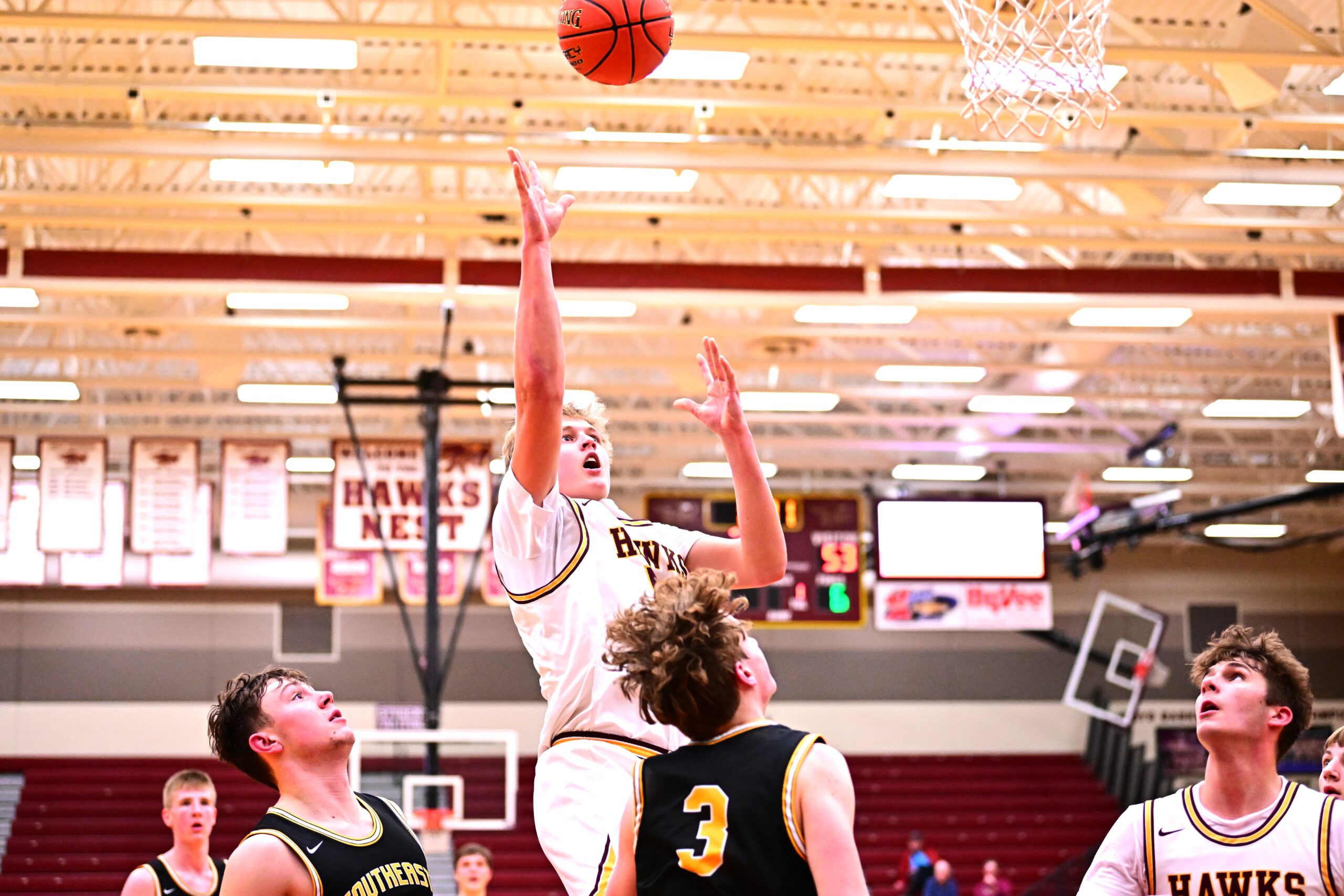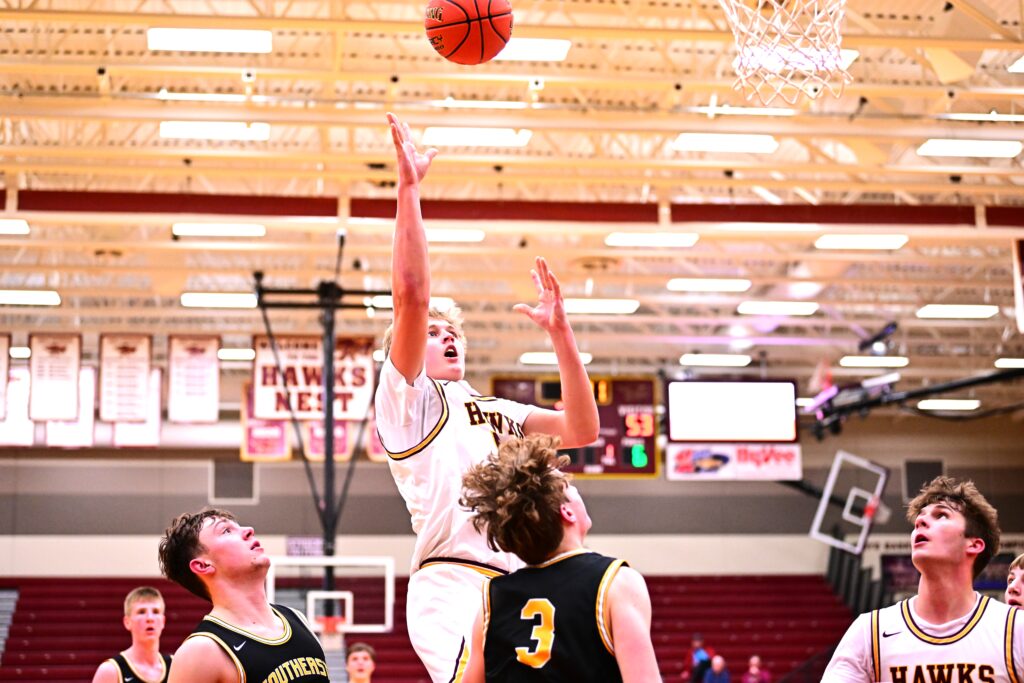 The Ankeny boys' basketball team wanted to keep its momentum going heading into postseason play.
The ninth-ranked Hawks accomplished their goal with a 70-50 victory over visiting Des Moines North in a non-conference game on Friday.
"I think tonight's win was very important for our team heading into the playoffs," said junior post player JJ Kohl. "It's all about getting hot at the right time, and this will only help."
Ryan Crandall had 15 points, Kohl chipped in 14, and Carson Johnson added 12 as Ankeny closed out the regular season at 17-4. Maddox Ward dished out four assists.
The Polar Bears' record dropped to 2-20.
"I thought North played really well," said Ankeny coach Brandt Carlson. "They attacked us in some spots and made some shots. I thought our guys were playing back on their heels a little bit. But I'm really happy that we went through that and had to compete, and defensively we got better in the second half."
The game was tied at 27-27 before Ankeny closed out the first half on a 10-0 run to build a 37-27 lead. Johnson made a pull-up jumper along the left baseline to ignite the run with 2 minutes left.
Johnson, a sophomore guard, had six of his points in the second quarter. He returned to the Hawks' lineup after sitting out Tuesday's win over Southeast Polk due to a knee injury.
"He looked like he never had a problem," Carlson said. "I think we've cleared that hurdle."
Kohl scored the last four points of the half at the free-throw line, including two with no time left. He made a 3-point goal midway through the third quarter, then later scored again at the end of the period to extend the Hawks' lead to 56-38.
Kohl has reached double digits in scoring in five of the last six games, even though he doesn't start. Late in the first quarter, he missed a 3-pointer from the top of the key, but then rushed down the lane and tipped it back in.
"That's definitely what his role is, and he's getting so good at it," Carlson said of Kohl's ability to provide some instant offense off the bench. "He's a talented guy, and we're glad he's on our team."
Crandall scored his team's first seven points of the fourth quarter as Ankeny extended its margin to 63-42. The Hawks led by as many as 23 points.
Ankeny will host Sioux City North (2-19) or Sioux City West (6-14) in a Class 4A substate semifinal on Friday.
"I think we'll be ready," Carlson said. "We're looking forward to it."