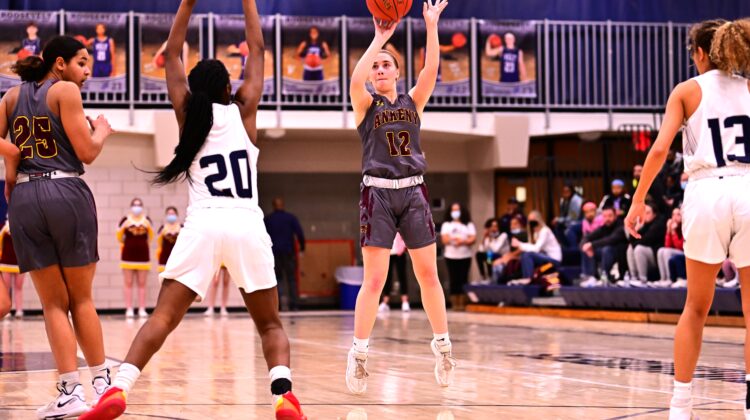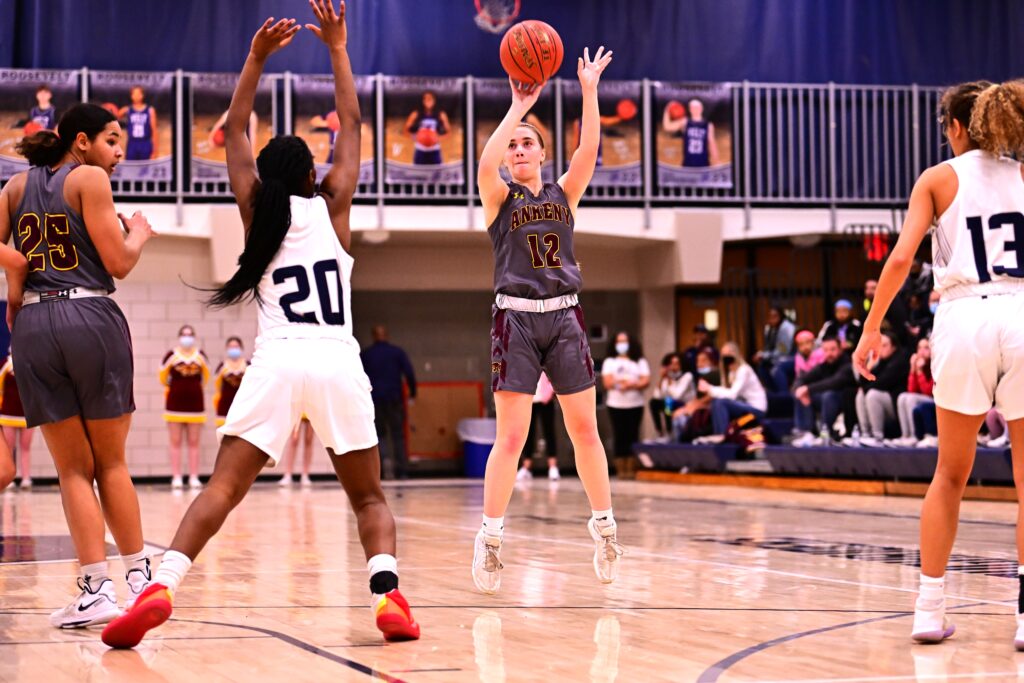 Dru McAnelly is going to remember the journey more than the end result.
The Ankeny girls' basketball coach tried to keep his emotions in check after his team closed out an historic season with a heartbreaking loss on Wednesday.
"I told (the players) after the game that this is the group that got this program over the hump," said McAnelly. "We've obviously in the last couple of years taken great strides. Yeah, we didn't get to Wells Fargo (Arena) which was our ultimate goal, but this group will forever live with etching their place in Hawkette basketball history with the five or six records we set this year. The program has come a long way in six years.
"I'm just so proud of them," he added.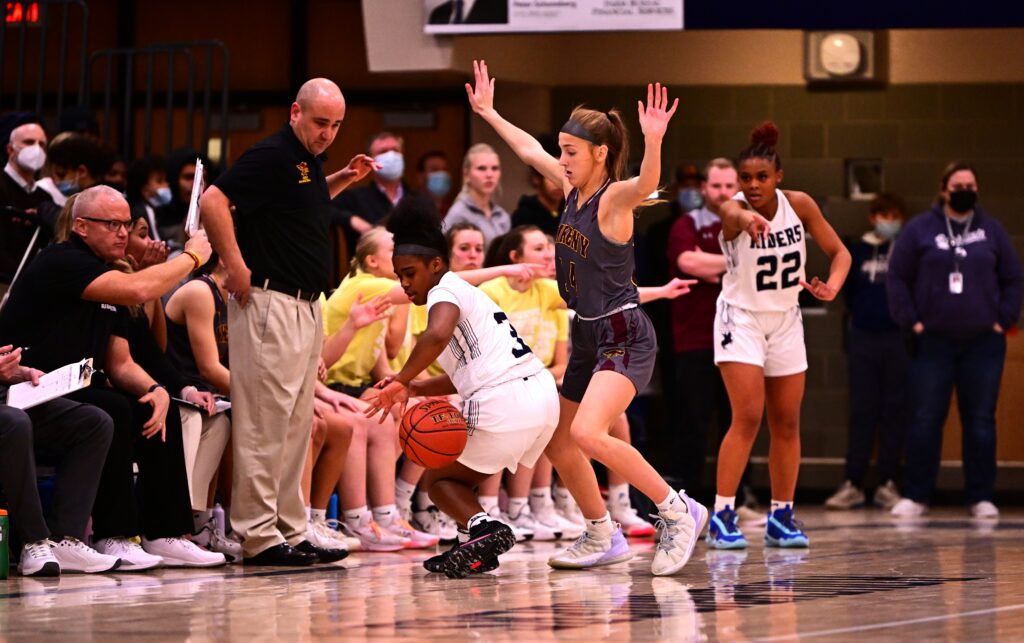 Tenth-ranked Ankeny's dream of qualifying for the state tournament came to an end in the final seconds of a Class 5A regional final at No. 2 Des Moines Roosevelt. The Roughriders got a driving bank shot from Amaya Davison as time expired to post a 49-47 victory.
The Hawkettes finished with a 16-7 record, the program's best mark since the split into two high schools in 2013.
"We were just really motivated because we really wanted it," said Ankeny guard Savannah Gage. "But I knew (Roosevelt) wanted it just as much, so I knew it was going to be a battle."
Ankeny rallied from a 10-point deficit in the fourth quarter and took a 45-44 lead when Karsen Jacks rebounded her own miss and put it back in with 55 seconds left. It gave the Hawkettes their first lead since another rebound basket by Jacks had put them ahead, 12-11, with 2:18 remaining in the first period.
Roosevelt, which was riding an 18-game winning streak, did not panic.
"My teammates and my coaches were giving us the support that we needed not to get nervous," said Davison, whose team blew an 18-point lead and lost to Ankeny Centennial in last year's regional final. "Basketball is a game of runs, so we knew it was going to happen."
On the Roughriders' ensuing possession, Davison drained a 3-point goal from the right wing to give her squad a 47-45 advantage with 30 seconds to go. She had missed her previous three attempts from behind the arc.
Ankeny's Jasmine Moser was fouled while setting a pick with 15.5 seconds remaining. A 58.1 percent shooter from the charity stripe, Moser then calmly sank both ends of a one-and-one opportunity to tie the game.
As the final seconds ticked off the clock, Roosevelt's Trinity Cheatom passed the ball to Davison near the top of the key. Davison drove down the right side of the lane and–with Ankeny defender Jenna Pitz draped all over her–banked in the game-winner.
"Honestly, I didn't know how much time was on the clock," said Davison, who finished with 13 points. "But when I heard everyone yelling, I just took what they gave me and shot the ball."
Roosevelt (20-2) advanced to the state tournament despite getting just six points from Iowa State recruit Arianna Jackson, who went 2-for-9 from the field. She was averaging 14.1 points.
"That's why they are rated No. 2," McAnelly said of the Roughriders. "They've got multiple girls who can score in multiple ways, and they made two incredible plays at the end. They hit a 22-footer and a driving layup through our body and off the top of the glass. But that's basketball."
Cheatom went 4-of-4 from 3-point range and led Roosevelt with 14 points. She also had six rebounds, three assists and a steal.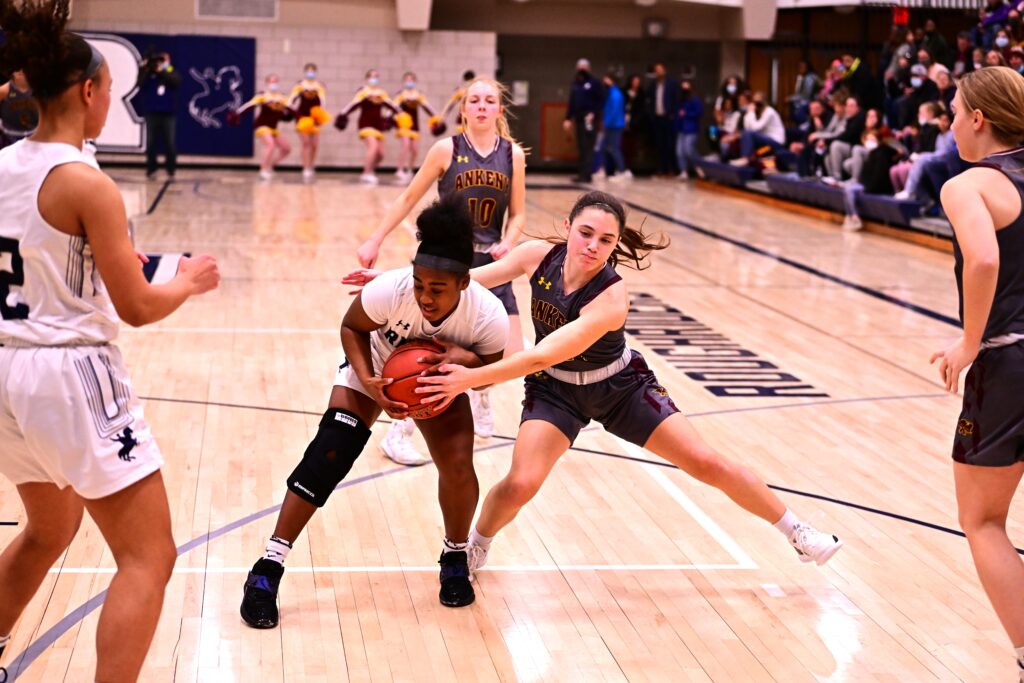 "They have many other weapons that make them very versatile," Gage said. "But Jackson is a good player, and I can definitely see all of them playing well at the Well."
The Roughriders attempted just two free throws but went 9-of-22 from behind the arc (40.9 percent). They made five treys in the first quarter alone.
"We felt like mixing (our defenses) up was the way to go, giving them different looks and trying to disrupt their rhythm," McAnelly said. "We had seen on film that the zone had kind of slowed them down, but then they hit all those 3s early on. You've got to give them credit. They made some shots."
Pitz led Ankeny with 15 points and three assists. Gage chipped in 12 points, Jacks had 8, and Moser and Kendra Lewis each added six.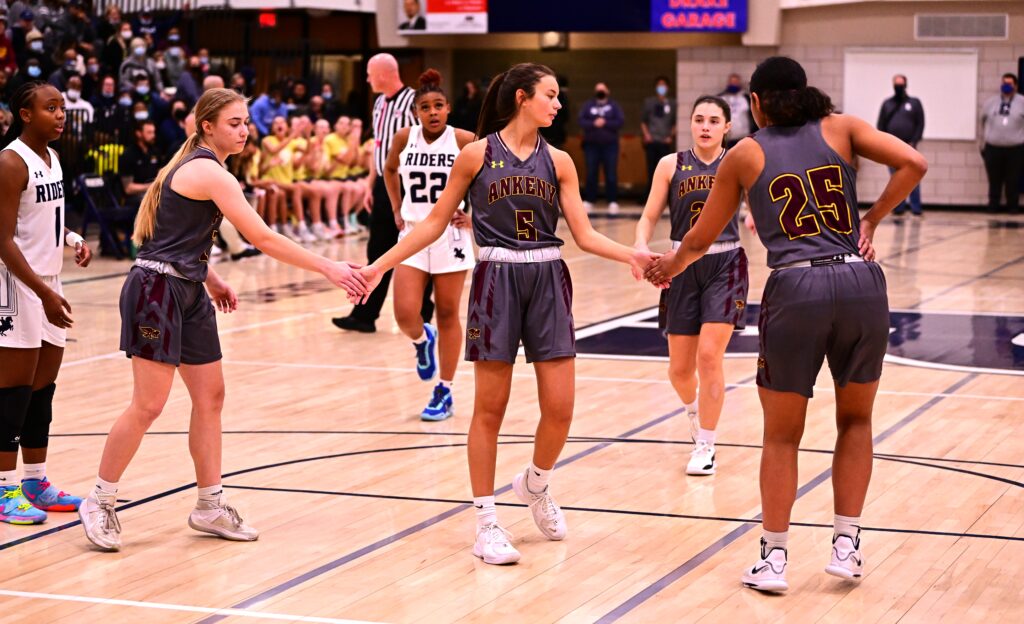 Moser also grabbed 10 rebounds and Jacks added nine, helping Ankeny to a 38-22 advantage on the boards. Jacks also had two steals.
Lewis made her second 3-pointer with 5 minutes left in the game, capping a 7-0 run that pulled the Hawkettes within 42-39. Moser later had a huge block at one end of the court, then scored at the other end on the ensuing possession to cut Roosevelt's lead to 44-41.
Pitz followed with two free throws at the 2:32 mark to pull Ankeny within 44-43, setting the stage for the dramatic finish.
"We were down 10 multiple times and then took the lead, and then we tied it up at the end," McAnelly said. "But they just made one more play than we did."
The Roughriders will play No. 7 Valley (18-5) in the Class 5A quarterfinals on Monday at 1:30 p.m.