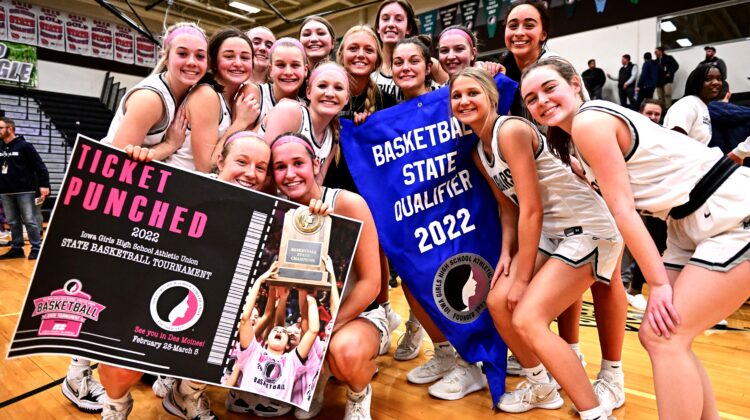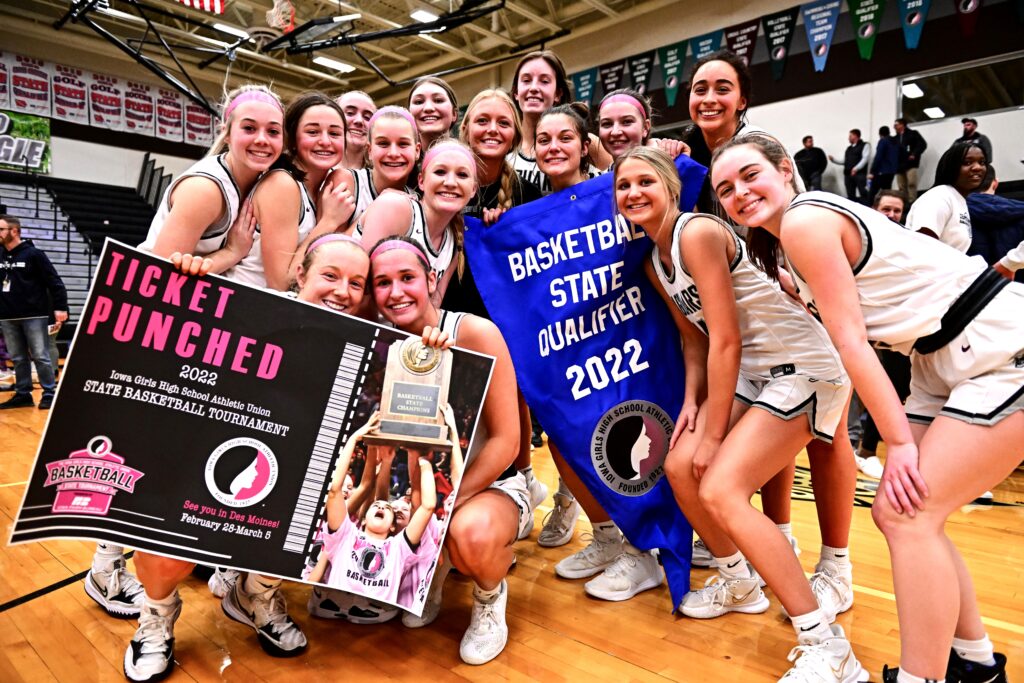 The Ankeny Centennial girls' basketball team is headed to Wells Fargo Arena for the second straight year.
The Jaguars were nearly joined by crosstown rival Ankeny.
Third-ranked Centennial held off No. 13 Sioux City East, 46-41, in a Class 5A regional final on Wednesday at Centennial. The Jaguars (20-3) advanced to the state tournament for the fourth time in their history.
"The game to go to state is always going to be (a tough one)," said Centennial coach Scott DeJong. "We played a team that was senior-laden with a coach's daughter, they're very athletic, and they played really hard. But I thought we played well. It was two teams really going at it."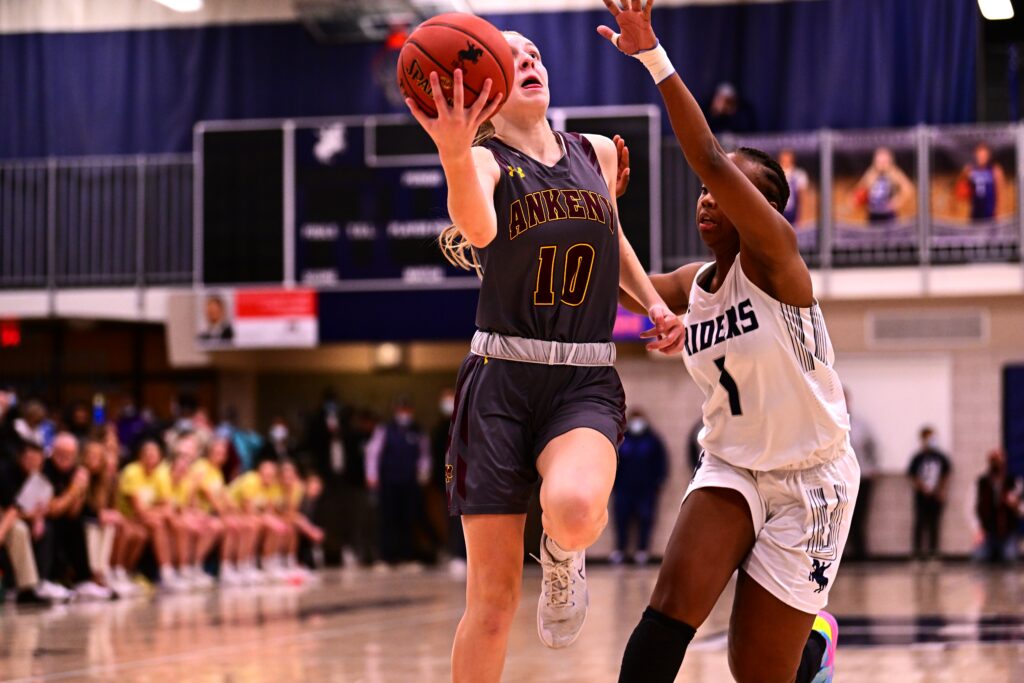 No. 10 Ankeny, meanwhile, suffered a heartbreaking loss in another regional final at No. 2 Des Moines Roosevelt. The Roughriders posted a 49-47 victory on Amaya Davison's driving layup in the final seconds.
"Roosevelt is a great team," said Ankeny guard Savannah Gage, whose squad finished the season with a 16-7 record. "We ran into a really talented team and we played our butts off. Hats off to them."
Centennial will play No. 6 Waterloo West (21-2) in the Class 5A quarterfinals on Monday at 3:15 p.m.
Check back on Thursday for complete coverage of both games.