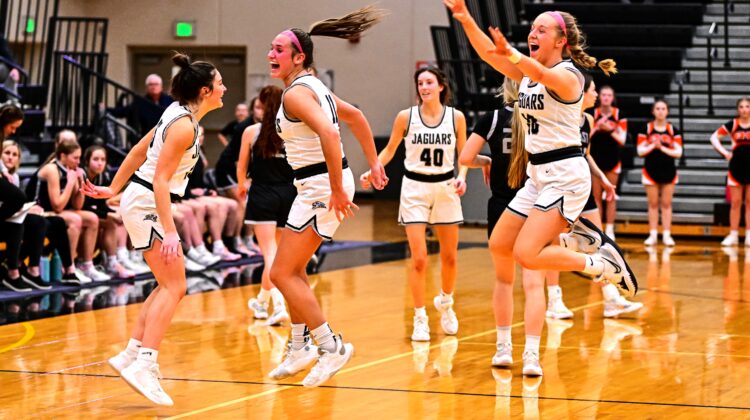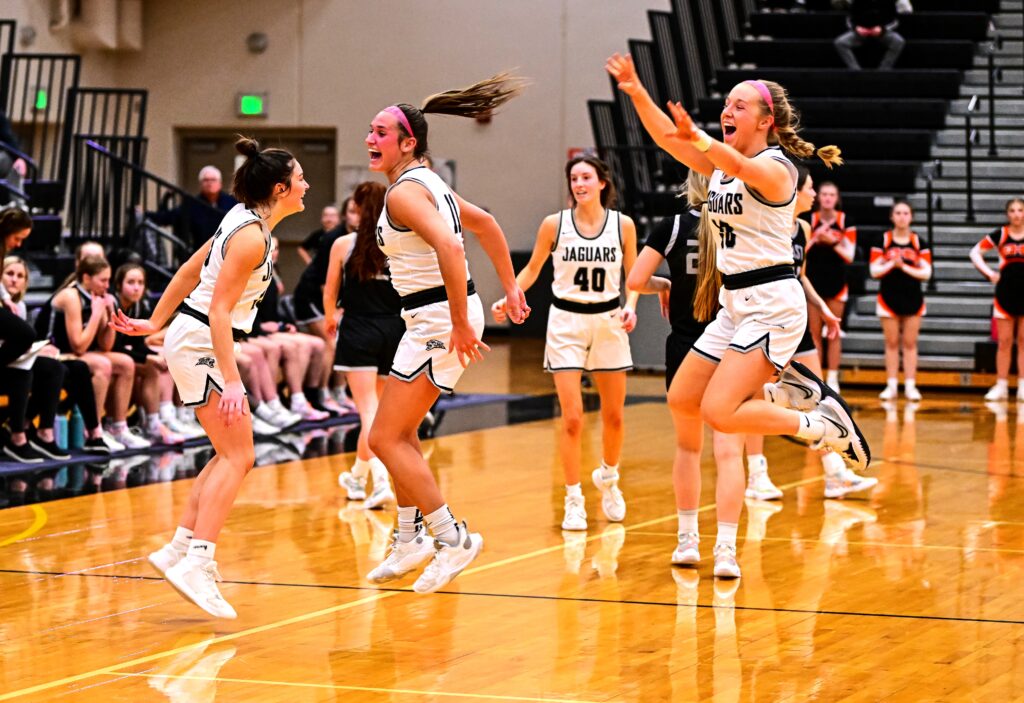 Ankeny Centennial's Cleao Murray stood at the charity stripe in the final seconds of Wednesday's game against visiting Sioux City East with a chance to send her team to the girls' state basketball tournament.
She wasn't going to let this opportunity slip away.
Murray made four straight free throws in the final 7.8 seconds and the third-ranked Jaguars held on to beat No. 13 Sioux City East, 46-41, in a Class 5A regional final. They advanced to Wells Fargo Arena for the second straight year and the fourth time in program history.
"It feels great," said Murray, who scored nine of her 11 points in the fourth quarter. "I think anyone who has played there (at state) knows how it feels to play on such a big stage. There's nothing like it!"
A year ago, Centennial (20-3) rallied from an 18-point deficit to beat Des Moines Roosevelt in a regional final. Wednesday's game didn't require a similar comeback, but it was far from easy, either.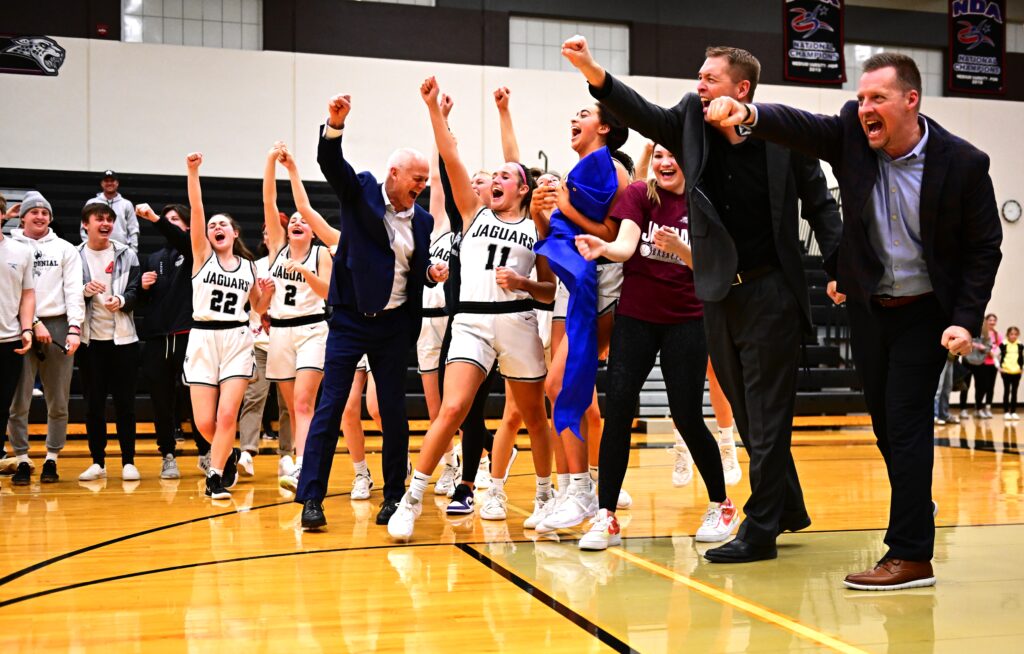 Sioux City East (15-8) is the same team that shocked Caitlin Clark's Dowling Catholic squad in a regional final two years ago.
"They were an athletic team with size that played a lot of different defenses that we had to adjust to," Centennial guard Makenna Clark said of the Black Raiders.
Clark scored a game-high 16 points and also had two steals to lead Centennial. She had seven of her points in the fourth quarter.
"Her ballhandling at the end against their pressure was huge," Centennial coach Scott DeJong said of Clark. "She was able to get the ball up the floor and get us into our offense and draw some fouls."
Sioux City East trailed by 24-14 early in the second half before closing the gap to just two points after three quarters. Kayla Benson banked in a shot at the buzzer to cut Centennial's lead to 30-28.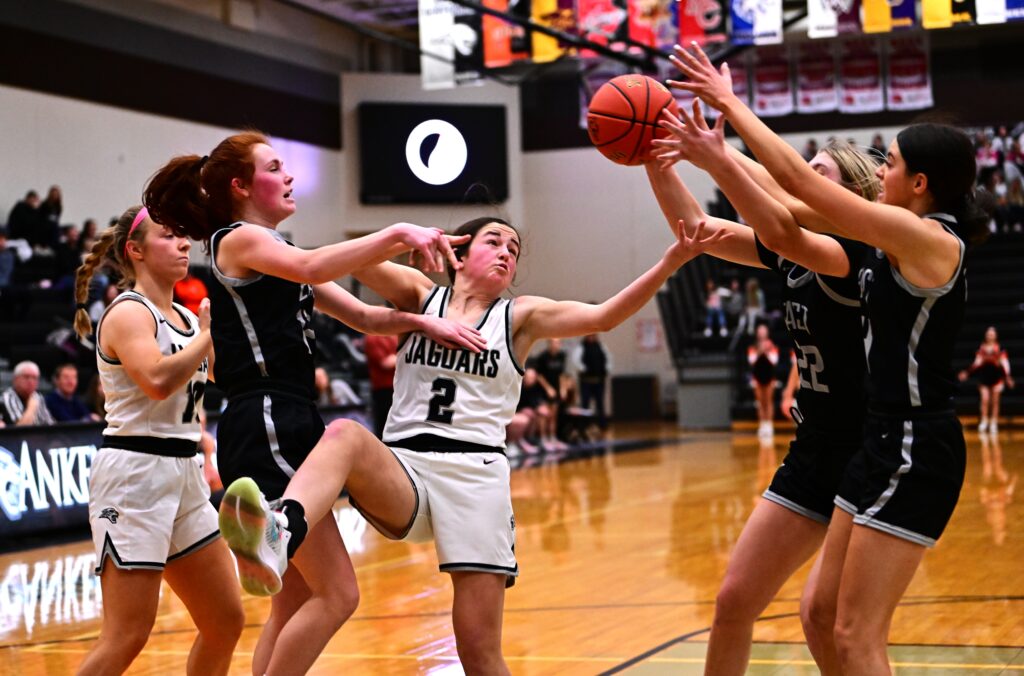 The Black Raiders had three chances to tie or take the lead in the final period, but were unable to convert. Murray then drained a 3-point goal with 5 minutes 45 seconds left to give her team some breathing room.
"I really did expect it to be this tough. Games this time of year are always tough no matter who you play," Murray said. "The key was definitely stopping their penetration and getting a great shot on offense. That gave us the advantage that we needed to pull ahead in the second half."
Sioux City East's Taylor Drent made two free throws with 3:25 remaining to pull the Black Raiders within 35-31. Clark hit the first of two free throws shortly thereafter before missing the second, but the Jaguars got the rebound and Murray eventually scored on a drive with 2:50 to go to make it 38-31.
"They kept coming at us. They kept punching," DeJong said. "We just kept having an answer, and that was the big thing."
Sophomore Alex Flattery made a 3-pointer to cut Centennial's lead to 38-34. Clark then responded with four straight free throws before Murray made four more in the final seconds, which helped offset Flannery's banked-in 3-pointer with 3 seconds to go.
The Jaguars connected on 15-of-18 free throws, including 9-of-12 in the fourth quarter.
"They made some runs and made some shots," DeJong said of the Black Raiders. "We sputtered a little bit and the way they play you're going to turn the ball over a little bit, but we survived. We shot the ball really well from the free-throw line, and that had been a little bit of an Achilles' heel for us."
Jaeden Pratt and Kennedy White each had eight points for Centennial. Pratt also had two blocks and grabbed five rebounds, helping the Jaguars to a 28-21 advantage on the boards.
Flattery led Sioux City East with 13 points. Benson had 12 points, while Drent added 10 points and a game-high eight rebounds.
Clark scored Centennial's first seven points of the game as the Jaguars jumped out to an early 7-4 lead. But the Black Raiders ended the first quarter with a 6-0 run to take a 10-7 lead.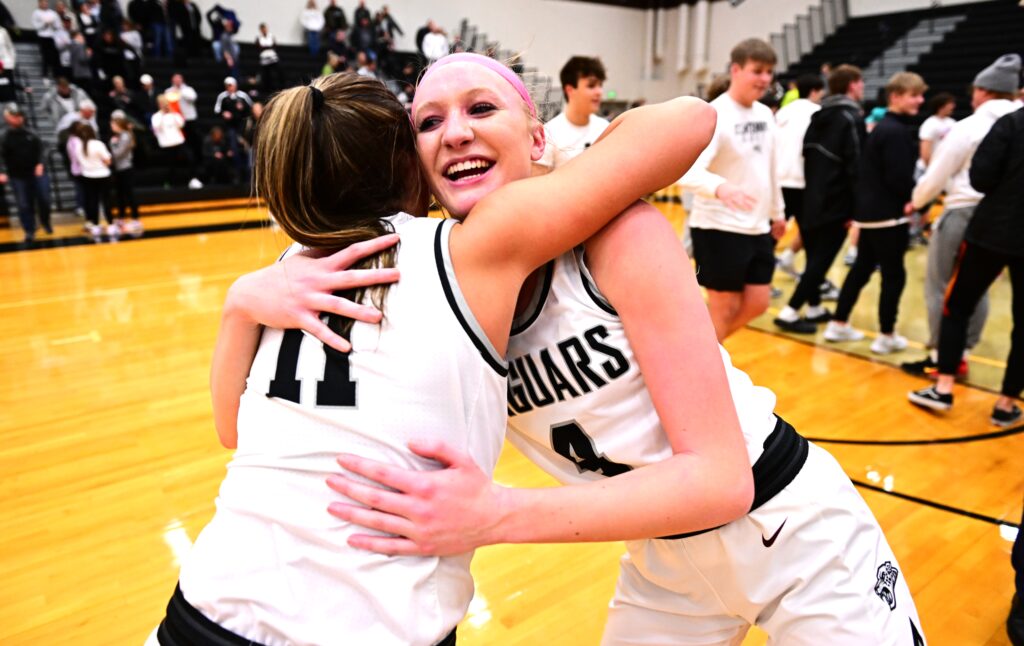 It took the Jaguars awhile to figure out how to attack Sioux City East's pressure defense.
"They were kamikaze–that's how they play," DeJong said. "They were very athletic and on the ball, they're long, and they're scrappy. It's a really good team, and they're hard to play because they play a little different. They're just going to make you make plays, and we made a lot of plays. But we also had a few miscues. And that's the way it's going to be against a team like that."
Centennial took the lead for good with an 11-0 run to open the second quarter. Pratt capped the run with a pair of baskets.
The Jaguars will face No. 6 Waterloo West (21-2) in the Class 5A quarterfinals on Monday. Tip-off is at 3:15 p.m. at Wells Fargo Arena.
"It's a tough draw," DeJong said. "They were rated second all year. But we're not going to state just for fun. We're going there to do some damage. You've got to beat every team, and that's our goal."