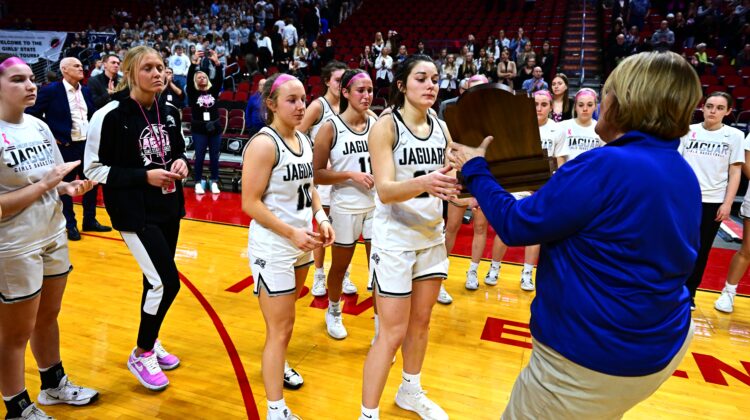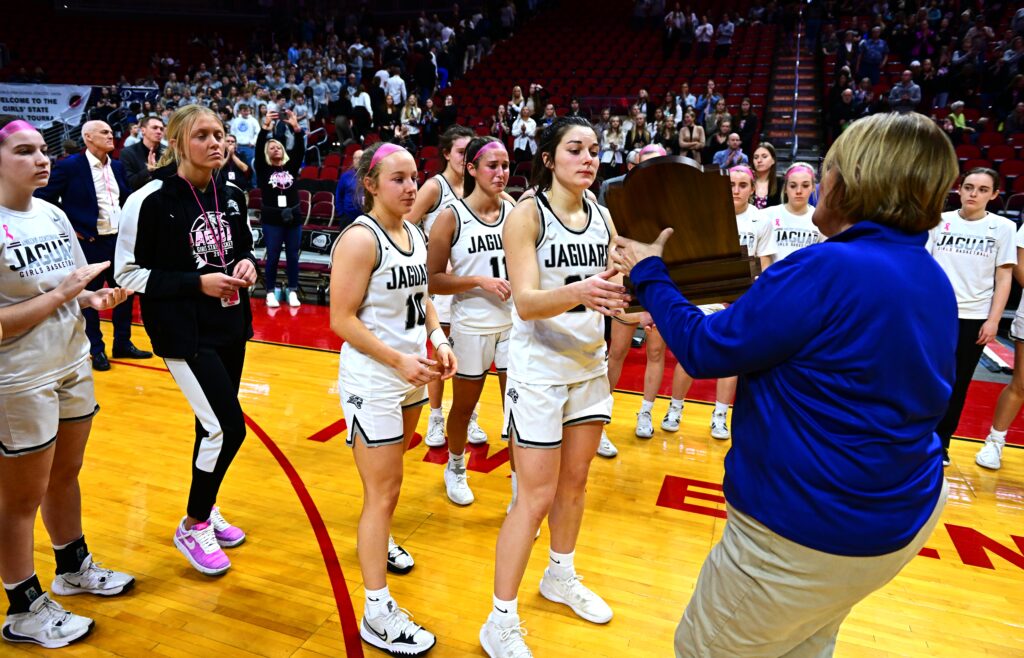 The Ankeny Centennial girls' basketball team didn't go down without a fight.
The third-ranked Jaguars made several runs in the second half but came up short against No. 6 Waterloo West, 67-59, in the quarterfinals of the Class 5A state tournament on Monday at Wells Fargo Arena.
"I think we left it all out on the court," said Centennial senior Cleao Murray, who led the Jaguars with 23 points. "I'm really proud of everybody's effort."
Centennial finished the season with a 20-4 record. The Jaguars were unable to overcome Waterloo West's hot shooting–the Wahawks made 6-of-10 3-pointers and shot 55 percent from the field overall.
It was the most points allowed by Centennial since the Jaguars suffered the worst loss in school history, 77-37, at Valley five years ago. Waterloo West (22-2) will play No. 7 Valley (19-5) in Thursday's semifinals.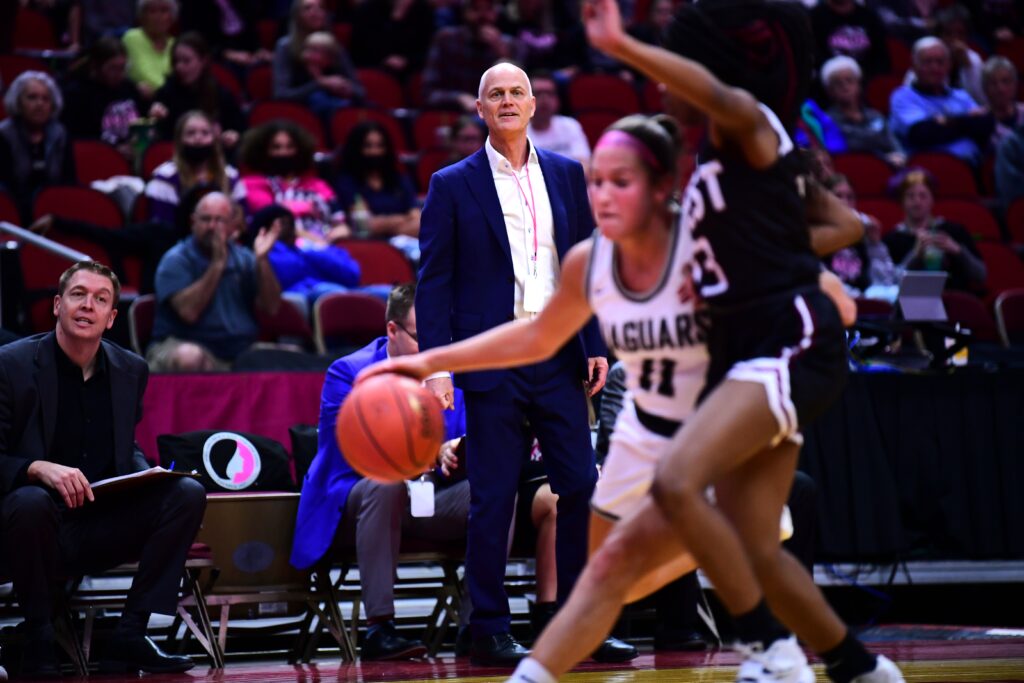 "I can't tell you how proud I am of our kids," said Centennial coach Scott DeJong. "We had nine turnovers and 14 offensive rebounds. We shot it ok–not great–but ok. But they just shot it better. They hit some timely ones, and that was the difference."
Check back later for more coverage of the game.