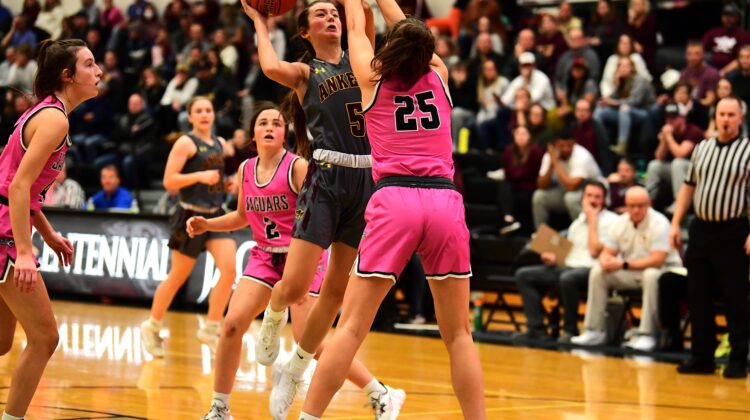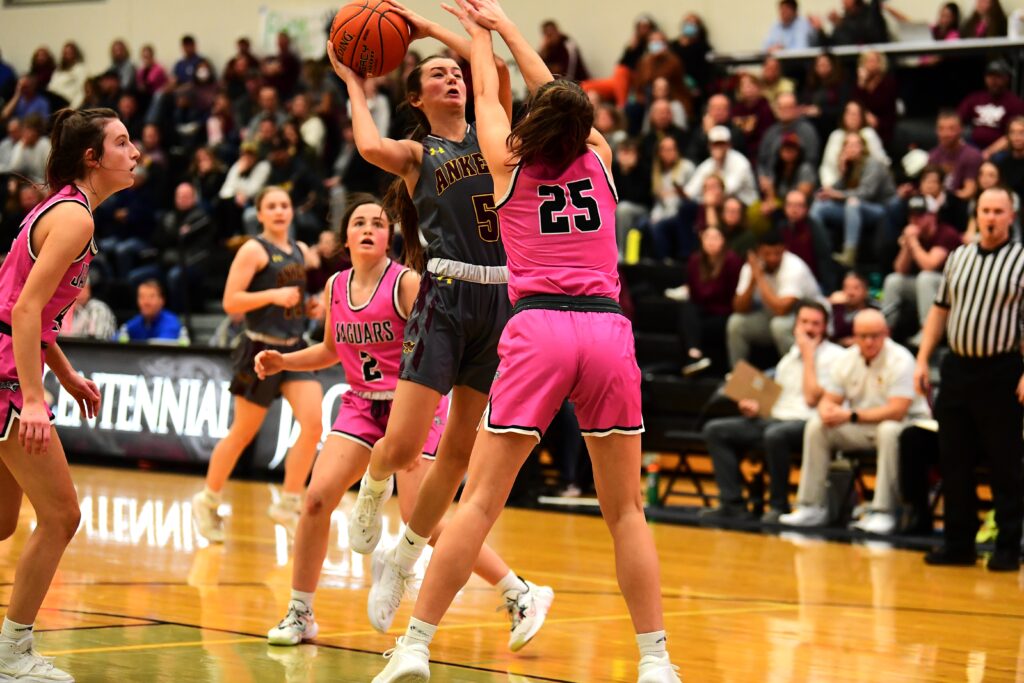 Guards Cleao Murray of Ankeny Centennial and Jenna Pitz of Ankeny were both unanimous picks to the CIML Iowa Conference first team by a vote of the league's girls' basketball coaches.
Murray and Pitz led their teams to a share of the conference title this season. Ankeny and Centennial tied for the crown with Waukee Northwest.
Murray, a senior, helped the Jaguars to a 20-4 record and a second straight trip to the Class 5A state tournament. She averaged a team-high 14.7 points per game and set a single-season school record with 352 points.
Pitz, a junior, averaged a team-high 11.8 points and 3.6 assists. She helped the Hawkettes to a 16-7 mark.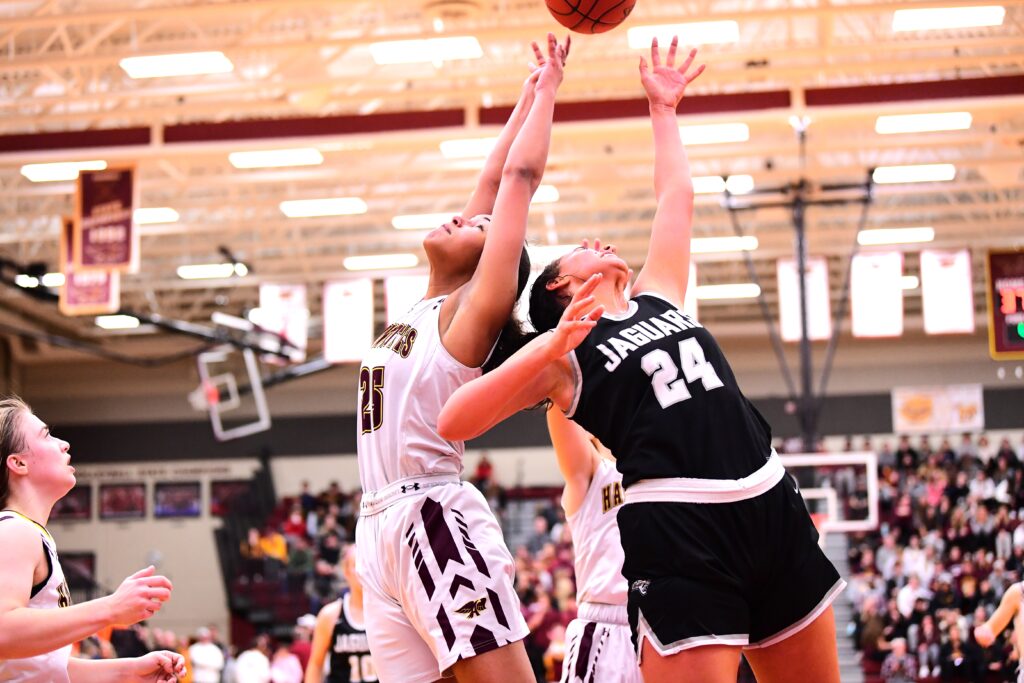 Junior post player Kennedy White of Centennial and sophomore guard Karsen Jacks of Ankeny were also selected to the first team. White averaged 10.3 points and a team-high 6.3 rebounds, while Jacks averaged 11.1 points and led the Hawkettes with 38 3-point goals.
Seniors Tory Bennett of Fort Dodge and Reagan Bartholomew of Waukee Northwest joined Murray and Pitz as unanimous picks to the first team. Senior Jada Williams of Mason City was the other first-team selection.
Centennial guards Averi Porter, a junior, and Elle Street, a senior, were both named to the Iowa Conference second team along with freshman guard Savannah Gage of Ankeny. They were joined on the squad by senior Abigail Jones and sophomore Sadie Maas of Waukee Northwest, senior Aleaha Pommer of Fort Dodge and sophomore Reggi Spotts of Mason City.
Junior guard Makenna Clark and freshman forward Jaeden Pratt of Centennial both earned all-conference honorable mention along with a trio of Ankeny players–senior forward Katelyn Anderson, senior guard Jadyn Filling and junior post player Jasmine Moser.