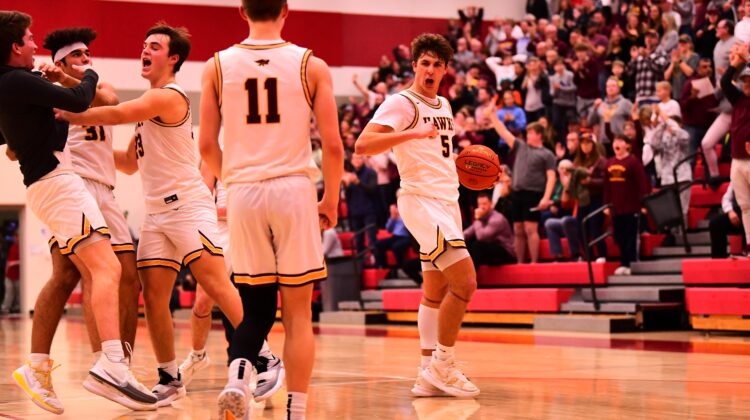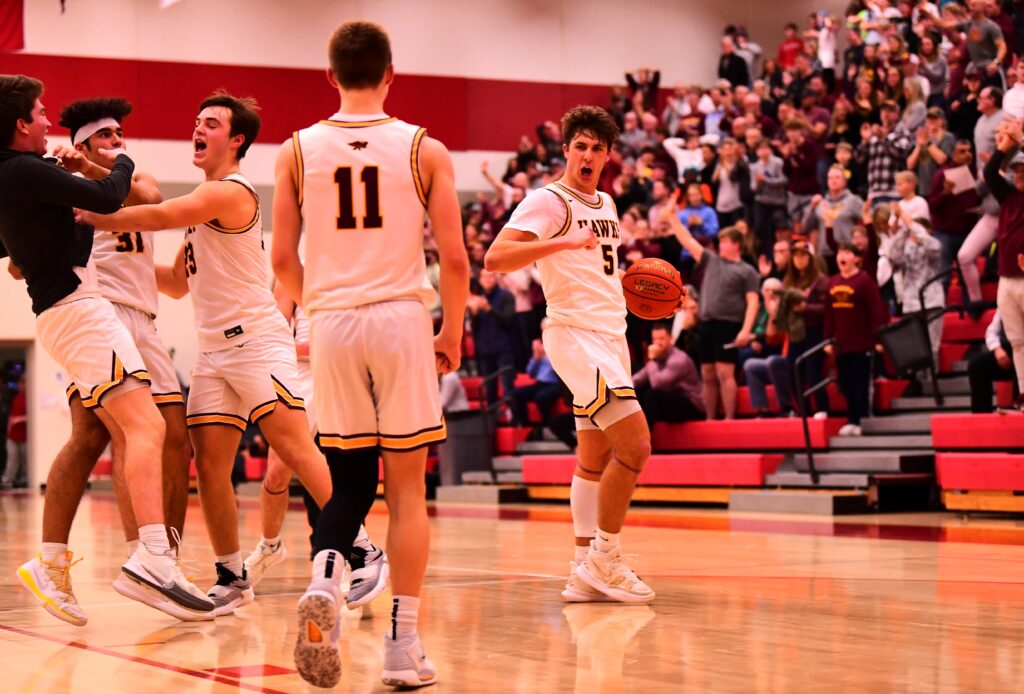 When the Class 4A state tournament tips off on Wednesday at Wells Fargo Arena, a lot of eyes will be focused on standout point guard Tamin Lipsey of Ames.
The top-ranked Little Cyclones were a prohibitive favorite to capture the Class 4A crown before Lipsey suffered a hamstring injury during a win at Marshalltown on Feb. 1. The Iowa State recruit then sat out the final six games of the regular season in an effort to get healthy.
Without Lipsey, Ames struggled a bit down the stretch, going 4-2 and losing to fellow Class 4A qualifiers Waukee Northwest and Johnston. Three of the Little Cyclones' four victories came by a total of 14 points.
Lipsey then returned for tournament play and stuffed the stat sheet in a 59-30 win over Mason City in a substate semifinal. He racked up 19 points, five rebounds, seven assists and six steals.
Ames then posted a 50-33 victory over Des Moines Hoover in a substate final, but Lipsey wasn't much of a factor in that game. He went 0-for-3 from the field and finished with four points, although he did dish out five assists.
Lipsey has now had another week of rest to get ready for the state tournament. If he's close to 100 percent, I think the Little Cyclones will cut down the nets on Friday night, because Ames coach Vance Downs has a lot of talented pieces around his star. (See below for my bracket.)
But for now, let's break down Wednesday's slate of games. Here are Ankeny Fanatic's predictions for the quarterfinals:
No. 4 Cedar Rapids Kennedy (20-3) vs. No. 5 Waukee Northwest (20-4): This game features two of the state's best juniors in Kennedy point guard Kenzie Reed and Northwest forward Pryce Sandfort. Reed averages 12.4 points and 7.0 assists, and was named the player of the year in the Valley Division of the Mississippi Valley Conference. Sandfort, meanwhile, averages 27.2 points and 10.5 rebounds while posting shooting percentages of 53/41/89. After playing a supporting role on last year's state championship team at Waukee, Sandfort has blossomed into a star while leading the Wolves to the state tournament in their first season as a varsity program. Northwest suffered back-to-back losses to Ankeny and Johnston on Jan. 28 and Feb. 1, but the Wolves have since reeled off eight straight wins–including a double-overtime victory against a Lipsey-less Ames team on Valentine's Day. A Northwest win would set up a potential third meeting against the Little Cyclones in Thursday's semifinals. Prediction: Waukee Northwest 65, Cedar Rapids Kennedy 59.
No. 1 Ames (20-3) vs. No. 8 Burlington (17-7): Burlington pulled off a pair of upsets to reach the state tournament. The Grayhounds posted a 63-53 win at Iowa City West, then knocked off previously unbeaten Pleasant Valley, 55-40, in the substate final at Muscatine. Pleasant Valley led, 36-32, before Burlington outscored the Spartans, 23-4, in the fourth quarter. Merquiche Lewis had 19 points for the Grayhounds, who placed second in the Southeast Conference during the regular season behind Washington, a Class 3A school. Burlington has rebounded from a 2-5 start, but the Grayhounds simply haven't played anyone on Ames' level. The Little Cyclones might be the state's best defensive team, and they'll make Burlington's state tournament appearance a brief one. Look for forward Trevion LaBeaux to have a big game for the Little Cyclones, who could get Lipsey off the floor early on if they can jump out to a commanding lead. Prediction: Ames 55, Burlington 32.
No. 2 Cedar Falls (20-2) vs. No. 7 Cedar Rapids Prairie (17-6): The Tigers are making their fifth consecutive trip to the tournament. They won back-to-back titles in 2018-19 before losing in the semifinals to Ankeny and Johnston in each of the last two years. Ironically, Cedar Falls will get a semifinal rematch against either the Dragons or Hawks with a victory. The Tigers are led by Northern Iowa recruit Trey Campbell, who averages 24.0 points and was named player of the year in the Mississippi Division of the MVC. Cedar Falls has won 16 straight games since dropping a 64-56 decision at Prairie on Jan. 4. The Tigers avenged that loss with a 49-48 win on Jan. 28. Campbell went a combined 13-of-38 in the two games against Prairie, but still got to the free-throw line and scored a total of 49 points. Prairie is more than capable of winning the rubber match. The Hawks have allowed 31 points per game in the postseason, including just 20–yes, 20!–in the substate final against Dubuque Hempstead. But I think Cedar Falls' tournament experience will be the difference in a close game. Prediction: Cedar Falls 50, Cedar Rapids Prairie 47.
No. 3 Johnston (19-3) vs. No. 6 Ankeny (19-4): Both of these teams are tournament tested. Ryan Crandall and Braden Simonsen both played key roles off the bench for Ankeny's championship team in 2020. Last year, Johnston advanced to the title game and held a seven-point halftime lead over heavily-favored Waukee before the Warriors rallied for a 61-50 victory. Steven Kramer and Trey Lewis combined for 29 points for the Dragons in that loss, and the senior duo has been sensational this season. Lewis averages 21.7 points and has made 56 3-point goals, while Kramer averages 16.0 points and 7.4 rebounds. In the substate final, Kramer nearly outscored Dowling Catholic all by himself, pouring in 29 points in his team's 55-31 win. Unlike Johnston, Ankeny relies on a balanced attack with six players averaging between 6.5 and 11.7 points. But a season-ending injury to senior forward Alex Aguirre, who was averaging 8.5 points, has robbed the Hawks of some of their depth. All four of Ankeny's losses came to teams with outstanding point guards–Ames' Lipsey (twice), Northwest's Cade Kelderman and Des Moines Hoover's Chase Henderson. Lewis is another prolific point guard, and the Dragons are riding an eight-game winning streak. I think it'll go down to the wire, but Johnston has a slight edge on paper. Prediction: Johnston 67, Ankeny 64.