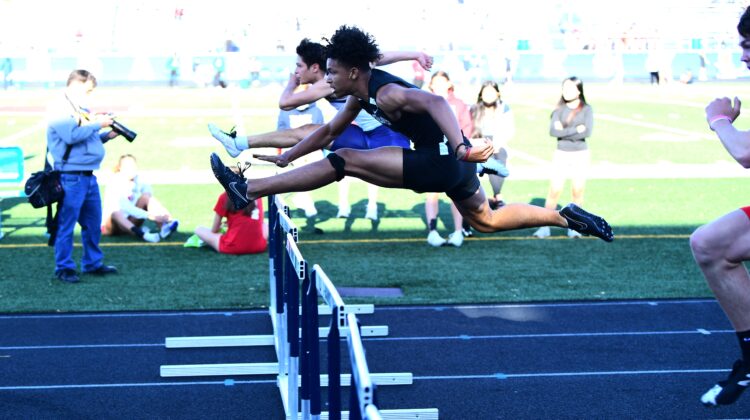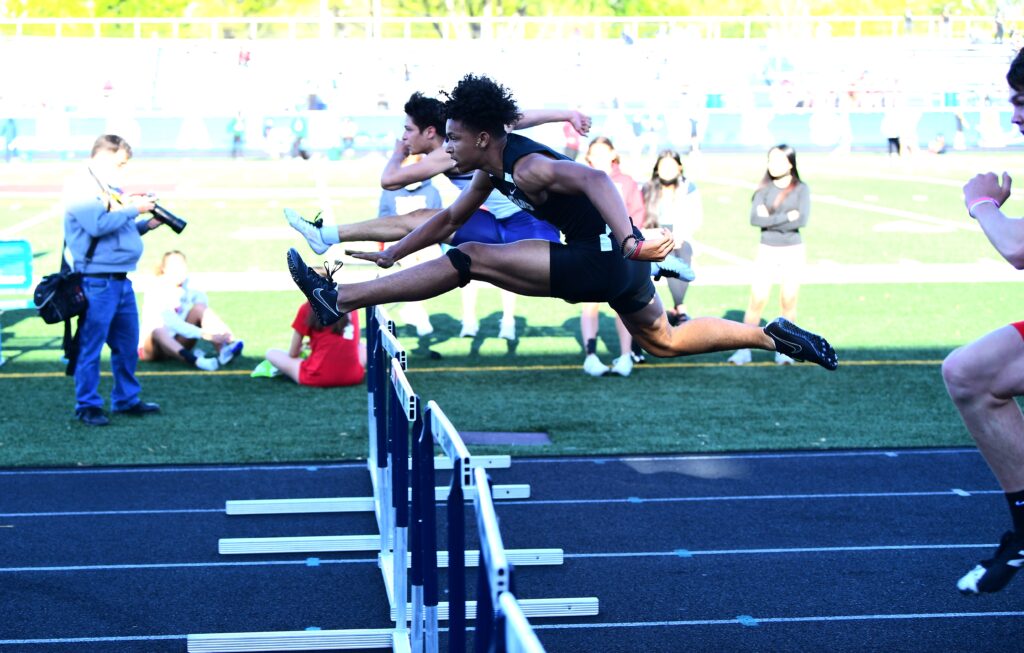 Coming off the best season in school history, the Ankeny Centennial boys' track team faces a rebuilding year in 2022.
The Jaguars placed third in last year's Class 4A state meet with 61 points, the school's highest finish ever. Many of the standouts from that team, however, will have to be replaced.
State runners-up Tommy Collins (400) and D'Eric Smith (100) graduated last May. They both ran on the winning sprint medley relay which set a school record, and Collins also anchored the second-place 4×400 relay which broke another school mark.
Trey Porter, who ran on the sprint medley and anchored the runner-up 4×200 relay which set another school record, has also departed. He graduated from Centennial after the first semester and immediately headed to Northern Illinois, where he will play football for the Huskies.
"We're just trying to be competitive in as many events as possible, since they're scored the same in the championship season," said Centennial coach Nate Smith.
There are 135 boys on the roster. The Jaguars boast four returning state qualifiers in Dominic Berry, Thomas Bunce, Karsten Peters and Alec Schneider.
Berry is one of the state's top hurdlers. He placed fifth in the 110 hurdles in 15.13 seconds and also ran on the fourth-place shuttle hurdle relay which was clocked in 58.72.
Berry also ran on the fourth-place 4×100 relay which posted a time of 42.89. He is the lone returnee from the sprint medley relay which turned in the eighth-fastest time ever in Iowa (1:31.72).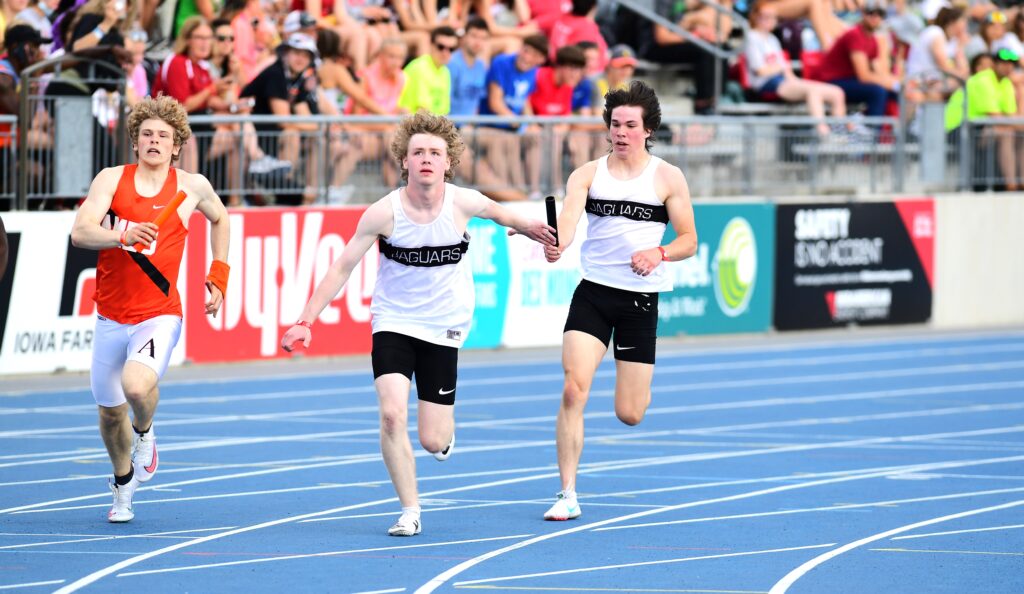 Schneider and Bunce ran the first two legs on Centennial's distance medley relay. The Jaguars placed seventh in that event in 3:36.62.
"Both Thomas and Alec bring back some great experience from last year," Smith said.
Peters ran on the 10th-place 4×800 relay which set a school record with a time of 8:04.53.
"Karsten and Cooper Majors will play a big role in the mid-distance group," Smith said.
Peters and Majors both enjoyed a successful cross country season last fall. Tyler Schermerhorn, who placed 49th in the Class 4A state meet to lead the Jaguars to a 14th-place finish, and Noah Segar were also key members of that squad.
"We have a great core of guys who are all-in on this sport and have been since they were in middle school," said Centennial assistant coach Dan Beeding, who coaches the mid-distance and distance runners. "They are the definition of what you want to build a track program around. They work hard, do everything that is asked of them, and are students of the sport. We had some talented seniors on our team last year that graduated, and they left a really strong legacy in the program. It feels like guys understand that if they are not working hard, someone will step up and snatch a spot from them so that leads to some competitive practices which is a lot of fun for them and that's a direct reflection of the guys in our program and the guys who have graduated.
"If we can stay healthy, I like our chances to score some points in the mid-distance and distance events at the state meet this year," Beeding added.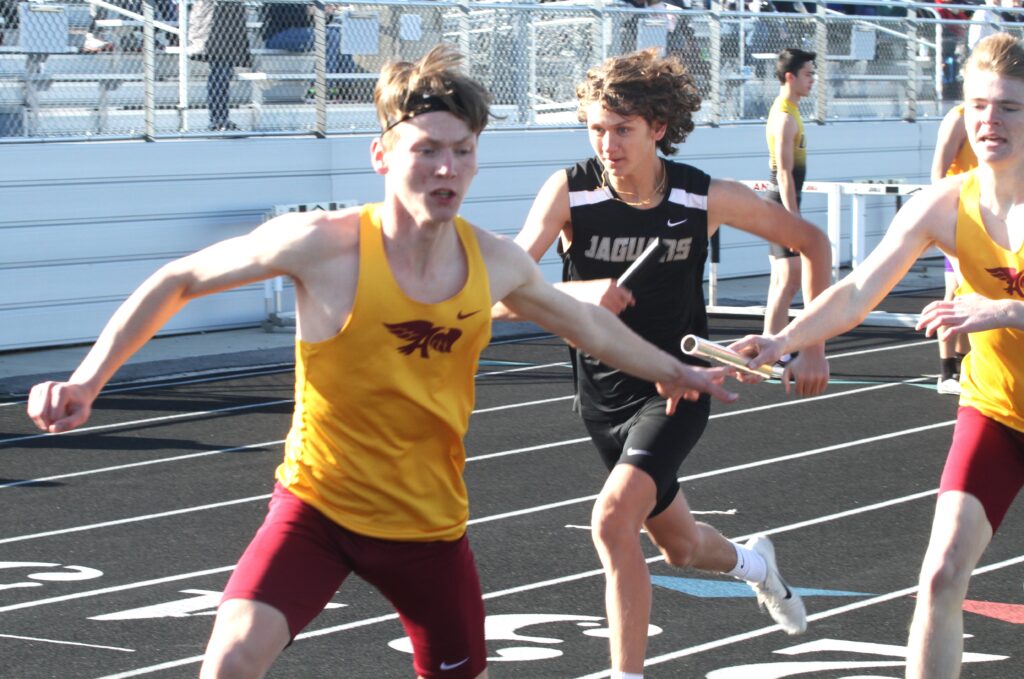 Centennial competed in two indoor meets earlier this week. Smith likes what he has seen thus far from his squad.
"Sam Dietz already had a school-record throw in the shot put," said Smith, who also mentioned Nick Severson, Connor Welsch and Isaiah Valentine as individuals who have had some impressive performances. "Coach Dittmar has a solid group of hurdlers, and they'll be ready. Overall, we are a young team needing experiences and races."
Centennial will open its outdoor season on March 29 by competing in the Early Bird Relays at Waukee Northwest. The state meet is more than two months away, but Smith is hoping that his team can once again contend for some individual and relay titles.
"The state meet is very competitive," he said. "Three aces may not beat the rest of the deck."