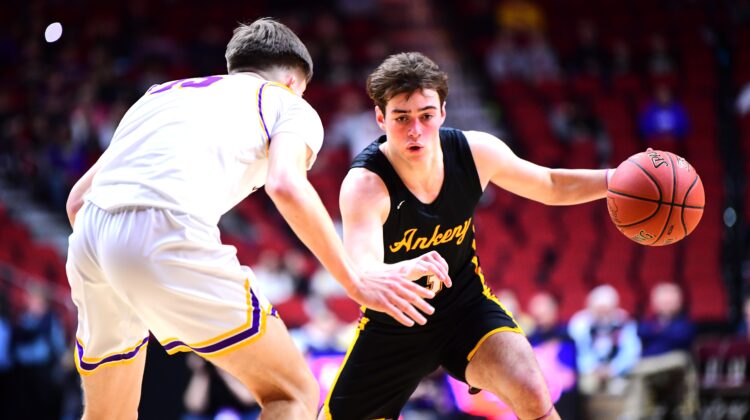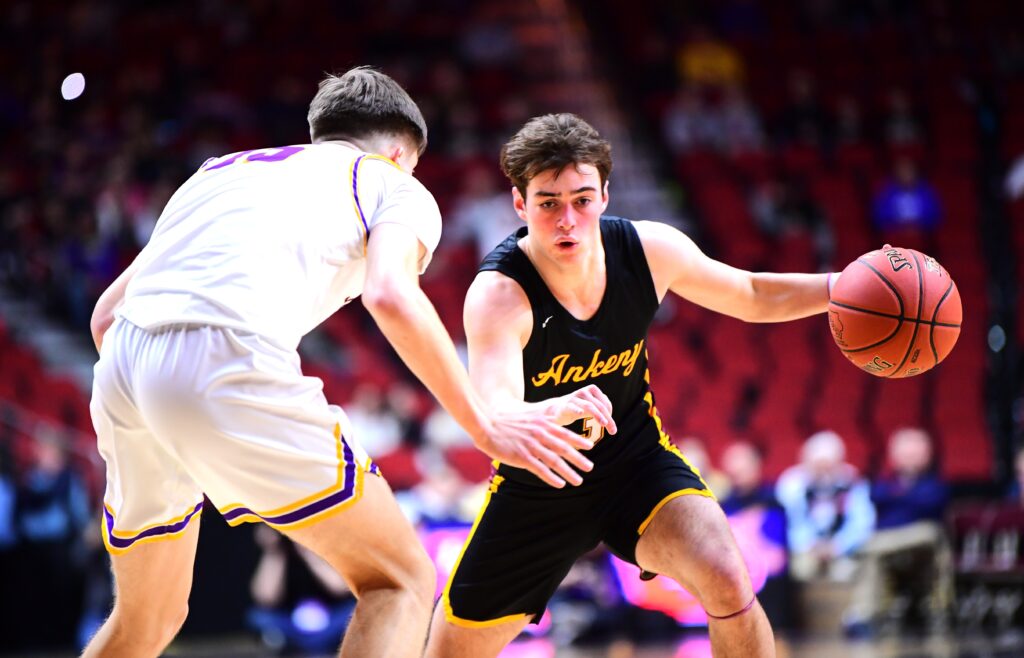 Junior guard Maddox Ward helped the Ankeny boys' basketball team to a 19-5 record this season. He was one of the Hawks' top reserves, playing in 23 of the 24 games.
Ward averaged 2.7 points and 1.7 assists per game. He had six points, four rebounds, three assists and two steals in Ankeny's 55-53 loss to Johnston in the quarterfinals of the Class 4A state tournament on Wednesday at Wells Fargo Arena.
Here is some inside info on Ward:
Congratulations on an outstanding season. What was the highlight for you?
I think the highlight of my year was making it to the Well. Only eight (4A) teams can say they did that, and it was a special moment for me.
You played especially well late in the season and took on a bigger role after Alex Aguirre broke his hand in the regular-season finale. Were you happy with how you played?
I felt like I could've looked to score a bit more, but other than that I was pretty happy with how I played.
How would you describe your role on the team?
I think my role was to be a pest on defense, and make the shot when I'm open and be a facilitator and find my teammates.
I know your season didn't end the way you wanted it to. What do you think was the difference in the loss to Johnston?
I think a big difference was the free throws. We rely a lot on our free throws and we shoot a lot of them and only shooting five and Johnston shooting 22 definitely changed the game.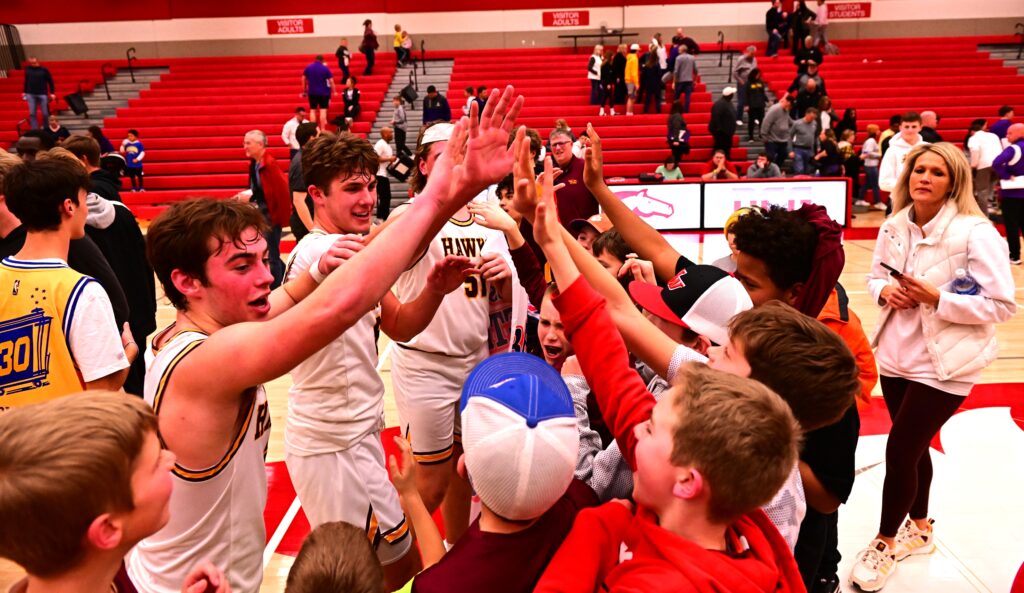 You made a couple of big 3-point goals, including a long one with less than 15 seconds left that cut the Dragons' lead to 53-51. Was that play designed for you, or did you just take it upon yourself to shoot the ball?
It was supposed to be a play for Carson Johnson, but I was feeling good and confident so I took the shot.
Johnston went on to reach the Class 4A championship game before losing to Ames, 68-37. Who did you want to win that game?
I wanted Ames to win because I really love how they play and watching Tamin (Lipsey) play is just amazing. He is one of the best defenders I've ever seen, and he makes so many winning plays.
I know Ames lost a couple of games late in the season when Lipsey was injured, but they were pretty much unbeatable when he was in the lineup. Do you think the Little Cyclones will go down as one of the state's best all-time teams?
Yeah, I think they could be, but their teams (in 2009-10) with Harrison Barnes and Doug McDermott will be tough to top.
Your team will return five of the seven players who saw some action at the state tournament. Do you feel like you can make a run for the title next year?
Yeah, I think we should be in the championship game next year. If we don't, then I think we never reached our potential.
The Iowa High School Athletic Association will begin using a shot clock next season. Do you think that's a good idea, and will it be a big adjustment for your team?
I like the new shot clock rule. It will be a bit of an adjustment, but it will create more fun games and high-scoring affairs.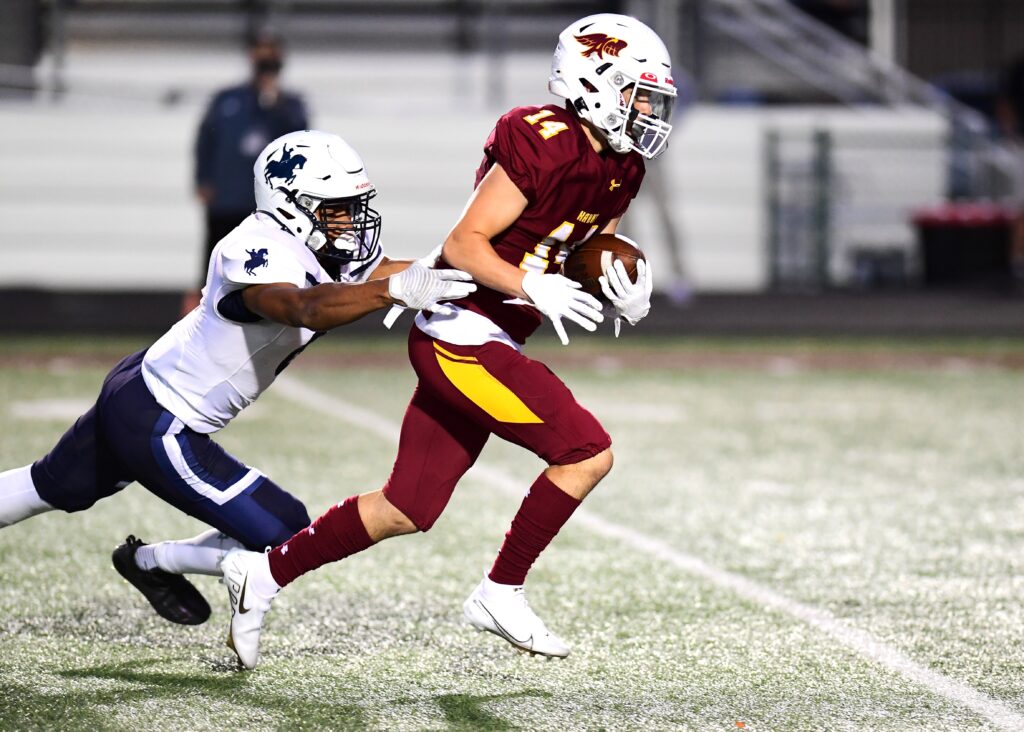 You are also a wide receiver on the Ankeny football team who helped the Hawks to a runner-up finish in Class 5A last fall. Are you planning to play a sport in college, and if so, which one?
Honestly, I wouldn't really care which sport. I love both of them, and I hope I can get some offers here soon for both sports.
Do you know what you want to study in college?
I have no idea what I'm going to study in college, but I've still got a year to decide.