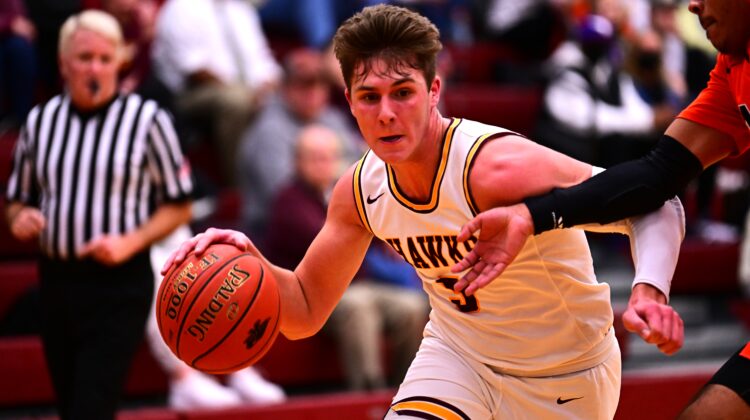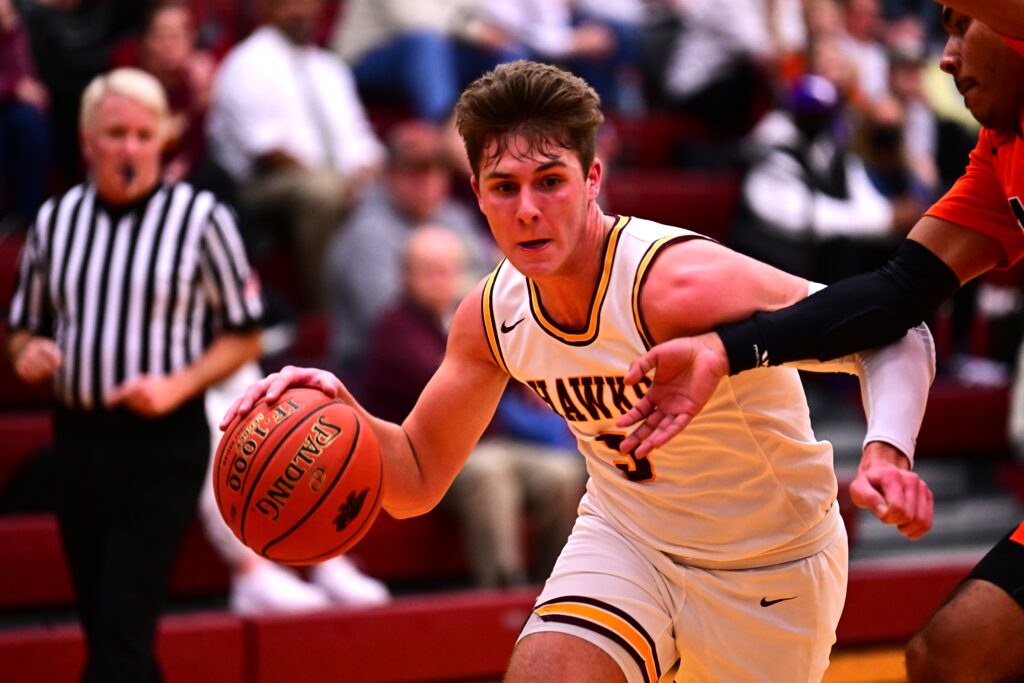 Ankeny senior Ryan Crandall has joined an exclusive club.
The boys' basketball standout has been named to the Class 4A all-state third team by the Iowa Print Sports Writers Association. He previously earned all-state honors in both football and baseball, becoming a rare Ankeny athlete to be recognized in all three sports.
Crandall, a forward, led the Hawks to a 19-5 record and a trip to the Class 4A state tournament. He averaged a team-high 11.8 points, 8.5 rebounds, 2.6 assists and 2.2 steals per game.
Crandall was a third-team all-state pick in baseball last summer. He earned first-team honors in football last fall and will play that sport in college at Western Illinois.
Guard Tamin Lipsey of Class 4A state champion Ames was named Iowa's Mr. Basketball. He was joined on the all-state first team by Chase Henderson of Des Moines Hoover, Trey Lewis of Johnston and Pryce Sandfort of Waukee Northwest.
Four more CIML players were second-team selections. They are Ruot Bijiek of Valley, Steven Kramer of Johnston, Trevion LaBeaux of Ames and Armonniey Thomas of Marshalltown.
Crandall was joined on the third team by Cade Kelderman of Waukee Northwest.
Senior Jevin Sullivan of North Polk was a second-team all-state pick in Class 3A. He averaged 17.6 points and 7.7 rebounds while leading the Comets to a 12-11 mark.