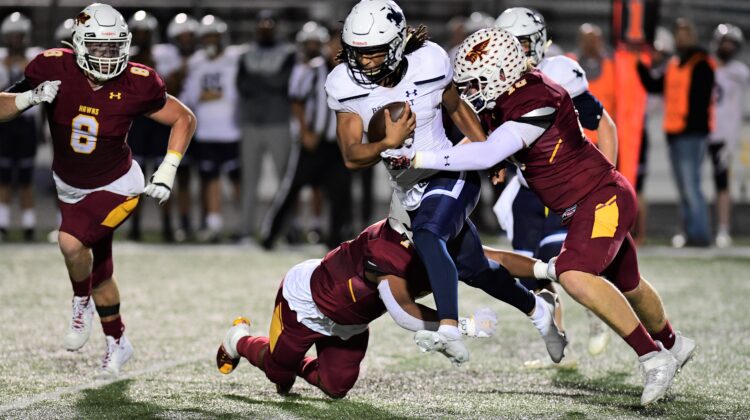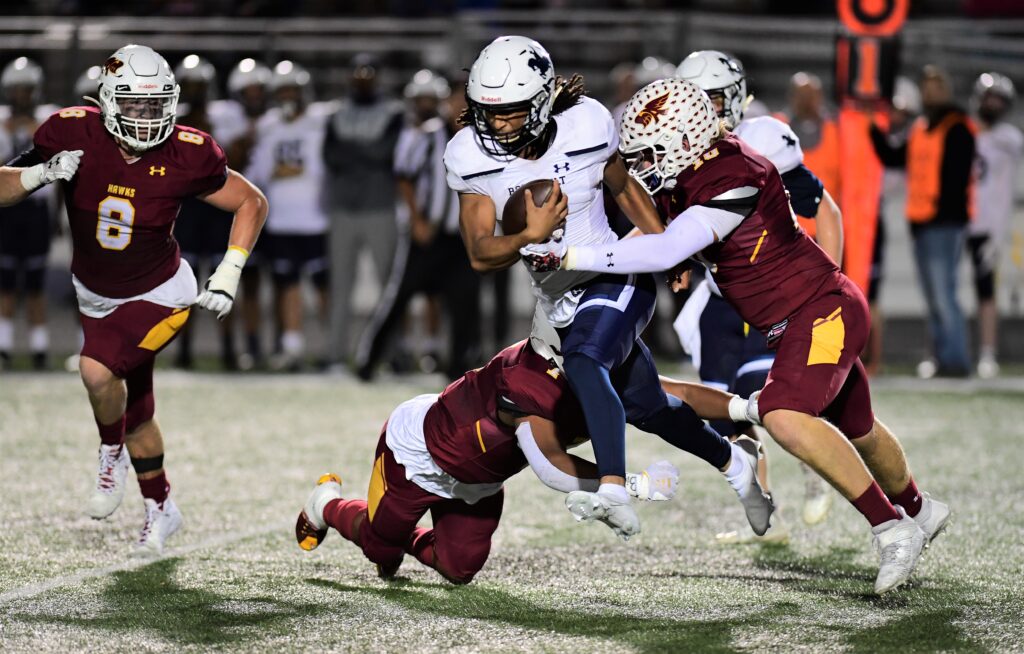 One of the state's top football players in the Class of 2023 is headed to Ankeny High School.
Des Moines Roosevelt star Jamison Patton, who is being recruited by Power Five schools as an athlete, announced on Sunday via Twitter that he will play for the Hawks in the fall.
"After a lot of thought and talking it over with my family I will be transferring to Ankeny High School to finish my high school career," Patton tweeted. "Thank you to all the coaches and great teammates over at (Roose)velt–wouldn't be where I'm at without you guys. Thank you for everything. Forever a rider – jamo."
The 6-foot-2, 195-pound Patton starred at Roosevelt as a dual-threat quarterback, but is expected to play safety for Ankeny. The Hawks already boast one of the state's top quarterbacks in JJ Kohl, who helped the team to a runner-up finish in Class 5A last season.
Patton hinted that he might also see the field as a receiver.
"I'm totally okay with JJ throwing me the ball," he joked.
Patton helped Roosevelt to a 5-4 record last year. He completed 99-of-183 passes for 1,278 yards and 14 touchdowns while being intercepted three times.
Patton rushed for 548 yards and seven scores on 110 carries. On defense, he made 23 tackles and intercepted a pass.
Patton completed 8-of-14 passes for 85 yards and a touchdown in the Roughriders' 49-6 loss at Ankeny. He also rushed for 27 yards on 15 carries.
"I felt I wasn't getting developed the way I needed to be ready for the next level with the new coaching staff we had last year, and Ankeny has a great program and a great coaching staff that will get me ready for the next level," said Patton, who also plays basketball and baseball. "I feel this is a great opportunity to showcase my athleticism. Since I wasn't getting recruited as a (quarterback), I felt it was best for me to start focusing on safety and getting comfortable at the position since I haven't been playing safety as my main position."