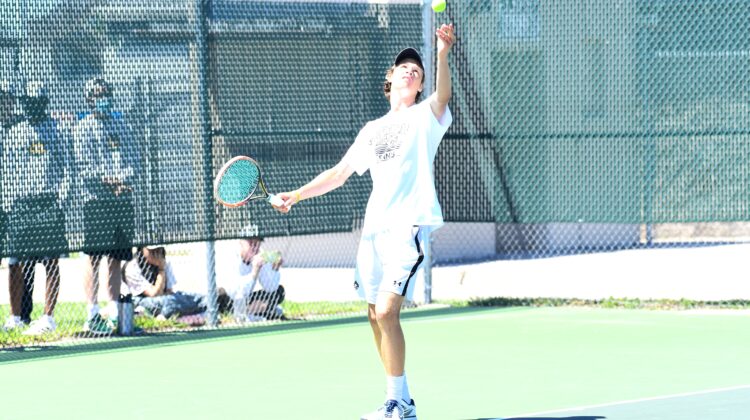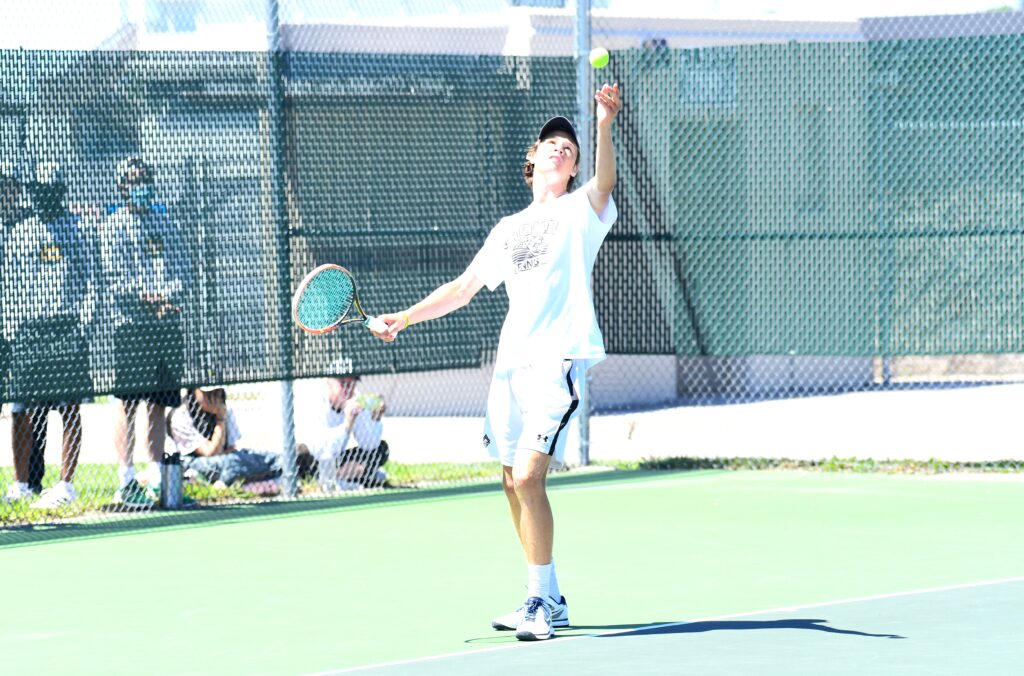 Despite losing state runner-up Will Blevins to graduation, the Ankeny Centennial boys' tennis team has a capable replacement to take over the squad's No. 1 spot.
Junior Caleb Peterson posted a 15-2 record at the No. 2 singles position a year ago. He also teamed up with Nic Mackaman, who graduated as well, for a 12-4 mark in doubles, including a sixth-place finish in the Class 2A state tournament.
"We are super excited for Caleb's debut at No. 1 singles," said Centennial coach Tami Lewton. "He has some big shoes to fill, but he is definitely ready! Last year we felt that Caleb was in a position to compete for the top singles finishes in the state, but due to the poor layout of our district he could not play singles. This is his time! He is definitely a contender."
One of Peterson's two losses in singles came to Daniel Lu of Dowling in the championship match at No. 1 singles at the Dennis Hoefle Invitational. Lu later defeated Blevins in the Class 2A title match, 6-4, 6-3.
Blevins, a three-time state placewinner, led Centennial to a 9-5 record. The Jaguars advanced to the quarterfinals of the Class 2A state team tournament before dropping a 5-1 decision to Waukee.
"We are hoping to finish about the same as last year," Lewton said. "Will graduated, so he is obviously difficult to replace. However, the rest of our lineup is similar to last year but with much more experience. A lot of our new varsity lineup worked really hard to step into varsity in the offseason. We are definitely looking to send a singles player and doubles team to state with the goal of placing!"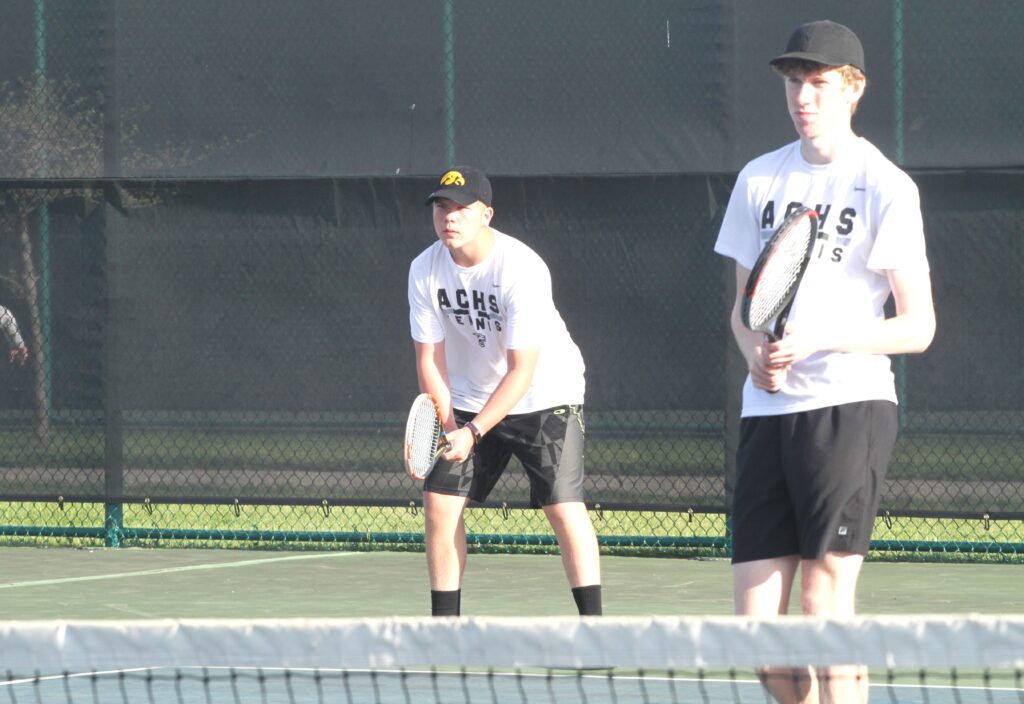 Centennial also returns a trio of players from last year's doubles lineup. Senior Joel Nelson was part of the No. 4 doubles team, while senior Kellen Jones and sophomore Jack Halverson teamed up at the No. 5 spot.
Three other seniors–Tom Brustkern, Jack Lacey and Nathan Smith–are close behind.
"They all could be in the varsity lineup," Lewton said.
Connor Grim, the team's top junior, is also battling for a varsity position. Sophomores Nick Hiney, Andrew Law, Holdon Smith and Ty Walker are also in the mix.
"Those guys all worked hard in the offseason as well," Lewton said. "They all could make their varsity debut."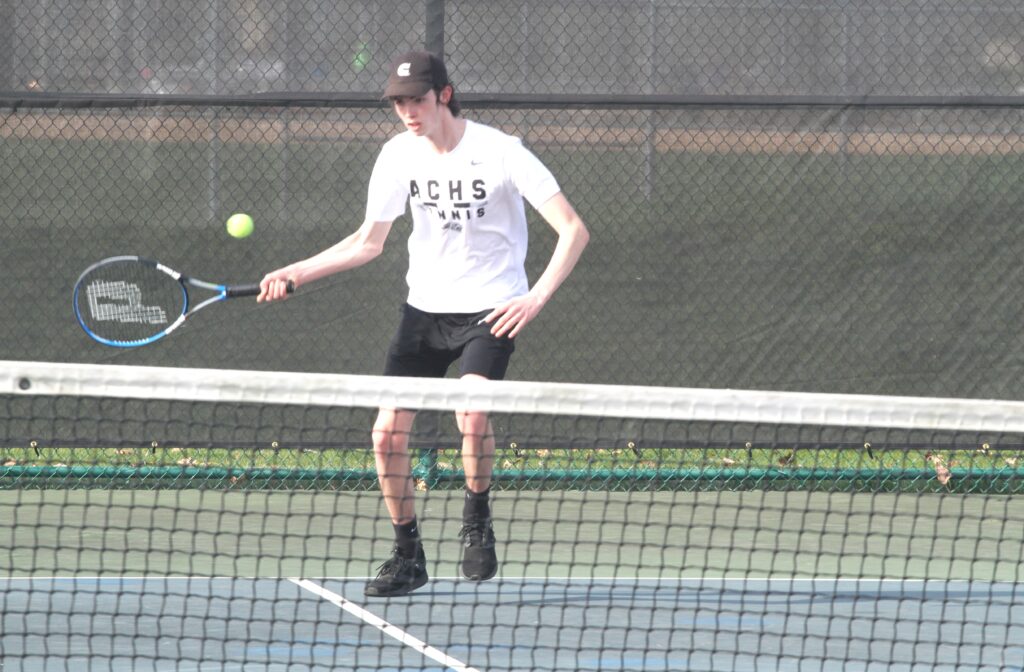 Freshman Brayden Wellendorf is a talented newcomer.
"Brayden worked really hard over summer and winter and has already challenged into the varsity lineup," Lewton said. "We are excited to see how his season goes."
The Jaguars haven't practiced much this week due to the cold, wet and windy weather.
"We have been outside only two days so far, so we haven't had much of a chance to play challenge matches," Lewton said. "The guys are working hard, but there has been limited court time."
Centennial will open its season on Tuesday with a non-conference dual meet at Norwalk. The Jaguars will play a CIML Iowa Conference match at Ames on Thursday.