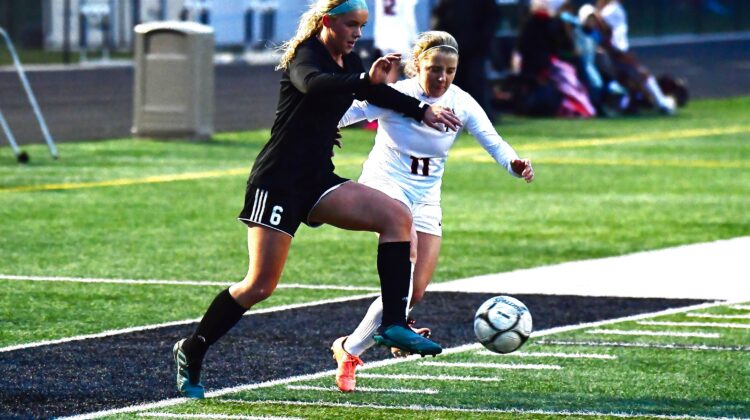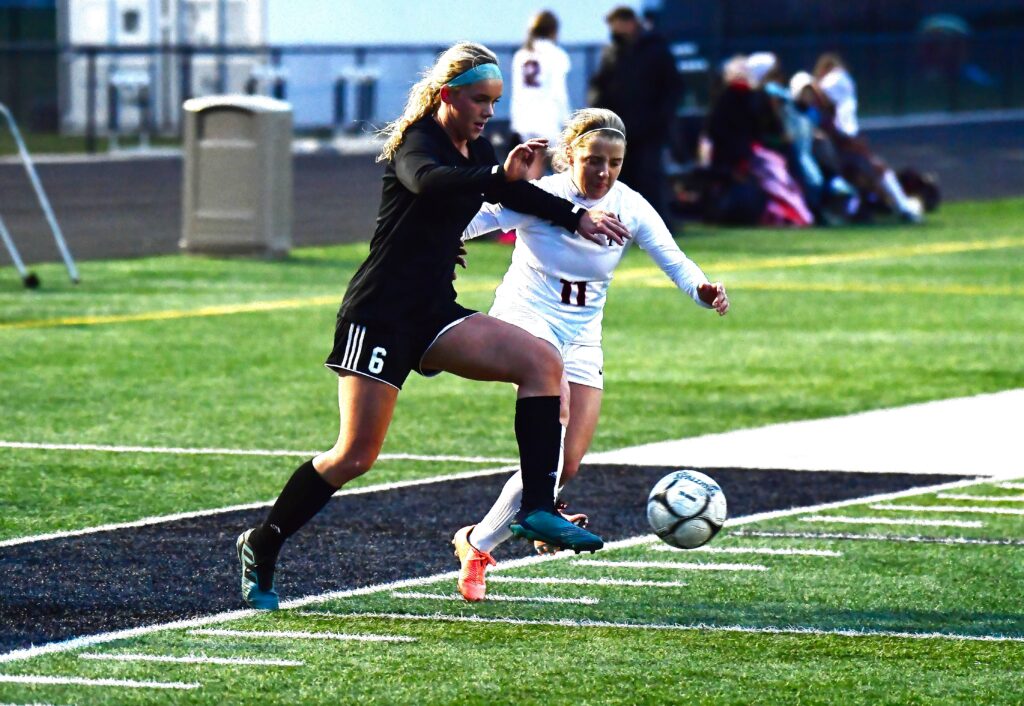 The Ankeny Centennial girls' soccer team overcame the blustery conditions to open its season with a 10-0 victory over visiting Marshalltown in a CIML Iowa Conference game on Tuesday.
The Jaguars built a 5-0 halftime lead, then added five more goals in the second half before the contest ended in the 59th minute due to the mercy rule.
"When we were watching the JV2 game at 4:45 some of those girls would take a shot heading south, and that ball would just boomerang back to where they were. It was pretty rough," said Centennial coach Chris Allen. "But by the time of the varsity game–it was still definitely windy and definitely cold–it wasn't as big of a factor as it was in the earlier games and what those girls had to face."
Alanna Pennington led the way for Centennial, recording a hat trick in the first half. She then scored a fourth goal in the second half.
Cady Compton had three assists.
"Those two did a nice job of racking up some stats," Allen said. "Cady had a big night dishing the ball around."
Izzy Sash scored a pair of goals in the win. McKenna Hilton had a goal and two assists, while Olivia Kroska and Averi Porter each added a goal.
Ella Hudachek finished with two assists. Courtney Kovacs and Gabby Lawrence each added one assist.
"I think we did a nice job of keeping possession of the ball throughout the game," Allen said.
Goalkeepers Kate Bergan and Teagan Hall combined on the shutout. Neither one had to make a save.
Centennial will co-host the Crosstown Invitational along with Ankeny this weekend. The Jaguars will host Council Bluffs Lincoln on Friday and Waukee on Saturday.