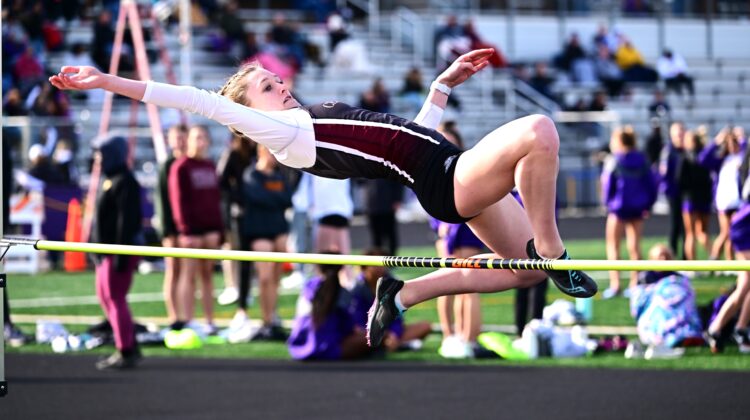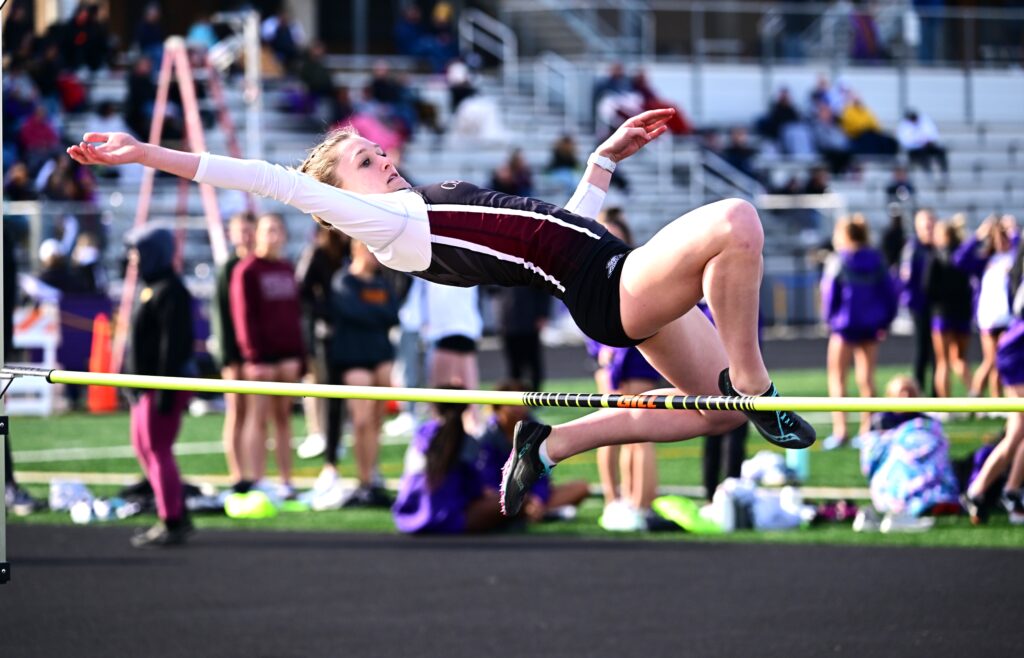 The Ankeny Centennial girls' track team finally got a chance to compete on Friday.
The Jaguars didn't let the opportunity go to waste.
Centennial won the Johnston Quadrangular with 185 points, defeating a strong field. Dowling Catholic was second with 177 points, followed by Johnston with 171 and Valley with 164.
"We had a fun night," said Centennial coach Andrew Kruzich. "With the extended cold weather we've had, we lost a meet last week, had this one postponed, and have been practicing a long time without running. That's pretty tedious. Our girls were excited to get out and compete, and they did a really nice job of focusing, competing hard, and supporting each other. They were a happy bunch."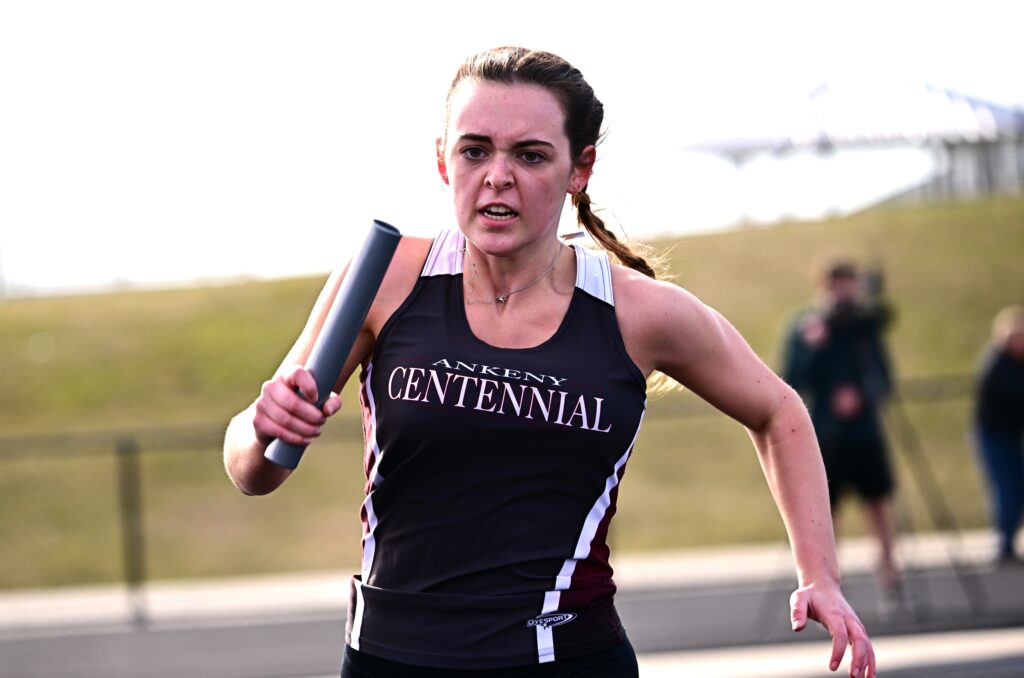 Kambria Leazer had two of Centennial's three victories, sweeping the jumping events. She took the long jump with a leap of 16 feet 6.5 inches and cleared the bar at 5-1 to win the high jump.
Leazer edged Ashley Hall of Dowling by a half inch in the long jump. Maya France was third for the Jaguars with a jump of 16-5.25.
"Kam had a great night," Kruzich said. "She set her all-time PR in the long jump and tied her all-time best in the high jump. Her work in the offseason is really showing up. Maya had a huge PR in the long jump, too–over one foot improvement. Those things are fun to see."
Rondi Quass won the 3,000. She posted a time of 10:47.53 to win the race by nearly 16 seconds.
Alayna Feilmeier took second in the shot put with a toss of 31-8. Teammate Alee Edwards was third with a throw of 30-11.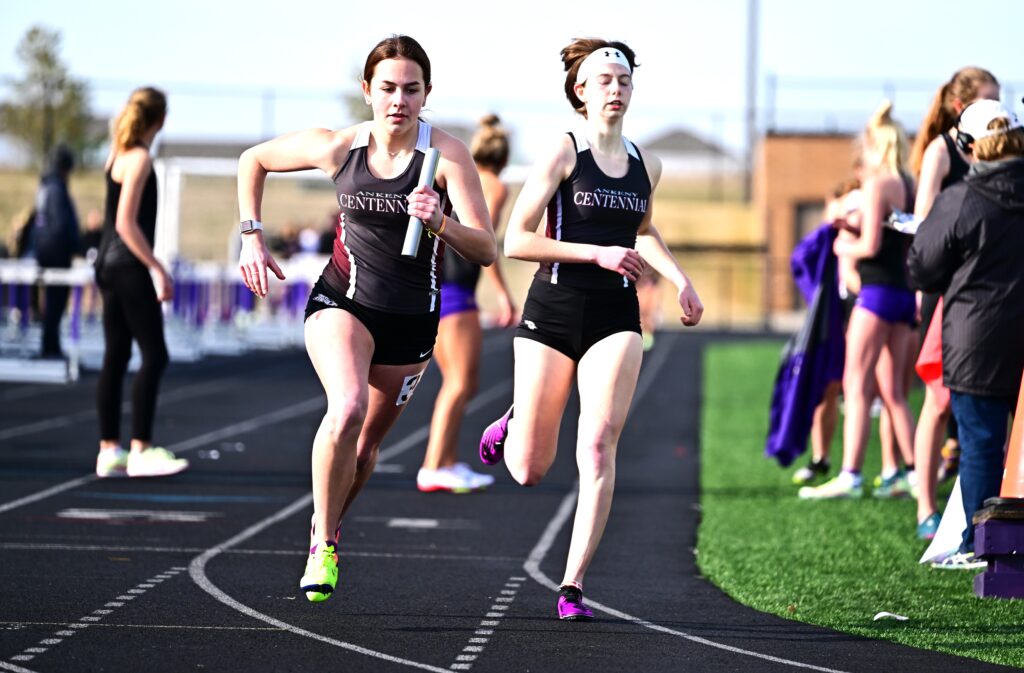 Also placing third for the Jaguars were Addison Arringdale in the 100 (13.63) and Bella Hodges in the 1,500 (5:11.95).
"The early season for us is going to be about trying to find some pieces to the puzzle," Kruzich said. "We have a lot of new faces, and we're young all over the place except for the throws."
Centennial placed second in five of the seven relays–the 4×100, 4×200, 4×800, shuttle hurdle and sprint medley.
"I thought our relays did a nice job of battling," Kruzich said. "Maraye Breeding was the only senior in any one of our relays, and over half our varsity relay slots were filled by underclassmen. Juniors Mariah Belzer and Malin Vallejo each ran in three of those and did a nice job all night. In a sport that's all about improvement, it should be fun to watch us grow this spring."