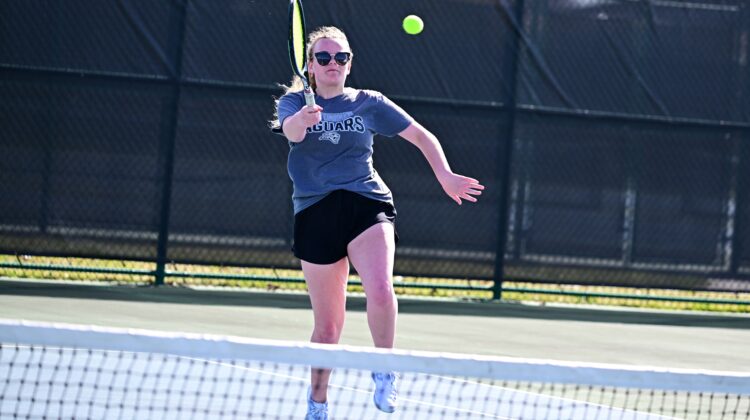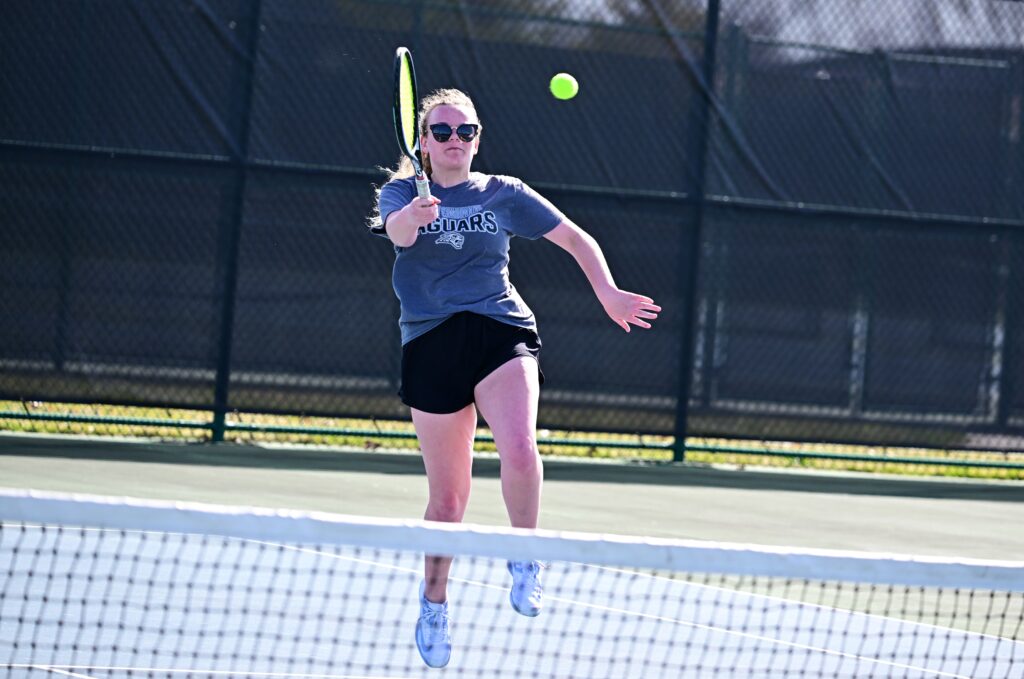 The Ankeny Centennial girls' tennis team got off to a good start in Monday's season-opening dual meet against visiting Ames.
The Jaguars won four of the six singles matches to take a 4-2 lead, but Ames then rallied for a 6-5 victory in the CIML Iowa Conference matchup by winning four of the five doubles matches.
"Our team battled hard," said Centennial coach Alli Gustafson. "It was the first time playing singles for many of the girls, as well as competing for varsity, and we really held our own. I am very proud of the girls for their hard work and willingness to battle until the end."
Centennial's Esther Guan rolled to a 6-1, 6-0 triumph in the No. 1 singles match. Jenna Benkufsky at the No. 2 spot, Rozzie Sterling at No. 5 and Morgan DenBeste at No. 6 also posted victories for the Jaguars.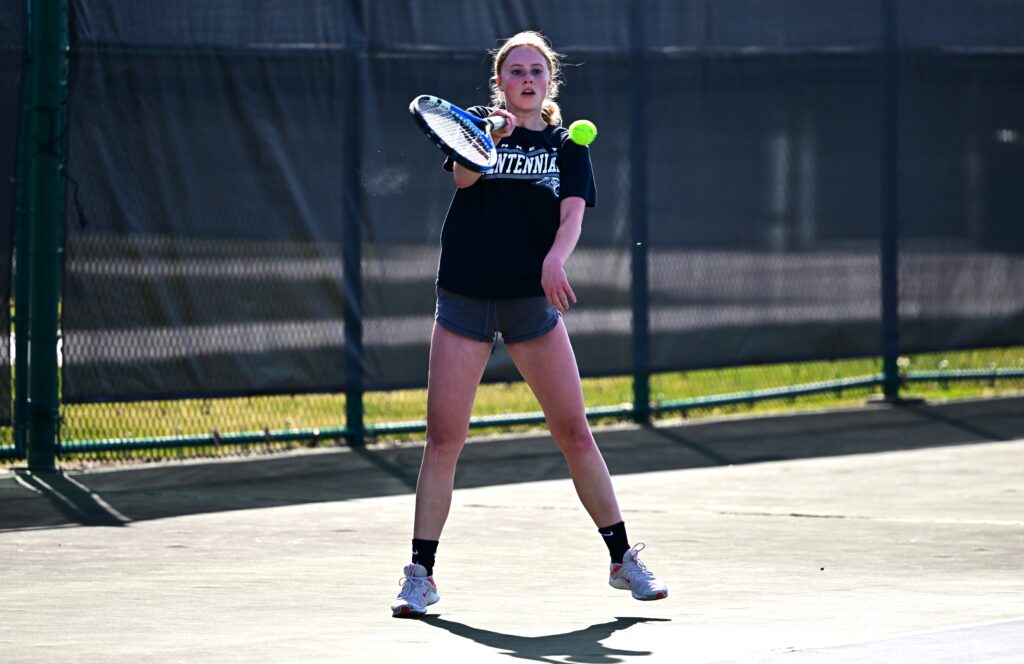 "It was great to see Esther begin her season on such a strong note," Gustafson said. "Rozzie won her match in a super-tiebreaker. She competed until the very end, and her effort paid off!"
Guan and Madison Price then teamed up for a 6-2, 6-2 victory at No. 2 doubles, but it wasn't enough as the Little Cyclones swept the rest of the doubles.
"The matches did not fall our way, but I am excited for the future meets this season!" Gustafson said.
The Jaguars will host a non-conference meet against Valley (2-0) on Tuesday.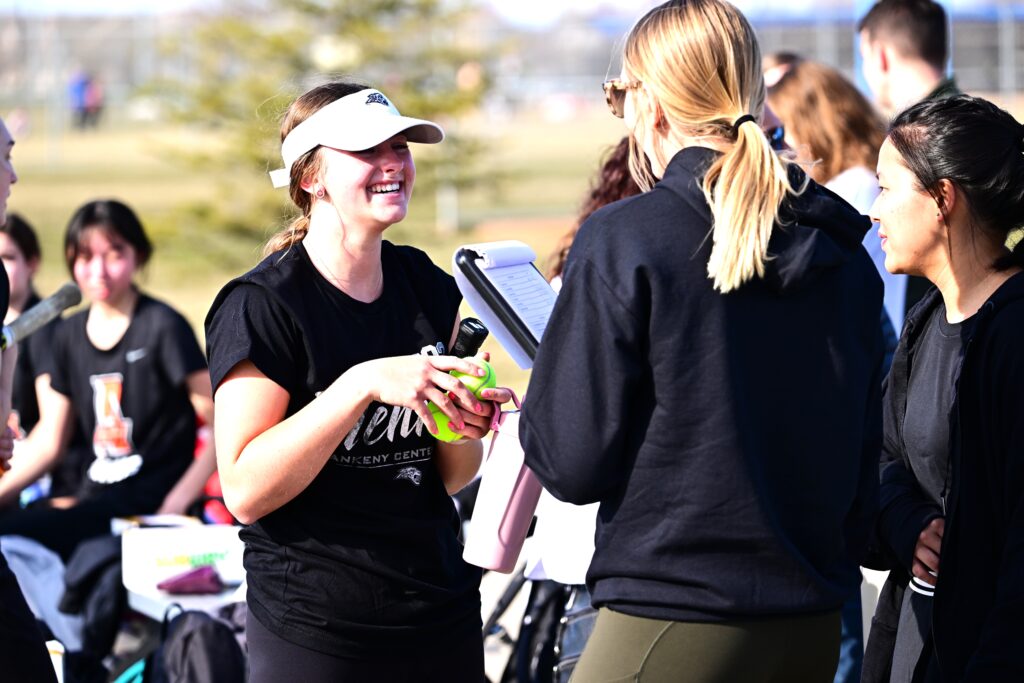 Here are the match-by-match results from Monday's meet:
Ames 6, Centennial 5
Singles–Guan (AC) beat Gu, 6-1, 6-0; Benkufsky (AC) beat Cordoba, 6-4, 7-6 (11-9); Chen (Am) beat Price, 6-1, 6-2; Que (Am) beat Lofgren, 6-1, 6-3; Sterling (AC) beat Berg, 6-4, 6-7 (5-7), 10-4; DenBeste (AC) beat Campbell, 6-2, 6-3.
Doubles–Gu-Chen (Am) beat Benkufsky-Lofgren, 5-7, 6-4, 10-8; Guan-Price (AC) beat Cordoba-Que, 6-2, 6-2; Berg-Li (Am) beat Sterling-DenBeste, 5-7, 6-4, 10-7; Campbell-Mamakos (Am) beat Rouse-Brosnahan, 6-3, 6-0; Anderson-Chopskie (Am) beat Mixdorf-Faidley, 6-2, 6-0.