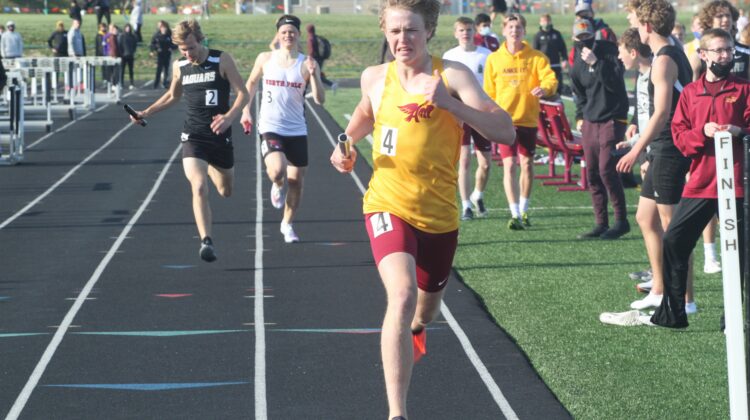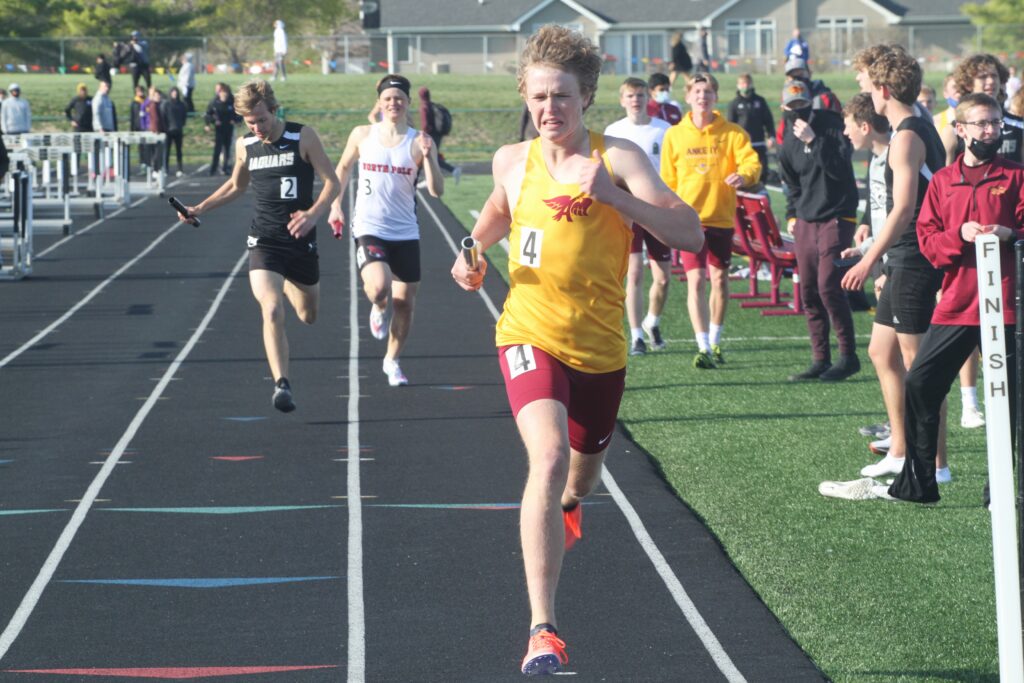 Tuesday's Waukee Northwest Invitational provided an opportunity for the Ankeny and Ankeny Centennial boys' track teams to get an early look at their crosstown rival.
The Hawks and Jaguars were joined in the four-team field by host Northwest and Valley. Only the seven relay events were scored.
Northwest won the meet with 58 points. Centennial took second with 53 points, followed by Valley with 42 and Ankeny with 35.
The Jaguars won the 4×800 relay with a time of 8:29.21, edging Northwest by .31 seconds. They placed second in the 4×100, 4×200, shuttle hurdle and sprint medley relays.
Ankeny captured the 4×100 relay in 43.59. Centennial was clocked in 44.25.
The Hawks added a second-place finish in the distance medley relay.
Ankeny won three individual events, including a 1-2 finish in the 400. Tyrese Miller took that event in 50.60 seconds, while Jake Bosch was the runner-up in 52.47.
Levi Hill captured the 800. He posted a time of 2:06.55.
Cash Schoolen won the high jump, clearing the bar at 5 feet 10 inches. Teammates Cade Pederson and Devon Akers placed second and third in the long jump, respectively, with leaps of 20-1.5 and 19-7.
"Those were both personal bests," Ankeny coach Nick Nelson said of his long jumpers.
Carter Accola placed second in the 110 hurdles. He posted a time of 15.11, finishing .02 seconds behind Reid Schilb of Valley.
Cooper Majors provided Centennial's lone victory in an individual event. He won the 400 hurdles in 59.40.
Sam Dietz placed second for the Jaguars in the shot put with a throw of 45-1.5.